Microsoft has started rolling out its new Windows 11 AI assistant to everyone in the Windows Insider Dev channel.
The company announced the Microsoft Edge and Bing chat-powered AI assistant on May 23 during its annual Build conference. As Windows Central reports, Windows Copilot was expected in June but it's just now rolling out to folks enrolled in the Windows Insider Dev channel. The feature will arrive for all Windows users later this year as part of the big Windows 11 feature update.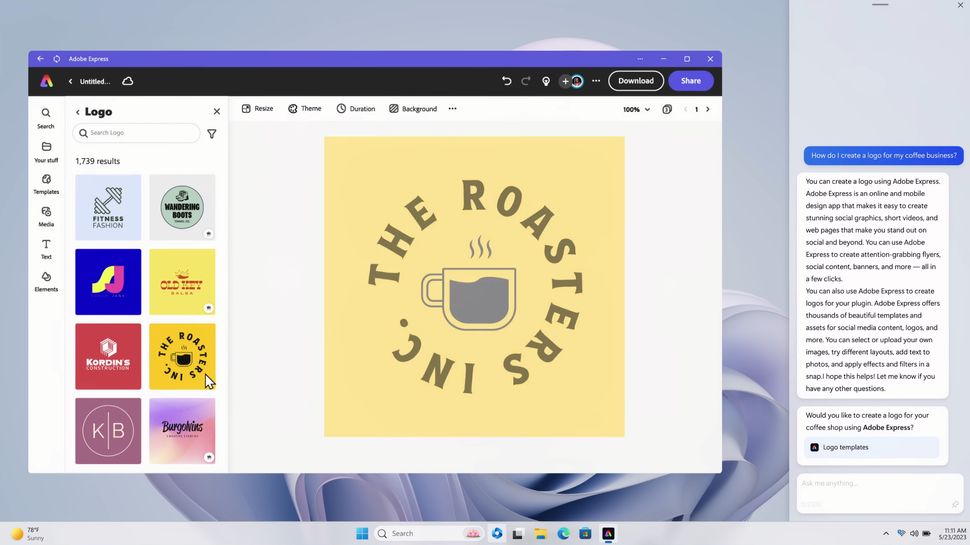 Microsoft wants Copilot to be at the heart of your Windows experience by placing it "front and center." The new feature is hard to miss as the Copilot icon will live right next to the Windows 11 search bar on your desktop. And as you work, it will stay alongside you in the form of a sidebar that Microsoft promises will be "consistent across your apps, programs and windows."
The new AI assistant will be able to handle copy and paste functions, Snap Assist, Snipping Tool, rewriting your content and more. It can also handle Bing Chat's question-answering functions thanks to integrating Bing Chat and its ever-growing list of third-party plugins into Windows Copilot.
If you're registered in the Windows Insider Program's Dev channel, you'll need to update Microsoft Edge to version 115 or higher. And of course, check to see that you have the latest Dev build installed. If you're not in the Insider Program, here's how to register for it.
Outlook
Anyone who remembers Cortana knows that Windows Copilot isn't the company's first AI assistant. Microsoft thought Cortana would be the future of digital assistants and that it would integrate into everything from Windows 10 to Amazon Alexa. That didn't end up happening, but it's possible Windows Copilot could be an assistant Windows users actually want to use.
Microsoft has the advantage of knowing where Cortana failed. In that sense, the company has an idea of what not to do with Windows Copilot. For instance, Cortana didn't make doing tasks on one's PC more efficient — which is something Copilot is expressly built to tackle.
Time will tell if Copilot becomes a hit with Windows users or if it will join its sister Cortana in the recycle bin of history.
More from Tom's Guide