As someone who is still carrying around an iPhone 12 Pro Max, I've been keeping a very close eye on the rumors for the iPhone 15 Pro and iPhone 15 Pro Max. I'm actually thinking of upgrading to the new Pro Max, as my camera isn't performing as well as it used to and the performance doesn't feel as snappy as it did a couple years ago.
Yes, the iPhone 14 Pro Max offered some great upgrades, such as an always-on display and 48MP camera with ProRAW support that really impressed me in my testing. But they weren't enough for me to spend $1,099. Of course, the new iPhone 15 Pro Max is tipped to get up to a $200 price hike, but it may very well be worth it if all of these rumored upgrades are legit.
Here's the 7 biggest iPhone 15 Pro leaked features so far, and why they could be enough for me to take the upgrade plunge.
Recent updates
Update August 14: We've added leaked benchmark numbers for the iPhone 15 Pro's A17 Bionic chip.
USB-C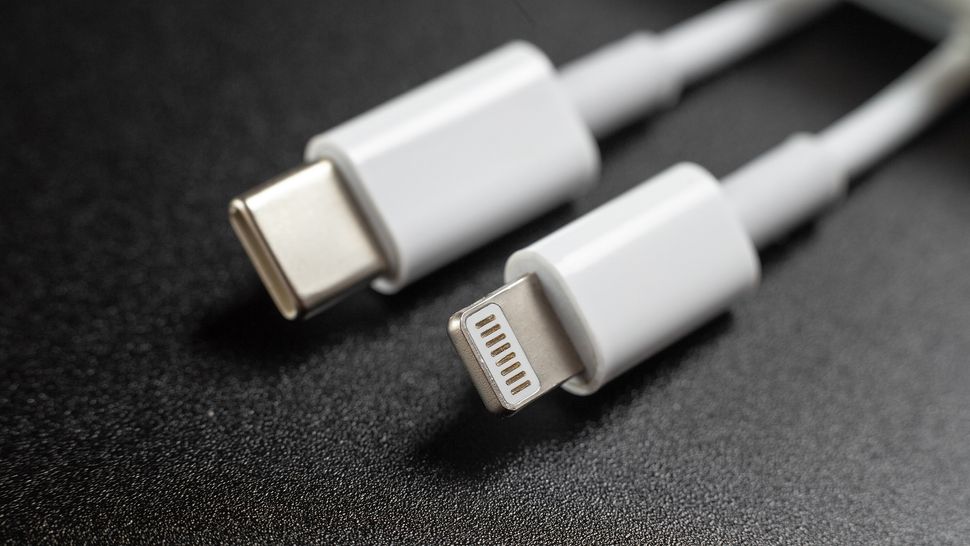 Ding dong, Lighting is dead! Yes, the iPhone 15 series is widely expected to finally ditch the Lightning port for USB-C. And Apple has confirmed that it is adopting USB-C in iPhones. We've recently seen photos of the new iPhone's USB-C port, so it seems like a foregone conclusion that the iPhone 15 Pro and Pro Max will be getting the port along with the iPhone 15 and iPhone 15 Plus.
Many of us have USB-C cables now lying around to charge the best laptops, tablets and other gadgets, so you likely won't have to go out to get a new charger. However, one nasty rumor says that Apple may employ a Made for iPhone (MFi) program for USB-C, which could require certification to ensure compatibility. We've also heard that Apple may offer faster charging and transfer speeds through the iPhone 15 Pro series, but that's just speculation at this point.
A17 Bionic
The iPhone 14 Pro series was already the fastest phone around in most tests, but that doesn't mean there isn't room for improvement. For example, the iPhone 14 Pro fell behind the Galaxy S23 Ultra in our graphics benchmarking.
Apple is reportedly coming out swinging with the new iPhone 15 Pro and Pro Max with the A17 Bionic chip, which is the world's first chip made using a 3-nanometer process. So you should expect even faster performance along with more efficiency. In fact, the leaked early A17 Bionic benchmarks blow everything else away.
On Geekbench, the iPhone 15 Pro reportedly scores 7,666 on the multi-core test, compared to 6,396 on the iPhone 14 Pro Max. And the single-core score could jump from 2,523 to 3,269. The iPhone 15 Pro series is still expected to pack 6GB of RAM, but rumor has it that you will get an extra GPU core for better graphics oomph.
Action button
Yup, the mute/ringer switch could be going away with the iPhone 15 Pro series, but I'm not complaining because of what's reportedly coming in its place. The new iPhone 15 Pro and Pro Max are both expected to get a new Action button that you can use to silence calls, but also do much more.
In the recent iOS 17 beta 4, MacRumors' Steve Moser found a list of shortcut keywords: Accessibility, Shortcuts, Silent Mode, Camera, Flashlight, Focus, Magnifier, Translate and Voice Memos. That's a lot of options, and I'm sure there will be lots more possibilities in combination with the Shortcuts app.
Titanium design
The iPhone is generally made to be pretty durable, but it looks like Apple is kicking things up a notch with the iPhone 15 Pro series by using titanium instead of stainless steel for the surrounding frame. Lighter and tougher than aluminum and steel, the iPhone 15 Pro should be easier to carry, but also able to withstands drops and bumps more easily.
However, the titanium band is not going to protect the front or back glass, so I hope Apple comes up with a more robust Ceramic Shield to protect your investment without having to use a case or screen protector. The iPhone 14 drop tests were not exactly pretty.
Periscope zoom (for Pro Max)
I really like the 2.5x zoom on my iPhone 12 Pro Max, and the 3x optical zoom on the iPhone 14 Pro Max performs well. But Apple is still way behind the Galaxy S23 Ultra, which offers dual telephoto lenses (3x and 10x))
The good news is that the iPhone 15 Pro Max is reportedly getting a new periscope zoom lens with 6x magnification. This would be double the iPhone 14 Pro Max even if it's still behind Samsung's specs. Still, the quality of the iPhone 15 Pro Max's images could wind up being better. I can't wait to test the zoom against Samsung and Google.
Larger battery with stacked tech
The iPhone 15 Pro and Pro Max should last longer on a charge than the iPhone 14 Pro series, and not just because of the new 3nm chip. The iPhone 15 Pro is rumored to get a bigger 3,650 mAh battery, compared to 3,200 mAh for the iPhone 14 Pro. And the iPhone 15 Pro Max could have a 4,852 mAh battery, up from 4,323 mAh on the iPhone 14 Pro Max.
This isn't a huge leap, but every little bit counts in terms of battery capacity for the new iPhone 15 Pros. On the Tom's Guide Battery Test for the iPhone 14 series, the regular iPhone 14 Pro lasted 10 hours and 13 minutes, and the Pro Max lasted an epic 13:39.
Anything above 11.5 hours is good enough to make our best phone battery life list, so it would be nice to see the smaller iPhone 15 Pro make the cut.
Up to 2TB of storage
I'm taking this one with a grain of salt, but one leaker says that the iPhone 15 Pro series could come with up to 2TB of storage. That sounds pretty amazing when you consider the max amount right now is 1TB.
Of course, content creators will love having this amount of room to store 48MP ProRAW images, as well as record lots of 4K video. But I shudder to think what the cost will be, as the current 1TB model of the iPhone 14 Pro Max goes for $1,599. If Apple does up the price by $200 as rumored, we could be looking at the first $1,799 iPhone.
Bottom line
Normally when I review the new iPhones I'll give similar advice. If your current model is 2 years old or younger, you're probably fine holding out for at least another year. Once you get to three years it's worth taking a look to see how much the new iPhone upgrades will better your experience.
Based on what I've seen so far from all the various iPhone 15 rumors and leaks, the iPhone 15 Pro is shaping up to be a beast that I see myself buying. But I'll wait until I test the new iPhones to make a final call. Stay tuned to our iPhone 15 Pro hub and our Apple September event page for all the latest news heading up to the big launch.
More from Tom's Guide