The iPhone 15's USB-C port may not be subject to Apple's usual certification limitations, says leaker analyst941. If true, it would mean it'll be easier to get the most out of your iPhone with any cables or accessories. However, there is disagreement among prominent leakers on this.
941's latest claim states that Apple will not, nor was ever planning to, bring MFi certification to the iPhone 15 series' charging port. MFi, or Made for iPhone, is Apple's third-party accessory licensing program and means that unless the accessory maker pays Apple, its accessories can't play properly with iPhones, Macs, iPads and so on.
If Apple discontinued this program for the new USB-C-ported iPhones, then any USB-C cable, not just those made by Apple's partners, would be able to provide full charging and data transfer speeds. This would prove very handy for users who already have plenty of cables, who would otherwise be forced to get new ones if they upgraded their iPhone.
The problem with this claim is that leaker ShrimpApplePro, the source of the original MFi rumor, still believes Apple is going ahead based on Apple allegedly producing USB-C cables and EarPods with MFi. It's not often we get leakers with opposing views like this, so it's hard to say who's right without other sources popping up to take a side.
What isn't up for debate among leakers is the port itself. Apple's next-gen iPhones have been rumored multiple times to be receiving USB-C ports, after over a decade of Lightning ports, in order to speed up power and data transfer as well as comply with new EU legislation requiring mobile devices to use a common connector. The EU may also force Apple to drop MFi as a result of this law, so it'll be interesting to see if this plays into the story in the future.
Faster charging speeds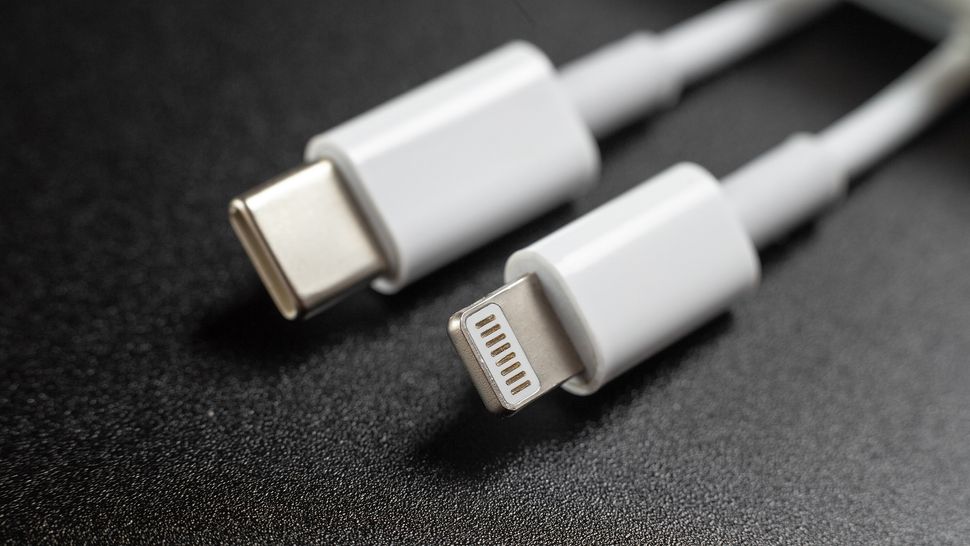 Speaking of charging speeds, it sounds like they'll be increasing for the new iPhone Pro models, if analyst941 has it right. There will still apparently be 20W wired charging for the standard iPhone 15 (and presumably the iPhone 15 Plus as well), while the iPhone 15 Pro and iPhone 15 Pro Max will charge at up to 27W. The current iPhone 14 Pro models already charge faster than their listed 20W speeds (via Creative Bloq), but if Apple confirms the iPhone 15 Pro models as having 27W charging, then more users will be able to power up their phones at full speed confidently.
The 27W speed would be the fastest the iPhone's ever charged, but still behind what the other best smartphones can offer. Samsung's Galaxy S23 Plus and Galaxy S23 Ultra can charge at 45W, while other phones go even further. The OnePlus 11, for instance, charges at 80W (100W outside the U.S.), allowing it to fill to 97% in only half an hour plugged-in.
There's still a fair wait left before the iPhone 15 series appears, since it's widely assumed that Apple will introduce it in early September as it usually does. We'll be keeping an eye out for more rumors in the meantime, particularly ones that back up rumored new features like a rounder design, an "Action button" for the Pro models and a more powerful zoom lens for the Pro Max.
More from Tom's Guide