Apple's attention on the iPhone software front may soon be consumed by iOS 17, but that doesn't mean work has stopped completely on iOS 16. A beta of the latest iOS 16 version is now available to download to your iPhone if you're one of the participants in Apple's public beta program.
Specifically, Apple is giving beta testers access to iOS 16.6, which is arriving shortly after the full release of iOS 16.5 earlier this month. If you thought the amount of updates and enhancements in iOS 16.5 was fairly minimal, the pace of changes has slowed even further with iOS 16.6.
That's because it's been nearly a year since Apple first previewed the iOS 16 update and nine months since the initial release became available to the wider public. Since then, Apple has released five major updates to its iPhone software, adding everything from Live Activities in iOS 16.1 to new emojis in iOS 16.4. The most recent update, iOS 16.5, brought a new My Sports tab to the built-in News app, but that was about it in terms of changes.
Since we're only up to the first beta of iOS 16.6, we wouldn't expect a full release until sometime later on in June. That means when WWDC 2023 gets underway on June 5, we'll likely get an iOS 17 preview while iOS 16.6 remains in beta. iOS 17 figures to bring much more substantive changes, with rumors suggesting Apple will add active widgets as well as major updates to the Wallet and Health apps among other possible changes.
Until that iOS 17 preview shows up next month, though, here's what you need to know about iOS 16.6.
How can I download the iOS 16.6 beta?
We've got full instructions on how to download the iOS 16 public beta, but in a nutshell, you need to first register your device with Apple's public beta program. On your iPhone, go to the Apple Beta Software Program page, and follow the on-screen instructions for signing up.
Once you're participating in the program — or you're already signed up — you can find iOS beta downloads by going to the Settings app, selecting General and tapping Software Update. If a beta's waiting for you, tap download and install and follow all on-screen instructions to get the app on your phone. Make sure you backup your iPhone first, though.
What phones run iOS 16.6?
The same phones that have supported iOS 16 all along continue to run this update. That means any iPhone 8 or older. Even though iOS 16.6 is fairly polished, we recommend that you only install a beta software on a backup iPhone and not your everyday device.
What's new in the iOS 16.6 public beta?
Right now, there only appears to be one addition from the iOS 16.6 beta, and it may not even be active at this point.
iMessage Contact Key Verification: Apple first announced plans to add security key support for Apple ID and iCloud accounts late last year, delivering that feature via the iOS 16.3 update in early 2023. Now it's extending the capability to iMessage, which should allow you to verify that the person you're texting with is who they say they are.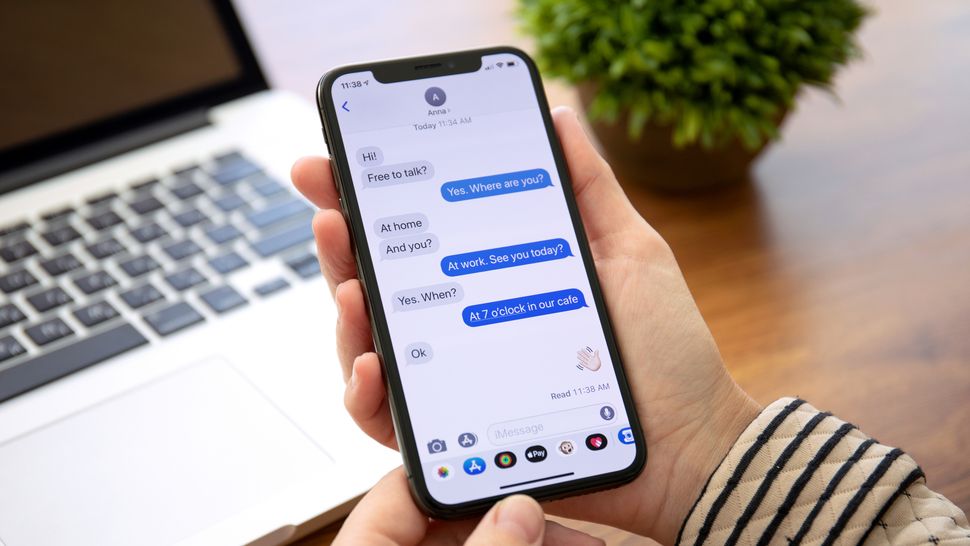 Basically, when you've enabled iMessage Contact Key Verification, you can chat with people who've also enabled the feature and get alerts should Apple's cloud servers get breached. As you may have gathered, this feature isn't for everyone — Apple's adding it for people who typically find themselves facing unusual digital threats. That means journalists, human rights workers and government officials who may be the target of cyberattacks.
Reports indicated that iMessage Contact Key Verification appeared in the developer beta of iOS 16.6 that became available a few days before the public beta. Those same reports indicated that the feature appears to be a work in progress as activating it didn't seem to do anything. Personally, I haven't spotted any indication of iMessage Contact Key Verification in the Messages section of the Settings app, but I also don't have Security Keys enabled for my phone.
iOS 16.6 public beta outlook
With the iOS 16.6 public beta now in the hands of both developers and the public, we should hear more reports about additions and fixes in the new software. However, don't expect a big laundry list of enhancements. iOS 16 is fairly complete at this point, as Apple's in the process of shifting gears toward iOS 17, which will arrive as a full release later this year.
More from Tom's Guide