The launch of the iPhone 14 Pro is here. Apple confirmed its latest flagship phone during its highly-anticipated event today and we already have an idea of how to get one for free.
In a since-deleted Reddit post, PhoneArena reported on a rumored T-Mobile trade-in offer that would give certain customers $1,000 off on the iPhone 14 Pro. During Apple's launch event for the iPhone 14 Pro lineup, Apple confirmed that certain partners will be offering up to $1,000 off the iPhone 14 Pro and that the phone will cost just $999.
Since we know that there will be an up to $1,000 trade-in offer, it seems highly likely that this rumored T-Mobile offer is legit. Basically, you'll have to have a Magenta Max plan from T-Mobile and one of the following phones available for trade-in: iPhone 11 Pro, iPhone 11 Pro Max, iPhone 12 Pro, iPhone 12 Pro Max, iPhone 13 Pro, iPhone 13 Pro Max, Samsung Galaxy S21 Plus, Samsung Galaxy S21 Ultra, Samsung Galaxy S22 Plus, Samsung Galaxy S22 Ultra, OnePlus 10 Pro, or Google Pixel 6 Pro. If you do, you get $1,000 on the iPhone 14 Pro and Pro Max.
The major downside of this potential trade-in offer is that you'll have to be an early adopter to take advantage of the deal. People holding onto their old iPhone 6s like Chris Evans seemingly won't be able to upgrade for free — though his new iPhone 12 Pro would be eligible if he feels the urge to move up. But if you are obsessed with having the latest and greatest from Apple, this could be a perfect time to upgrade to the latest iPhone.
iPhone 14 Pro upgrade: How it could work
Obviously, this promotion is still not fully confirmed at this stage, but assuming it ends up being real, it will seemingly work as a $1,000 monthly billing credit that is applied evenly over 24 months. The only catch at that point is that you'll have to pay tax on the phone, which is typically also spread out over the same 24 months.
This would make the iPhone 14 Pro essentially free at its price of $1,000 and the $1,099 iPhone 14 Pro Max will run customers a mere $99 plus tax. Pre-orders for these two phones will start on September 9 and both phones have a release date of September 16.
Are there other rumored iPhone 14 Pro promotions?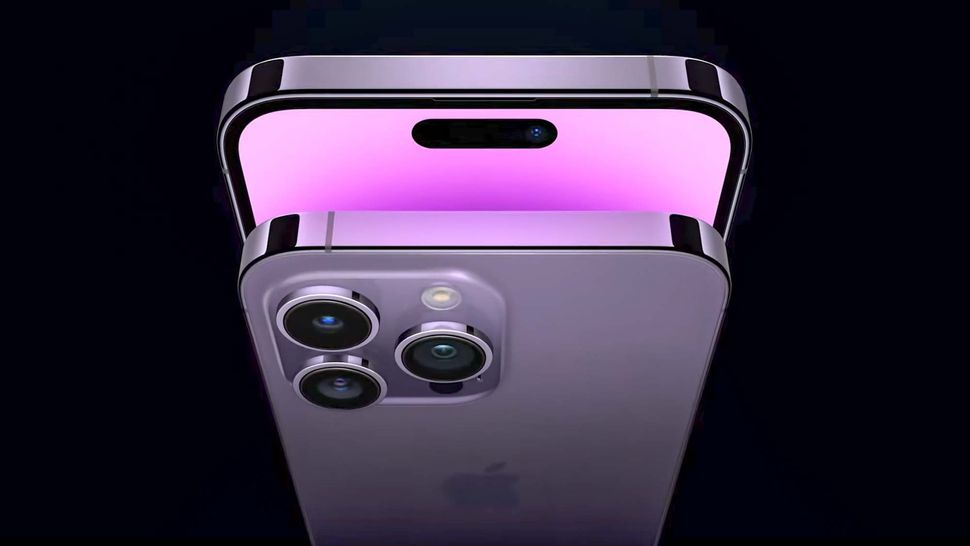 In addition to the iPhone 14 Pro trade-in promotion, T-Mobile is rumored to have some additional trade-in promotions starting as soon as September 9, according to PhoneArena. Apple confirmed that an $800 trade-in credit offer would be available for the iPhone 14 and iPhone 14 Plus, which would make the $799 iPhone 14 free to eligible customers. It remains to be seen how that trade-in offer will work.
Whether you are ultimately eligible for these rumored trade-in offers or not, make sure to check out our tracker of all the latest iPhone 14 pre-order offers. Plus, stay tuned to our follow-up coverage from today's launch by following our Apple event live blog.