When it comes to housework, we could all use helpful tips and tricks to cut your cleaning time in half. And if you're a fan of "miracle" hacks, there are some surprising things you can clean with a Magic Eraser. In fact, who knew that this small yet mighty little sponge can work wonders on some of our cleaning woes?
If you haven't used (or heard) of one yet, a Magic Eraser is a white sponge-like block made from melamine foam, a porous material. While they feel soft on the outside, they have the abrasiveness of 3000 grit (fine) sandpaper to gently remove stubborn stains when damp. What's more, Magic Erasers are non-toxic, which makes them safe to use around the home without breathing in chemicals. This is especially handy if you have children or pets nearby.
So if you want to make the most out of your handy, little sponge, here are 7 surprising things you can clean with a Magic Eraser.
As with any new cleaning product, always spot-test on a small area first. This will eliminate the risk of scratching or damaging the entire surface. Plus, beware of these 5 things you should never clean with a Magic Eraser. And check out these 11 surprising uses for eggshells in your home and garden.
1. Coffee and tea stains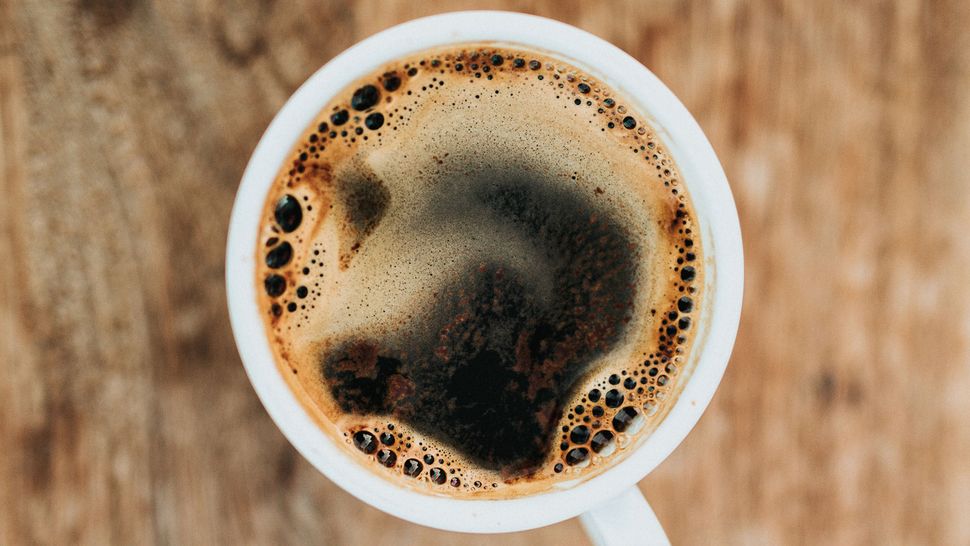 If you're a coffee or tea addict, chances are that your favorite mug will have those unsightly brown rings or stains left over time.
Luckily, a damp Magic Eraser will quickly remove those stubborn stains. Simply dip the eraser in water before using to remove coffee stains inside your mugs. Once all traces are gone, be sure to thoroughly rinse with soap and water afterwards. Then, your mug should look and smell as good as new.
It's worth noting that while it's safe to use on ceramic mugs, do a spot-test first on the bottom of your mug to ensure it won't scratch a more fragile surface.
2. Sticker residue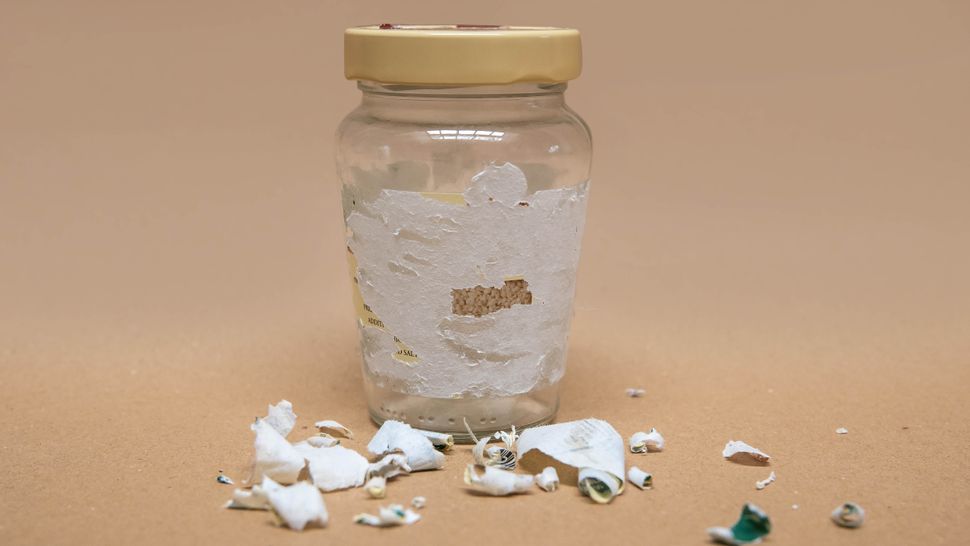 Be it peeling off price labels from new items, or removing stickers, it's always tricky to get rid of gunky, sticker residue left behind. And if you want to know how to remove sticker residue quickly, a Magic Eraser will get the job done.
Simply take a damp eraser and gently scrub away at the residue. You'll start to see it loosen and easily fall away until all is completely removed. Just avoid using an eraser on glossy/polished surfaces, satin, brushed, non-stick coating or bare woodgrain.
3. Nail polish or paint drips
Whether it's on the table or carpet, we often think nail polish drips will leave a permanent stain on surfaces. However, Magic Erasers are great for removing this — especially if you detest the toxic smell of acetone or turpentine. Gently wipe at the polish stain with a damp eraser until the stain has been removed. Nail polish tends to settle thick though, so it may take a while to get through it.
A Magic Eraser is also ideal for removing unwanted paint from surfaces such as door hinges, handles or flooring. Once again, always do a spot-test first to make sure you won't cause any major damage to the surface.
4. Dirty shoes
If you want an easy way to clean white sneakers or expensive suede shoes, a Magic Eraser will make them look as good as new. First, brush off any excess dirt or debris on your sneakers with a small scrub brush. Ensure any clumps of mud, grass or dirt are removed before cleaning. It's best to do this over a trashcan or outside to keep your floor mess-free.
Then, simply dip the eraser in water, and gently buff away at stains, marks or scuffs on the upper leather and sole of shoes. You should start to see any marks disappear, and your footwear looking pristine again.
In addition, remove and machine-wash shoelaces, or invest in a new pair if they are worn or frayed. There's nothing worse than having clean-looking shoes, and grubby laces!
5. Marked or scuffed painted walls
Our walls and staircases are often subject to scuffs, marks and all kinds of stains. This is especially the case if you have small children wanting to "decorate" your walls with their artwork!
And if you're worried about rubbing off paintwork in the process, Magic Erasers are safe for cleaning crayon, scuff marks or general dirt on most walls. Just do a spot-test on a small, inconspicuous area first before scrubbing the entire stain.
If you have pencil marks, however, try to remove these first with a brand new pencil eraser or art gum eraser, before getting out the Magic Eraser. In any case, you might want to know how to clean painted walls to remove stains without blotting out the color.
6. Leather items
If your leather couch, shoes or accessories have unsightly marks or scuffs, you can easily remove these with a Magic Eraser. This method is effective by gently dabbing at the stain with a damp eraser, until completely removed. Be careful not to scrub too hard, as the abrasive material might remove the protective layer on the surface of the leather.
Also, this method is only ideal for scuff or stain removals, and not a long-term solution to cleaning leather. For this, you would need to check out how to clean leather to maintain your items.
7. Paw prints and marks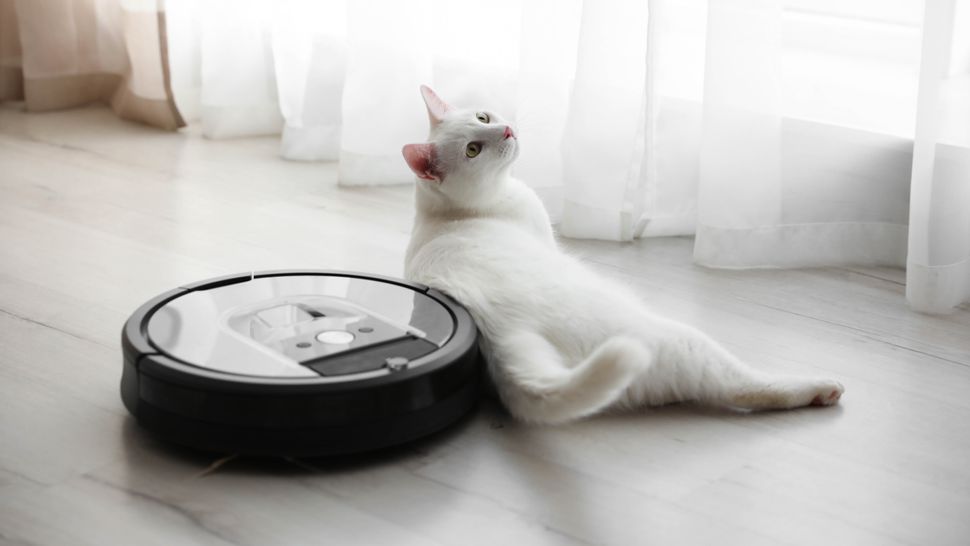 Pets are adorable, however, their paw marks, smudges or even drool stains left around the home are far from it! Instead of investing in expensive cleaners, opt for a Magic Eraser that will get rid of unsightly marks in no time.
Unlike commercial products, they are non-toxic, which is even better for your furry friends. In addition, you might also want to check out the best robot vacuums for pet hair to keep your home spotless.
How do you use a Magic Eraser?
— First, always wear a pair of gloves when using a Magic Eraser. Since they are made from melamine foam, this can burn or irritate your skin, so ensure your hands are well protected.
— Next, wet the eraser and do a spot-test on a small area before you start your project. This will ensure that you don't risk scratching or heavily-damaging the surface.
— Then you can wipe down the surface or items you wish to clean. While you can use it dry, the wet eraser will absorb dirt and grime more easily. Just remember to squeeze out excess water as you would do with a normal sponge.
— Bear in mind that the sponges tend to break down easily after repeated use, so it's always best to have a constant supply at hand.
---
Want to speed things up even more? Here are 7 underrated cleaning tools that will cut your cleaning time in half. Plus, there are still 9 gross things you forget to clean around your home.
While you're cleaning, check out our guide on how to clean every room of your home, for step-by-step guidance, just don't make these 10 cleaning mistakes that will ruin your home!