Best Robot Vacuums for Pet Hair: Quick Menu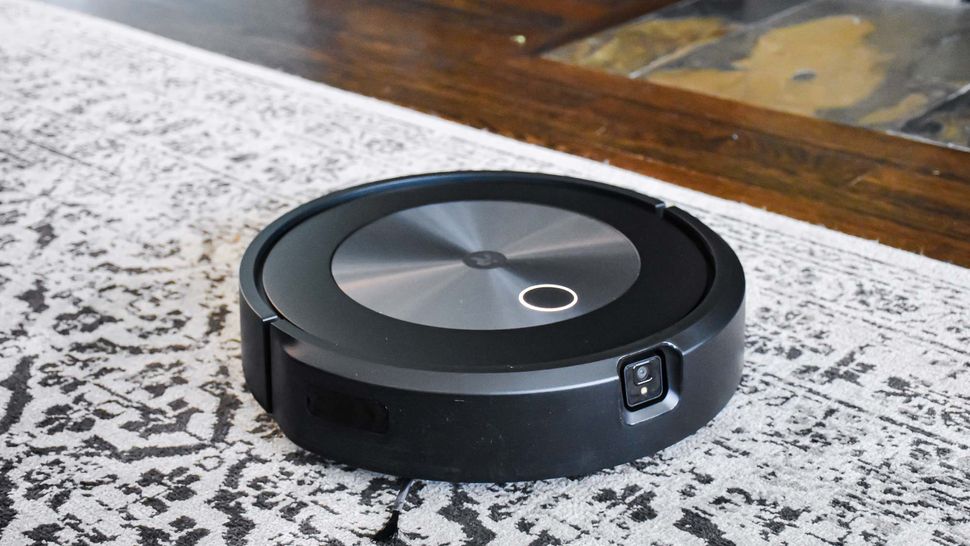 1. The list in brief
2. Best overall
3. Best with self-emptying base
4. Best for reach
5. Best for navigation
6. Best for hard floors
7. Best for pet poop
8. How we test
9. How to choose
10. Robot vacuum FAQs
If you've got no end of fur embedded in your carpets, one of the best robot vacuums for pet hair is what you need. Most vacuum cleaners struggle when it comes to pet hair. This is because it clings to the carpet, especially with footfall, and can jam up the brush bar as it's collected. But, some machines excel on this type of debris, leaving your carpets fur-free in one sweep. If you need help finding such a model, we've got the answers. We've tested six robot vacuums to find those that can help most during shedding season.
Each robot vacuum on this list, along with a selection of others, had to collect measured amounts of pet hair as well as Cheerios and kitty litter from carpets and hard floors. Similar to testing the best robot vacuums, or even best roombas, this is so we could assess its effectiveness on a range of debris of varying sizes.
As part of this test, we made sure any fur was collected as well — rather than jammed in the brush bar or blown away by the vents. We then checked the general navigation and coverage by letting every model work its way around our tester's home. Considering these will likely be in operation around potentially nervous pets, we took the noise as well as accuracy when navigating objects into account as well. You don't want the robot vacuum knocking over the water bowl at the end of the day.
We then compiled our results to find the winners. Whether you need a model which will work best on hard floors, or one which is guaranteed to avoid pet poop, we've got a recommendation. These are the best six robot vacuums for pet hair.
The quick list
Here's the best robot vacuums for pet hair you can buy right now based on our testing and reviews. Scroll on for our full in-depth reviews.
The best robot vacuums for pet hair you can buy today
The best robot vacuums for pet hair
Who would've thought that one of the best cheap robot vacuums available is also one of the best for tackling pet hair? The inexpensive iLife V3s Pro is light on bells and whistles, but big on keeping your floors free from fur. In fact, it collected 100% of pet fur from hardwood floors and 99% from carpet — which is an almost perfect score. This bump-and-clean robot sets itself apart with a 3-inch suction opening instead of a brush roll for ingesting debris. Not only does that aid in picking up dog hair, but it also makes maintenance easier since you won't need to spend time removing hair from a brush roll.
It excelled at collecting everyday debris as well, vacuuming up small, flaky bits of onion skin which had collected against our baseboards, as well as thick breadcrumbs, as it carefully and precisely worked its way around our furniture. So it's handy to have in your kitchen as well.
The iLife V3s Pro really shines on bare surfaces, such as hardwood floors and tile, though it works well on carpets and thinner rugs, too. So it would work best in a home with predominantly hard floors. The random cleaning pattern of the V3s Pro means it might miss a few spots or, as we found in our review, get fixated on a certain area — we couldn't keep it away from the foyer or beneath the couch. Thankfully, there are arrow buttons on the included remote control to guide the V3s Pro back towards the dirt. If you're okay with providing the iLife V3s Pro a little supervision, this incredible value will serve your floors well. That's why it was named as one of the best vacuum cleaners.
We also tested the iLife V5s pro model, however neither the overall cleaning performance or the performance on pet hair were as strong, at 94.8% and 97.3% respectfully. This model also comes with mopping abilities, however we found this was pretty ineffective.
Read our full iLife V3s Pro review.
Best with self-emptying base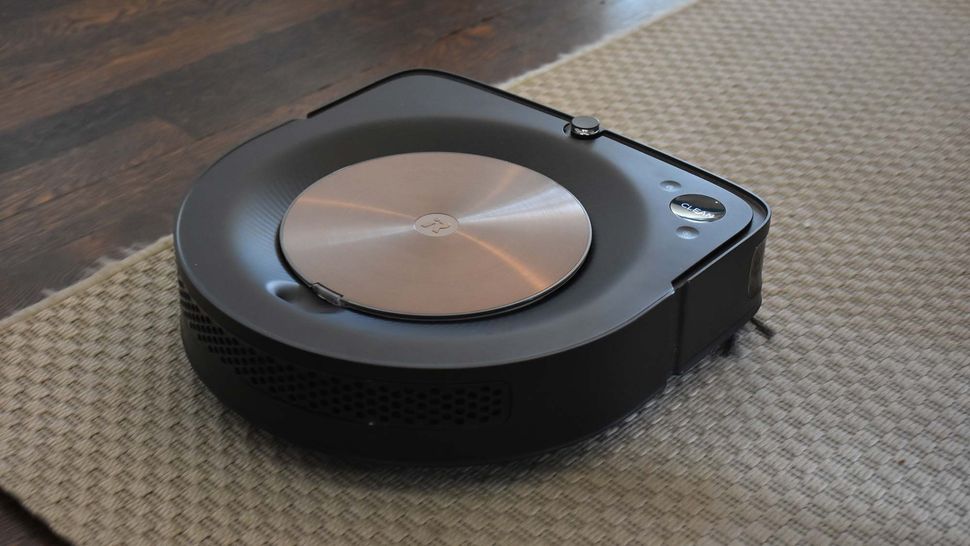 If you're going to drop a lot of bills for a robot vacuum, you want to make sure it'll pick them all up. Luckily, the iRobot Roomba s9+'s performance matches its hefty price tag – especially when dealing with pet hair. It picked up 98% of pet hair on average across carpet and hardwood floors, which makes it a close second to the iLife V3S Pro.
The Roomba s9+ stands out from the pack for its self-emptying Clean Base, which automatically empties the onboard dustbin when it's full or when it completes a job. This automatic emptying does more than save you some work — it keeps the hair and dander the machine just picked up from re-entering your home when it's time to empty the bin. A disposal bag inside of the base neatly closes up when it's time to remove the full bag. It's a lot better than dumping the robot's dustbin into your kitchen garbage can.
But stopping pet hair and dust from recirculating in your home isn't the Roomba s9+'s only trick. This Wi-Fi-connected robot vacuum can be commanded by its accompanying app, iRobot Home, to clean specific areas of your home, such as the area around the kitchen table, and avoid others.
Don't need that much granularity? Tell the s9+ to clean the whole kitchen at 8:30 every night. Want to come home to a clean home? The s9+ can be triggered via geofencing: Leave home to walk the dog, the vacuum starts cleaning. Come home and choose to have the vac continue the job or head back to the base, making it an excellent feature for households with pups who fear vacuums. All things considered, it's definitely earned its place on this list.
Replacement vacuum bags can be bought online in packs from 10 up to 20, and can start from $16.
Read our full iRobot Roomba S9+ review.
Best for reach
The Neato D9 provides a solid cleaning performance across the board, scoring a respectable 92.79 overall on our tests. In terms of pet hair, it picked up 91.5% of dog hair on hardwood floors and 83% on carpet, which places it above the Roomba j7+ and the Roomba i3+. Admittedly, the exhaust fan has a tendency to blow missed fur on hard floors into the air as it passes by, but it's still a top performer despite this.
It's a relatively quiet and fast operator as well, needing just 2 minutes 56 seconds to clean a 5' x 5' space. We also like that the dustbin is concealed in the center of the robot, which makes it simple and convenient to access. The filter acts as a door to help keep the dust contained when it comes to removal - ideal if you suffer from allergies and don't want to make a mess. Plus, its D-shaped design means it's got good reach against flat surfaces, such as baseboards.
Our only qualm is with the performance of the app. While it's easy to set up, we found it difficult and cumbersome to mark out zones in the floor plan. As you enlarge the map to make precise adjustments, alternative zones can be moved in error. We ended up having to correct the living room zone, after zooming in to create the bathroom zone. Plus we ran out of zone-free space to navigate from as more zones were created. That's the main reason for this robot vacuum featuring as low on this list as it does.
Otherwise, this is still one of the best robot vacuums for pet hair that will get the job done.
Read our full Neato D9 review.
Best navigation
The iRobot Roomba i7+ was the first robot vacuum with a self-emptying base. Though the base is loud enough to wake your cat from his mid-morning nap, it's also powerful enough to suck out all of the dander and hair collected from your floors. A disposable vacuum bag inside the Clean Base keeps dust and debris at bay when the time comes to empty it.

The Wi-Fi-connected iRobot Roomba i7+ accurately creates maps of your home's levels and supports area-specific cleaning and no-go zones. The iRobot Home app will even make cleaning recommendations based on the season, such as suggesting more cleaning runs during Spring shedding season. Like its more expensive sibling, the Roomba s9+, the Roomba i7+ also supports geofenced vacuuming, meaning the vacuum will start when it detects your phone has left the house. No one wants to miss their cat riding a Roomba, so you have the option of continuing the job should you return home before it's completed.
One thing – aside from price – that sets the Roomba i7+ apart from the Roomba s9+ is its gentle navigation. In our Roomba i7+ review, we noted that the vac barely disturbed the dog food bowls in our kitchen while cleaning around them. The Roomba s9+ was a little more aggressive, pushing the mat and bowls askew from their usual location.
However, the s9+ was better at picking up pet hair (98% vs 90.5% collected on average), so each comes with its strengths and weaknesses.
Read our full iRobot Roomba i7+ review
Best on hard floors
The Eufy RoboVac X8 Hybrid was one of our top scorers for pet hair removal, collecting 100% of fur from hardwood floors, which only the iLife VS3 Pro also achieved. Performance on carpet wasn't quite so strong, but still impressive at 89.5%. It's also the only pet hair-effective robot vacuum to make our list which also functions as a mop. By comparison, the mopping Roborock s7 has a slightly higher cleaning performance, but it wasn't as strong at collecting pet hair, with 85.8% removed on average.
However, when we put it to the test, there were areas for improvement — specifically the mapping experience when dividing up rooms, and the controls of the mopping function. But, if room-specific cleaning isn't a concern, then it's worth your consideration. It comes with four levels of suction power and getting it set-up and running couldn't be easier.
Read our full Eufy RoboVac X8 Hybrid review.
Best for pet poop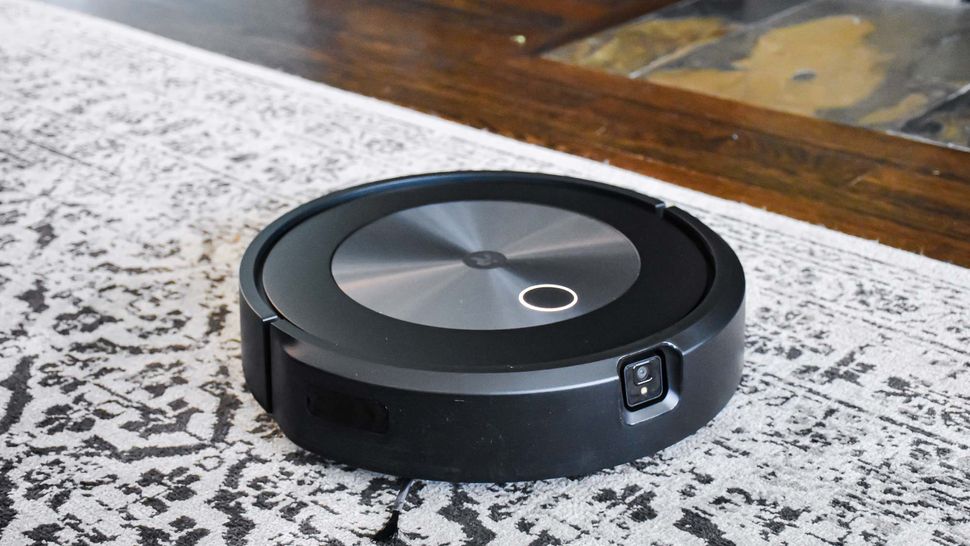 While it wasn't the strongest performer on pet hair, picking up 82.5% on average, iRobot's latest model, the j7+, makes the list because it's guaranteed to avoid pet poop. It does this using obstacle avoidance technology, which essentially recognizes everyday objects, such as socks and cables, and veers around them. This robot vacuum is constantly learning with every run too, making it one of the smartest we've seen. In fact, iRobot is so confident in the Roomba j7+'s intelligence that it's introduced the Pet Owner Official Promise (P.O.O.P), whereby iRobot will replace any j7+ that fails to avoid solid pet waste.
Its general performance wasn't too shabby either, handling large debris, such as cereal and kitty litter, with ease, and achieving an overall cleaning score of 91.81%. If you hate to empty your robot vacuum between runs, the j7+ model comes with a compact cleaning base as well, which can store up to 60 days of dust. So, this robot vacuum might not be best if your pet constantly sheds, but if there's an occasional accident on your floor, you will be grateful for the j7+'s intelligence.
Replacement Roomba vacuum bags can be bought online in packs from 10 up to 20, and can start from $16.
Read our full iRobot Roomba j7+ review.
How we tested
All of the robot vacuums we review are subjected to both our lab tests and in-home, real world use over several days. The test results, user experience, price, and features relative to competing models weigh into our overall star rating.
In evaluating the best robot vacuums for pet hair, we primarily chose them based on their scores in our pet hair pick up lab tests.
The lab tests are three separate tests run twice – once on hardwood and once on low pile carpet. In a 5-foot-by-5-foot area, we measure how effective each vacuum is at picking up 2 grams of dog hair (primarily sourced from an English Cream Golden Retriever), 20 grams of kitty litter, and 20 grams of Cheerios cereal. As long as the dog hair is collected by some part of the robot vacuum, such as the side brush or main brush roll, it's counted. Older models were subject to the same tests, but in a larger 15-foot-by-15-foot area.
Real world testing isn't as rigid as our lab tests, though we test all of the features in each vacuum. Most commonly, this includes mapping out the first floor of the reviewer's home and evaluating it for accuracy. This also includes how easy or hard it is to make map adjustments, such as room divisions and drawing no-go zones. Our reviewer looks at the dustbin: Is it hard to access? How much force is needed to open the dustbin? Does dust go flying everywhere? How easy is it to clean the brush roll, side brush, and wheels?
Household terrain is also considered. Does the robot vacuum get caught up on small rugs? Is it able to cross a common threshold? Does it get stuck in a maze of dining room chairs? How about under the couch? These are just some of the questions our reviewer answers when evaluating each robot vacuum.
Swipe to scroll horizontally
Robot vacuum pet hair test results

| | | | |
| --- | --- | --- | --- |
| Row 0 - Cell 0 | Overall pet hair percentage removal | Hardwood pet hair percentage removal | Carpet pet hair percentage removal |
| iLife V3s Pro* | 99.5 | 100 | 99 |
| iRobot Roomba s9+ | 98 | 99 | 97 |
| Roborock S4 Max | 94 | 100 | 88 |
| Neato D4* | 91.25 | 87.5 | 95 |
| iRobot Roomba i7+* | 90.5 | 88 | 93 |
| Eufy RoboVac X8 Hybrid | 94.75 | 100 | 89.5 |
| iRobot Roomba j7+ | 82.5 | 92.5 | 72.5 |
*Same test performed in a larger 15' x 15' area.
How to choose
You need to consider a few factors before investing in a robot vacuum for you and your pets. First of all, think about how many pets are in your home and how much are they actually shedding. Is it long fur or short fur and are they shedding on a regular basis? You should also consider if you want the robot vacuum to help with other cleaning needs, such as mopping.
Price is also going to be an important aspect. But, don't go for the cheapest straight away. While the iLife VS3 Pro comes at a very reasonable price, it doesn't offer any advanced features such as app connectivity, mapping or no-go zones. Whereas, at $349, the Neato D4 can do all of these things. You need to balance what features you want with your budget.
Allergies need to be considered too. If someone struggles with allergies at home, then a self-emptying robot vacuum might be the best option. It stops dust from being released into the air as regularly. Whichever type you go for, here are six robot vacuum tips and tricks so you can get the most out of your robot.
Some cats and dogs are terrified of robot vacuum cleaners. The noise and the movement, particularly as they drive towards your pet, can no doubt cause nerves. If your pet is new to robot vacuums, try introducing them slowly, running the bot for a few minutes to start with, until they're used to each other!
One final note, if your pet tends to have bathroom-related accidents around the home, be sure to clean it up before your robot vacuum finds it. It will only make further mess and can even break your vacuum, so keep an eye on this.
Features to look out for
Suction
It's important to consider suction power, as this will determine how thorough your cleaning results will be. Ideally, a decent robot vac should have a suction power of at least 5,000pa to be able to handle pet hair and dander with ease.
Self-emptying
You can find this feature on some of the more premium models, such as the iRobot Roomba s9+ mentioned above. Essentially, the robot vacuum will empty itself into a larger dustbin in the charging base once it's full, saving you from emptying it as much. This is a great feature to have if you suffer from allergies as dust isn't released into the air as often. If you want to know more, check out our guide on whether robot vacuums with self-emptying bases are worth it.
Wi-Fi connectivity
This is quite a common feature to find on robot vacuums nowadays. It means your robot vacuum can connect to your smartphone via Wi-Fi. In doing this, you can control and monitor it remotely and this also gives you access to an assortment of features, depending on your model.
Hybrid models
There are hybrid models available which can both vacuum and mop. In our experience, these aren't as good as dedicated robot vacuums in terms of pick-up. So if you're dealing with pet hair, stick to a standard robot vacuum for sure.
Mapping
With this feature, a robot vacuum can map-out your home by feeling its way around with sensors during setup. They can then tell where any obstacles are, such as table legs or the stairs. Using the map, the robot vacuum will then plot the best course for cleaning, rather than moving randomly.
No-go zones
This comes with models which offer mapping. You can essentially set areas where you don't want it to go, such as around the pet's food bowls or around an expensive rug.
Targeted rooms
This is the opposite of no-go zones, where you can set which areas you would like the robot vacuum to focus on.
Multiple floors
Some robot vacuums can only store one map, which is frustrating if you need it to work on more than one floor. That's why they've now introduced models which can record maps for multiple floors.
Scheduling
This is one of the most common features you will find for robot vacuum cleaners. Once you've connected the model to your smartphone, you can schedule when you would like it to clean, whether daily, weekly or when you're not at home.
Remote control
If your robot vacuum cleaner doesn't connect to the Wi-Fi, it might come with a remote control instead. You won't get as many features on this versus an app, but you can still control your robot vacuum hands-free.
Battery life
Make sure you consider the battery life of your potential robot vacuum. If it comes with a base, it can charge itself between runs, but if you need to plug it in manually, it might run out of charge part-way through cleaning.
Dust capacity
A smaller dustbin will need emptying more often, unless you're lucky enough to own a self-emptying model! Look for a minimum of 400ml capacity for guidance.
How to clean a robot vacuum
After picking up clumps of pet fur along with any dust and debris, your robot vacuum cleaner is going to need a clean. Dustbin sizes start from about 400ml, which will need emptying after each run, although you won't need to worry about this if you own a self-emptying model. Every time you empty the dustbin, check the brush bar as well, in case any fur has become entangled. Be sure to cut any hair free rather than pull at it as this can damage it. You should also keep an eye on your filter and clean it regularly as specified in your manual. Bear in mind that the filter will also need to be replaced occasionally too. Some brands, including Eufy, iLife, Neato, and Roborock, offer cleaning tools with their robot vacuums to help with maintenance.
If you don't keep on top of cleaning your robot vacuum, it will inevitably affect its performance. Once the bin is full, it won't be able to pick up anymore debris and will become counterproductive, dragging the dirt around instead.
If your robot vacuum comes with app connectivity, look out for maintenance tips. Some can even schedule reminders for when to buy a replacement filter.
Robot vacuum FAQs
Is a robot vacuum worth it for pet hair?
Pet hair is arguably one of the toughest types of debris to collect from your floors. This is because the fibers actually cling to the carpet, and this is made all the worse by regular footfall. It essentially gets knotted into the pile and requires not just a powerful vacuum, but an effective rotating brush bar to agitate and remove it. For this reason, even upright corded vacuums can struggle when it comes to pet hair.
While pet hair is easier to collect from hard floors because it can't get embedded, it can still cause problems. The fur can end up jamming the brush bar, which prevents the vacuum from picking up further debris. So whatever type of floors you have, pet hair can be a tough customer.
Of course, robot vacuums don't tend to provide as strong a performance as upright vacuum cleaners, so this makes the capabilities on pet hair questionable from the start. However, as our tests show, some robot vacuums excel in this field, thanks to a specialized design and an optimum pick up rate. These are less common than we would like, but they do exist, and there are even models available which perform well across the board, picking up dust, crumbs and pet hair with ease. Whatever you do, don't choose a model based on claims around pet hair removal alone — confirm its performance where possible, which is where our tests will help you out.
Vacuuming is one of the 7 ways to remove pet odor from your home.
How much should you spend on a robot vacuum?
While you need to find a robot vacuum which excels in this type of debris, that doesn't necessarily mean you need to break the bank. One of our top performers costs less than $200, so you can find a pet hair appropriate option even if you're shopping on a budget.
Robot vacuums range from about $150 up to a whopping $1,400, so it's essential that you have a budget in mind before you start browsing. Consider exactly what you want from your robot vacuum — don't be tempted by expensive features unless you intend to use them. Once you know what you're looking for, this should help scale down the options and prevent you from overspending.