The best VPNs have become the go-to tool for secure browsing. Businesses and individuals alike have started relying on this technology to ensure data security and dodge geo-restrictions. However, when it comes to VPNs, there's always a common question – should you pay for it, or can a free VPN do the job?
Well, in short, free services may offer a decent level of protection, but most providers simply can't match up in terms of features – and it's important to be aware of any shortcomings in terms of privacy. This post breaks down the entire picture and helps you find out the advantages and disadvantages of using a free VPN.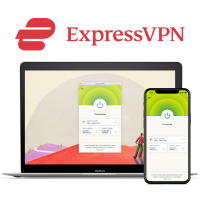 ExpressVPN – Get 3 months FREE with the best VPN
We think ExpressVPN is the best VPN in 2023, with great performance in just about every area. Its 30-day money-back guarantee lets you trial the service risk-free, and Tom's Guide readers can claim 3 months free.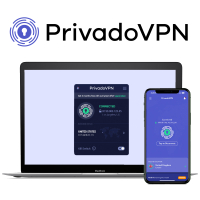 PrivadoVPN – Our top-rated free VPN
PrivadoVPNstands out from the crowd on countless free services by offering great privacy, plenty of servers, a generous 10GB of data a month, and the rare ability of unblocking Netflix and other streaming sites. Try it out for free – what is there to lose?
The pros of using a free VPN
Cost savings: Couldn't have guessed this one, right? While paid VPNs can cost you anything from a few dollars to double figures a month, a free VPN offers online privacy with no outlay.
No credit card/personal information required: Usually, you don't need to share your personal information or credit card info to sign-up for free VPNs. There's no commitment, and most importantly, there's no risk of leaking sensitive personal info.
Accessing geo-restricted content: Free VPNs can help you gain access to geo-restricted content such as websites and, very rarely, streaming services too. For example, our #1 free service PrivadoVPN Free can unblock some Netflix regions and streaming sites.
Anonymity: You can expect a decent degree of anonymity with free VPNs. They can effectively mask your IP address and encrypt your data connection. Consequentially, you can hide your online activities from unscrupulous entities.
The cons of using a free VPN
Potentially lower-quality security and encryption protocols: Some free VPNs may not offer the same security and encryption protocols as their paid counterparts. This could leave your data vulnerable to hacking or interception. For example, some free VPNs might use less secure encryption protocols, like PPTP, which is more prone to security vulnerabilities.
Risk of data theft or selling user data to third parties: Some free VPNs may collect and sell your data to third parties, compromising your privacy. A report found that 38% of free Android VPN apps contain malware. This can lead to targeted advertising, and more sinisterly, you could become a victim of identity theft if your personal information falls into the wrong hands.
Slow internet speeds and limited bandwidth: Free providers often have limited server options and resources. Thus, they may offer slower internet speeds and limited bandwidth. This can be particularly frustrating when streaming or downloading large files.
No streaming support: While a select few free services can unblock certain streaming services, many can't. This means you might be unable to access your favorite content on platforms like Netflix, Hulu, or BBC iPlayer.
Limited amount of data per day/month: Free VPNs often impose data caps, limiting the amount of data you can use daily or monthly. This can be a significant drawback if you plan to use your VPN frequently or for data-intensive tasks like streaming high-quality video content or downloading large files. Plus, it makes it all but impossible to have 24-hour protection, meaning you'll have to choose when to stay private.
Lack of customer support and technical assistance: Free options typically offer little to no customer support or technical assistance. Therefore, you may find it hard to resolve issues or configure things. In fact, you probably won't have any other alternative than relying on community support or online forums. Both of these can render a time-consuming, frustrating experience.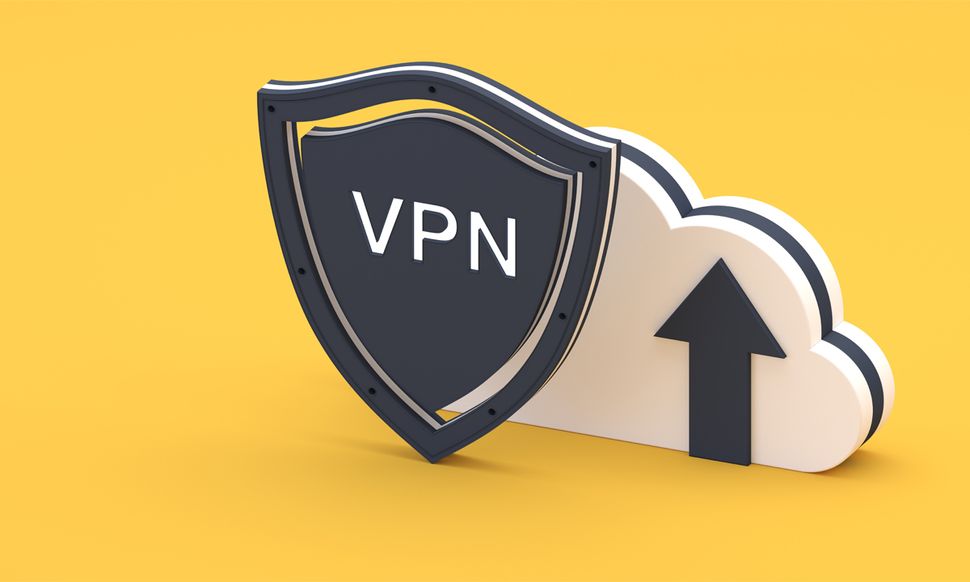 Choosing a free VPN provider
To make the most of a free service, you should do your due diligence. As such, you should consider a few crucial factors and compare different VPN services before choosing one.
Security and encryption protocols: You should always go with a free provider that offers robust encryption methods and security protocols. These include AES 256-bit encryption, OpenVPN, and WireGuard.
Privacy policy and data collection practices: Carefully review the VPN provider's privacy policy to ensure they do not log or sell your data. Choose a provider with a strict no-logs policy for maximum privacy.
Server locations and speeds: Always look for a free service with a reasonable number of server locations. This can help improve connection speeds and bypass geo-restrictions more effectively.
Bandwidth and data caps: Although most will impose some limitations, choose a provider with higher data allowances or even an unlimited option if available. This will ensure you have enough bandwidth for your online activities without constant interruptions.
Compatibility with your devices: Ensure the free VPN you select is compatible with the devices you plan to use it on. They may include Windows, macOS, Android, or iOS. A good VPN should offer user-friendly apps for multiple platforms.
Comparison of different providers
When comparing different free providers, it's essential to evaluate their features and performance to find the best fit for your needs. Here's a brief comparison of some popular free services:
PrivadoVPN: This VPN offers a free plan with a 10GB monthly data limit, AES 256-bit encryption, and access to 12 server locations. It supports OpenVPN and IKEv2 protocols and has a strict no-logs policy. What's more, it works well as a streaming VPN and Netflix VPN. For most users, we consider this the top choice.
ProtonVPN: ProtonVPN provides a free plan with unlimited data. However, it offers access to only three countries. The VPN uses AES 256-bit encryption and OpenVPN/IKEv2 protocols and adheres to a strict no-logs policy.
Windscribe: Windscribe offers a free plan with a 10GB monthly data limit, access to servers in 10 countries, and support for OpenVPN, IKEv2, and WireGuard protocols.
Best practices for using a free VPN
A VPN kill switch is essential for maintaining privacy and security. Without a kill switch, your data may be exposed if your VPN connection drops, leaving you vulnerable to monitoring, hacking, or data theft.
A kill switch ensures that your online activities remain private, even if your VPN connection fails. Besides protecting your personal information, a kill switch can also help prevent accidental exposure of your IP address, which could lead to location tracking or targeted attacks.
Use a reputable service from a well-known provider. This will minimize the risk of data theft or malware.
Be careful when sharing personal information. Consider avoiding conducting sensitive online activities like banking or shopping using a free VPN.
Carefully check your VPN connection to ensure secure and private sessions. Regular checks can help you detect issues and take immediate action.
Implement necessary security measures like installing antivirus and firewalls. This will ensure a comprehensive security solution.
If you encounter slow speeds or limited bandwidth, try connecting to different servers or using your VPN during off-peak hours. This can help improve performance and reduce the impact of server congestion.
Be aware of the limitations of a free services, and consider upgrading to a paid provider if you require more features, faster speeds, or better security. Many paid VPNs offer affordable plans and additional benefits, such as dedicated streaming servers and advanced security features.
Bottom line
Free services can help you secure your data. However, they usually feature some obvious limitations. For instance, you may need to compromise with the quality of security protocols, agility, and customer support.
Therefore, consider switching to a paid VPN provider if you use VPNs frequently. With a little research, you may find several budget-friendly alternatives that can help you obtain the best benefits of using a VPN.