Spring is coming up fast, and with the holiday decorations down, many of us have taken to decluttering our homes for a better space this year. However, no matter how dedicated we are, it seems that some items can always slip under the radar. It's all too easy to ignore these things, or simply forget about them, and end up wasting our precious storage space. Sometimes, we might even move them out of sight, so they're out of mind. That's why there are 7 things you should never store in the basement.
However, as intimidating as it may be to sort through these items, the space you will save in return makes it well worth your time. So, once you've mastered how to declutter your home, turn your attention to these problematic areas. Here are 9 things you're hoarding right now which you should throw away. Make sure you don't make any of these 5 decluttering mistakes along the way though!
Plus, check out this 'ski slope' organization method that changed the way I tidy my home and these 9 things you need to get rid of in your closet right now!
1. Clothes and shoes you never wear
The first and most obvious items are clothes and shoes which are never worn. A wardrobe filled only with used items is a rare sight indeed. In fact, some may even contain new, labelled products which have become lost in a sea of tightly packed clothing. Take the time to sort through your wardrobe and cupboards and rediscover your options. If there are items which you want to wear more often, move them to a more accessible space. Anything which doesn't fit or which you're hanging onto 'just in case,' pull aside.
You should keep only the items which you intend to wear in the future. If there are clothes or shoes in there which haven't been worn in over a year, that's not likely to change, so consider if it's worth letting these items go and keeping the space for something else. Unwanted clothes can either be passed on, donated to charity or recycled. Although, if you've stopped wearing your favorite sweater simply because you've shrunk it in the wash, be sure to check out how to unshrink a sweater without damaging it.
Try to avoid storing shoe boxes in your wardrobe where possible. As you can't see the shoes and they're less accessible, especially where stacked, they're unlikely to be worn. Opt for an efficient shoe storage solution instead, such as the Whitmor Hanging Shoe Shelves ($16.93, Amazon). That way you can see your options better and interchange more easily.
2. Old and forgotten cookware
We've all got our favorite pots and pans which we rely on heavily for everyday meals. The problem is that, over time, cookware will inevitably become worn and damaged. Whether the non-stick has scratched away, or rust has claimed one of the best cast iron skillets, no pan will last forever unfortunately. Baking sheets are much the same as well — no matter how well you learn how to clean a baking sheet, sometimes a replacement is the only option.
The trouble is, even once we replace the cookware, it seems all too easy to hang onto the old and trusted items. Whether this is down to sentiment, or simply 'just in case' reasoning, it's not an efficient use of your space — especially for something as bulky as pots and pans. Once the item has served its purpose, make sure it's removed from your cupboards and recycled.
Check out 7 space-saving ways to organize pots and pans so they attract less damage in the future.
3. Unnecessary paperwork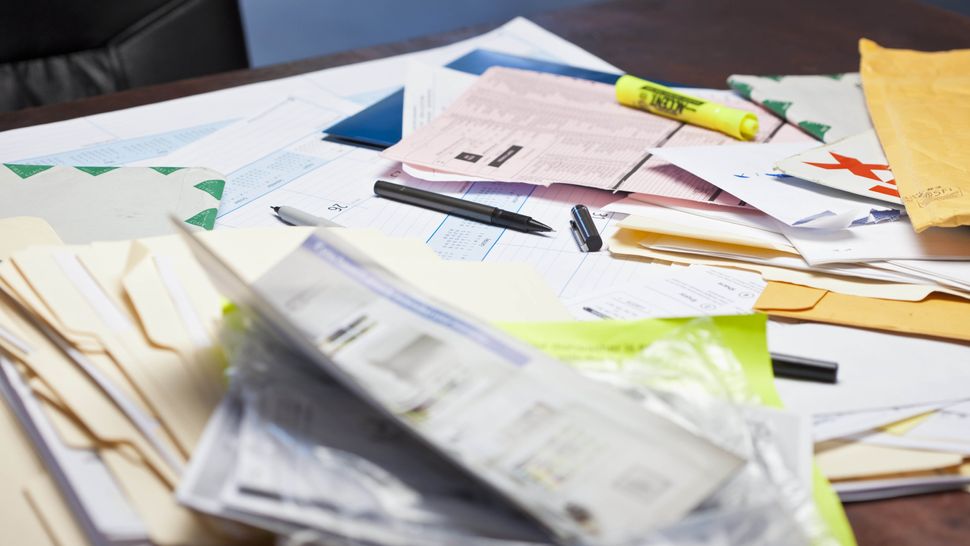 As one of the 3 things you should declutter right now, paperwork is something which builds up in every home. Paperwork can relate to all kinds of matters, from bills, to receipts, to bank statements, and the reason most of us won't sort through it is because it's such a lengthy job. But, the more we ignore these papers, the more they stack up, until you're left with bulging folders and loose mail scattered on your desk.
Depending on the level of paperwork you've built up, you can tackle it one section at a time to make the task less intimidating. Sort through and categorize those you need to keep. Buy additional folders where necessary, and use a shredder, such as the Amazon Basics 8-Sheet Cross Cut Paper Shredder and Credit Card Shredder ($39.80, Amazon) to destroy items which contain private information. Try to keep this system in place and make an ongoing effort with your paperwork in the future.
4. Expired medicine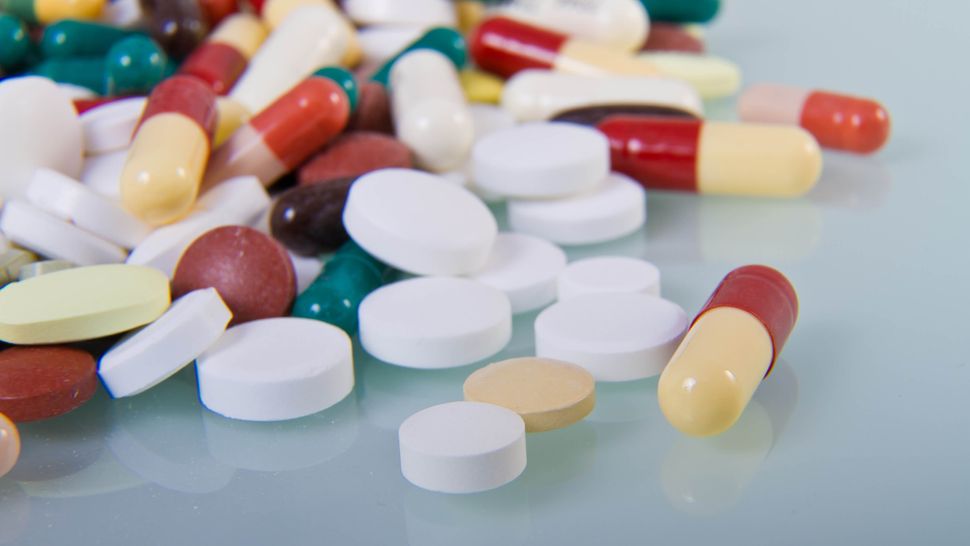 Once we've recovered from an illness, it's only natural to store what remains of the medicine in the bathroom cabinet. Why wouldn't you do this considering the medicine could come in handy in the future? While this is true, it does mean that the cabinet can end up filled with all manner of boxes and liquids. And as items are stacked on top and in front of one another, those at the back can easily be forgotten.
Medicine does in fact come with an expiry date. And if you take medicine which has passed this date it could lead to serious health risks, because it's no longer as effective. So, take the time to sort through and organize your medicine cabinet. Throw away any items which have expired and make sure what remains in date can be easily seen and accessed, so you will use it first before buying more.
5. Glass ramekins
This is a random item, but it's something which I've found can build up quickly in a lot of homes. Premium desserts are sometimes sold in glass or ceramic ramekins to make them more presentable. The trouble is, once you've finished your pudding, it seems like a huge waste to throw away the container, especially when you consider that you could reuse it to make your own desserts.
However, with every dessert you buy, your kitchen cabinet will inevitably lose more space. What's more, the odds of them actually being reused are quite slim, since the uses are so selective. So, don't waste your space if you're hanging onto these for the sake of it — recycle instead.
6. Old makeup
Just like medicine, your makeup will only last for so long as well. While it's not required by law in the U.S., expiration dates will usually be given in the form of a number in an open tub logo, to indicate the number of months your makeup will last for once opened. Alternatively, a straightforward date may be given. After this date, the product can degrade, ruining its overall performance. It can also harbor harmful bacteria and lead to infections when applied, so remember to rotate and replace your makeup when necessary.
Bear this in mind if you keep a specific color of nail polish or a vibrant lip gloss on standby for special occasions. Make sure you learn how to clean makeup brushes to keep bacteria at bay as well.
7. Greetings cards
This is admittedly a difficult one to declutter, but cards from all kinds of holidays and birthdays can quickly build up over the years if not kept organized. Because of sentimental reasons, once we take celebratory cards down, recycling them seems like the worst thing to do. But, think about it, unless the card holds special value, you will continue to receive these year-on-year. So, only keep those from particularly special occasions or those which hold the most emotional value. You could always sort through them annually if you can't bring yourself to recycle them so soon.
On a similar line, make sure to organize your wrapping paper as well. If you've got cuttings from used rolls which are awkwardly shaped, consider recycling these as they're unlikely to be used.
8. Old appliances
Sometimes an appliance doesn't have to break to be replaced. Whether you decide it's time for an upgrade because you spot a great deal online, or because there's simply a better option out there, you're still left with an appliance which functions just fine, but isn't used anymore. Consequently, it often ends up in the back of a storage cupboard — the thinking being you've got a spare one just in case the new one stops working.
But, in reality, the odds of this spare appliance actually coming in use are very small. Your new product will likely be much more efficient than your older model and may come with a warranty as well. Plus, depending on the appliance, would you want to go back to using the old one if it's been stored for an extended amount of time? Once your appliance has served its purpose, either sell, donate or recycle it, and keep your space free.
9. Plastic bags
While we've gotten better at carrying reusable bags, there are always times when we're unfortunately caught short and have to pick up new ones. These are then brought home and stacked up until the kitchen draw is wedged and overflowing. Try to keep on top of your plastic bags at home. Keep those that offer the best shape, size and durability. Recycle the excess, including any which are less likely to be used.
---
If your home is compact, here's how to make a small room look bigger and these are 7 ways to double your kitchen space. Also, if you're rearranging rooms, check out these 9 Feng Shui bedroom tips to get a better night's sleep.