Black Friday deals season is a great way to save money on new things, but it can also be a time to claim yourself some freebies. Which is definitely better, because free stuff is always more exciting than a slight discount on a normally-overpriced gadget. And this time you could net yourself free access to Apple Music — as long as you own a PS5.
Right now PS5 owners can claim up to 6 months of Apple Music absolutely free. No codes, no extra purchases or anything of that sort. As long as you own a PS5 console and don't have an active Apple Music subscription, that free access is yours to claim.
The only catch here is that only brand new accounts get the full six months. If you've used Apple Music in the past then you're limited to just 5 months. Which isn't so bad, as much as we'd all prefer to claim that extra month as well.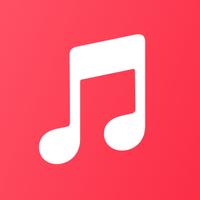 Apple Music: up to 6 months free with PS5
Get free access to Apple Music just by owning a PS5, so long as you don't have an active subscription. It's 6 months for new subscribers and 5 months if you're returning. Just log into Apple Music on your console to redeem
Claiming the extended free trial is pretty easy too. Simply download the Apple Music app on your PS5 and sign in with your Apple ID. The offer will pop up on screen automatically, and all you need to do is accept it. It's only available to redeem on the PS5 itself, but it then gives you access to Apple Music across all your compatible devices.
It's basically the same process as the extended Apple TV Plus trial that's periodically available for PS4 and PS5 owners.
The new offer is already live, and expires on November 15 2024. That means you have a whole year to get yourself sorted out. This also means existing Apple Music subscribers have plenty of time to let their subscription expire, and claim the offer for 5 sweet months of free music.
If you don't have a PS5, then you're all out of luck. Unlike the past Apple TV Plus offers, PS4 owners don't seem to have been included. If you don't have a PS5 and want one, for reasons beyond claiming this free trial, be sure to check out our list of the best Black Friday PS5 deals.
If you do have a PS5, well, be sure to check out that list anyway — because there's a bunch of discounts on games and accessories right now.