Amazon is gearing up for Prime Day 2023 but you don't need to wait until the start of the annual sales events to start saving on some of the best Nintendo Switch games.
The online retailing giant has already started slashing prices of some must-play titles on Nintendo's best-selling home console/handheld hybrid device including the recently-released masterpiece The Legend of Zelda: Tears of the Kingdom among other Switch favorites.
If you're looking for some new Nintendo Switch titles to get stuck into over the summer, then you'll definitely want to head over to Amazon. And because the retailer offers such a wide selection of gaming deals, we've narrowed things down into a handy list of nine excellent Nintendo Switch games all of which are currently on sale ahead of Amazon Prime Day.
There's a little something for everyone on this list from a time-sink JRPG to a throwback arcade-style 2D side-scroller. Plus, there are a couple of titles starring everybody's favorite Italian plumber, Mario. And there's even a rare discount on a beloved Pokémon game.
However, if you're searching for a sale on a specific game that's not featured below, be sure to keep it locked to Tom's Guide over the next few weeks as we'll bring you all the best Nintendo Switch deals throughout the entire Prime Day period.
Best Nintendo Switch game deals ahead of Prime Day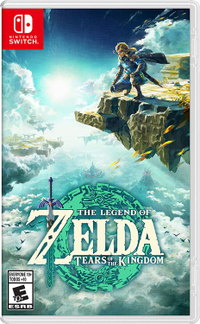 The Legend of Zelda Tears of the Kingdom: was $69 now $59 @ Amazon
Zelda: Tears of the Kingdom is the highly-anticipated sequel to Breath of the Wild, and it doesn't disappoint. Step back into the world of Hyrule, and embark on Link's most perilous quest to date. You'll need to master new abilities such as Ultrahand and Fuse in order to unravel the mystery of what happened to Princess Zelda and defeat the sinister Ganondorf.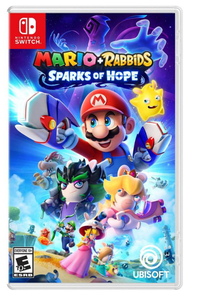 Mario + Rabbids Sparks of Hope: was $59 now $28 @ Amazon
The sequel to 2017's Kingdom Battle, Mario + Rabbids Sparks of Hope once again reunites the residents of the Mushroom Kingdom with the zany Rabbids. This time the unexpected allies are venturing into the stars for an intergalactic adventure. Offering colorful strategy combat, and plenty of planets to explore, Mario + Rabbids Sparks of Hope is one of the best Nintendo Switch games you can play right now.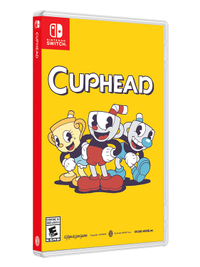 Cuphead: was $39 now $29 @ Amazon
Don't be fooled by Cuphead's family-friendly visuals, this action-platformer is seriously tough. Inspired by classic cartoons of the 1930s, Cuphead is a devilishly tough but highly rewarding game. This Nintendo Switch version packs the Delicious Last Course expansion which includes new bosses and a new playable character, Ms. Chalice.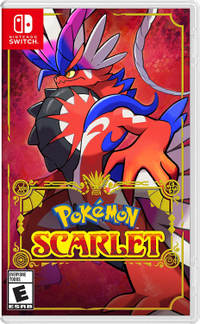 Pokémon Scarlet: was $59 now $42 @ Amazon
The latest release in the well-loved franchise, Pokémon Scarlet lets you experience the all-new Paldea region. You can play the game solo or team up with up to four friends to explore the open world and battle together. As per series tradition, this game was released in two editions and Pokémon Violet is also on sale at Amazon.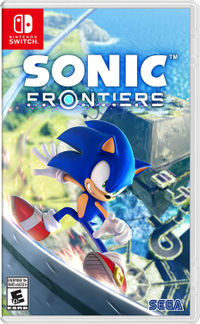 Sonic Frontiers: was $59 now $39 @ Amazon
Sonic Frontiers is the Blue Blur's latest adventure, and it's something of a departure from previous games. This time around, Sonic explores five distinct islands in a big open world, rescuing his motley crew of friends as he goes. The game has tight controls and varied gameplay, and the story is better than you might expect.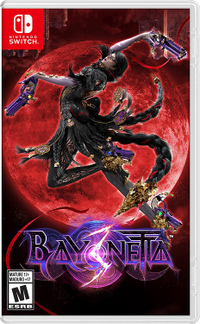 Bayonetta 3: was $59 now $44 @ Amazon
One of the most delightful and bizarre games on the Switch, Bayonetta 3 definitely skews a bit older than standard Nintendo fare. In this innovative sequel, you'll take control of the sassy witch Bayonetta as she punches, kicks, shoots and sashays her way through more than a dozen chapters of balletic battles against a variety of eldritch foes.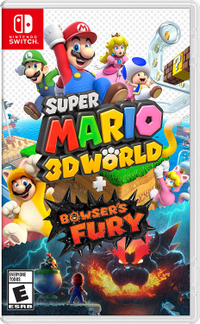 Super Mario 3D World + Bowser's Fury: was $59 now $49 @ Amazon
Super Mario 3D World + Bowser's Fury brings the original Wii U platformer to the Nintendo Switch. 3D World is one of the most consistently delightful Mario experience ever, and the entire game can be played in up to four-player co-op. This package also includes the new Bowser's Fury mode, which is an open-world mini-adventure that is pretty short but very sweet indeed.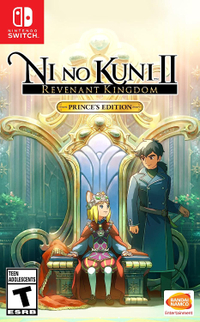 Ni no Kuni II Revenant Kingdom: was $59 now $17 @ Amazon
Step into the animated world of Ni no Kuni II: Revenant Kingdom and help a young boy named Evan learn to become a leader and build his own kingdom. This engrossing RPG packs a redesigned battle system and a charming story filled with likable characters. The Switch version comes with the game's two DLC packs adding even more content to an already lengthy main game.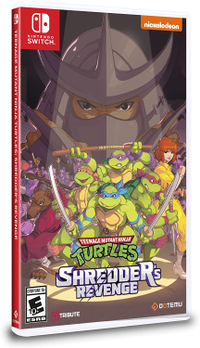 Teenage Mutant Ninja Turtles Shredder's Revenge: was $34 now $24 @ Amazon
TMNT: Shredder's Revenge is a side-scrolling beat 'em up styled after classic arcade games such as 1991's Turtles in Time. It boasts engaging gameplay and gorgeous pixel art graphics. It also features all your favorite Turtle characters, from the eponymous foursome to Master Splinter, April O'Neil and Casey Jones. There are also iconic villains including Shredder, Bebop and Rocksteady.