The Nintendo Switch and its best games firmly hold their price most of the time. This is why I spend all year looking forward to Black Friday Nintendo Switch deals. The sales event offers the rare chance to pick up a Switch console or a selection of its best games at a significantly reduced price.
I'm happy to report that this year's crop of Black Friday sales aren't disappointing on this front. I've already spotted several Switch deals that are heavily testing my resolve not to buy any more games this year (My backlog has gotten out of control in 2023). Some of the best Nintendo Switch games are on sale including The Legend of Zelda: Tears of the Kingdom and Mario + Rabbids: Sparks of Hope.
Plus, if you don't already own a Switch now is a great time to join the family as there's a range of Nintendo-created bundles that include a console and a game. Here are the Black Friday Switch deals that I recommend you buy right now.
Nintendo Switch bundles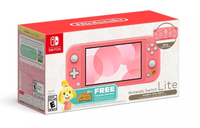 Nintendo Switch Lite (Isabelle's Aloha Edition): $199 @ Target
This special edition Nintendo Switch Lite features a unique console decked out in custom Animal Crossing artwork. It also comes with a full game download of the Animal Cross: New Horizons game. It's a great package if you're looking for a Nintendo Switch Lite and one of the console's most popular games.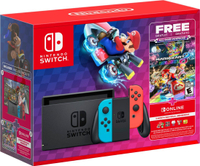 Nintendo Switch (Mario Kart 8 Bundle): $299 @ Best Buy
One of the best early Black Friday Nintendo Switch deals is this Mario Kart 8 Bundle for $299 at Best Buy. You get a Nintendo Switch console, a digital copy of the full Mario Kart 8 Deluxe game and three months of Switch Online membership. This is a pretty great package and it costs the same as the console standalone right now.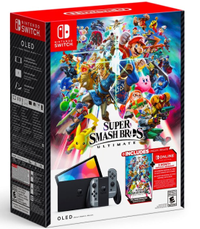 Nintendo Switch OLED (Super Smash Bros. Ultimate Bundle): $349 @ Nintendo
Available from 11/19: The Nintendo Switch OLED sports a larger 7-inch OLED display, increased internal storage, a redesigned docking station and an improved kickstand. This bundle also includes the best-selling Super Smash Bros. Ultimate game is the perfect game for playing with friends, just don't get too competitive.
Nintendo Switch games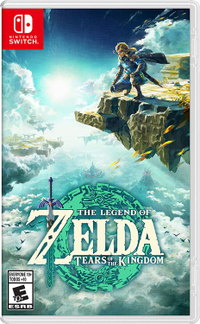 The Legend of Zelda Tears of the Kingdom: was $69 now $59 @ Amazon
Zelda: Tears of the Kingdom is the highly-anticipated sequel to Breath of the Wild, and it doesn't disappoint. Step back into the world of Hyrule, and embark on Link's most perilous quest to date. You'll need to master new abilities such as Ultrahand and Fuse in order to unravel the mystery of what happened to Princess Zelda and defeat the sinister Ganondorf.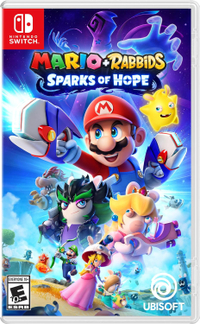 Mario + Rabbids Sparks of Hope: was $59 now $19 @ Amazon
The sequel to 2017's Mario + Rabbids Kingdom Battle, Sparks of Hope once again reunites the residents of the Mushroom Kingdom with the zany Rabbids. This time the unexpected allies are venturing into the stars for an intergalactic adventure. Offering colorful strategy combat, and plenty of planets to explore, Mario + Rabbids Sparks of Hope is one of the most overlooked games on the entire Nintendo Switch platform.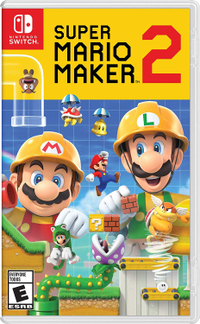 Super Mario Maker 2: was $59 now $39 @ Walmart
If you've ever wanted to construct your own Mario courses rather than just play them, Super Mario Maker 2 is the game for you. Play, create and share your courses with the world and dive into a full single-player story as well. With thousands of user-created courses already available Super Mario Maker 2 offers a nearly endless supply of new content. And it's the perfect game if you want to flex your creative muscle rather than just play.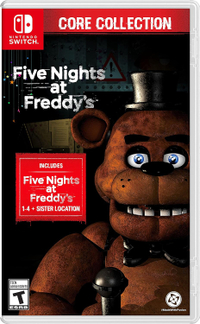 Five Nights at Freddy's The Core Collection: was $39 now $19 @ Amazon
This seriously spooky package bundles together the first five games in the popular Five Night at Freddy's franchise (that's FNaF 1-4 and Sister Location). In these lo-fo but charming jump-scared-laden experiences, you'll have to survive the night by monitoring the activity of a group of haunted animatronics but lose track of them and you just might not live to see the daylight.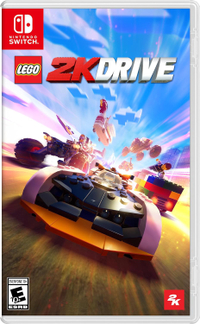 Lego 2K Drive: was $59 now $39 @ Amazon
Ever wanted to speed around a race track in a sports car built entirely of plastic-bricks? Lego 2K Drive brings that dream to life in a content-rich open-world racing experience. There's a Story mode, as well as individual cups, and you'll need to master drifting, boosting and power-ups if you want to claim a spot on the podium.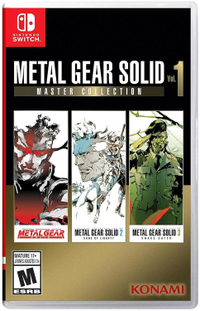 Metal Gear Solid Master Collection Vol.1: was $59 now $46 @ Amazon
Take a trip through the origins of one of the most acclaimed video game franchises ever in the Metal Gear Solid Master Collection Vol.1. This first package brings together Metal Gear Solid, Metal Gear Solid 2 and Metal Gear Solid 3, as well as the original Metal Gear game and its sequel and a selection of supplementary content.