Sign up for the best Verizon phone plan, and you're likely to wind up with unlimited data. But which of Verizon's many unlimited plans should you pick?
At least, Verizon offers some of the best unlimited data plans in the business, so you're likely to find a good deal on your monthly service. But there are a lot of unlimited plans at Verizon now — six in total — making it hard to choose the best Verizon phone plan for your needs. And since many of the best Verizon phone deals require you to commit to an unlimited plan, you'll want to be able to know which option works best for you.
Want to keep your current phone? Under a limited time promotion, Verizon is offering discounts between $5 to $14 on its various unlimited plans when you bring your own device. Even better for families, that discount applies to each line of data that brings its own phone.
If you prefer an even lower priced plan to having all that data, your options are more limited. But there is still a very good prepaid plan available through Verizon that gives you a large pool of data for less than $40 a month. You can also snap up some decent discounts with our Verizon promo codes, so it's worth taking a look at them before you proceed through the checkout.
We're constantly keeping track of different wireless carriers to see which ones offer the best cell phone plans. That includes checking Verizon's offerings to see how they compare to other plans from both major carriers and smaller providers. Because of that, we can walk you through your options at Verizon.
Families will prefer unlimited plans for the discounts Verizon adds for each line in your phone plan as well as the many perks that Verizon offers subscribers. But if you're looking to save on your monthly bill, Verizon also offers one of the best prepaid phone plans, even if you can find cheaper cell phone plans elsewhere.
Read on for a summary of the best Verizon phone plans and what each one has to offer.
The three best Verizon plans
Why you can trust Tom's Guide Our expert reviewers spend hours testing and comparing products and services so you can choose the best for you. Find out more about how we test.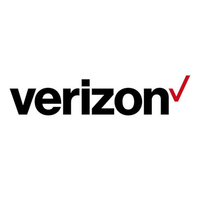 (opens in new tab)
Verizon | 5G Play More | $80/month - Best unlimited plan (opens in new tab)
Verizon's Play More plan is one of the best unlimited data options around. Not only does it include unlimited 5G on Verizon's impressive network but it also includes a free subscription to Disney Plus, ESPN Plus and Hulu, plus a subscription to the streaming gaming service of your choice (Apple Arcade or Google Play Pass) and six-month trials for Apple Music and Discovery Plus. Those extras make Verizon's 5G Play More a top choice for unlimited data, and if you bring your own phone, the cost drops to $66 per month.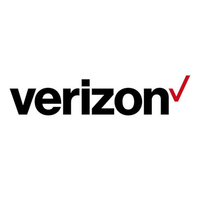 (opens in new tab)
Verizon | 15GB prepaid | $35 - Best prepaid option at Verizon (opens in new tab)
Verizon's prepaid plans cram a lot of data in for the price. The best option gets you 15GB of data for $45 a month but if you set up AutoPay, that price drops to $35 after the first month of payments. Signing up for autopay means you no longer get Verizon's loyalty discounts for keeping your prepaid account open at Verizon, but the autopay discount is steeper than it was before.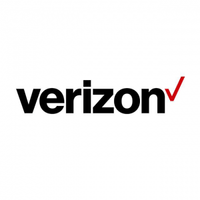 (opens in new tab)
Verizon | Welcome Unlimited | $65 — Verizon's low-cost unlimited plan (opens in new tab)
If all you want is unlimited data — plus access to Verizon's nationwide 5G network — the Welcome Unlimited plan from Verizon is your cheapest way into the door. There are no perks here — just unlimited data at speeds that can be slowed when there's network congestion. But the price is lower than other postpaid plans at Verizon, and multiline discounts lower the cost to $30 per line for a family of four. If you bring your own phone, you can save another $5 per line under a limited-time promotion.
The best Verizon phone plans available now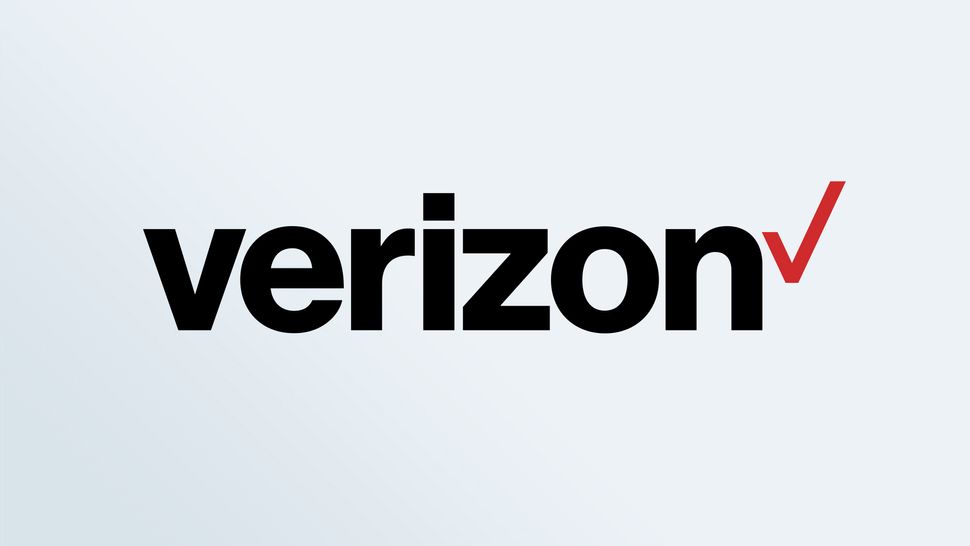 Pressured by rival carriers like T-Mobile, Verizon reintroduced unlimited plans in 2017, and hasn't looked back since, even expanding into multiple unlimited options. We think the Verizon 5G Play More plan is the best unlimited data option because it includes Disney-owned streaming services (Disney Plus, ESPN Plus and Hulu) as part of your subscription. You also get six-month trials for Apple Music and Discovery Plus. Additionally, Verizon includes Apple Arcade or Google Play Pass, depending on which streaming gaming service strikes your fancy.
A single line of Verizon Play More costs $80 a month, which is $10 more than what you'd pay for T-Mobile's Magenta Unlimited plan. (We think T-Mobile has the best unlimited data plan overall because of that lower cost and T-Mobile's own impressive set of perks.) Thanks to escalating discounts as you add lines, a family of four would pay $180 each month for four lines of Verizon Play More. Verizon also gives families the option of mixing and matching its different unlimited data plans.
At this moment, you can take $14 off every month for each line of data that brings its own phone to Verizon. The carrier will guarantee that price for the next three years.
It is worth highlighting that Verizon does cap data at 50GB per month this unlimited plans. Go over that and Verizon can slow your speeds. You get 25GB of hotspot data before your speeds are slowed.
Play More includes access to Verizon's C-Band 5G coverage, which delivers faster speeds to a wider away.
Verizon has three other main unlimited data plans and you can mix and match these if you've got multiple lines of data. Your other options are:
Verizon 5G Do More: This plan costs the same as Verizon Play More, but only features six months of Disney Plus along with the six-month trial to Apple Music and either Apple Arcade or Google Play Plus. You get 25GB of hotspot data, but there's also 600GB of Verizon Cloud Storage, plus half-off for unlimited plans covering connected devices like tablets and watches. Travelers will like the one TravelPass day per month that provides unlimited talk, text and data in more than 185 countries.
Verizon 5G Get More: Verizon's most expensive plan, at $90 a month for a single line, also comes with the most perks. Apple Music and the entire Disney bundle are both included, as is the 600GB of cloud storage and 50% discount on connected device plans. Hotspot data doubles to 50GB. You get the streaming gaming service subscription too, plus the cloud storage and TravelPass perks included with Do More.
Verizon 5G Start: A cheaper Verizon option, 5G Start costs $70 a month. Customers only get six month trials to Disney Plus, a streaming gaming service and Apple Music. You now get 5GB of hotspot data with 5G Start. Verizon reserves the right to slow the speeds of 5G Start subscribers at any time. Unlike Verizon's other plans that access fast Ultra Wideband 5G coverage, 5G Start only gets nationwide 5G coverage at slower speeds.
Like Play More, the Do More and Get More plans cost $14 less per line each month should you bring your own phone. 5G Start plans are subject to a $10 discount per line for bringing your own device.
Verizon's prepaid plans don't feature a lot in the way of perks, as is often the case when comparing prepaid vs. postpaid phone service. But Verizon's prepaid options do pack in data, especially the carrier's 15GB plan. Even better, it's easy to lower the cost of your plan right away.
Verizon's 15GB plan costs $40 a month, but enrolling in autopay now takes $10 off the monthly rate. (It used to be a $5 discount.) A month after starting your service, your autopay discount kicks in, immediately dropping the cost of your Verizon prepaid plan.
Verizon continues to offer loyalty discounts for sticking with the carrier for coverage — $5 off after three months and and another $5 after nine months — but you can't apply both the autopay and loyalty discounts. It's either one or the other, so the lowest your bill can go is $35.
The only other prepaid options at Verizon are a pair of unlimited plans. They cost $50/month and $60/month after $10 autopay discounts. Both prepaid unlimited plans at Verizon include a six-month subscription to Disney Plus. Even a limited trial to Disney Plus makes Verizon one of the prepaid providers to include a complementary streaming service as a perk, though Google Fi has since added YouTube Premium as a perk for Unlimited Plus plan customers.
While all prepaid plans have access to Verizon's nationwide 5G service, only the $60 Unlimited Data Plus gives prepaid customers access to super-fast Ultra Wideband 5G.
Prepaid options aren't a good idea at Verizon if you have multiple lines. There's no discount as you add more lines to your prepaid plan. Anyone searching for the best family cell phone plan at Verizon should consider one of the unlimited data options detailed above.
No one would correct you if you said Verizon's regular unlimited plans cost a lot, especially when compared to T-Mobile's pricing. So Verizon did something about that, adding its Welcome Unlimited plan as a low cost option for people who want 5G coverage and unlimited data.
That's exactly what Welcome Unlimited provides — no more, no less. As with Verizon's 5G Start plan mentioned above, your data can be slowed when there's a lot of traffic on Verizon's network. Unlike that plan, you don't get any hotspot data. And forget about the streaming service subscriptions included with Verizon's pricier unlimited data plans.
The appeal here is strictly the cost, especially for families. Thanks to discounts as you add more lines, a family of four would pay $120 a month for Welcome Unlimited, or $30 per line. You can't mix and match other unlimited options with this plan, but the low monthly cost will certainly appeal to anyone looking to save on their wireless coverage while still being able to access 5G speeds.
A limited-time promotion lets you save a little bit extra on the Welcome Unlimited plan at Verizon. Bring your own phone, and you can knock off $5/line. Verizon is also promising three-year price protection on this plan.
We've got a guide to the cheapest unlimited data plans at all the major carriers, so you can see how Verizon's Welcome Unlimited compares to similar options at AT&T and T-Mobile.
There's yet another Verizon unlimited plan — the carrier's sixth if you're counting along — but it's worth highlighting, especially if you're mulling the purchase of an Apple phone like the iPhone 14. The One Unlimited for iPhone Plan takes many of the perks of Verizon's 5G Get More offering — no cap on data usage, access to the carrier's fastest 5G service — and includes a bundle of Apple subscription services. As part of the One Unlimited for iPhone plan, you get Apple Music, Apple TV Plus, Apple Arcade and iCloud Plus. Verizon estimates that's nearly a $40 monthly value that you're getting on top of your wireless service, which also includes 25GB of hotspot data. It's a great way to add more value to your monthly cell phone bill, particularly if you have multiple lines, since you can share access to your Apple service with up to five other people.
As with Verizon's other unlimited plans, One Unlimited gets a discount when you bring your own iPhone. In this case, it's a $14 discount per line.
What are the best 5G Verizon plans?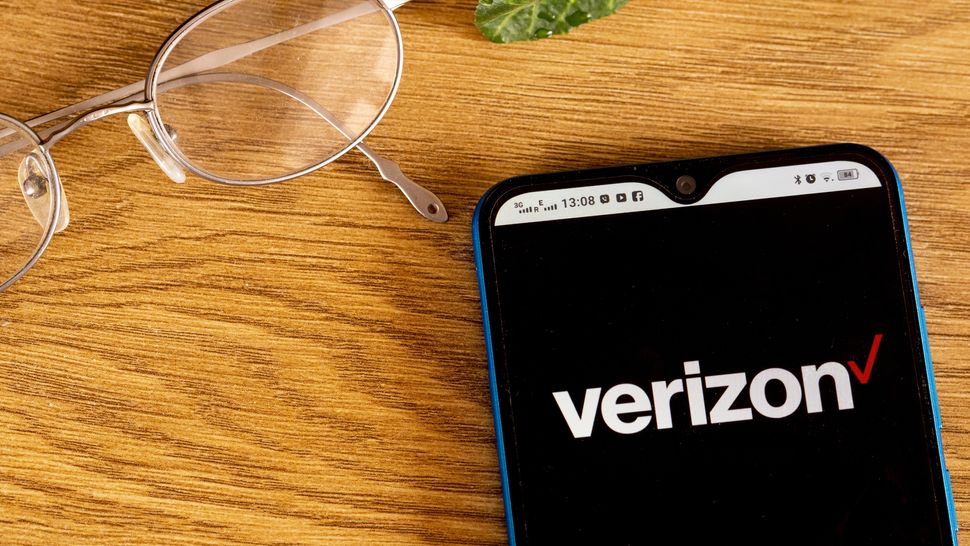 Verizon launched its 5G network in 2019, but the real boost came with the 2022 launch of C-Band spectrum. That extended Verizon's fast Ultra Wideband network to more areas — Verizon plans to cover 200 million people with C-Band 5G by this March. We tested Verizon's C-Band when it launched and came away impressed by Verizon's improved network.
As for Verizon nationwide 5G coverage, it reaches more than 230 million people at this point. That service isn't as fast as Ultra Wideband 5G or C-Band 5G, but it's more pervasive at this point, even if T-Mobile currently beats Verizon on 5G reach and average speed.
If you live in an area that's covered by Verizon's 5G network and want to experience faster coverage, unlimited data is the best Verizon plan to get. Complete 5G coverage comes with the Play More, Do More and Get More unlimited plans, as well as with Verizon's prepaid unlimited plan and the new One Unlimited for iPhone option. 5G Start and Welcome Unlimited customers only get nationwide 5G coverage, not the faster Ultra Wideband service.
Prepaid plans get the nationwide 5G coverage as well, with the Unlimited Plus prepaid service enjoying Ultra Wideband speeds where available.
Many of the best 5G phones are available through Verizon including the Galaxy S22 Ultra, Galaxy Z Fold 4 and all four iPhone 14 models. Verizon also has some 5G exclusives like the TCL 30 V 5G.
The best Verizon phone deals can help you find the best prices on all sorts of handsets, 5G-capable models included.
Are Verizon plans good for seniors?
Verizon does offer a discounted unlimited data plan to anyone 55 years and older, but there's a huge catch — Verizon's 55+ plan (opens in new tab) is only available for people living in Florida. If you've got a Florida billing address, you can get two lines of unlimited data for $80 a month, with video streaming at 480p resolution, unlimited mobile hotspot data (though restricted to 2G speeds), and the ability to use your plan in Canada and Mexico. A single line of data costs $60.
T-Mobile offers discounted unlimited plans for seniors 55 years and older that are $10 less expensive than what Verizon charges, and those plans are available to anyone regardless of where they live. T-Mobile also includes 5G coverage with its senior plans. That's why we think T-Mobile has the best cell phone plans for seniors — unless you're in Florida, of course.
How to choose the best Verizon phone plan
Finding the best Verizon phone plan for your wireless needs involves choosing between unlimited data or turning to the tiered data options from Verizon's prepaid service. (Verizon offered 5GB and 10GB plans for postpaid customers, but those are now discontinued for new accounts.)
If your smartphone usage involves a lot of streaming — be it movies or music — you're going to want to look at Verizon's unlimited options. Should your data needs begin and end with browsing the internet, checking email and the occasional social media post, you can probably get away with a tiered prepaid data plan.
If possible, look at your monthly data usage on your current plan to see how much you're consuming on average — if it's 15GB or less, you can save money each month by going prepaid. Just be aware that you won't get as many perks with a prepaid as you would with one of Verizon's postpaid options.
Is Verizon your only option for Verizon's network?
While getting service directly from Verizon is the way to ensure you get Verizon's top speeds and best plans, there are other carrier options if you want to use Verizon's network without paying so much for your service. MVNOs — short for mobile virtual network operators — piggy-back on other carriers' networks to provide lower-cost service. The trade-off is that the parent carrier prioritizes its own customers so you might see slower speeds.
In the case of Verizon MVNOs, several use Verizon's superior network for their own 5G coverage. The best isn't technically an MVNO, as Visible is owned and operated by Verizon. Notably, Visible's unlimited data plans start at $30 a month — more than half of what you'd pay for service at Verizon, while using the same network.