12 Places to Fly Drones in the Great Lakes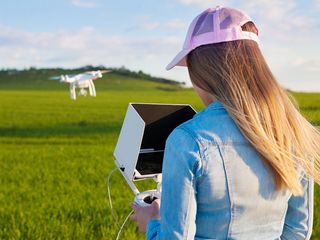 12 Places to Fly Drones in the Great Lakes
Made up of many of the states that border four out of the five Great Lakes, our favorite places to fly drones include everything from shipwrecks in Lake Michigan to an 18-foot tall crow. NOTE: We have checked that all of these places are legal to fly, and that they allow drones. We've noted any restrictions, such as local airports that need to be notified. However, the rules around drones are constantly changing at the federal, state and local level so you should always check before you fly. Sites such as AirMap and the FAA's own Know Before You Fly provide regularly updated maps that you should check before you take off.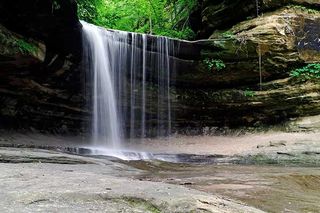 Starved Rock State Park
The attractively named Starved Rock State Park is a large park that includes lots of gulleys, waterfalls and interesting things to fly over, as the TAPP Channel found out when they took the family and a Phantom 3 out for a days walk.
Video Credit: TAPP Channel / Youtube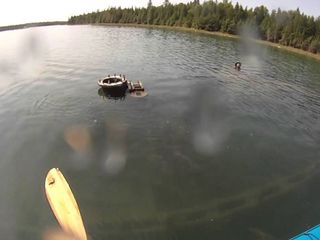 Silver Spray Shipwreck
Just off the lake shore in Chicago is the wreck of the Silver Spray, a liner that ran aground and sank in 1914. Only the top of the boiler is visible above the water, but on a clear day, a drone can see the rest of the ship through the water.
Video Credit: Xplormor / Youtube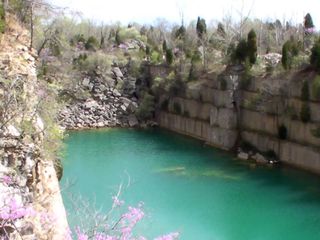 Empire Quarry
It is called the Empire Quarry because the limestone used to clad the Empire State Building was mined here. Now abandoned, it is a perfect spot to fly a drone.
Video Credit: Bret Hammond / Youtube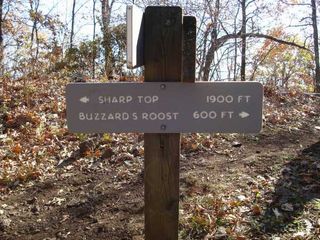 Buzzards Roost Trail
The Buzzards Roost Trail is a hiking path that runs through the Hoosier National Forest, with several scenic spots to fly by the shoreline of Patoka Lake.
Video Credit: brewerjason / Youtube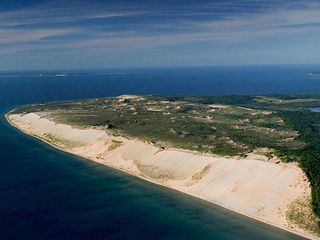 Sleeping Bear Dunes
Named after a local legend about a mother bear waiting for her cubs, Sleeping Bear Dunes is a gorgeous spot on the shore of Lake Michigan that is ideal for drone flying. While the National Shoreline area is off-limits for drones, the shoreline around Glen Arbor is clear for flying.
Video Credit: Cook Aerial Photography / Youtube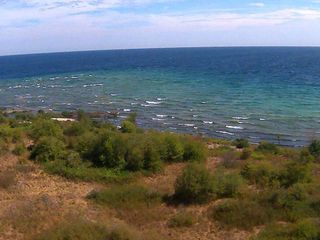 Thunder Bay Marine Sanctuary
Thunder Bay Marine Sanctuary is a favorite with divers who explore the numerous shipwrecks in the area. It's a great spot for flying drones as well, though, as the clear water means that you can see many of the shipwrecks below the water.
Video Credit: sanctuaries / Youtube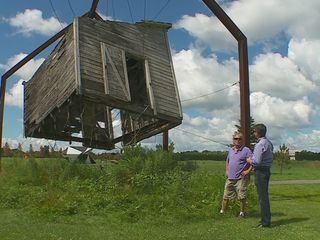 Franconia Sculpture Park
The Franconia Sculpture Park in St. Croix River Valley doesn't allow drones most of the time, but they do have a regular event where a local drone club meets in the park and flies around the myriad pieces of modern sculpture on display. Check their calendar for details.
Video Credit: Franconia Sculpture Park / Youtube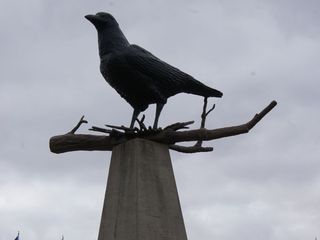 The Worlds Largest Crow
Erected to celebrate the centenary of the state of Minnesota, this fiberglass crow is bigger than most. Over 18 feet tall in total, sitting on a 30-foot long twig, it nests in the small town of Belgrade.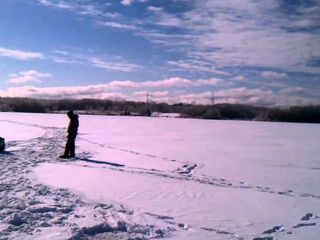 Lake Ladue
Formerly known as the Akron City Reservoir, Lake Ladue is a picturesque spot to shoot sunrises and sunsets over the trees.
Video Credit: Drone Ohio / Youtube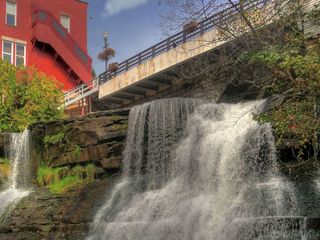 Chagrin Falls
The town of Chagrin Falls, Ohio gets its name from the waterfall that is right in the middle of the town. It's not the biggest waterfall out there, but it's conveniently placed to inspect with even a small drone.
Video Credit: chipsmithson / Youtube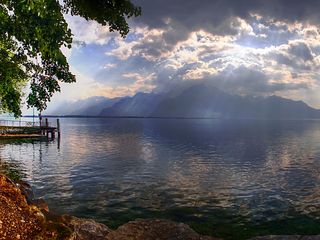 Lake Geneva
Lake Geneva is a favorite spot for boating in Wisconsin, and what goes better with a boat than a drone? Justin filmed this video from his boat with a Phantom 3, taking you on a tour of the lake.
Video Credit: Justin F / Youtube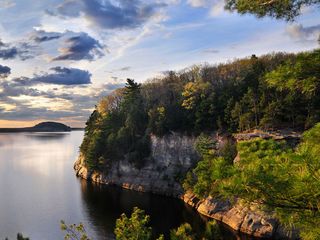 Louis' Bluff
The town of Wisconsin Dells is known as the waterpark capital of the world. There is no shortage of natural beauty around there as well, though. This bluff is a rock outcrop near Wisconsin Dells that overlooks the Wisconsin River. It's a great spot to fly and get some nice shots of the rock and water.
Video Credit: craig weinhold / Youtube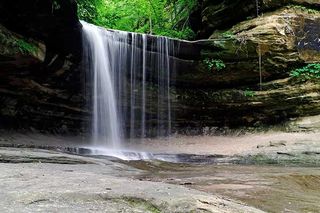 Other Places To Fly A Drone
Don't live in the area? Check out these other places where you can fly your drone.
MORE: 100 Best Places To Fly A Drone In America
MORE: 11 Places To Fly Drones In The Pacific
MORE: 16 Places To Fly Drones In The Plains
MORE: 12 Places To Fly Drones In The Mountains
MORE: 15 Places To Fly Drones In The Northeast
MORE: 12 Places To Fly Drones In The Southeast
MORE: 14 Places to Fly Drones In The Mid-Atlantic