The Most Anticipated Nintendo Switch Games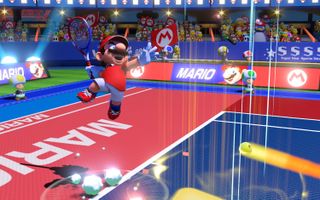 The Most Anticipated Nintendo Switch Games
When the Nintendo Switch first launched, it didn't bring that many games along for the ride. That's all changed in the last year. Thanks to extensive third-party support, an infusion of unorthodox indie games and a slew of Wii U re-releases from Nintendo, the Switch has dozens of quality titles to enjoy, with even more on the way.
Read on to find out what's on the horizon for Nintendo's hybrid handheld system, from remastered favorites, to indie darlings, to ambitious new entries in classic series.
Credit: Nintendo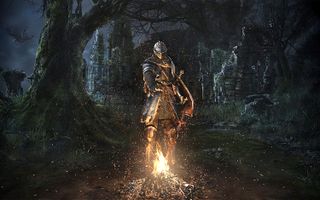 Dark Souls: Remastered (Summer 2018)
Dark Souls has taken players through the crumbling castles of Lordran, the eerie forests of Drangleic, and the desolate parapets of Lothric. But Dark Souls: Remastered on the Switch will let them go to even more unconventional places: the bus, the train and even the airplane. Whether you've already mastered Dark Souls as every single class, or you're just preparing to die for the first time, the Nintendo Switch port will let you take the whole game with you, wherever you go. It's like the Dark Souls of creepy, challenging action/RPGs.
Credit: Bandai Namco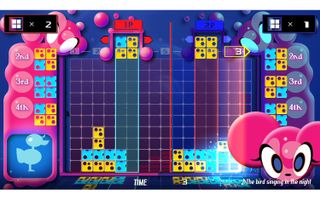 Lumines Remastered (Spring)
Lumines is a positively entrancing puzzle game that never really developed the kind of audience it deserved when it debuted on Sony's PSP. Lumines Remastered will give the series a new lease on life, with releases for the PC and every major console, including the Nintendo Switch.
The premise is deceptively simple: Drop blocks on top of one another to make patterns, all while listening to trance-inducing techno music that plays faster and faster in time with the frequency of the blocks. The Switch version also lets you hook up additional Joy-Cons to vibrate under your knees for extra immersion.
Credit: Enhance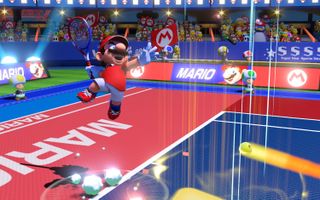 Mario Tennis Aces (June 6)
The Switch has already gotten its first big Mario adventure in Super Mario Odyssey. Now, it's time for the Mario Brothers and their friends (and enemies) to unwind and play some team sports. In Mario Tennis Aces, you'll be able to trade volleys with familiar characters like Mario, Luigi, Peach and Donkey Kong. More interestingly, though, you'll be able to advance through a whole story campaign, complete with boss battles and special arenas. Being able to take the Switch with you means you'll be able to engage in multiplayer matches just about anywhere.
Credit: Nintendo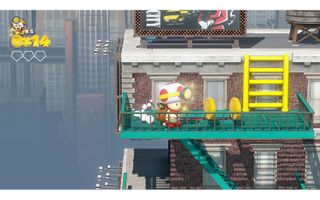 Captain Toad: Treasure Tracker (July 13)
Yet another Nintendo original that didn't get its due on the Wii U, Captain Toad: Treasure Tracker is a puzzle/adventure game that stars everyone's favorite Mushroom Kingdom adviser. Toad (later joined by Toadette) works his way through a series of challenging levels, collecting valuable trinkets while he manipulates the environment to get from the entrance to the exit. There's a little light combat, but the real joy of Captain Toad: Treasure Tracker is exercising your brain to traverse the creative terrain.
Credit: Nintendo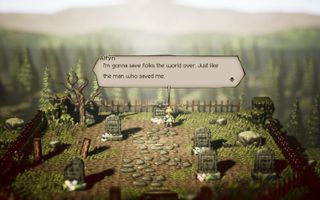 Octopath Traveler (July 13)
Square Enix and Nintendo have been collaborating ever since the very first Final Fantasy game, so it's only natural that the Japanese RPG giant has something special in mind for the Switch. Octopath Traveler features eight different adventurers, each of whom has a special ability that can help move the adventure along. They take on foes in turn-based battles, where they have to carefully manage attack, defense and unique skills. The game channels some of Square Enix's 16-bit classics, with SNES-style graphics (albeit at decidedly higher resolutions), making Octopath Traveler a retro-inspired adventure with a modern design philosophy.
Credit: Nintendo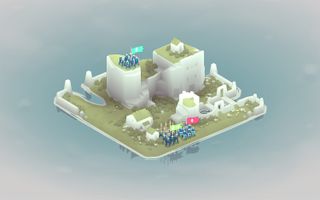 Bad North (Summer)
Do you love the thoughtful tactics that real-time strategy games demand, but hate the unforgiving, lightning-quick pace? Bad North presents a simpler — but not easier — take on the beloved genre. Playing as a group of Celts forced off their native islands by a Viking invasion, you must fend off wave after wave of Nordic invaders with swordsmen, pikemen, archers and other small groups of warriors. You don't get to produce new units during battle, so Bad North is all about positioning. The game slows to a crawl when you issue orders to help you out.
Credit: Raw Fury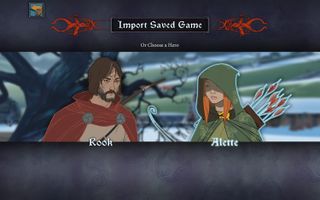 The Banner Saga 3 (Summer)
The Banner Saga is part RPG, part survival sim, and all tribute to classic animation. Playing as two groups of Viking warriors — one making a last stand against the clockwork soldiers of the Dredge, one investigating an eldritch power at the edge of the world — as they fight for humanity's survival, one last time. If you've played the first two games, all of your choices will carry over. This is an especially helpful feature, since the first two Banner Saga games will make their way to the Nintendo Switch as well, giving you dozens of hours of apocalyptic adventures.
Credit: Versus Evil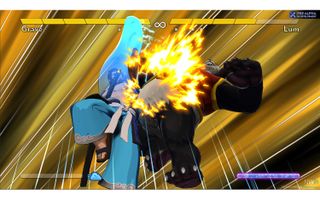 Fantasy Strike (Summer)
Fighting games can be absolutely exhilarating, but acquiring even the slightest bit of skill with them often takes hours and hours of memorizing button combinations and training against tiresome AI opponents. Fantasy Strike wants players of all skill levels to be able to compete from the second they pick up a controller.
The colorful roster of characters has no tedious combos to learn, no fancy button trickery to master and no exaggerated health bars to make a match drag on for minutes. Fantasy Strike is all about fast, colorful matchups that offer both complexity for veterans and simplicity for newcomers.
Credit: Sirlin Games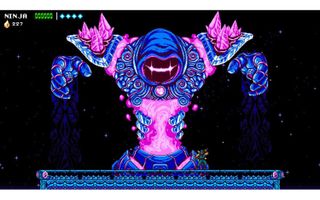 The Messenger (Summer)
At first glance, The Messenger looks like a Ninja Gaiden fan game. You take control of a side-scrolling 8-bit ninja, with a variety of weapons and special abilities, who must retrieve a scroll from a dangerous mountaintop. Later on, however, the game morphs into a 16-bit Metroidvania-style game, where exploration and finding new equipment is just as important as doing battle with the game's difficult foes. The developers haven't revealed too many of The Messenger's secrets yet, which is fine; players will probably want to plumb this one's depths on their own.
Credit: Sabotage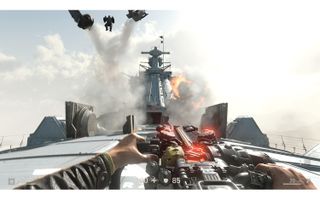 Wolfenstein II: The New Colossus (2018)
The year is 1961, and Nazis have taken over the United States. This doesn't sit well with action hero B.J. Blazkowicz, who has a personal ax to grind with them, in addition to wanting to liberate his home turf. Over the course of his Nazi-killing mission, B.J. will take down Nazis through stealth, through open combat, with hatchets, with machine guns and even with two machine guns at once. There's also a surprisingly touching story that drives the action along, but if all you get out of Wolfenstein II: The New Colossus on Switch is a portable Nazi-killing simulation, that's fine by us.
Credit: Bethesda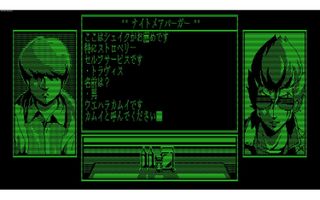 Travis Strikes Again: No More Heroes (2018)
No More Heroes was one of the stranger series on the Wii, following an otaku named Travis Touchdown. Travis went around killing psychopaths with a lightsaber, simply because they had bounties on their heads, and he needed more money to buy video games. (We've all been there, buddy.) In Travis Strikes Again: No More Heroes, the titular protagonist's love of video games has come back to bite him, as he's been sucked into one, and its inhabitants are out to kill him. Travis Strikes Again features top-down action gameplay, optional co-op and plenty of upgrades to keep you coming back for more.
Credit: Grasshopper Manufacture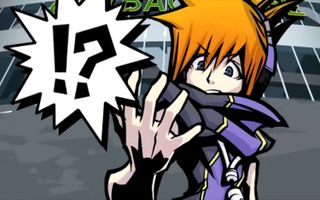 The World Ends With You: Final Remix (2018)
Don't listen to whatever lies Final Fantasy and Kingdom Hearts fans are peddling — The World Ends With You is the best game Square Enix has ever put out. The action/RPG title follows Neku Sakuraba: a recently deceased Japanese high school student, who has a chance to win his life back by participating in a bizarre contest known as the Reaper Game. With a memorable cast of quirky party members and a hip-hop soundtrack that will get lodged in your head for the next few years, The World Ends With You: Final Remix will hopefully reinvigorate your interest in the title — and Square Enix's.
Credit: Nintendo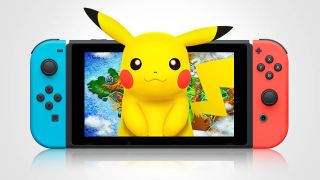 Pokémon Let's Go: Pikachu/Evee (November 16)
Remember how Pokémon Go was a thing on smartphones for a hot second? Nintendo wants to replicate its success, but this time with a more involved game on the Switch. Pokémon Let's Go will come in two versions, naturally: one highlighting the yellow electric rat, Pikachu, and one for fans of the cheerful little fox, Evee. Either way, you'll explore both the real world and a digital version of Pokémon mainstay region Kanto. As you go, you'll collect Pokémon to join your ranks — and, of course, there will be an optional Pokéball controller accessory. Was there ever any doubt?Credit: Nintendo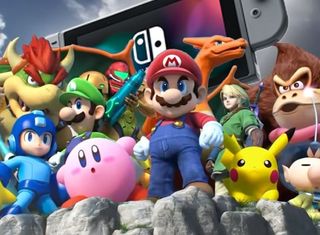 Super Smash Bros. (2018)
Just about every Nintendo system since the N64 has had a version of Super Smash Bros., and the Switch will be no exception. Fans don't know a ton about Super Smash Bros. on Switch just yet. Will it be a re-release of the acclaimed Wii U version, or a whole new experience? Which characters will leave the roster, and which will join? Will it become a darling of the tournament scene, or simply a mainstay in college dorm rooms everywhere? Nintendo will surely release more information as the year goes on, but in the meantime, fans are free to use their imaginations.Credit: Nintendo