Apple unceremoniously killed off AirPower, an advanced wireless charging mat, after it reportedly ran into overheating and other design issues. After first announcing it in September 2017, two years later apple said it was unable to produce a final version that met its standards.
There had been hints in the last 20 months, thanks to patents and information from reliable leakers, suggesting that a new wireless charging mat will be coming from Apple in the near future. Even then, it's been quiet for most of 2021. Recently, however, Bloomberg's Mark Gurman claimed that AirPower had seemingly been reborn.
Below is everything we know so far about AirPower.
What is Apple AirPower?
AirPower was a wireless charger that Apple had promised would charge the iPhone, AirPods and Apple Watch simultaneously. AirPower was to be a Qi-based charger, so in theory you would have been able to toss an Android-based device on the AirPower, like Samsung's Galaxy Z Fold 3.
Apple announced AirPower in September of 2017. At the time, the company said that AirPower would launch in 2018, but the product was delayed before it was canceled on March 29, 2019.
Apple AirPower potential release date
News on the Apple AirPower release date has been dormant the past year. Even in the report by Gurman, linked above, it says little regarding when Apple might show off its next generation wireless charging tech.
But in a Bloomberg report back in June, it stated that AirPower is "likely several years away."
Given the complexity of the new tech, that would not surprise us. So, do not be alarmed if AirPower doesn't reappear with the iPhone 14 in 2022. It may land a generation or two after that.
Apple AirPower features
One of the big questions surrounding Apple's AirPower was just how much power it would have been able to dole out. Although Apple's phones, including the recent iPhone 13, are limited to 7.5W charging, Qi chargers can deliver significantly more power. Therefore, Apple might have been looking for 15W or 18W charging in the AirPower and updates iOS to allow the iPhones to charge at those higher rates. That would have helped Apple compete more effectively with other chargers, had AirPower ever shipped.
The AirPower charging mat was going to have a cord on one end that can be plugged into the wall. Given that most of Apple's product portfolio, minus the iPhone line, have switched to USB-C, likely this potential device would stick with that universal standard as well. Actually, new rumors suggest that the iPhone 14 may kill lightning in favor of USB-C.
Once everything was set up, you would have only needed to place your Apple devices on the pad. The AirPower was supposed to intelligently identify what you were trying to charge and provide it with the right amount of power. Your iPhone screen would have also told you how much power is in each of the devices you have atop the AirPower mat.
According to Bloomberg's Mark Gurman, Apple has apparently made more lofty advancements. Per his sources, Apple may be looking into true wireless charging similar to what Xiaomi has shown off. In Xiaomi's demonstration, it was able to charge a user's phone truly wirelessly, separate from a charge mat or other system.
True over-the-air charging would be incredibly ambitious for Apple, especially considering the company has yet to implement reverse wireless charging, a feature in the Samsung Galaxy S21, which allows the phone to wirelessly charge the Galaxy Buds 2 through their phone. Although, according to Gurman, Apple is working on this as well, with potentially future Apple devices all wirelessly charging off one another.
"Imagine an iPad charging an ‌iPhone‌ and then that ‌iPhone‌ charging AirPods or an Apple Watch," Gurman writes in his PowerOn newsletter.
There's a slew of accessories on the market that all aim at help Apple users charge their devices wirelessly. Since the introduction of the iPhone 12, Apple has brought back MagSafe charging. These charging pucks can snap on to an iPhone 12 or 13 to deliver a charge. The magnetic ring behind the latest iPhones can be used with other accessories, like credit card clips or battery banks. There's also the MagSafe Duo, a $129 wireless charger that can charge an iPhone and Apple Watch simultaneously.
Why was Apple AirPower cancelled?
Apple senior vice president of hardware engineering Dan Riccio said in a statement announcing the end of AirPower that the product failed to meet Apple's standards.
"After much effort, we've concluded AirPower will not achieve our high standards and we have cancelled the project," Riccio said. "We apologize to those customers who were looking forward to this launch. We continue to believe that the future is wireless and are committed to push the wireless experience forward."
AirPower's cancellation is a bit of surprise even after the year-and-a-half wait for the product to arrive. Supposedly official Apple press images surfaced as recent as a week before Apple's decision to pull the plug featured AirPower.
Apple Airpower alternatives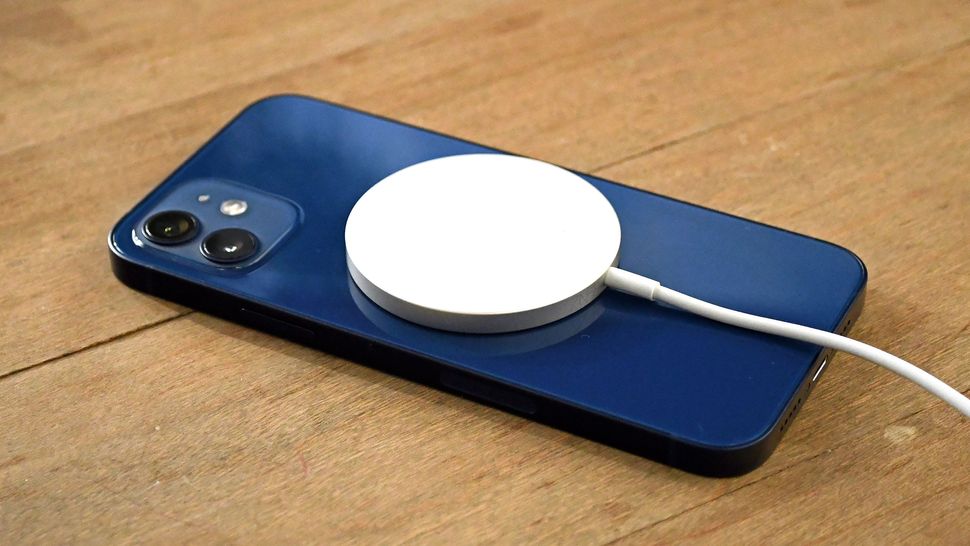 We have a handy guide that lists all of the best wireless chargers for iPhone. There's also this 4-in-1 MagSafe charger that can be used to charge your iPhone, AirPods and Apple Watch at the same time.
Belkin also recently announced a nifty 3-in-1 wireless charger for Apple devices, one that can top off an iPhone, AirPods and an Apple Watch simultaneously. This charger supports the Apple Watch 7's fast wireless charging too.