The Last of Us on HBO is not just an early frontrunner for the best new TV show of 2023, it's also a landmark achievement in adapting a video game to a new medium. For decades popular games have struggled to transition to the television screen, but The Last of Us has made the seismic leap with remarkable grace.
I've been fortunate enough to get an early look at the first four episodes of The Last of Us and echo its nearly universally positive reviews (including our glowing The Last of Us review). Executive producers Craig Mazin and Neil Druckmann have managed to make a TV show that feels essential for players of the original game, but it also functions as the perfect way for a non-gamer to experience the emotionally-devastating story of Joel and Ellie. That's an achievement that deserves great plaudits — and probably a couple of Golden Globes awards this time next year.
With a stellar Rotten Tomatoes score of 98%, the Last of Us is much more than just a TV show that stands shoulder to shoulder with HBO's other prestige projects such as House of the Dragon and Succession. It's the blueprint for how to adapt a video game for television. After countless beloved properties have been butchered in the name of finding a new audience, it's almost indescribably refreshing to see The Last of Us treated with the respect it deserves.
A quick note, before I gush about why you absolutely must watch The Last of Us on HBO, this article is free of spoilers. I will speak generally about some aspects of the show, but everything discussed here has already been announced via official marketing materials.
A tale worth retelling
Based on its first four episodes, as well as comments from a few pals who have seen the whole series, The Last of Us TV show is a remarkably faithful adaptation of its source material. That's perhaps not surprising when the game's co-director, Druckmann, is so heavily involved, but it's still noteworthy in a TV landscape that recently gave us Netflix's take on Resident Evil.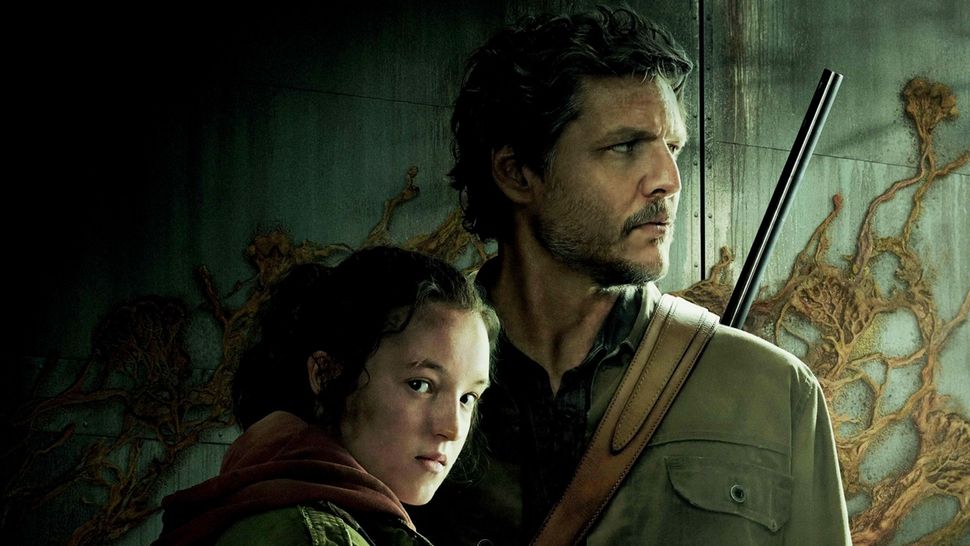 While Netflix's spin on the iconic survival-horror franchise treated the game's cannon as something to be disregarded, good only for a couple of winking Easter eggs, The Last of Us will feel very familiar if you've played the original game. And, on a somewhat related note, if you haven't ever experienced the game, last year's PS5 remake, The Last of Us Part I, is the perfect excuse to correct that.
Sticking close to the source material was a very wise decision. After all, The Last of Us' reputation for boasting one of the best stories in gaming is well-earned. I've replayed the game half a dozen times and each time I find myself getting swept up in both its dramatic intensity and its grand emotional payoff. And those moments in the game that had tears forming in the corner of my eyes, had the same impact when brought into the realm of live-action television.
Of course, a huge part of the show's success is the note-perfect casting of Pedro Pascal as gruff-survivor Joel and Bella Ramsey as precocious teenager Ellie. The central duo bounces off each other with wonderful chemistry.
I will admit I wasn't fully sold on Ramsey's casting when it was announced. However, after just the first episode I was already eating my words. Even more impressively, based on what I've seen so far, Ramsey further grows into the role more and more with each passing episode.
Going beyond the game
This isn't to say that The Last of Us is a shot-for-shot remake of the video game, there are still changes here. In fact, episode three turns a small story from the game into a whole episode, and turning it in completely different direction from the original game. I expect this decision will be controversial for absolute purists, but the episode is already been heralded by many critics as the best of the entire first season — and I cannot argue.
While there are differences between the game and the show, it's clear that Mazin and Druckmann have been very considerate when making alterations. For example, the timeline is shifted back a decade with events starting off in 2003 rather than 2013, but this change was made to make the show feel more grounded. The story later skips two decades into the future, bringing the bulk of the show into 2023 rather than 2034. This is a small change but clearly a well-considered one, and crucially not one that feels disrespect to the source material.
The TV show also fleshes out characters who only briefly appeared in the video game, or creates new characters to fill in some blanks. In a video game, the nameless grunts you fight don't really need a backstory. But in a TV show, they absolutely do, and The Last of Us wisely opts to make what were merely groups of merciless bandits in the video game three-dimensional characters instead. That's certainly a change I can get behind.
The events prior to the cordyceps infection breaking out are also expanded upon, especially in the first episode. We get to spend additional time with a key character, and see more of Joel's home life before society goes to hell. This expansion of the story serves only to make The Last of Us' emotionally-affecting moment hit all the more impactfully.
These extra moments and new characters serve to make the video game better in many ways. We're no longer left wondering about certain aspects that are glossed over in the name of keeping the player engaged with combat encounters. The motivation of characters both big and small are particularly fleshed out in this adaptation.
When I get around to my next playthrough of The Last of Us — which will be very soon — it's likely that my experience will be enhanced due to having watched the TV adaptation. The game's world actually feels more rich and full due to the fresh material added to the show. That's not something you can say about many other video game shows or movies.
The Last of Us is essential viewing
In terms of successful video game adaptation, for me, it's only Cyberpunk: Edgerunners that comes close. However, The Last of Us just edges it due to its stronger emotional pull. I've also heard good things about Arcane but I can't speak to its quality as an adaptation as I'm not a League of Legends player.
Of course, there's no denying that the list of video games that have been successfully adapted into a TV show is pretty small. The competition to be ranked top is hardly fierce. But The Last of Us serves as the blueprint that future attempts must follow.
HBO's The Last of Us combines everything that is good about the original video game with the network's trademark prestige production values. That's a combination that is practically unbeatable, and I cannot wait to see how the show progresses through the rest of its nine-episode run.
Next: Read about what you need to know before you watch The Last of Us.