The Last of Us is the big new HBO series that will be appointment TV on Sunday nights for many, and not just gamers. A front runner for best show of 2023, the series stars Pedro Pascal as Joel, a survivor of the cordyceps fungal pandemic that's ravaged the world.
Joel's been given an important mission: to bring a child named Ellie (Bella Ramsey) across the country, and while survival is important — it's far from guaranteed. The show's success, though, is practically assured. Right now, I'd bank on it being more than just one of the best HBO Max shows, but being one of the biggest TV shows of 2023. And it's just what HBO Max needs to continue to be the best streaming service.
Based on the first edition of a series of beloved games of the same name, The Last of Us arrives with a ton of hype and expectation. That said, this isn't an entirely simple situation.
Having seen the first four episodes for my The Last of Us review, I thought I'd break all the important details down in a spoiler-free manner, giving you everything you should know before you watch The Last of Us online, without anything you should not.
The Last of Us is about grief, zombie-like infecteds and tribalism
The Last of Us centers on Joel, a man with a past that will likely haunt him forever. We see that past early on in the series, and it's an emotionally affecting set of moments. His life is first ruined by how mankind reacts to a fungal pandemic that quickly unravels society.
Once The Last of Us flash-forwards to 2023 (hey, that year sounds familiar), we see that the world is littered with dangers. Those threats are not limited to the various kinds of zombie-esque infected people who attack without warning.
The Last of Us, similar to other zombie properties such as The Walking Dead, focuses on the inter-human troubles that have resulted in the chaos that followed. There are three factions to be aware of. FEDRA are the feds, the Fireflies are a resistance movement and then there's an unnamed group based out of Kansas city that runs on ruthless tactics.
Joel isn't exactly a part of any of these groups, and The Last of Us explores what it's like to live in the gray area during tough times.
You shouldn't play The Last of Us game first
Gamers who played The Last of Us Part I have been excited for the series adaptation for a while, but don't let that make you think you should play it immediately. To be honest, I believe The Last of Us show will be better if you go in without that experience, which is why I'm writing this explainer in a spoiler-free manner.
Sometimes, people want to read the book a movie or show is based on before they watch the series. And with The Last of Us, I am going to be frank: the game takes too long to finish for you to start now before you watch the series.
Also, the ending of the game — which is something they will definitely not change, from what I'm hearing from sources familiar with the series — is the kind of thing that you'll want to experience sans spoilers.
The Last of Us' cast is superb
As noted above, Pedro Pascal leads up The Last of Us' cast as Joel, a man who is primarily trying to find his brother Tommy (Gabriel Luna), a former soldier who's missing in the pandemic-ravaged wasteland. Pascal delivers in this role, perfectly assuming the voice (though not the beard) of the character originally voiced by Troy Baker in the game. Pascal, finally without his Mandalorian helmet on, is able to deliver a whole lot of emotion in his expressions.
Bella Ramsey plays Ellie, a 14-year-old orphan whose life and maturity has forever been warped by growing up in this post-apocalyptic version of our reality. Constantly veering into anger, Ellie is processing a lot. She's the important cargo that Joel has to transport, though, because of how she may be important to saving humanity.
Anna Torv (Fringe) is unrecognizable as Tess, a survivor who is in a relationship with Joel. She brings a grizzled humor and honesty to the series. Then, you've got Nick Offerman (Parks and Recreation) and Murray Bartlett (The White Lotus) as survivalists living in isolation, and for as much as I want to praise their work, their story should go unspoiled.
Joining them are Melanie Lynskey (Yellowjackets) and Storm Reid (Euphoria), whose resumes suggest they'll be perfect additions to the series.
The Last of Us is different from the game
I'm a nerd, so I say the following out of kindness and respect. To all my fellow nerds who loved The Last of Us game, get ready for something that's different. We, the people who know about lore and backstories, have a bad reputation for thinking adaptations shouldn't differ from the source material.
The Last of Us the show doesn't take place in the same year, it doesn't use spores to infect humans and it changes a whole character arc that was woefully under-written in the game. The changes, often upgrades, come early with a brand-new scene and what I'd call an extended introduction. Both are for the better.
HBO's made a show out of The Last of Us that is better for its wider appeal. The storytelling is stronger, and I thank the show's co-creators Craig Mazin and Neil Druckmann for it.
The Last of Us is a great show — not just a good video game show
The best thing I can say about HBO's The Last of Us is that it's so good I don't even think about it as a "video game show." That category or definition is a red flag that's almost existed to tell audiences to lower their expectations.
Remember films such as Uncharted? That Resident Evil series that got a mixed reception before Netflix canceled it after one season? The Sonic movies that are basically good enough?
I'm positive that audiences unfamiliar with The Last of Us will seen as a great series by those who are completely new to it. The series frames itself in a wider-scale than the series, and feels like a great HBO series.
Non-gamers won't watch The Last of Us and feel like they're missing references or watching some lower form of art. They'll simply be entertained. Especially by the traditional horror elements in episode 1.
The Last of Us comes from the creator of one of the best HBO shows in years
Want proof that The Last of Us is good TV? Well, the last show from The Last of Us (the show)'s co-creator and co-executive producer Craig Mazin is the creator and showrunner of one of the best HBO shows ever: Chernobyl.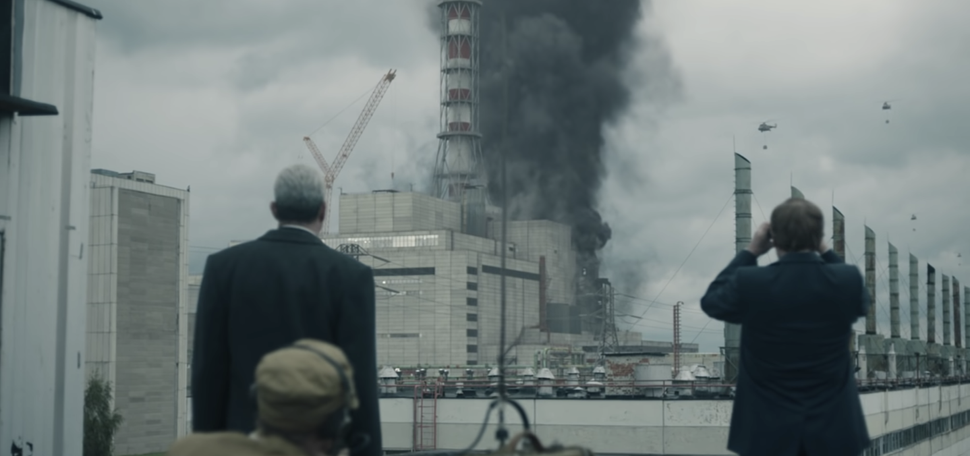 I wrote about Chernobyl as the one show to watch before The Last of Us because it shows how Mazin knows how to tell personal stories of grief during a larger conflict. In that series, we meet the (mostly real) people whose lives were tragically affected by the 1986 disaster at the Chernobyl Nuclear Power Plant.
Chernobyl is a series that may have gone under your radar, but once HBO announced Mazin was co-running The Last of Us, many knew the show was safe based on Chernobyl.
The Last of Us season 1 is just the beginning
Get ready for The Last of Us to be HBO's new big thing. For those unfamiliar with the games, there are currently two titles in the series. And it looks like each season of the show may mirror one game of the series.
Mazin explained how season 1 matches The Last of Us Part 1 when he told Collider "I write to endings. Endings are everything to me. I don't know how to write, if I don't know how it ends. And also, if the show doesn't have an ending, it means nothing ultimately is truly purposeful. All the stakes become empty because, if the network renews you, everything's fine, and I don't know how to do that. I don't mind watching those shows. I like watching those shows. I just can't write them. So, I have the benefit of the first game, which we have encompassed with this season, which has a real beginning and middle and end."
Druckmann added "Yeah, I remember, early on, I asked Craig and HBO, 'How many episodes does this season need to be' And the answer was, 'As many as the story requires, and no more.' And likewise, that would be our approach for future seasons to say, 'Okay, this will be as many seasons as required to reach that ending, and no more.'"
So, with two The Last of Us games out, and a third likely (but not confirmed), we'd expect The Last of Us to be a three-season series.
Next: Also read about how 'The Last of Us' is the best video game adaptation ever.