It's Mobile World Congress time, which means top phone makers are showing off new products and their latest concept designs at MWC 2023. These days, that means the latest advances in devices with foldable or rollable screens, showing us ways to pack in some extra display space.
Lenovo has picked up the baton for this year's show, with a rollable phone that can turn a 5-inch screen into a 6-inch panel at the press of a button. The tech giant has a laptop featuring a rollable display as well.
They're certainly impressive looking devices that aren't expected to reach retail shelves any time soon. And that's part of the problem facing the foldable phone market — Samsung's output aside, we've got more foldable phone concepts than actual foldable phones you can go out and buy.
I should throw up an asterisk there, as a few phone makers like Oppo and Huawei have come out with foldables, though availability has generally been limited to China. At least, some clever devices like the Oppo Find N2 Flip are reaching the U.K., which is a step in the right direction toward giving phone shoppers more foldable options. Honor also included a foldable in its smattering of MWC 2023 announcements, though the Honor Magic Vs comes across as an after-thought compared to the more conventional Honor Magic5 Pro.
Which means, all of that is of small comfort to those of us in the U.S., where we can pick from the Galaxy Z Fold 4, Galaxy Z Flip 4 and... not much else really. On the bright side, Samsung's been doing some very fine work on the foldable front. It would be nice, though, if someone else could join them.
Where are the Fold and Flip rivals?
The first Galaxy Fold arrived in 2019. In the subsequent four years, Samsung has rolled out three successors to the Fold, improving upon that model with each iteration while also releasing a flip phone-style foldable. At the same time, LG — maybe Samsung's closest competitor when it came to dual-screen devices — abandoned the phone market altogether while Motorola has been very picky as to where and when it releases its Razr foldable.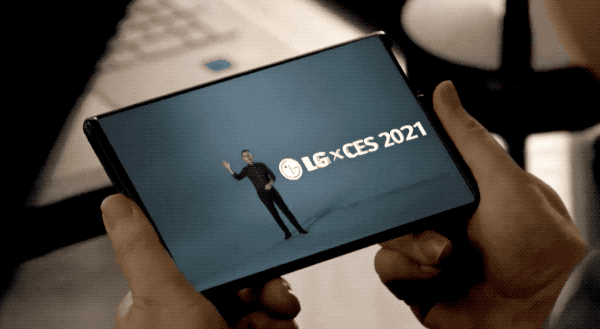 Obviously, it's tough to build a good foldable phone. On top of the usual challenges of assembling a handset, you've got the design issues centering around the hinges that cause the display to fold in two. (Just ask Samsung how challenging it can be to get that part right.) Then you've got to convince a skeptical market that they want to pay the higher prices foldable phones currently command. That's a headache a company with the market share of Samsung can take on, but it's harder when you're struggling to get any of your phones noticed. So yes — taking on Samsung in the foldable market is easier said than done.
Still, you'd think that some sort of challenger would have emerged by now, especially after the price of foldable devices has come down a little bit. You can get a Galaxy Z Flip 4 for under $1,000, with the best phone deals lowering costs even further.
Potential foldable phones in 2023
While this year's MWC may not introduce us to a true competitor to Samsung's foldable devices, you get the feeling we could see at least one sooner rather than later. Motorola remains a perpetual possibility, with the Motorola Razr 2023 reportedly in the works as a follow-up to last year's model that — naturally — never made it to the U.S.
We also hear rumors that OnePlus has a foldable that will be ready to go later this year, with the OnePlus V brand possibly introducing us to both a book-style device that opens up a la the Galaxy Z Fold and a flip phone design that would be a competitor to the Galaxy Z Flip. In that sense, these rumored OnePlus foldables would look a lot like the Oppo Find N devices, since OnePlus and Oppo are owned and operated by the same outfit.
The biggest potential development would be if either Google or Apple were to come out with foldables of their own. Of the two companies, Google seems like the more likely entrant, as rumors suggest that a Pixel Fold could be ready later this year. (Then again, it seems like a foldable Pixel has been right around the corner for so long, we're wondering how massive this particular corner must be.) There's rumors of an iPhone Flip, too, but no one's expecting to see such a device this year — and Apple could wind up putting its effort into a foldable iPad first.
My point is I want someone — anyone — to show off an actual by-God shipping product, and I want to see it as soon as possible. We keep hearing that foldable phones are this close to going mainstream, but that's never going to happen when the devices we keep seeing are nothing but concepts.