From drying your hands to wiping down surfaces, paper towels are essential cleaning items during the coronavirus pandemic. Unfortunately, their versatility has led to paper towel shortages.
So if you're wondering where to buy paper towels, you've come to the right place. We're rounding up all the online stores where you can still buy paper towels and have them delivered to your home. And with Presidents Day sales upon us, it may even be possible to spot a few deals.
As you shop for paper towels, keep in mind that some stores may limit how much you can purchase. Also, if an offer is sold out, check that same offer later or simply try a different deal.
Editors' Note: In order to prevent paper towel shortages, we highly recommend that you buy only what you need for the short term. This will allow retailers to restock and for others to gain access to these products. In the event you need to venture out to a store, make sure to check out our guide on where to buy face masks.
Where to buy paper towels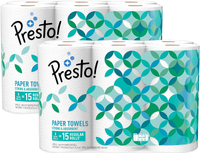 Presto 12-Count Paper Towels: $27 @ Amazon
Amazon's Pesto line of paper towels are back in stock. For a limited time, you can get this 12-count of Presto paper towels for $27. Each roll includes 158 two-ply sheets.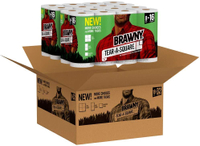 Brawny Tear-A-Square Paper Towels: $28 @ Amazon
Amazon has the Brawny Tear-A-Square 16-count pack on sale for $28. Each roll includes 128 sheets.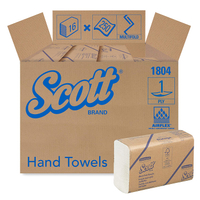 Scott Multifold Paper Towels: $37 @ Amazon
This box includes 16 packs of Scott Multifold Paper Towels. Each pack has 250 trifold paper towels for a total of 4,000 paper towels.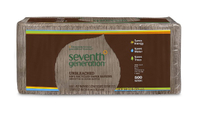 Seventh Generation Napkins: $12 @ Office Depot
This pack of Seventh Generation napkins includes 500 unbleached paper napkins. The recycle 1-ply napkins tend to sell out fast when they're in stock.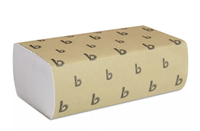 Boardwalk Multifold Paper Towels 16-Pack: $25 @ Target
These 1-ply hand drying towels are usually found in commercial spaces, but they can also be purchased for home use. This bundle includes 16 packs and each pack holds 250 paper towels.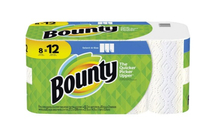 Bounty Select-a-Size 8 Rolls: $15 @ Office Depot
This pack of Bounty Paper Towels includes 8 Select-A-Size rolls. Each roll has 83 sheets per roll. You can purchase online and pickup in-store.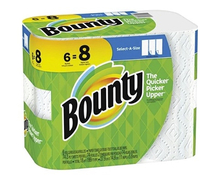 Bounty Select-A-Size 6 Rolls: $11 @ Office Depot
These Bounty paper towels are quilted and feature Bounty's select-a-size design, which lets you use only the amount you need. It includes 6 big rolls.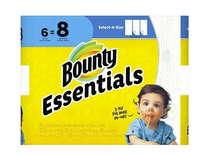 Bounty Essentials 6-Pack: $8 @ Office Depot
Office Depot has stock of the Bounty Essentials 2-Ply Paper Towels. This pack of select-a-size paper towels includes 6 rolls with 83 sheets per roll.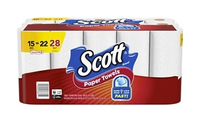 Scott Paper Towel Mega Roll: $27 @ Office Depot
This pack of Scott Select-A-Size Paper Towels includes 15 rolls. Each roll holds 102 sheets.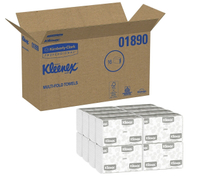 Kleenex Hand Towels Case of 16: $36 @ Office Depot
Tissues aren't the only products Kleenex makes. This box of Kleenex hand towels includes 16 sleeves. Each sleeve holds 150 paper towels.