Wondering where to buy Xbox Series X? Walmart Xbox Series X restock has been happening more often. Currently, Walmart has the Xbox Series S in stock for $299. It's available via shipping only (no pickup).
Typically, Walmart releases inventory in 3 rounds with a 10-minute respite in between each release. So if during the next Xbox Series X restock event you miss out on the first batch of consoles — stick around because Walmart might release more shortly thereafter. In addition, we were able to secure an Xbox Series S about 10 minutes after the event ended.
Walmart Xbox Series X restock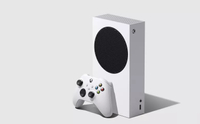 Xbox Series S: $299 at Walmart [in stock!]
The Xbox Series S is a less expensive and less powerful version of the Xbox Series X. The Series S has a GPU with up to 4 teraflops of output, 10GB of RAM, 512 GB SSD storage, and no disc drive. It has a max resolution of 1440p with 120 fps.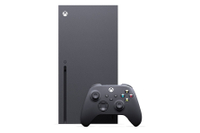 Xbox Series X: $499 at Walmart
The Xbox Series X is Microsoft's new flagship console. It features 12 teraflops of graphics power, 16GB of RAM, 1TB SSD, and Blu-ray drive. It runs games at 4K resolution and 60 frames per second with a max of 8K at 120 fps. The Editor's Choice console represents the pinnacle of Microsoft's gaming efforts.
When is the next Walmart Xbox Series X restock event?
Unfortunately, Walmart isn't consistent when it comes to announcing Xbox Series X restock. For instance, the last time they announced it via the Walmart Twitter account was back on November 18. Likewise Walmart's weekly circular has in the past advertised Xbox Series X restock, but they don't do so regularly. As a result, your best bet is to follow our where to buy Xbox Series X guide for the latest updates on Xbox Series X restock.
That said, once Xbox Series X consoles are available at Walmart you'll have to act lightning fast to secure a console and purchase it. So it's worth creating a Walmart.com account if you don't already have one. Have your address, credit card info, and other details ready to go so if you happen to get an Xbox Series X or Xbox Series S console in your cart, you can rapidly check out and confirm your purchase.
Walmart Xbox Series X restock and shipping deadlines
Walmart recently announced its Christmas 2020 shipping deadlines and there's no longer any hope for getting an Xbox before Christmas. However, you might be able to get a unit (via in-store pickup) before the end of the year.
Where to buy Xbox Series X: Quick links