It seems as if fewer people 'believe' than before when it comes to Ted Lasso season 3. The third, and likely final, season of Apple TV Plus big sports comedy/drama series (which just aired episode 3) is finding itself in an odd moment.
For starters, its Rotten Tomatoes scores show some fluctuation in the wrong directions. Most glaringly, Ted Lasso's audience score dropped for the second season in a row, with 95% for season 1, 84% for season 2 and 75% for season 3. Its critics score may be a strong 92%, but that's also a dip down from last year's 98%.
The more I look around — and the more people I talk to — the more I realize that many aren't enjoying this season as much as my Ted Lasso season 3 review shows I did. Here's why.
1. It's been a slow starter
As much as I love the meta-game of watching show-runners move characters around the proverbial board when it comes to season premieres, I understand that others may not. So, when Ted Lasso season 3 episode 1 didn't have a single game of soccer, those who want to see forward progression in AFC Richmond's time in the Premier League may have felt slighted.
While the first episode gave us interesting moments with Ted (Jason Sudeikis) and the rest of the team — and seeing Nate (Nick Mohammed) under Rupert's (Anthony Head) thumb — only truly gave us one big moment: Roy and Keeley breaking up.
Then, in episode 2, we had one game, and not only it was a draw — it wasn't the most important part of the episode. Ted Lasso season 3 episode 2 was more about new characters fans may not care about — Shandy Fine (Ambreen Razia) is charming, but Zava (Maximilian Osinski) is not going to be everyone's cup of tea — with the courtship of the latter taking up a lot of oxygen.
Sure, it gave Rebecca (Hannah Waddingham) a big monologue and the whole episode was about her history with Rupert, but many could have wanted more. But many people I've talked to speak of the first episode of this long awaited season — which was expected last summer, and was besieged by delays — just found the first two episodes to be lacking.
2. Times have changed
This is one argument I don't really agree with at all, but for the sake of explaining the consistent "huh?" I've seen about this new season, I'll go through it. At The New York Post, entertainment critic Johnny Oleksinski argues that now that we're out of the lockdown years, "Care Bear Ted has overstayed his welcome," and that "Audiences are no longer looking to be coddled."
He elaborates, saying that Ted's "non-stop goodness is flippin' exhausting, and no longer required." And soon harped on hating Ted's response to Nate's mockery, writing "That was the fill-in-the-blank moment of every episode that's meant to make us cry tears of affirmation. However, I didn't weep this time — I winced. This constant sweetness has gone from necessary to nauseating."
Oleksinski argues that "Ted isn't a character anymore so much as a flat embodiment of the askew motivational 'Believe' poster he hangs in the locker room." And he goes onto write that TV has changed since Ted Lasso's arrival — with the darker The Last of Us, Fleishman Is In Trouble and Succession all angling for less positivity.
If I had to counter this take, I'd say that the closer you look at Ted Lasso, and see Ted's ennui in the season three premiere's opening, the less optimistic the show really is. Everyone's anxiety — including that of Rebecca and Roy Kent (Brett Goldstein) is keeping things tense. But, yes, Ted may be too much now for some.
3. The myth doesn't match the man
Then there's the cognitive dissonance with Ted Lasso the character vs Jason Sudeikis the person. While we're all adult enough to know what acting is, Sudeikis' public presence has been a charm offensive for as long as I can remember.
But, then, the details of his split with Olivia Wilde were made public, and as Vox's Constance Grady points out, it "changed the way watching Ted Lasso feels." Specifically, the fact that the man who plays lovable Ted Lasso was the one who sent child custody papers to Wilde — that were given to her on stage at CinemaCon 2022 — is a detail that is hard to forget.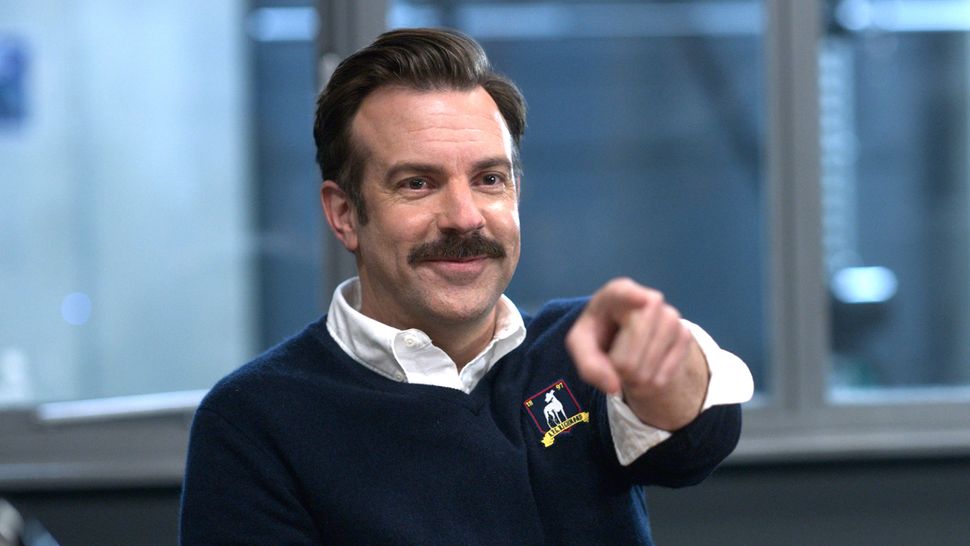 Of course, Ted Lasso's revealed its protagonist is more than his sunny disposition, as I've said above. And while I can see Ted as a character — this isn't pro wrestling, I don't believe it's real — the fact that Ted's still going through a divorce will only remind some audiences of the real-life split we know about.
Outlook: Did the Ted Lasso wait hurt?
All of the above show that Ted Lasso's season 3 delays may have hurt it in the near run. Of course, as the third season continues, and the drama of Richmond's quest for success will likely ramp up in the near future.
Let us know in the comments below if you disagree with the general consensus that this season is a downgrade. Because I certainly believe this year is better than last — and I still think it's one of the best Apple TV Plus shows.
New from Tom's Guide