Who knew daytime TV could be so chaotic? The Morning Show season 3 on Apple TV Plus is back with a vengeance. The drama, which explores the competitive world of morning news returns, inviting Jennifer Aniston, Reese Witherspoon, Billy Crudup, and a few new faces into our homes each week.
The Morning Show season 3 streaming details
Two episodes of The Morning Show season 3 are streaming now on Apple TV Plus.
The Morning Show takes viewers behind the curtain of a popular morning news program like Good Morning America. Season 3 picks up the pieces after the events of season 2, which found Alex Levy (Aniston) and Bradley Jackson (Witherspoon) dealing with the ongoing COVID-19 pandemic smack dab in the middle of New York City. Alex tests positive and then hosts a live special about recovering from coronavirus in an effort to rehabilitate her character on the UBA+ streaming platform.
Bradley has her own encounter with the illness to reunite with her brother — sans masks or any kind of protective gear, right in the middle of an emergency room. But one of the biggest bombshells was UBA chief Cory Ellison (Crudup) finally announcing his feelings for Bradley, who seemingly doesn't return his affections as she's already in a relationship. But does she secretly harbor feelings for Cory, too?
The Morning Show season 3 will add some new cast members, with Jon Hamm settling into the role of Paul Marks, a corporate mogul who "sets his sights on UBA" and Nicole Beharie as Christina Hunter, a new anchor joining the team.
Here's everything you need to know to watch The Morning Show season 3 on Apple TV Plus.
When does The Morning Show season 3 come out?
The Morning Show season 3 is streamig now on Apple TV Plus.
Two episodes premiered Wednesday, Sept. 13 at 12:01 a.m. ET.
The other eight episodes will air on a weekly cadence on Wednesdays with one episode a week until the finale on Nov. 8.
How to watch The Morning season 3 possibly for free
To watch The Morning Show season 3, you'll have to sign up for Apple TV Plus. If you're a new subscriber, you may be able to take advantage of the Apple TV Plus 7-day free trial, That'll get you through the first two episodes of the new season at the very least.
If you're not eligible for that, check out our handy guide on ways to get Apple TV Plus for free.
When your free trial ends, you'll pay $6.99 monthly for full access. Apple TV Plus is home to original shows like Severance, Physical, and Shrinking.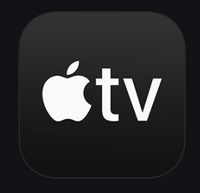 After the Apple TV Plus 7-day free trial, it costs $6.99 per month. Apple TV Plus features fantastic original programming including The Afterparty, Shrinking and Severance.
How to watch The Morning Show season 3 from anywhere
If you're stuck abroad in one of the few countries where Apple TV Plus is not available, you will likely run into geo-fenced restrictions on the platforms and services you can use. But with the help of a virtual private network (VPN), you can watch The Morning Show season 3 and all the other shows you want on the services you already pay for no matter where you are.
Based on our testing, the best VPN is ExpressVPN, which is easy to use and delivers fast internet speeds, making it simple to set up for streaming in no time at all. It also works on practically any device, starting with iOS and Android and including streaming devices such as the Amazon Fire TV Stick and Apple TV.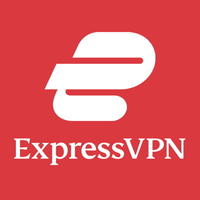 Our favorite VPN service, ExpressVPN, is a top choice for those looking to watch their favorite shows and movies. It's got a solid mix of safety, speed and ease-of-use. Plus, you get an extra 3 months free if you sign up for a year. If you've never used a VPN before and are curious and not sure, there's a 30-day money-back guarantee if you just want to give it a try.
The Morning Show season 3 trailer
The Morning Show season 3 trailer reveals the new episodes' setting in a post-pandemic world. Everyone, including the anchors as well as the executives directing the programming, find themselves jockeying for position.
Chaos ensues when the network is hit by a cyberattack and goes dark abruptly while on air. Meanwhile, Alex wants a piece of control over the network for herself -- though she's unsure if she can trust Bradley to back her up when push comes to shove.
The Morning Show season 3 cast
The core cast of The Morning Show season 3 will be reprising their roles this time around, with a few notable exceptions. For instance, Steve Carell won't be back as Mitch Kessler, given what went down in season 2.
But there are a couple of new faces in season 3, with Mad Men's Jon Hamm and Nicole Beharie joining the crew as corporate titan Paul Marks and new anchor Christina Hunter, respectively.
Here's who you can expect to see when the show returns.
Jennifer Aniston as Alex Levy, co-host of UBA's TMS
Reese Witherspoon as Bradley Jackson, co-host of UBA's TMS
Billy Crudup as Cory Ellison, CEO of UBA
Jon Hamm as Paul Marks, a tech mogul
Nicole Beharie as Christina Hunter, a news anchor who joins UBA
Mark Duplass as Charlie Black (Chip) , executive producer of TMS
Julianna Margulies as Laura Peterson, a news anchor at UBA
Greta Lee as Stella Bak, UBA's president of news
Nestor Carbonel as Yanko Flores, meteorologist
Karen Pittman as Mia Jordan, producer
Desean Terry as Daniel Henderson, co-host of the weekend edition of TMS
Tig Notaro as Amanda Robinson, Paul Marks' chief of staff
Stephen Fry as Leonard Cromwell, UBA board member
Natalie Morales as Kate Danton, Stella's best friend
Clive Standen as Andre Ford, a photojournalist covering the Ukraine war
Alano Miller as Marcus Hunter, a sports agent married to Christina
Lindsay Duncan as Martha Ellison, a political strategist and Cory's mother
More from Tom's Guide