ChatGPT has infused many facets of the tech world since launching as a public research preview in late 2022. It's already been integrated into a ton of Microsoft products, including the new Bing with ChatGPT, and with OpenAI now offering an API, ChatGPT's integration into hundreds of apps is inevitable.
Now, it looks like you can add Slack to the list of ChatGPT-integrated apps. In a press release earlier today, Salesforce, the parent company of Slack, announced that the ChatGPT app for Slack would now be integrated into the popular workplace messaging app. This new ChatGPT app would focus on productivity tasks, such as conversation summaries and writing assistance.
Salesforce is currently restricting access to the ChatGPT app integration to beta testers, who will need to sign up on the ChatGPT app for Slack beta waitlist. You will need to provide your reasoning for using the new chatbot AI, so it seems that Salesforce may be restricting access to certain types of people for now. We have signed up for beta access but have not received it at this time, so we cannot provide firsthand knowledge of how well the integration does — or doesn't — perform.
ChatGPT app for Slack: Features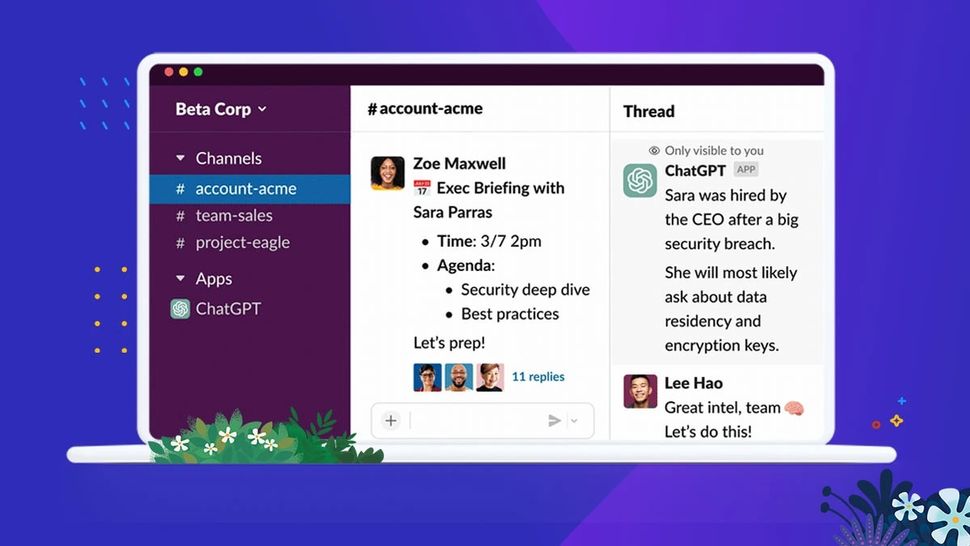 Slack promises an array of features to take some of the work out of your workday and increase productivity. The headline feature is probably writing assistance, which allows users to draft messages "in seconds" using ChatGPT to formulate replies to customers and colleagues alike. Make sure to proofread those replies though, as we've seen chatbot AI make plenty of mistakes over the past few months.
Other features promised include research tools, which allow users to learn about a variety of topics without ever needing to leave Slack, and the ability to instantly generate conversation summaries.
Again, tread carefully with these features, as by their very nature chatbot AI are only as good as the information they have been trained with. We've seen both the new Bing and Google Bard fail to accurately retrieve information in their debut demos.
ChatGPT app for Slack vs Einstein GPT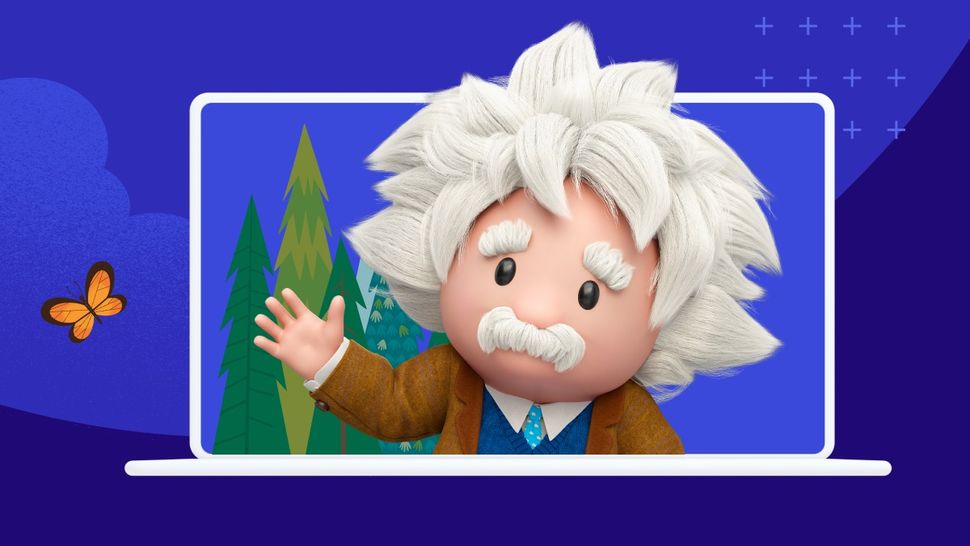 In a separate news release today, Salesforce also announced Einstein GPT. Unlike ChatGPT for Slack, which is focused on productivity tools, Einstein GPT is an AI CRM technology that integrates GPT-based features into a slew of business tools, from sales to customer service to website development. Salesforce says this generative AI "will transform every customer experience."
So for most people, you're more likely to use the Slack ChatGPT app than Einstein GPT, but don't be surprised if the businesses you shop at or interact with — or even work for — start integrating AI-based features into their day-to-day operations. The next customer service email you get could be written by Einstein GPT instead of a person.
More from Tom's Guide