We are just hours away from Samsung Unpacked 2023 but it's never too late for a Samsung Galaxy S23 Ultra leak.
User SamsonUpdate took to Twitter this morning to share a Galaxy S23 Ultra promotional video that appears to be from Samsung and AT&T. It's impossible to say for sure, especially as it seems the original video was first shared to Weibo and then shared again on Twitter by SamsonUpdate, but there's a lot of evidence to suggest this is an official video that was leaked.
Introducing the new Samsung Galaxy S23 Ultra. Official Introduction #GalaxyUnpacked #SamsungUnpacked #GalaxyS23Ultra pic.twitter.com/PRHdQ0qgpYFebruary 1, 2023
First, the font used in this video matches the font Samsung uses in its marketing materials. While not impossible to duplicate, that's a good sign that this is an official advertisement from Samsung. Second, the phone design and specs match a lot of what we expect from the Galaxy S23 Ultra when it's officially announced later today. Had the specs not lined up it would have been easy to discredit the video. But again, nothing out of the ordinary on that front.
Leaked Galaxy S23 Ultra promo: Specs and features
Speaking of specs, the promotional video does lay out quite a few for us. There's a 200MP camera — as we have expected for a while now. The video also touts a 10x optical zoom that rumors have suggested for some time and would match the optical zoom on the Samsung Galaxy S22 Ultra.
There are some interesting upgrades mentioned in the video though. While the claim of having the fastest processor on a Galaxy phone ever isn't a shock given we are expecting "Qualcomm Snapdragon 8 Gen 2 Mobile Platform for Galaxy" to make its debut on the S23 lineup. However, it seems that this will also translate into increased GPU performance over the Galaxy S22 Ultra. There had been whisperings about this graphical performance boost, but it seems Samsung will confirm that this could be the phone for mobile gamers.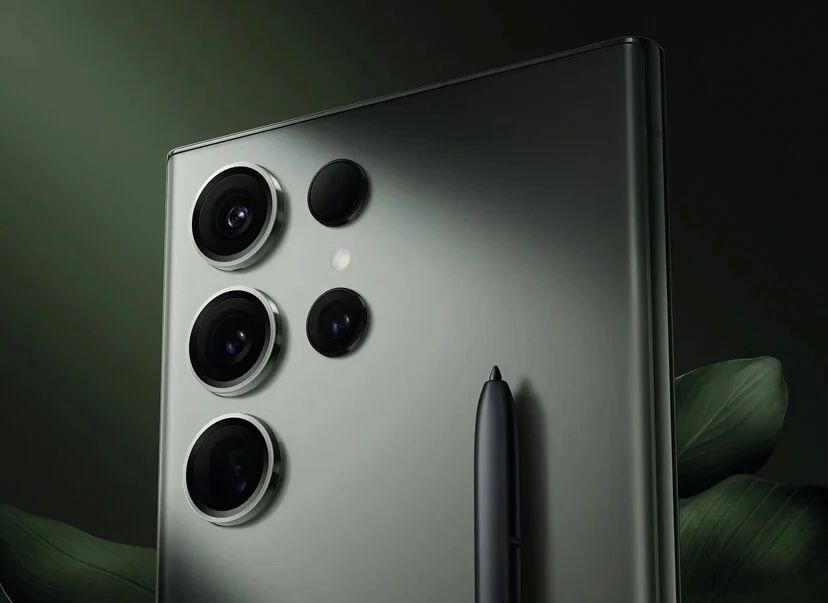 The video also had a couple of eyebrow-raisers. First, it promotes the 12MP selfie camera that we had heard could be a potential downgrade on the Galaxy S23 Ultra, but then also touts its improved low-light quality. This means that what seemed like a downgrade on paper could actually be a boost for the new flagship Samsung phone.
The video also claims the Galaxy S23 Ultra can hit over 24 hours of battery life and has a built-in S Pen with the ability to convert writing into text in more apps than ever — including Gmail. This battery life could be what gives users the ability to "record up to 13 hours of video in 8K resolution," which is pretty astonishing.
However, there is some fine print in this video that we could not make out due to video compression. So it's important to take these claims with a grain of salt until Samsung elaborates on them. One such claim that could change? The video says that the Galaxy 23 Ultra comes with up to 512GB of storage. However, we've seen leaked specs from Samsung's own website that claim it can come with up to 1TB of storage. There is clearly fine print at the bottom of the video at that part of the clip, so again, take these claims with a dose of skepticism.
Still, if this video is accurate, the Galaxy S23 Ultra is shaping up to be a flagship phone worthy of the name. We'll find out soon enough.