We are days away from seeing the Samsung Galaxy S23 series phones in action. One of the biggest upgrades Samsung is expected to make this year is to give its Galaxy S23 Ultra model a major jump in megapixels. From a 108MP camera sensor that we saw in the Galaxy S22 Ultra, the S23 Ultra is all but confirmed to sport a 200MP camera.
Now a teaser video straight from Samsung shows us the camera smarts of the 200MP camera that we could see on the new Ultra model.
Not much is left to imagination on what to expect from the S23 series. There is a whole host of detailed specs that have leaked on the phones and even early retail units were recently revealed, showing the apparent S23 Ultra in a hands-on video and one demoing the 100X zoom on the phone.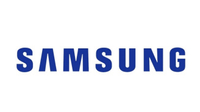 Galaxy S23 preorder: up to $100 credit @ Samsung
Up to $100 credit! Samsung is one of the best sites for Galaxy S23 preorders. Reserve your Galaxy S23 preorder via Samsung and you'll get up to a $100 Samsung credit. You'll get a $50 credit when you reserve one device or a $100 credit if you reserve two devices. (It's likely Samsung will also announce a new Galaxy Book). This is a no commitment pre-order. All you need to do is provide your name and e-mail address to reserve. Once you pre-order, you'll receive your credit.
Samsung recently announced a new camera sensor — the ISOCELL HP2 that is capable of producing 200MP, 50MP and 12.5MP images via pixel-binning (combining pixels' data together into larger virtual pixels). It could very well be this camera sensor that we see in the S23 Ultra.
The company had two other 200MP sensors released earlier — the ISOCELL HP1 and HP3. But it is the new HP2 that Samsung confirms is now being mass-produced for "tomorrow's premium smartphones." That sounds like the Galaxy S23 Ultra and previous rumors have also stated that it will be the HP2 sensor that we will likely see on the upcoming premium flagship.
After a press release on the capabilities of the new sensor, Samsung recently released a teaser video that shows the camera in action.
This is probably the first official look at the 200MP camera on Samsung's top-tier phone. The video shows the level of detail in a 200MP shot and highlights some of the features of the HP2 camera sensor.
The ISOCELL HP2 is a 1/1.3-inch sensor which is a little larger than the 108MP one on the S22 Ultra. It has a Dual Vertical Transfer Gate which should improve the color of shots taken in bright environments and it has a new and faster auto-focus system that will work better in low-light shots called Super QPD. Apparently all 200 million pixels are used in the focusing process. The sensor will also allow more detail to be visible in shadows of images and videos.
The video also shows that the camera will have a reduced shutter lag in taking 200MP photos, which means we should be able to capture high megapixel shots quickly.
In terms of video recording, the camera sensor will be able to record 8K video at 30fps with a wide field of view (using the 50MP mode for minimal cropping) or HDR 4K video at up to 60fps. This is again something we have heard of in leaks before which could mean that this is in fact the sensor we will see on the S23 Ultra. Samsung also says that the sensor will be capable of smoother action shots.
These are of course not camera test shots and so we will have to see how the camera on the S23 Ultra performs once we have the phone in our hands and if it is indeed one of the best camera phones.
The Samsung teaser video ends with saying "More Pixels. Epic details" but we hope the company also focuses on camera features in the S23 Ultra beyond the high megapixel count in its camera.
Other than the 200MP lens, the phone is expected to feature a 12MP ultrawide camera and a pair of 10MP telephoto lenses — one capable of a 3x optical zoom and the other supporting a 10x zoom. There could also be upgrades to the selfie camera even though it could have reduced megapixels.
The Galaxy S23 Ultra could also sport a custom Snapdragon 8 Gen 2 chip, along with a 5,000 mAh battery and storage going up to 1TB.
Stay tuned to our coverage through our Galaxy S23 and Galaxy S23 Ultra hubs where we will bring you all the latest news and leaks. Beyond the Galaxy S23 Ultra, here's what else we could expect to see at the Galaxy Unpacked event this year.