Meta Quest Pro launch recap — Meta Quest Pro, the Metaverse and more
The Meta Quest Pro wants to take VR collaboration to the next level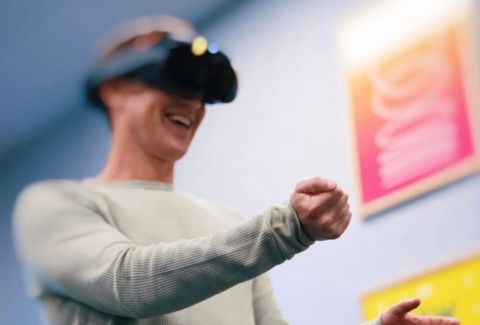 (Image: © Mark Zuckerberg/Instagram)
The Meta Quest Pro was officially unveiled during this year's Meta Connect event. As detailed in our Meta Quest Pro hands-on preview, Meta's latest VR headset promises to deliver a more immersive VR experience that also allows users to collaborate in a more authentic manner.
It's important to understand that the Meta Quest Pro is not the successor to the Meta Quest 2. While it borrows many elements from its older sibling, this device is aimed at an entirely different user base. If you're a designer, engineer, scientist or frequently collaborate with colleagues online, the Meta Quest Pro could help you in your professional endeavors. Though priced quite high at $1,499, it has the makings of being one of the best VR headsets.
The biggest headline is that the Meta Quest Pro is a shift into mixed reality, which blends the full immersion of virtual reality with the more additive experience of augmented reality pioneered by devices such as Google Glass. The Quest Pro achieves this through "Full Color Mixed Reality," which uses outward-facing cameras to recreate your surrounding environment with the Quest Pro display.
"Imagine working at your virtual desk with multiple screens, while seeing your real desk so clearly that you can pick up a pen and write notes without taking your headset off," Zuckerberg said. "Or you're doing a workout with a virtual instructor in your living room."
Such capabilities would suggest it will be positioned to compete with the rumored Apple mixed reality headset, Apple Glasses, as well as Google's rumored Google AR headset.
While the Quest Pro isn't exactly for the average consumer, it shows Meta's desire to make VR viable in fields beyond gaming. This makes sense given how hard the company is pushing the Metaverse. If you want to sell businesses and professionals on the idea of working in VR then you'd better be sure to provide a headset that can make working in a virtual environment more intuitive and appealing. The Quest Pro seems to deliver on that promise.
Meta Quest Pro news
The Meta Quest Pro has officially been announced. The company's latest VR headset is aimed at professionals who want to be more productive. In addition, Meta Quest Pro allows virtual collaborations to feel more authentic.
Refresh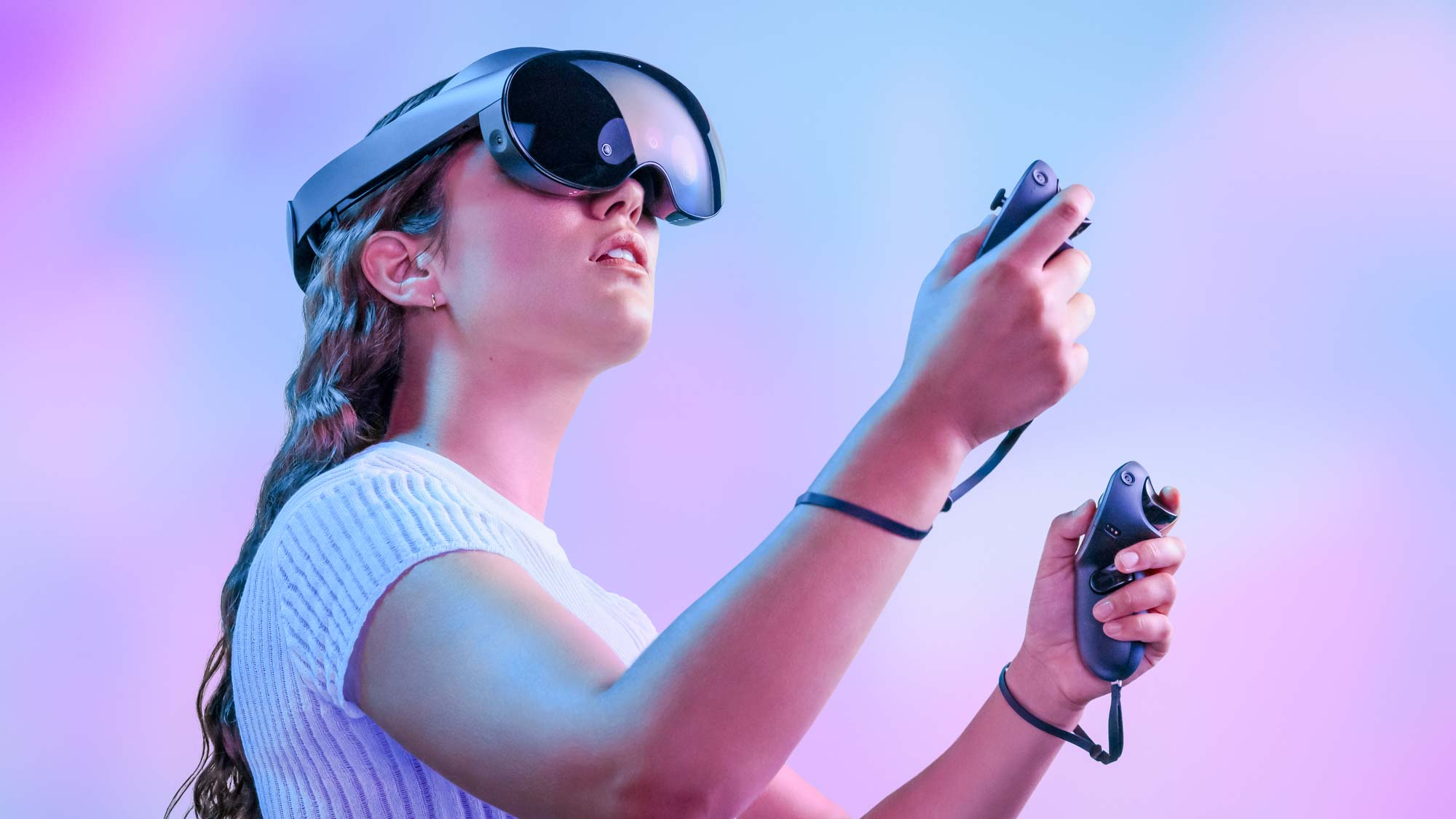 Following Meta Connect, our news writer Malcolm McMillan had a chance to chew over some of his thoughts about the Meta Quest Pro.
Our intrepid writer reckons the Meta Quest Pro is basically an Xbox for your face, but he's not convinced by that idea or the headset as a whole. The problem: battery life.
"I am hopeful about what the future holds for the Meta Quest and Xbox partnership. Xbox games with Meta Quest Pro controller support would be awesome. So would Microsoft developing virtual reality-native games for the Quest ecosystem, which is less likely but not impossible," writes McMillan. "But for now, the headsets need to be able to crack the three-hour mark for battery life so they can justify being a primary gaming device."
That's a wrap! We hope you found this liveblog informative. Be sure to check out the rest of our Meta Quest Pro coverage already on the site. We'll also bring you updates and other features about Meta's latest headset. Stay tuned for more!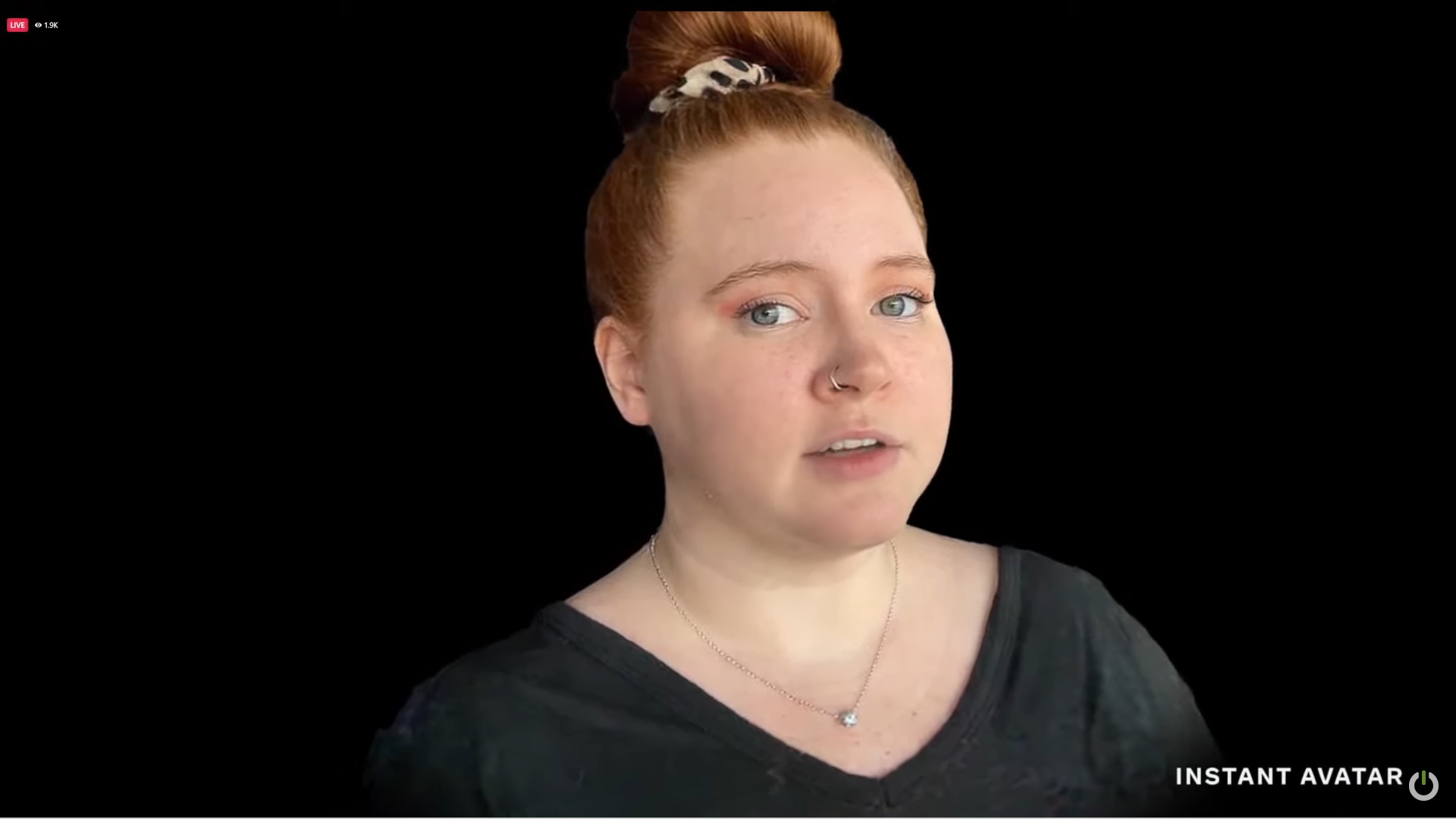 Instant Avatars is a feature the company is currently developing. You'll be able to scan your face with your phone and then upload the data to the headset to get an accurate representation of yourself. This is some uncanny valley stuff! Very cool (and also kind of creepy!).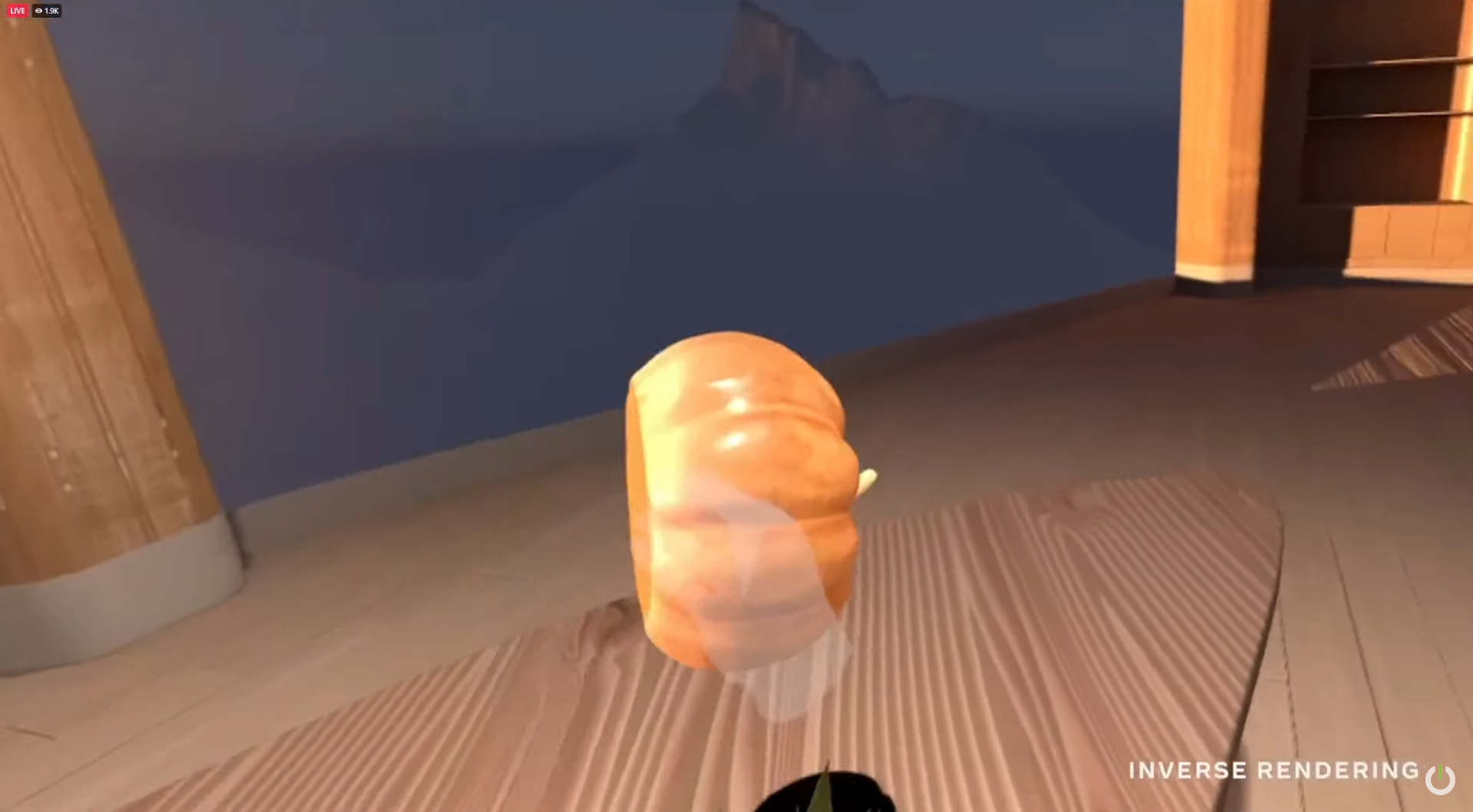 One of the coolest things about Meta Quest Pro is that you can scan real-life objects with (for example) a phone app and then upload the data to the headset. A scanned object will appear in augmented reality which you can then interact with. Not only that, but a room's lighting will be accurately portrayed on a scanned object. This is next level stuff!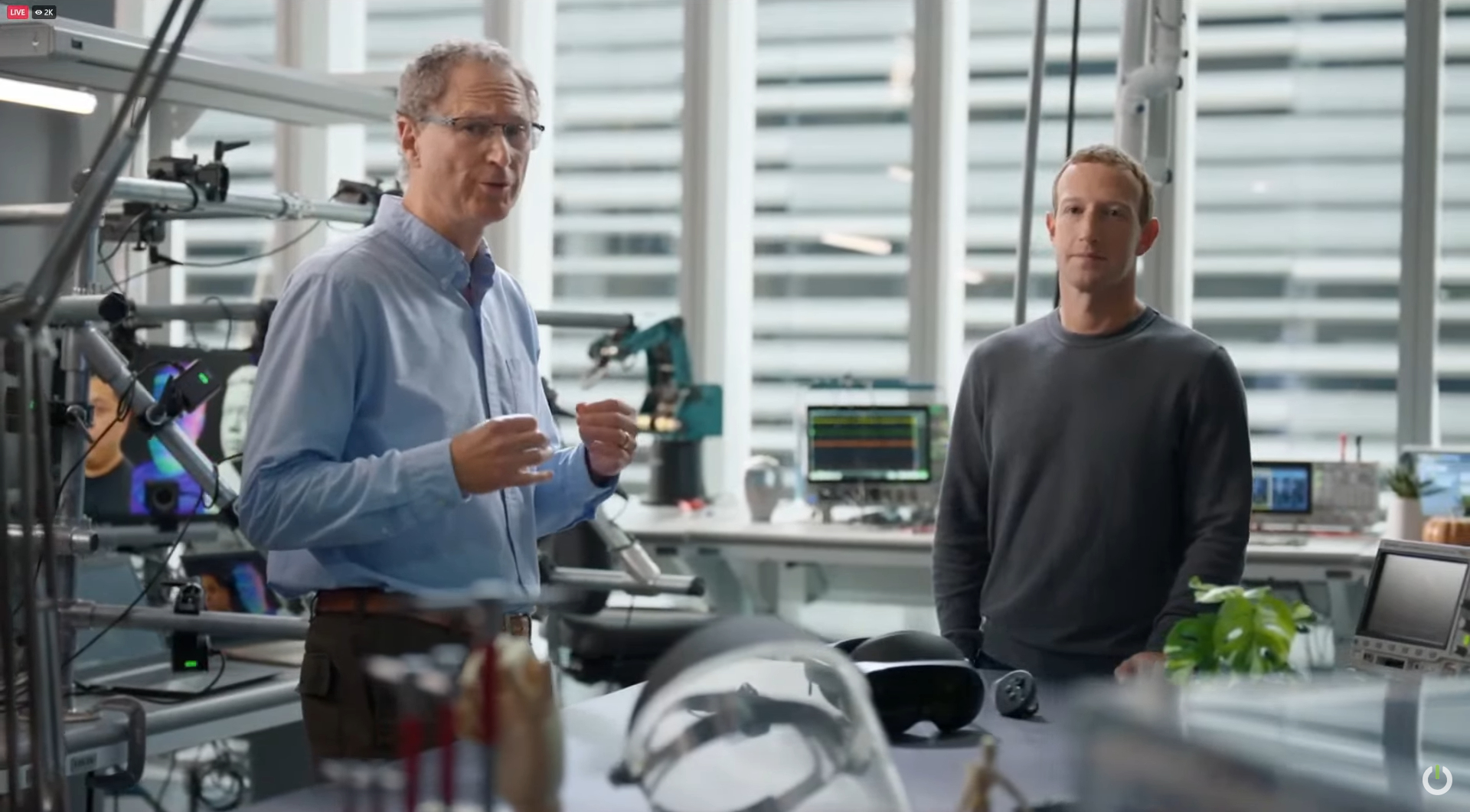 Some discussion about a watch that you can use in tandem with VR. The goal here is to make the Metaverse more seamless to use. Meta wants to use advanced AI to bring this technology to life. Not only will this benefit able-bodied users, but also disabled users.
This technlogy seems like it's still in the testing phase but it's intruiging to see what Meta is cooking up.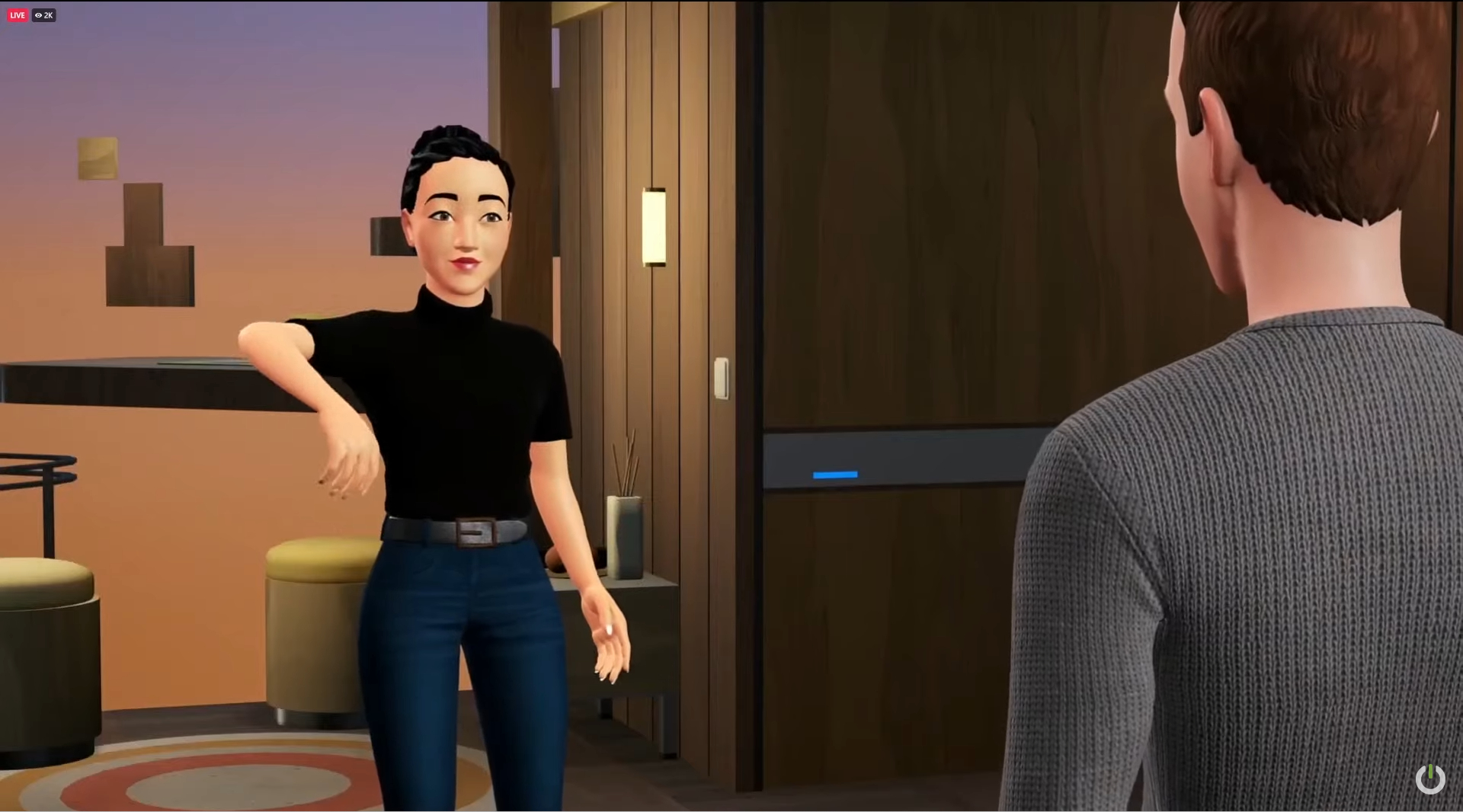 One of the challenges was adding legs to avatars. I know that sounds kind of crazy, but apparently Meta struggled to make this happen.
Full-body avatars should help make the Metaverse feel more realistic. And of course, we can't forget how accurate facial expressions will also aid in enhancing the realism Meta is trying to present via Quest Pro.
Also, Meta will add wheelchairs to avatars. As a wheelchair user myself, I appreciate this as I can have an avatar that truly represents me.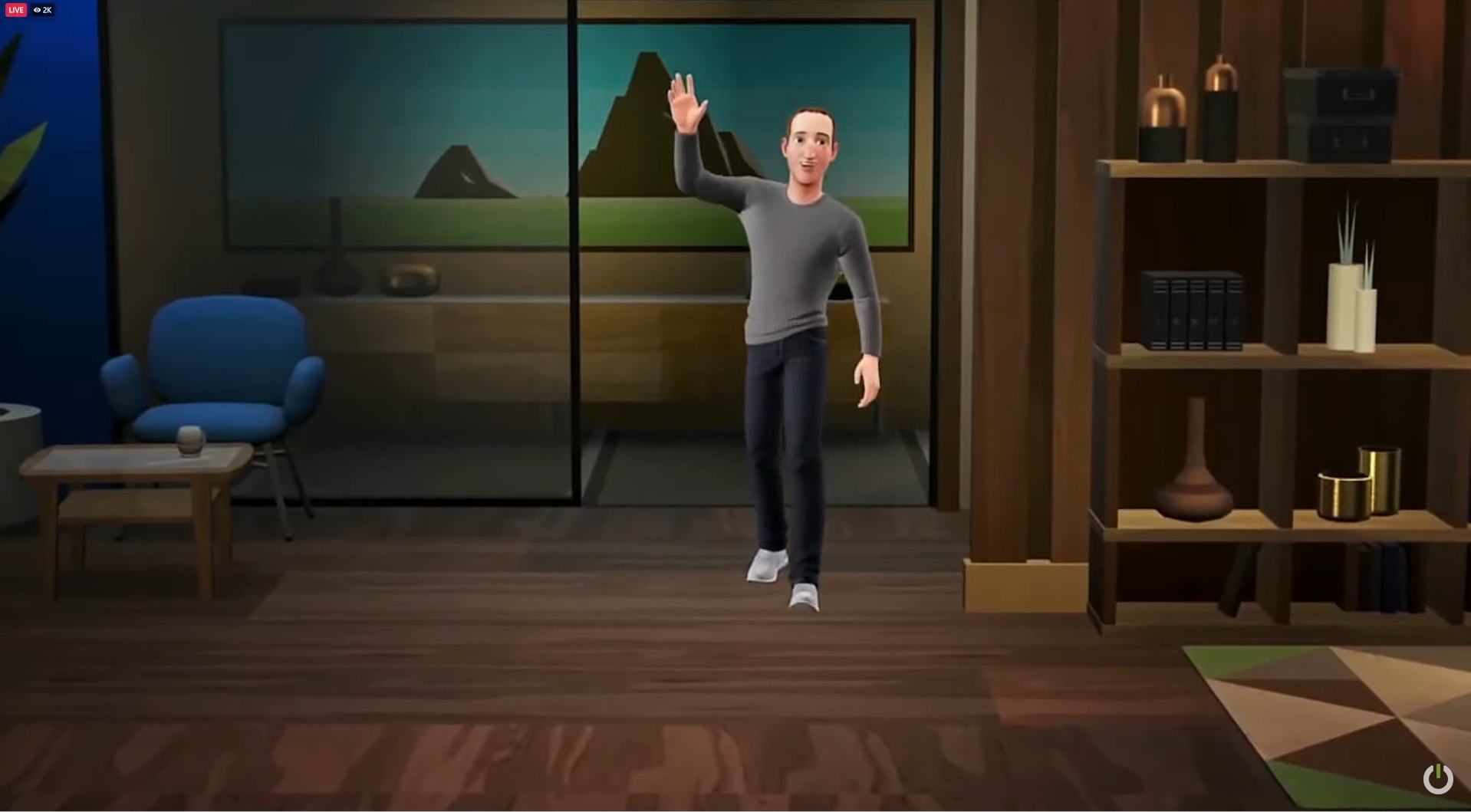 Mark Zuckerberg shows a preview of what avatars will be like in Meta Quest Pro. You'll now have a more expressive version of your virtual self, as will those you're conferencing with. This specific demo looks much smoother than what I experienced during my demo (no doubt cleaned up for the presentation) but it gives you a solid idea of what to expect.
Meta plans to allow avatars to be added to other apps and programs. It will release tools for developers to use to make this happen. This way, you'll be able to bring your avatar to a variety of different places.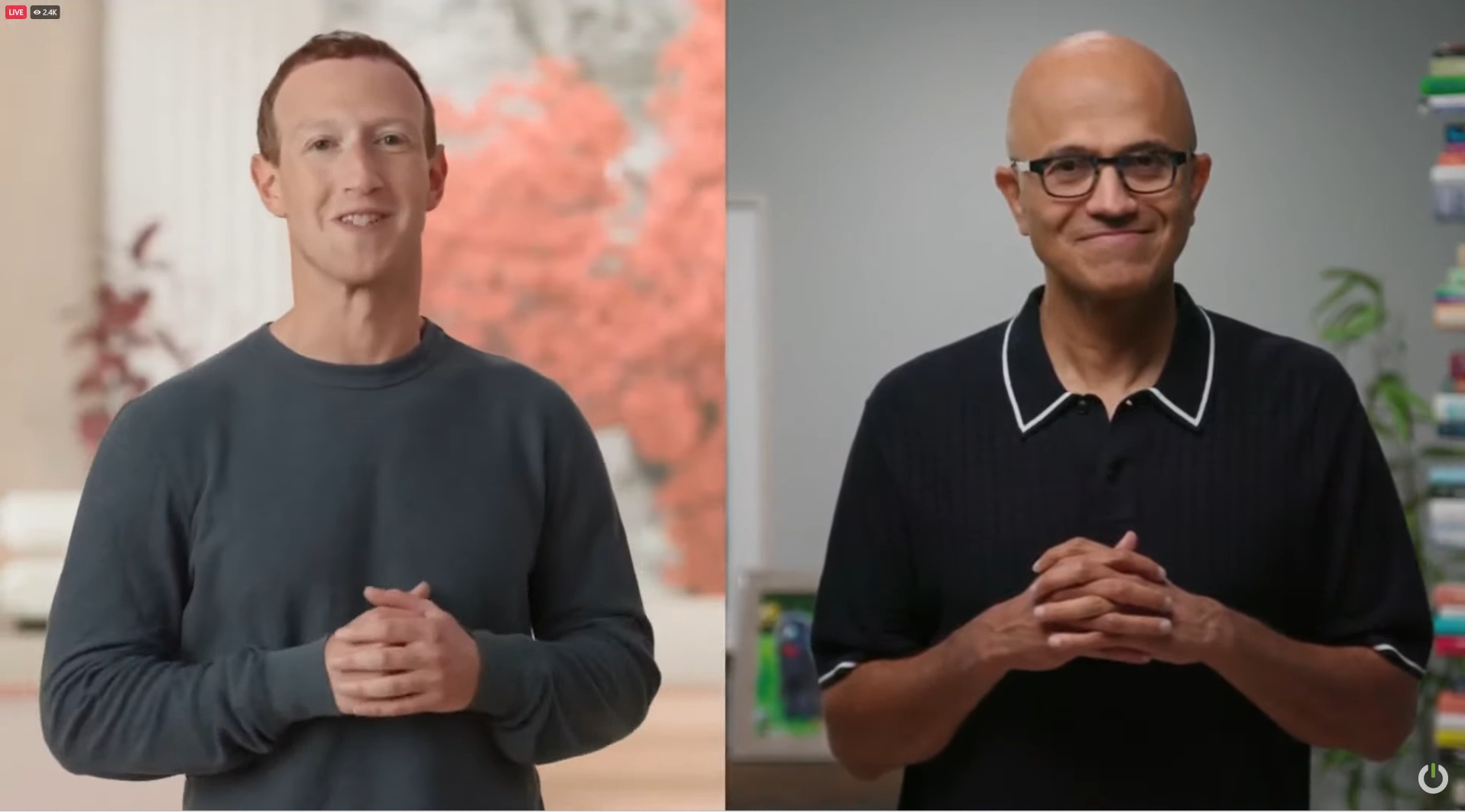 Microsoft CEO Satya Nadella is here to announce the company's plans for Meta Quest Pro. Tools like Microsoft 365 will be fully useable in VR. This is great news for those of us who use Microsoft's products for work. The CEO also discusses how the company will support Meta Quest Pro across a slew of devices.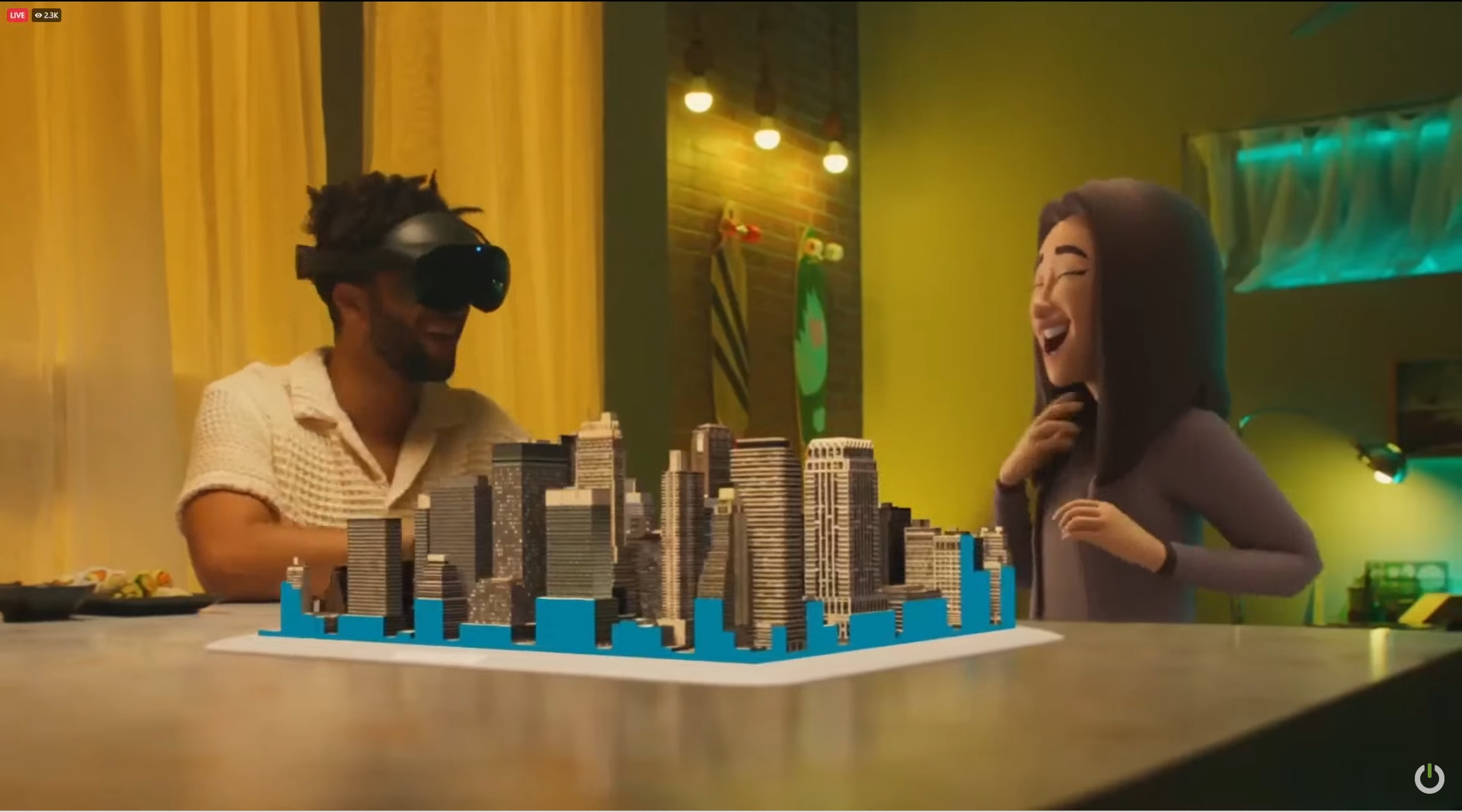 I tested the Meta Quest Pro myself and found it impressive. To be specific, I like how the new tracking technology captures a person's facial expressions and hand gestures. This makes it feel like you're talking to an actual person, even if said person is being presented by a virtual avata. As the presenter said (and I agree with) this is a huge game-changer.
The Meta Quest Pro has officially been announced. This new headset has been designed to allow professionals to create and collaborate in VR. A new Snapdragon XR2+ makes this headset more powerful than the Quest 2. It's also 40% thinner than the Quest 2 and is also much lighter, making it more comfortable to wear.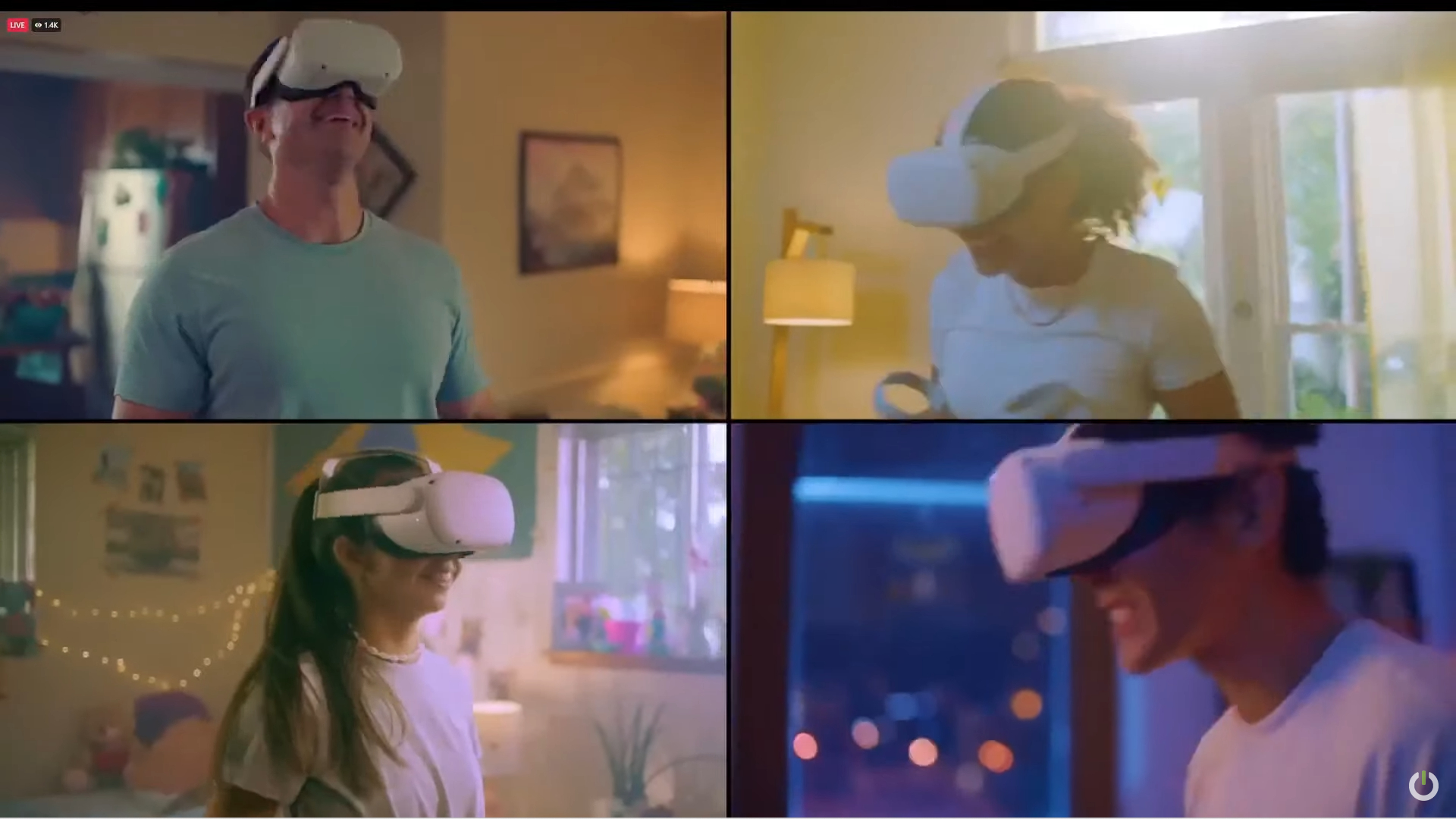 Meta Quest 2 has a variety of fitness-focused apps. We see some of these highlighted during this segment. Exercising can get boring but burning calories in VR is certainly more fun. Expect a couple of new exercise apps this fall, along with a new API for creators to take advantage of.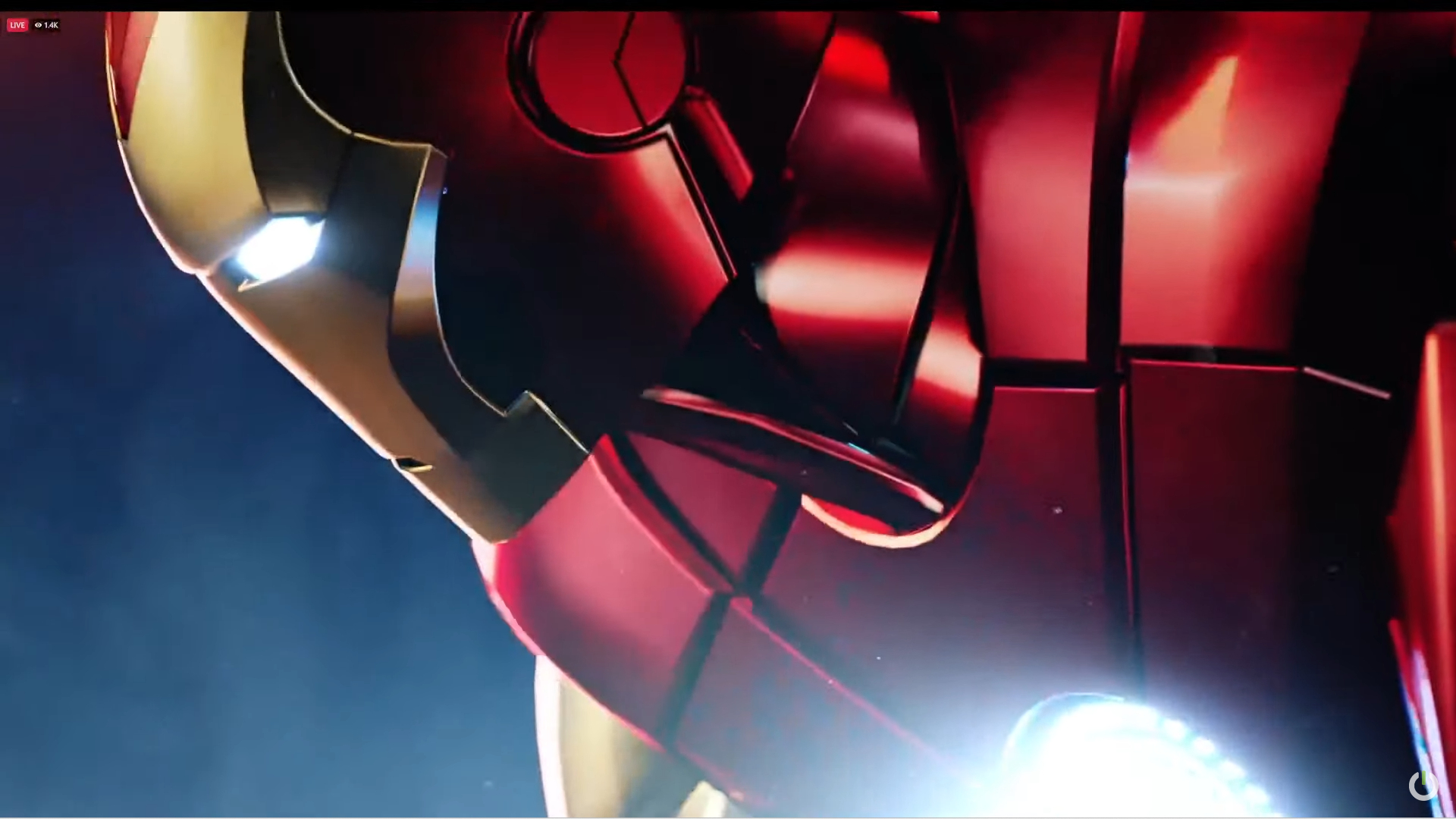 Oculus Studios is releasing an Iron Man VR game on November 3, 2022. This is a project we previously heard about. But now, we have an official release date.
Speaking of release dates, Among Us is set to launch on November 10. The Walking Dead: Saints & Sinners was also announced and is set to drop on December 1.
Needless to say, there are plenty of games coming to Quest 2 this Fall.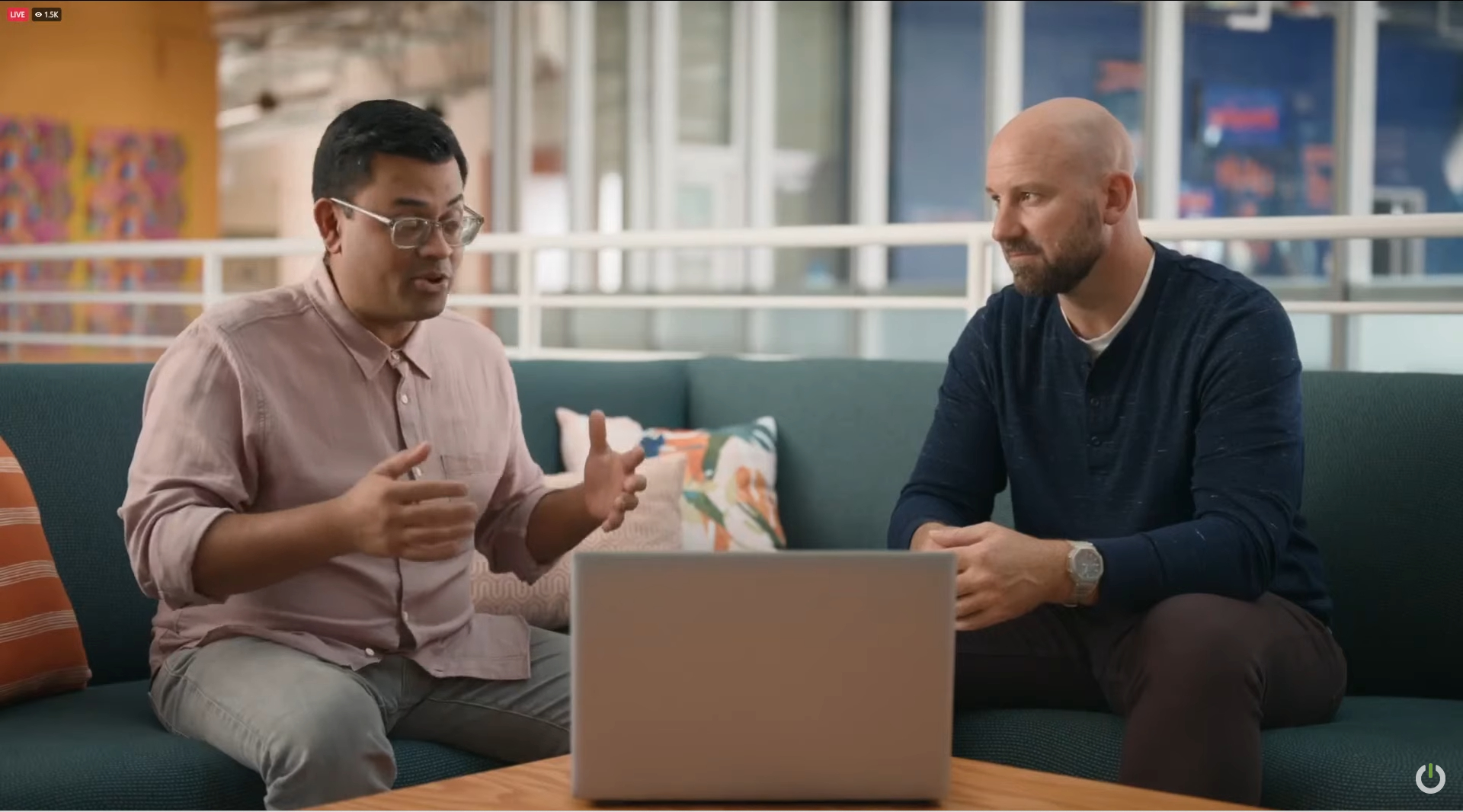 Some talk about Horizon worlds and how the company plans to make the platform more interactive. Meta wants to make it easier not only for users, but for creators. The aim is to allow anyone to create interactive and immersive worlds via new tools coming to Meta Quest 2.
The company wants Horizon worlds to feel like any other social media app, only more interactive and personal.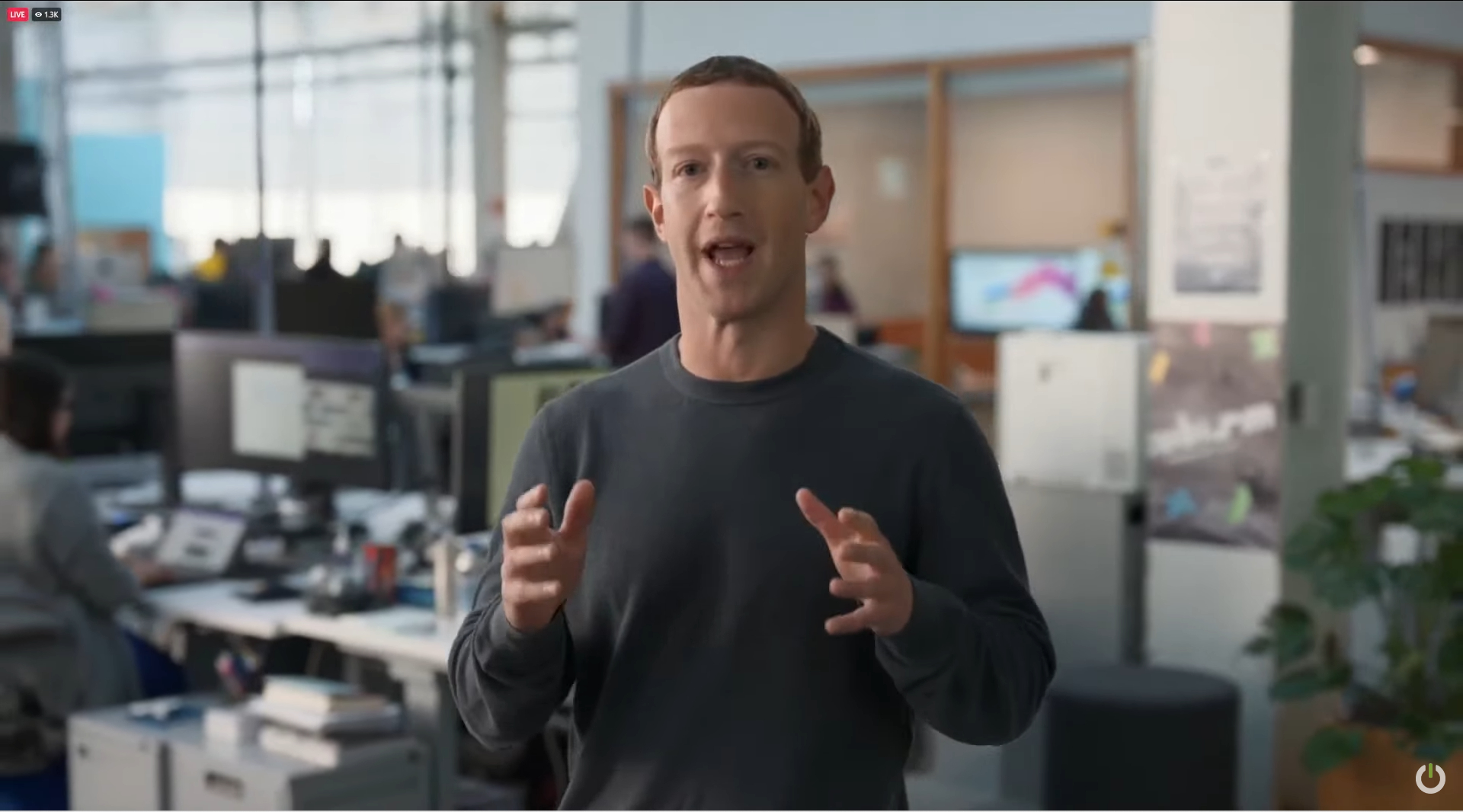 Meta CEO Mark Zuckerberg details how successful the company's VR endeavors have been. He also discusses how Meta will push to grow VR and its Metaverse concept.
This seems like a good way to prep people for the expected Meta Quest Pro announcement. VR has certainly come a long way from its humble beginnings and Meta wants to be at the forefront of what comes next.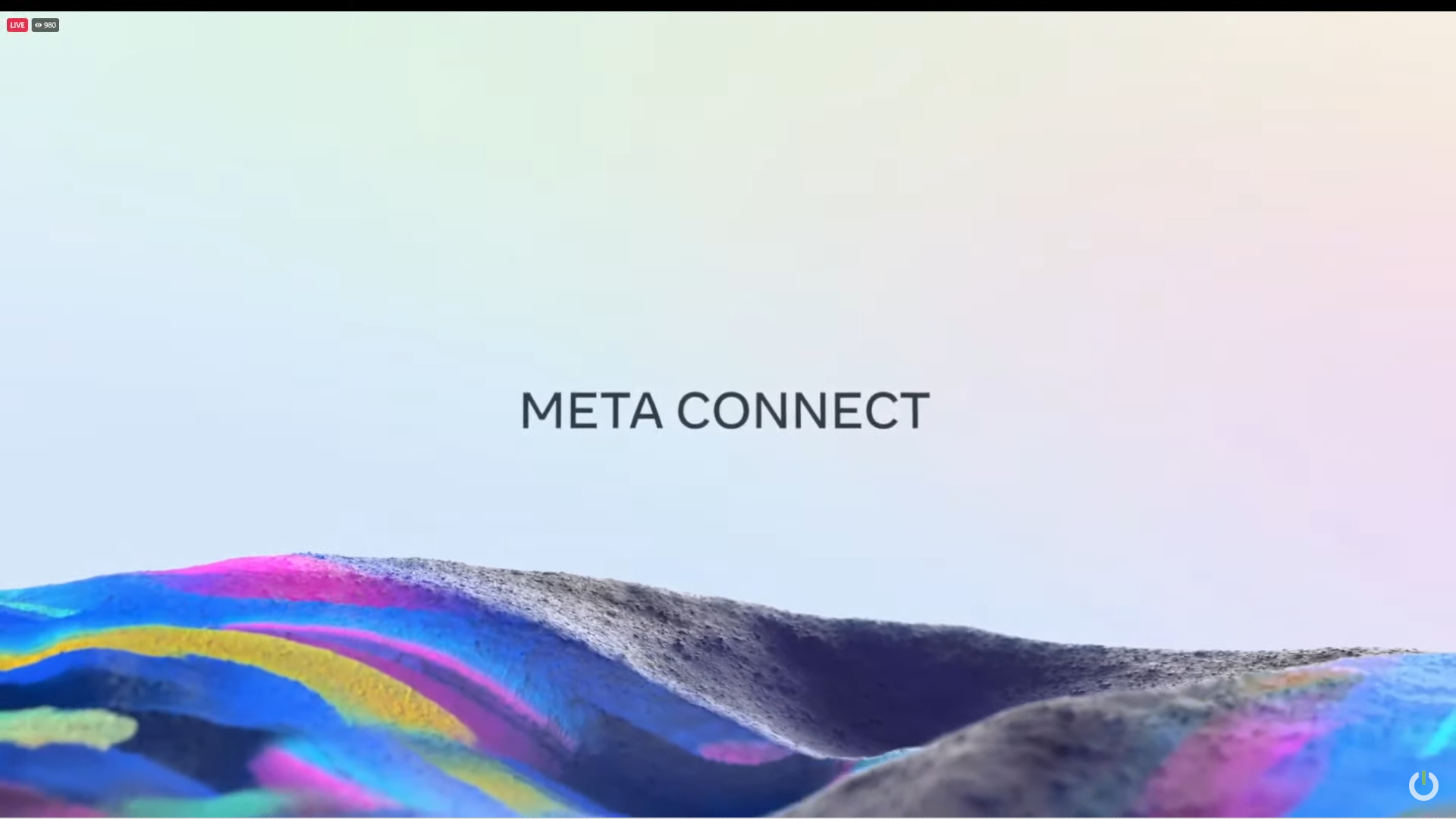 We are officially live!
Hey, there! Computing Writer Tony Polanco here! I'll be helming this here live blog during the event proper. I may have some insight into what we'll see... but we can discuss that when the show is live.
We expect big things from today's event, namely the official unveiling of the Meta Quest Pro and some insight into the company's plans for its Metaverse.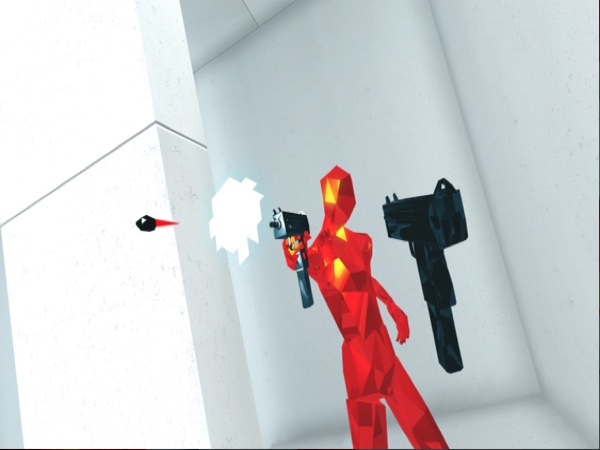 Gaming is one of VR's killer apps, so it's easy to wonder what type of games the Quest Pro could enable. Given the mixed reality elements, we're hoping for something that really stands out from the likes of the admittedly excellent Superhot VR.
Given the metaverse ideas and concepts, perhaps Quest Pro games could involve more direct competition with other humans in a virtual world. Or maybe some high-fidelity exploring. In the meantime check out our selection of the best VR games.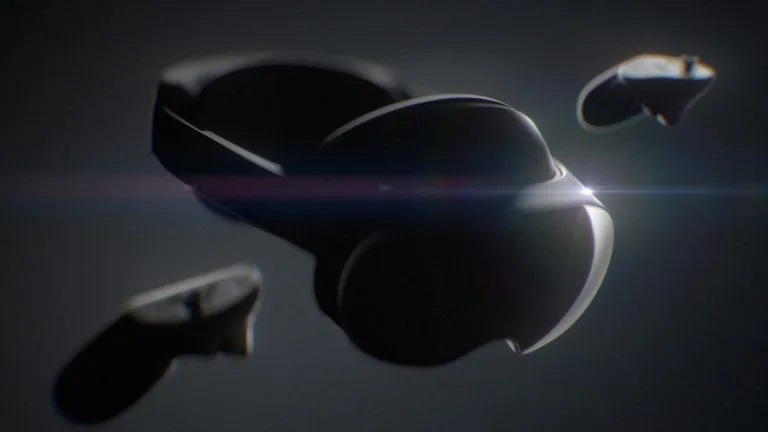 So far we've been using the term VR, but the Meta Quest Pro is set to be a mixed reality headset, whereby it blends virtual and augmented reality.
That could mean seeing virtual object superimposed over real-world ones, or bring real objects into a virtual world. The first is very sci-fi, the latter practical to stop you running into a sofa of computer chair.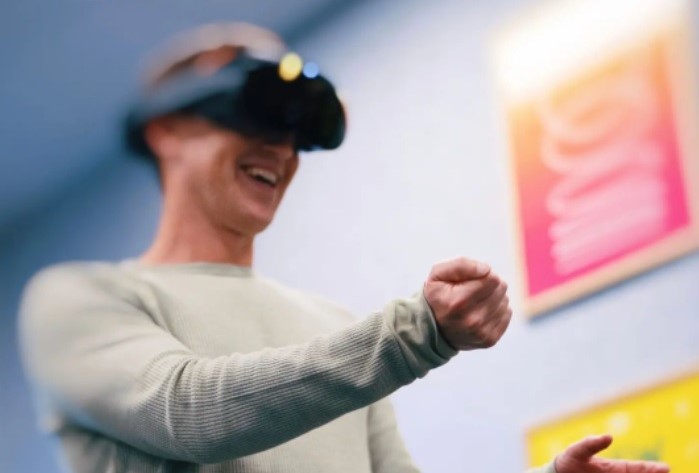 When discussing headset design, it's tricky to ignore the video of Mark Zuckerberg wearing the Project Cambria headset, which is surely the Meta Quest Pro.
It's by no means small in this somewhat blurry image, but it does look impressively compact. And the ability for it to recognize gestures is pretty cool; no doubt that'll all add up to some expensive tech!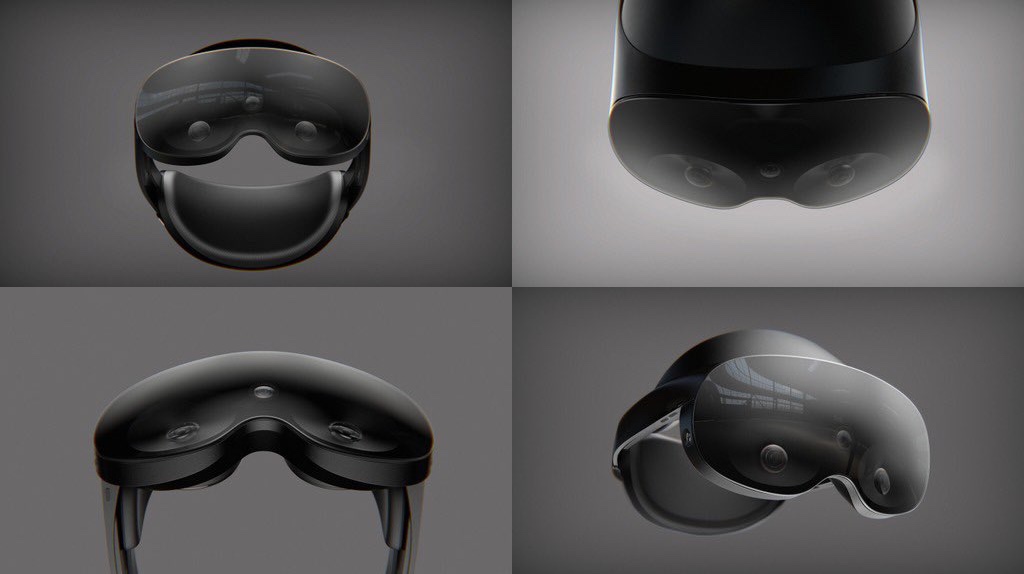 Back in April, we got what was considered our first look at the Meta Quest Pro via tipster Brad Lynch, who reckoned he got the final design sussed going by his supply chain sources.
As such, Lynch created the renders you can see above, which show a sleek and professional looking headset, more akin to goggles than previous VR units. How accurate these are remain to be seen.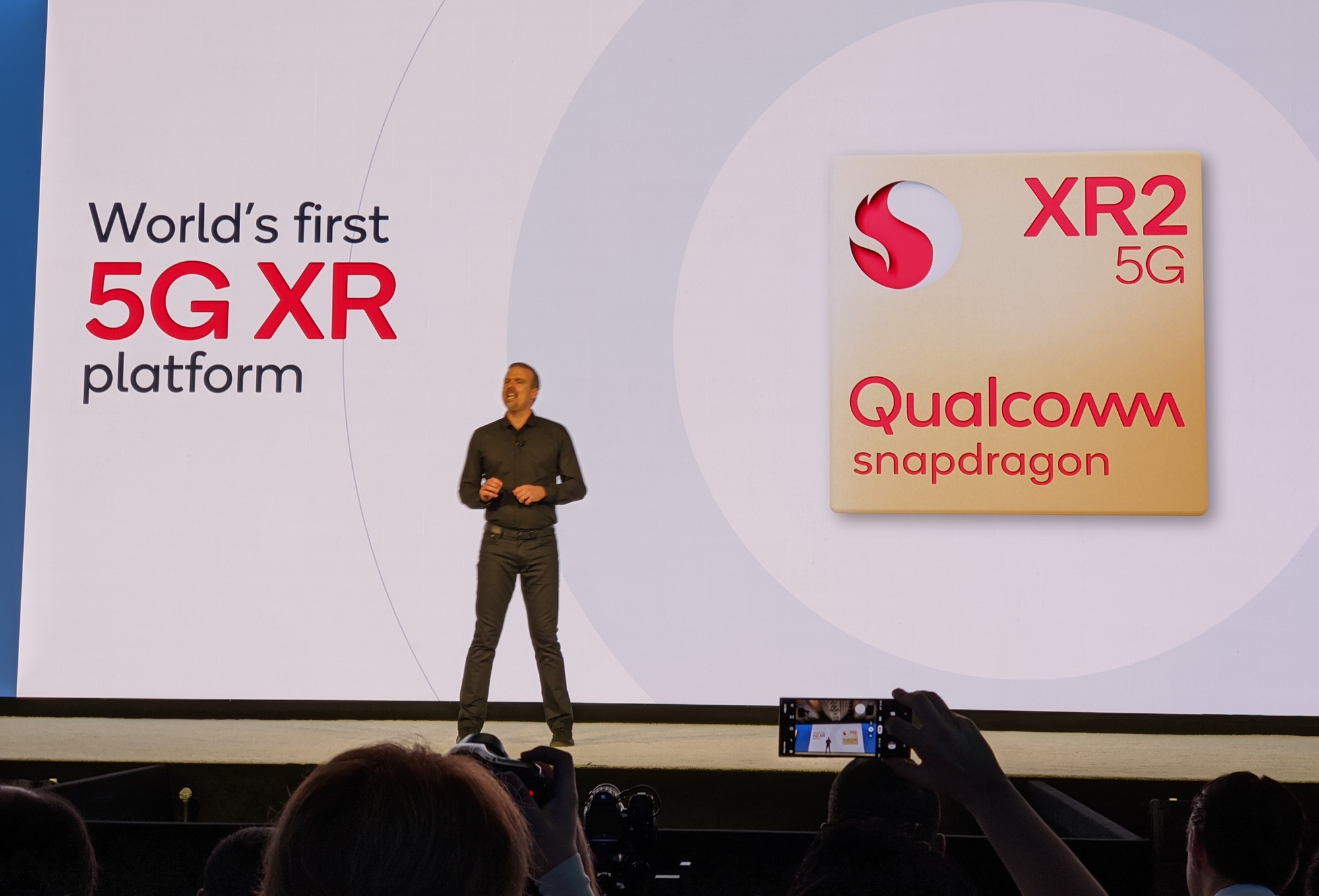 The last Meta Quest rumors we heard was one for the Meta Quest 2 having double the graphics power of its predecessor. So that could hint at the type of power the Meta Quest Pro could bring to bear.
Meta has Meta has supposedly been working with chip maker Qualcomm to create a second -generation version of the Snapdragon XR2 mobile chipset, which could be the key to offering more virtual reality power without needing a tethered PC.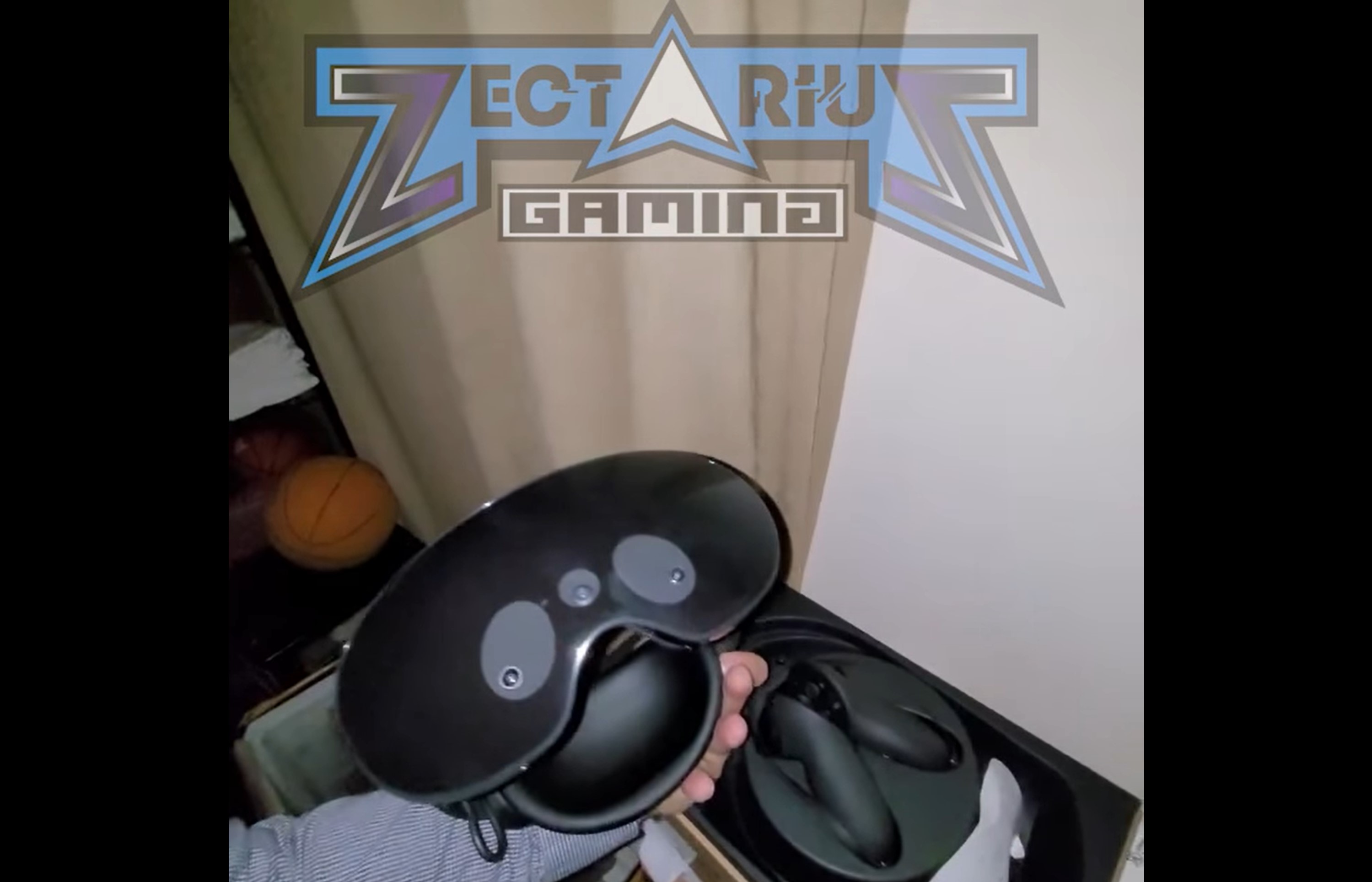 It's unclear what the Meta Quest Pro will look like. We'd suspect it would be a slightly more advanced take on the Quest 2. But going by an apparently leaked video, the Mets Quest Pro looks to have a more advanced design with slim VR googles and compact controls.
Presumably, this would be to minnimize the amount of hardware a user would need to hold and pop on their head, and thus make for better metaverse immersion.
Get the Tom's Guide newsletter!
Instant access to breaking news, the hottest reviews, great deals and helpful tips.
Thank you for signing up to Tom's Guide. You will receive a verification email shortly.
There was a problem. Please refresh the page and try again.