DC Fandome recap — Batman movie trailer, The Flash teaser and much more
DC Fandome had *everything* in the DC world. Almost too much. So we broke down everything from The Batman trailer to the Peacemaker show.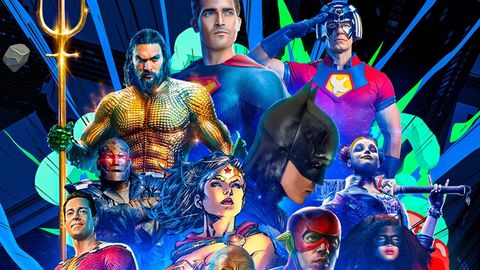 (Image: © DC/Warner Bros.)
Unlike anything we've seen in a while DC Fandome 2021 had it all. The new trailer for Matt Reeves' The Batman movie is awesome, as was the teaser of The Flash movie. Peacemaker looks like it's going to be a hoot, and Aquaman 2's behind the scenes reel was a delight.
The Harley Quinn season 3 material, though? Underwhelming, while the Suicide Squad: Kill the Justice League and Gotham Knights content was heavy on pre-render and light on gameplay.
We've got our complete live-blog of DC Fandome 2021, but a bit of a roundup first.
The Batman (2022) trailer: We finally got to see Selina Kyle in a Catwoman outfit, as well as a bit more of the crisis in Gotham that Batman's facing. It almost seems like the movie will have The Joker in jail already. We also saw our first look at Andy Serkis as Alfred.
Peacemaker: Honestly, John Cena's new HBO Max series looks like the most fun-to-make project of any of what they showed off at Fandome. Cena talked about the difficulty of being a more hateable character, but James Gunn jokingly said it actually seemed like it came easy to the former WWE champion.
The Flash: While we saw the Batman cowl, and thought we saw the Batmobile under wraps, this package didn't have a whole lot of new. Except talking about how the movie will go all across timelines.
Refresh
Fandome hasn't started yet, but we've already got some treats. New posters for The Batman movie (via Empire (opens in new tab)) bring more of the red-and-black color scheme. The first features Bats himself, but the more interesting (and terrifying) shot is the second image, which appears to be Paul Dano's The Riddler (see the ? behind his "to the Batman" card).
We think this Riddler will be some kind of full-on creepy Zodiac Killer. But time, and maybe today's trailer, will tell more.
Image 1 of 2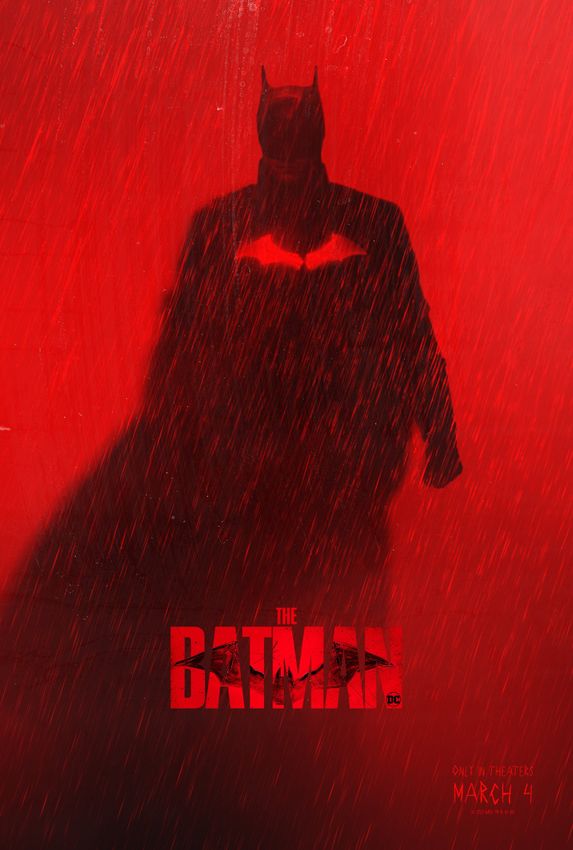 Image 2 of 2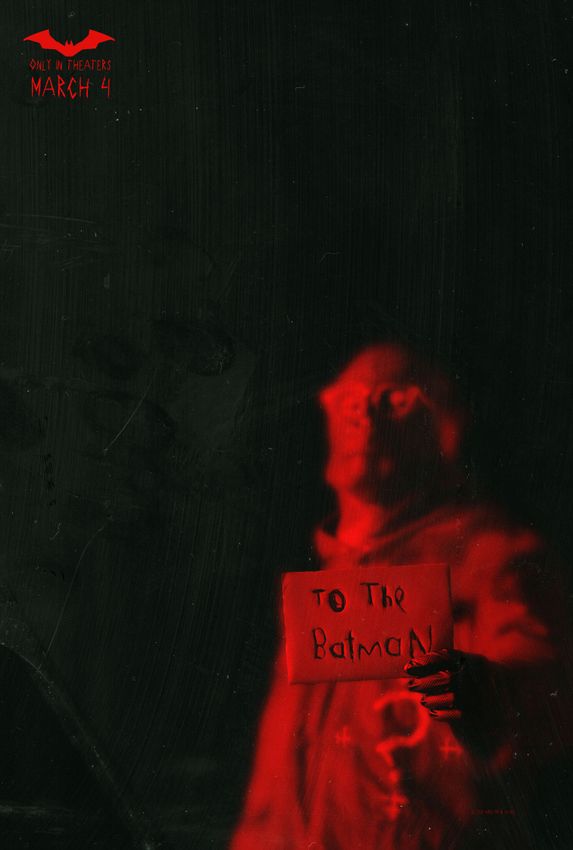 And now we've just gotten our first idea of when to expect something big from Fandome. The Rock himself, Dwayne Johnson, posted on his Instagram that the new Black Adam look will debut at 10:06 a.m. ET. At the start of the clip it appears we see Black Adam atop a throne in Kahndaq (we think?), and then we get quick shots of Black Adam in costume, to see the textures of his suit.
Check out this clip from his Instagram for yourself.
And the previews keep coming. Batman director Matt Reeves shared a photo of Zoe Kravitz as Selina Kyle (not in Catwoman gear) on his Twitter (opens in new tab). This moodily lit shot makes this version of Kyle look all her own, and not bearing the influence of any of the more recent (or regrettable) versions.
Meet Selina Kyle… See more of her tomorrow at #DCFanDome #Tomorrow #TheBatmanTrailer #TheBatman pic.twitter.com/uJBI8JsRtJOctober 15, 2021
And now we've got a little more intel on what's going on with Peacemaker at DC Fandome. The standout character of The Suicide Squad will be getting his own HBO Max show, but before that, we're getting a panel and a teaser for the show today.
#Peacemaker has a new bullets-&-peace emoji! The cast & I will see you in a few hours in our #DCFandome panel, where you can hear all about the making of our @HBOMax show & see a teaser! @DCpeacemaker .(Art by @OliverKuhlmann1) pic.twitter.com/okEBGpRHp2October 16, 2021
The panel will feature James Gunn, John Cena, Danielle Brooks, Jennifer Holland, and Freddie Stroma.
Only one day until our #Peacemaker panel at #DCFandome! Come join us for a first glimpse at our new @hbomax show! @DCpeacemaker pic.twitter.com/H4rX0EDZWwOctober 15, 2021
Right now, we're very curious about The Flash movie, and how many of the bold and brave heroes of the DCEU will appear. Set for appearances are multiple versions of Batman, with Ben Affleck and Michael Keaton in the role of Bruce Wayne.
But what about Superman? The Flash producer Barbara Muschietti seems to be hinting that Henry Cavill's version of Supes, the other man fast enough to tear a new one in the space-time continuum, could also appear.
Did Barbara Muschietti hint at Henry Cavill's Superman? #TheFlash #TheFlashMovie pic.twitter.com/YqmU3nAP8cOctober 13, 2021
Personally, we're most excited about what's happening in Harley Quinn season 3. We're hoping to get a release date for the season, plus learn that DC's management has gotten out of the writers' way.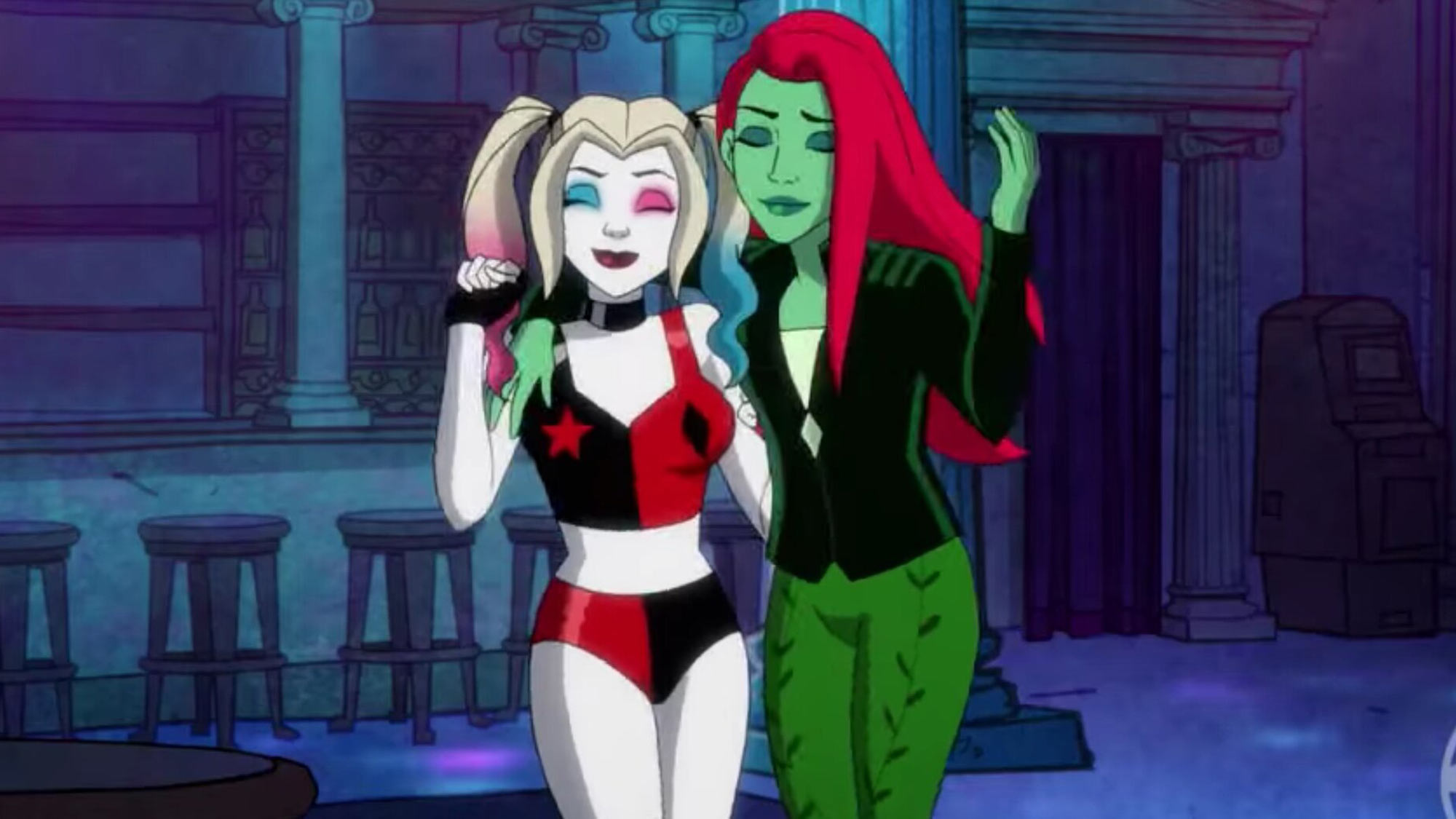 Yes, Batman could be a selfish lover, but that is not a "heroic" trait. We're also hoping that Harley Quinn's King Shark (Ron Funches) and Suicide Squad Kill The Justice League's King Shark (pro wrestler Samoa Joe) share a moment at DC Fandome.
Here we go, folks! Any last second predictions? Let us know on Twitter, @tomsguide (opens in new tab), and we'll chat it up!
We're hoping for at least one big surprise movie announcement, and release dates for everything we already knew about. But we're greedy like that. Really, though, what we want is for that Batman trailer to be live up to our expectations, and show us more of Robert Pattinson as Bruce Wayne and Batman. The villains of this Gotham already look like they have this thing down pat.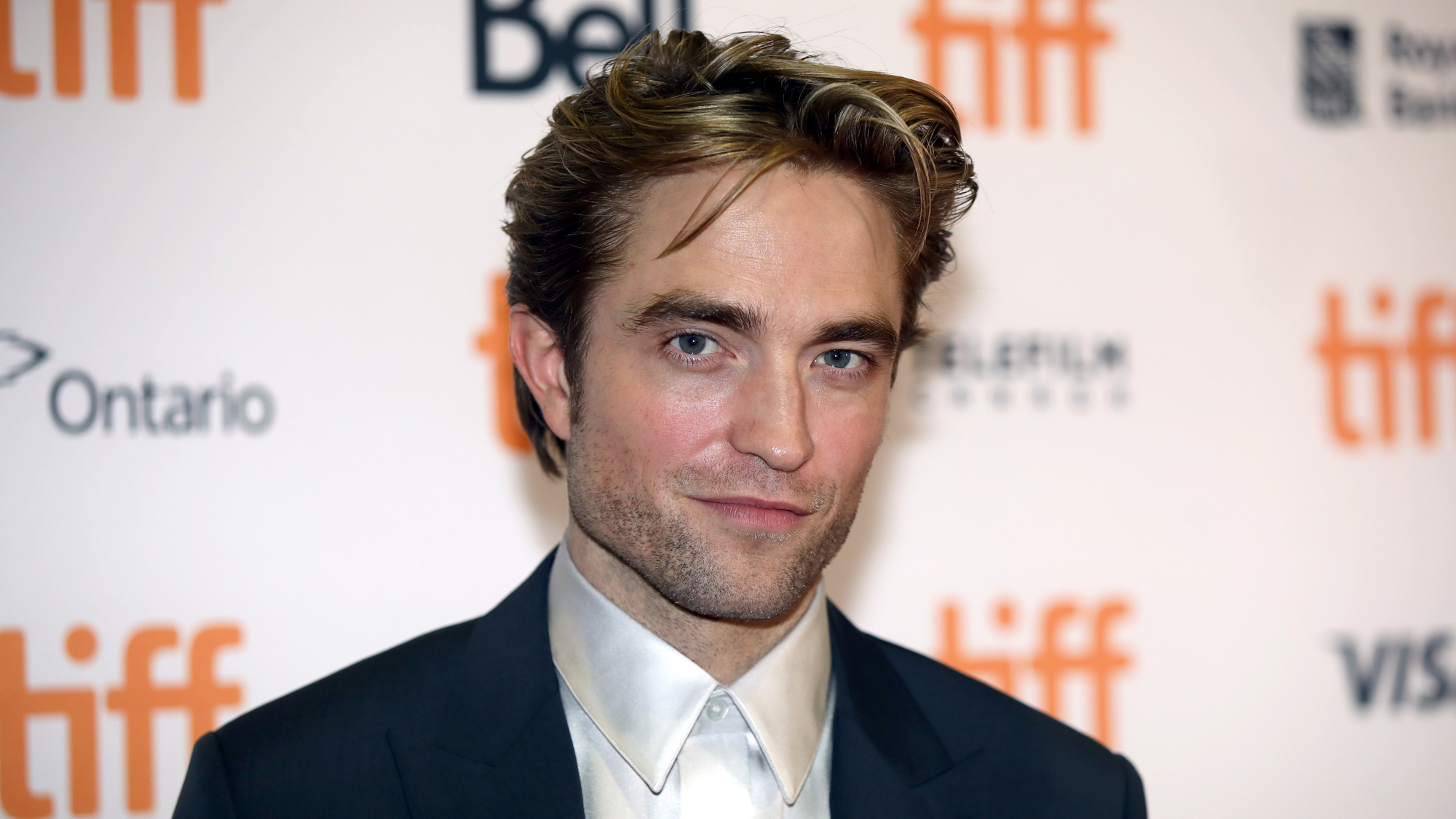 While the movie looks fantastic and we trust Pattinson at this point given his resume, we're just hoping to see more of The Batman himself.
But, oh, if we get a moment between Pattinson, Affleck and Keaton? That'd rule.
The many stars of the DCEU appeared at the start of the DC Fandome stream to kick things off. Clearly, with that tight shirt, Dwayne's looking to prove he didn't skip traps-day.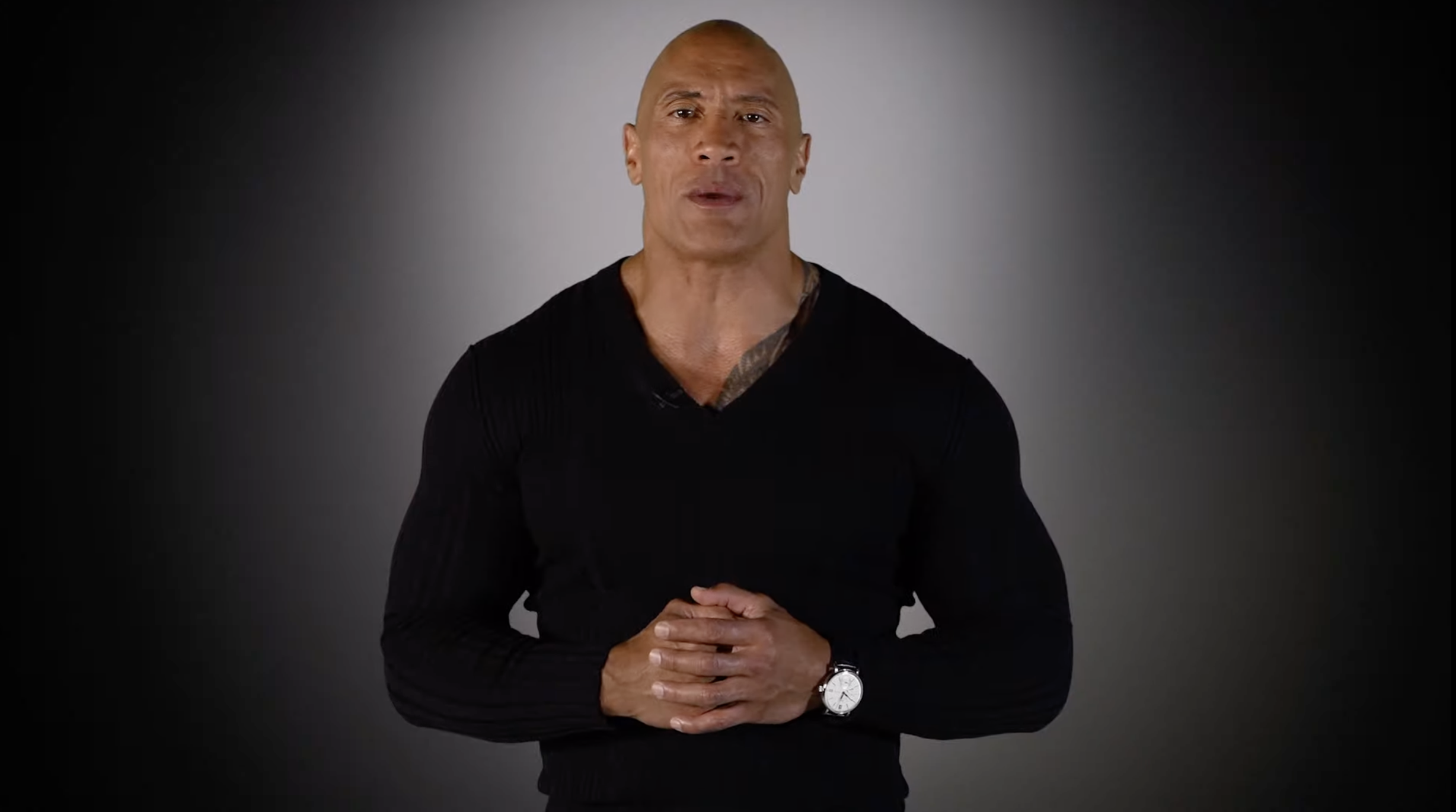 Also, this montage of DC movies? We see you Michael Keaton.
A plethora of logos later, and we got a familiar look at R. Patts as Bats!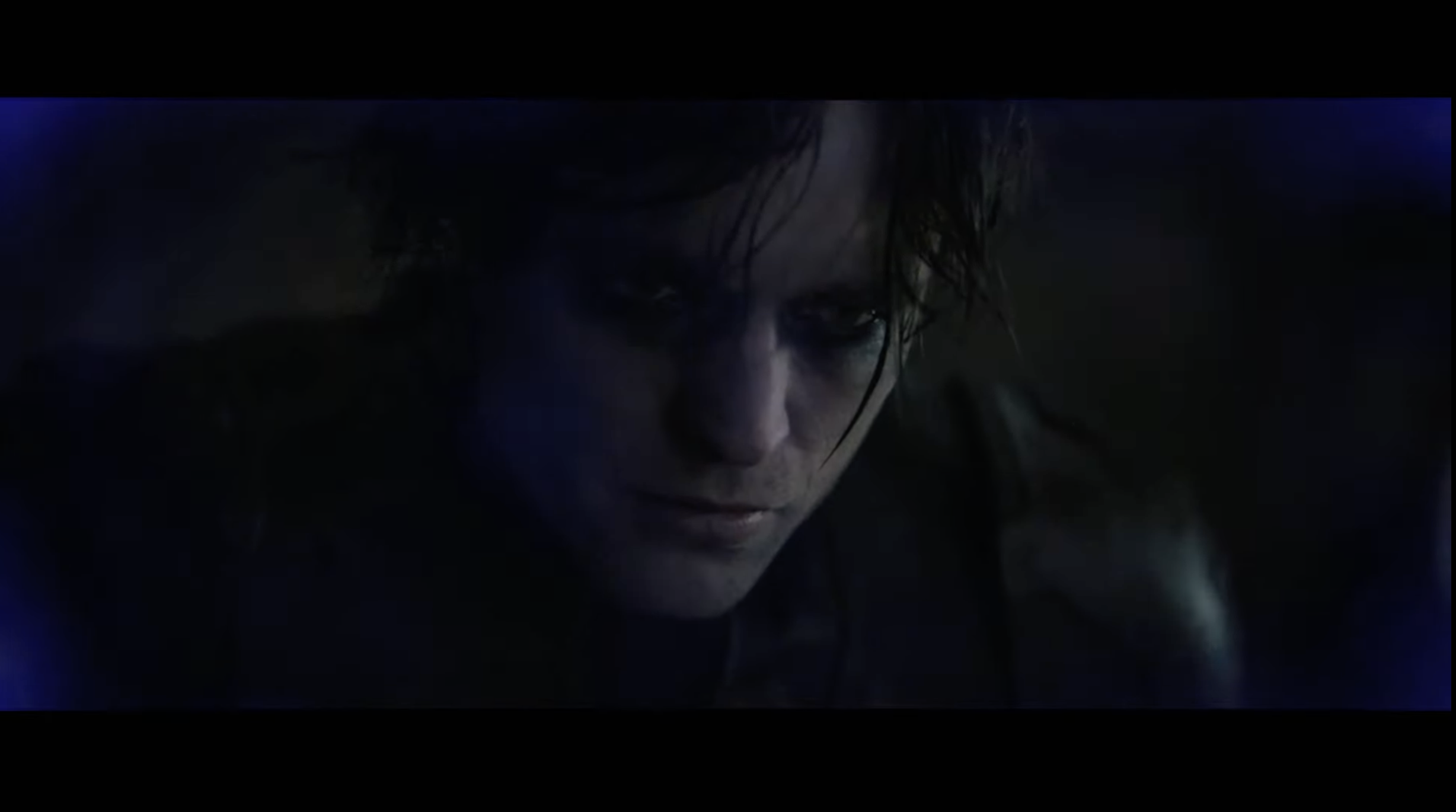 DC is showing off its worldwide set of non-celeb hosts, and we're hearing Spanish, French and even geek.
Here comes Dwayne to talk about Black Adam. He says they've just started post-production, and that they're working on "holy shit!" scenes.
OK, a bit of the opening scene of Black Adam!
So, none of Black Adam uncloaked, but we saw him catch bullets, melt a dude to charred ashes and electrify the room.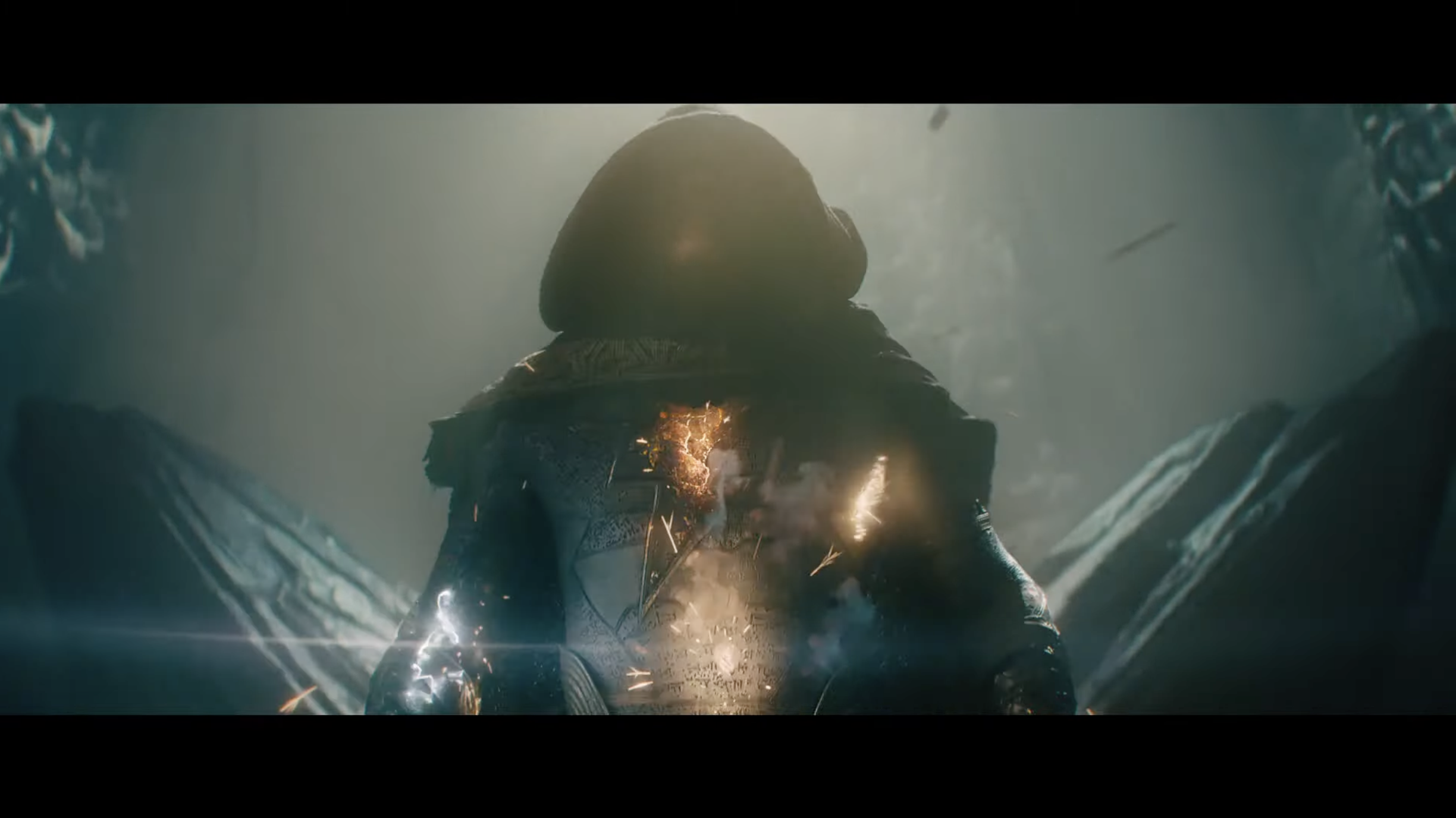 So, we're talking about The Flash, and star Grant Gustin explains that all that's missing from the character's look is his signature gold boots. Then, the boots were confirmed!
Image 1 of 2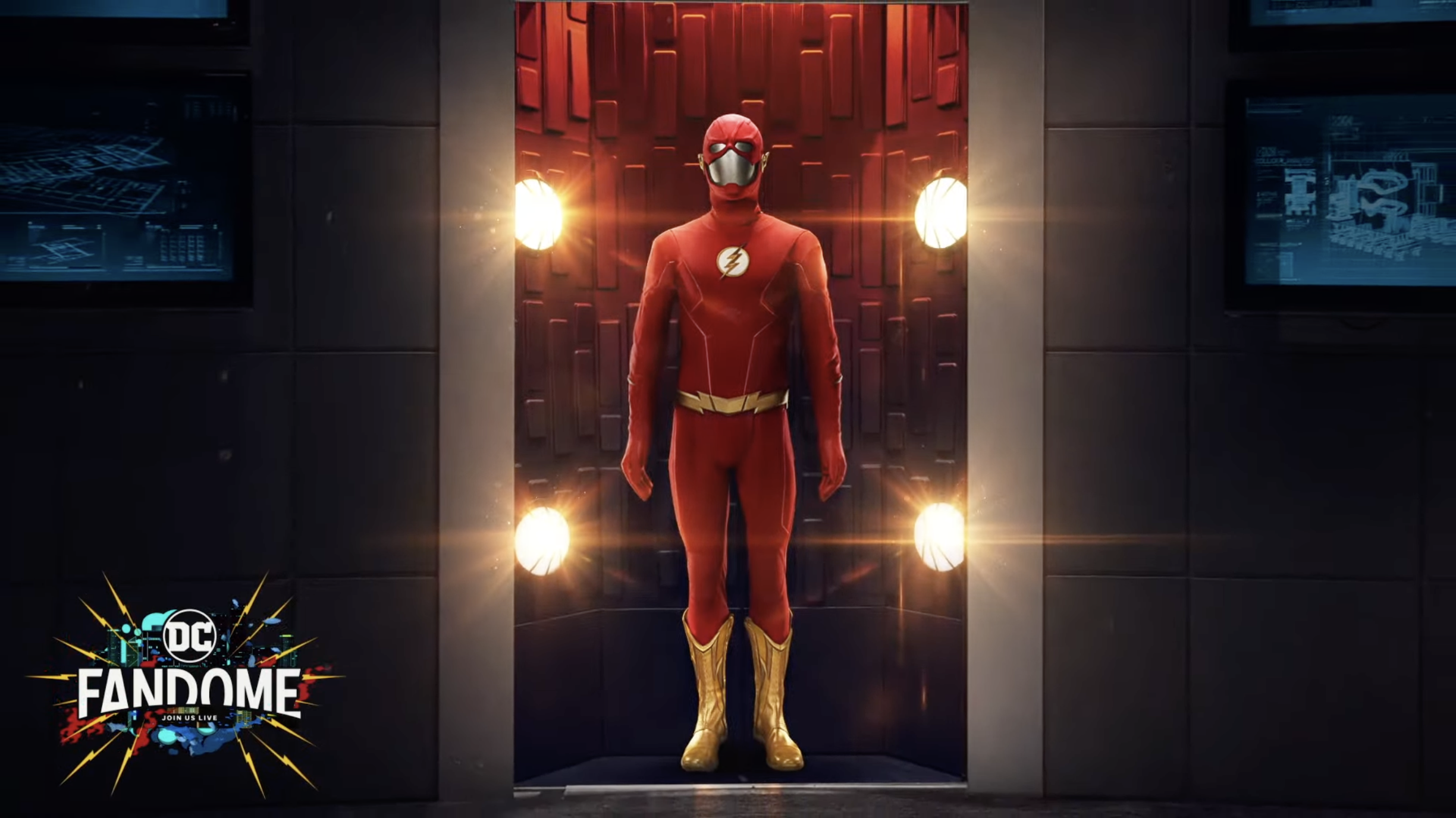 Image 2 of 2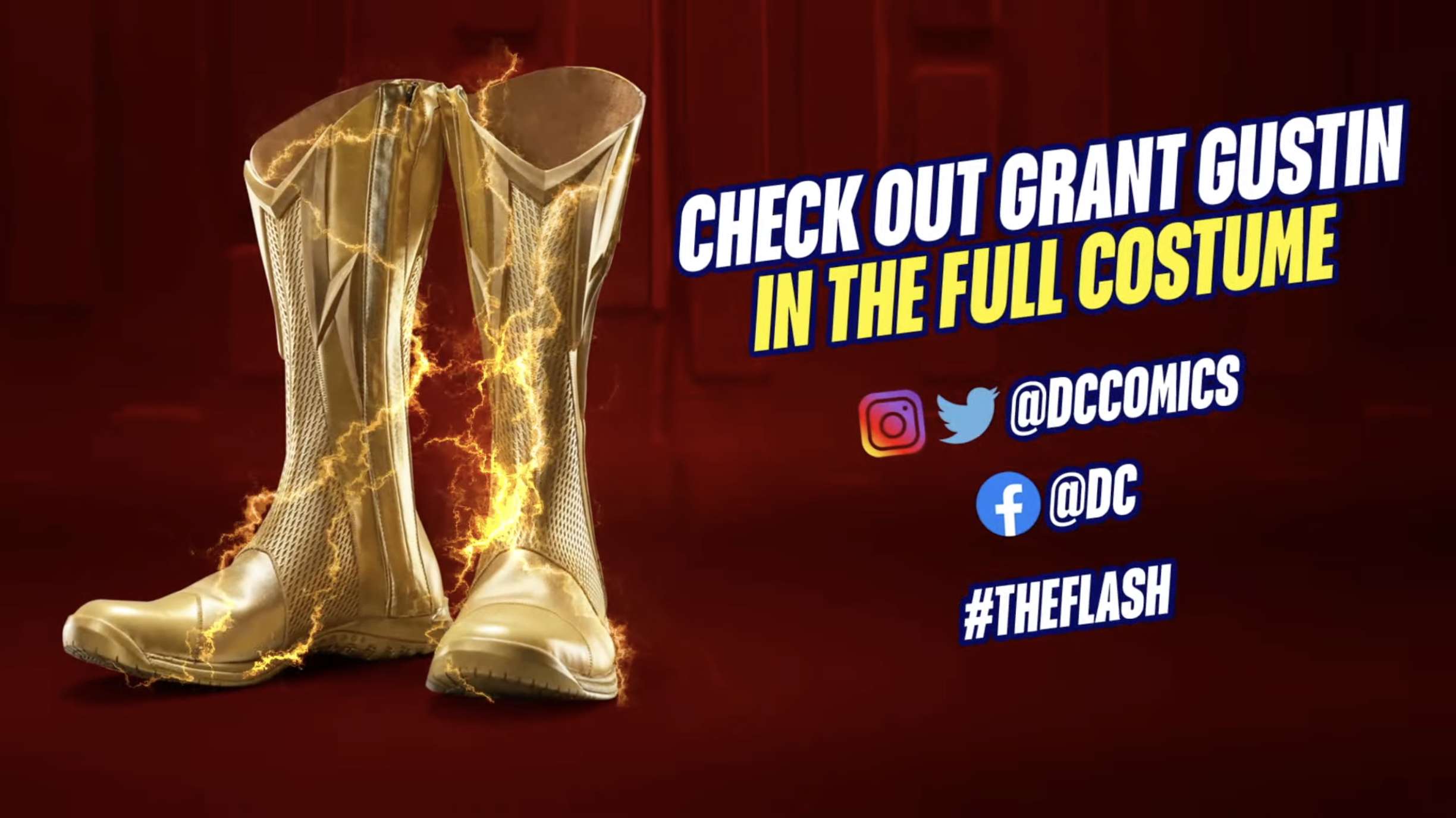 OK, now we're seeing a lot of water freeze ... and it's time for Aquaman 2 news, I think!
Can't get anything past us! All the Aquaman 2 hype just rolled out! And they previewed an Aquaman animated series!
Image 1 of 9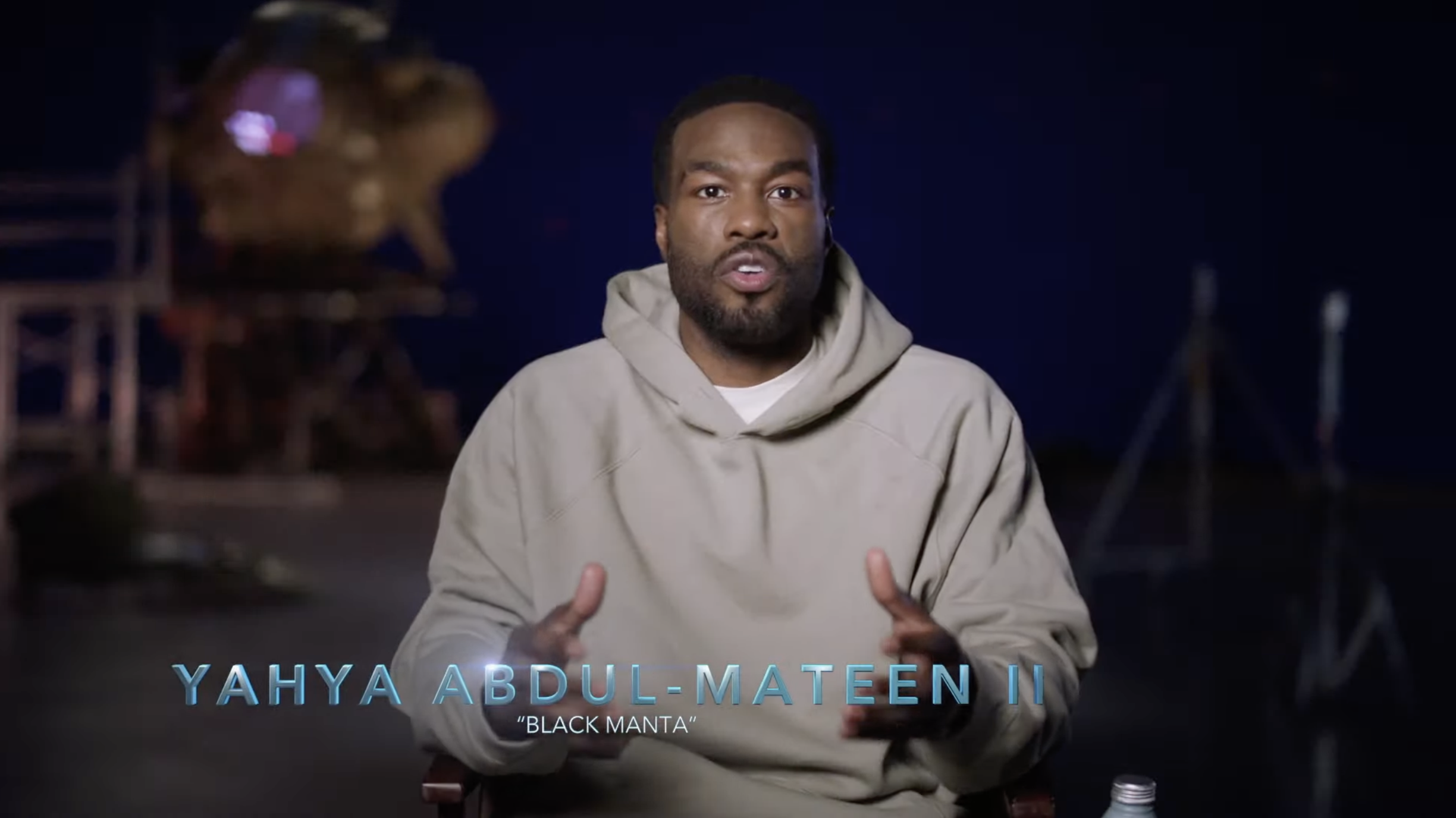 Image 2 of 9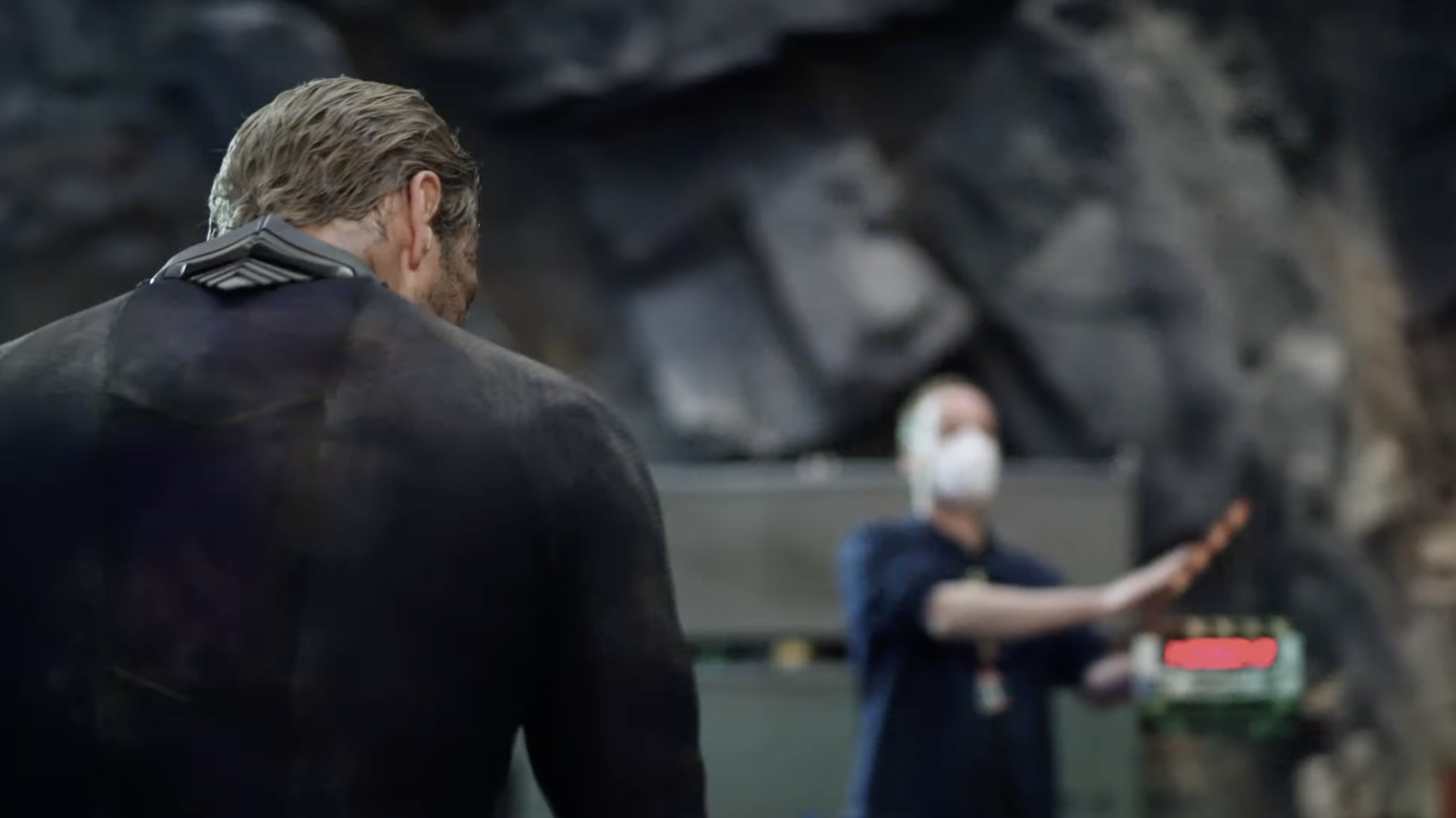 Image 3 of 9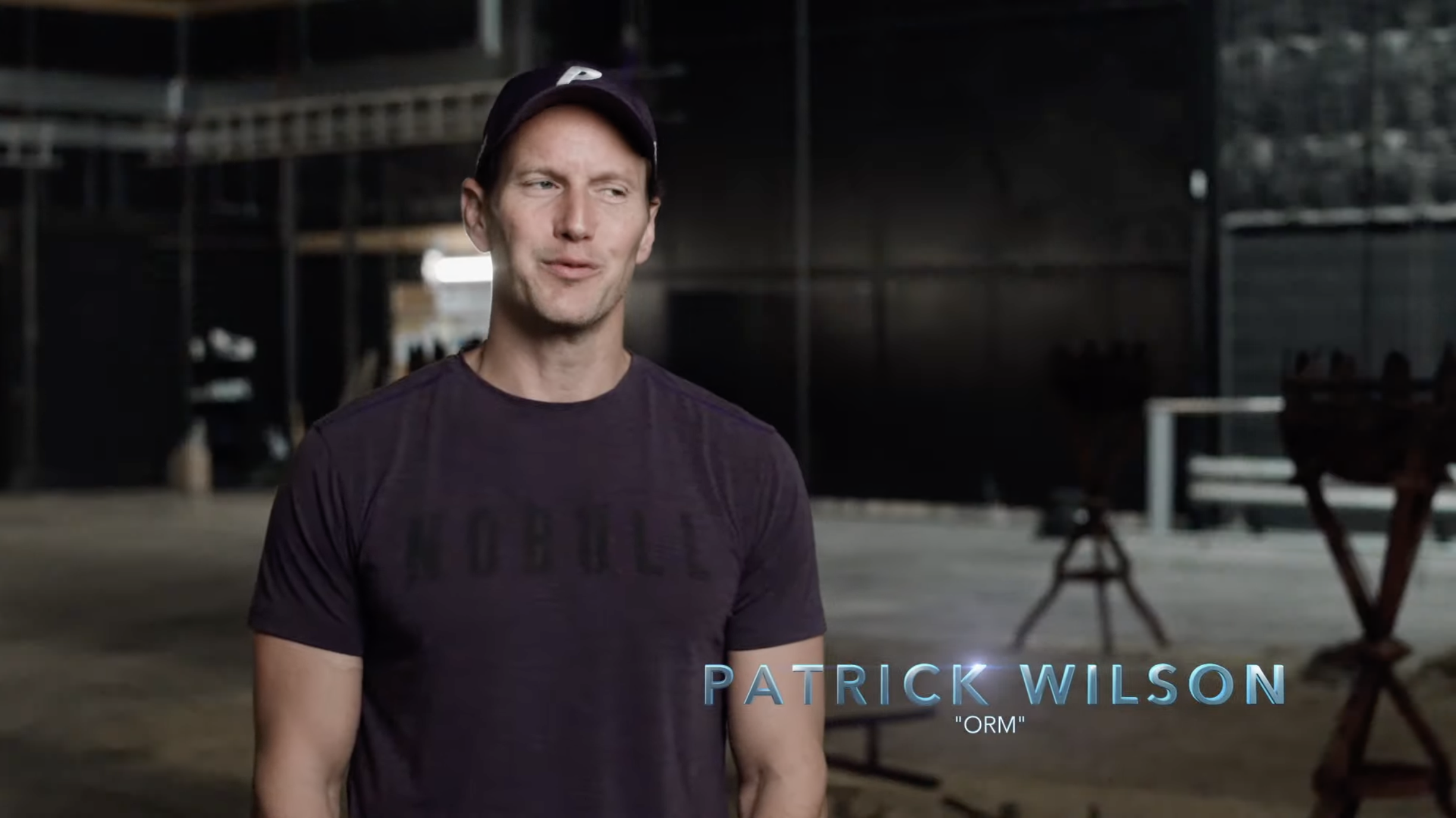 Image 4 of 9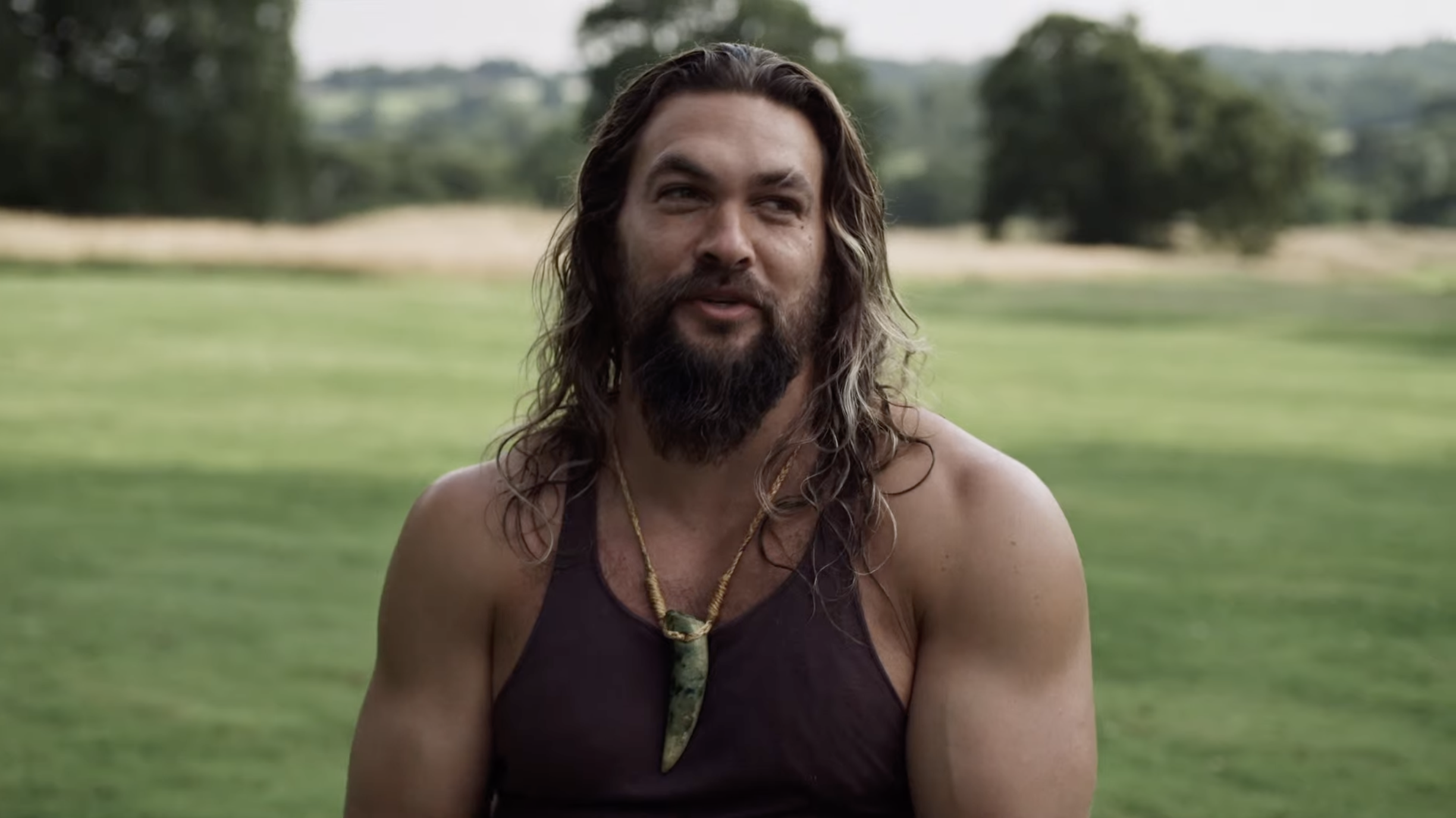 Image 5 of 9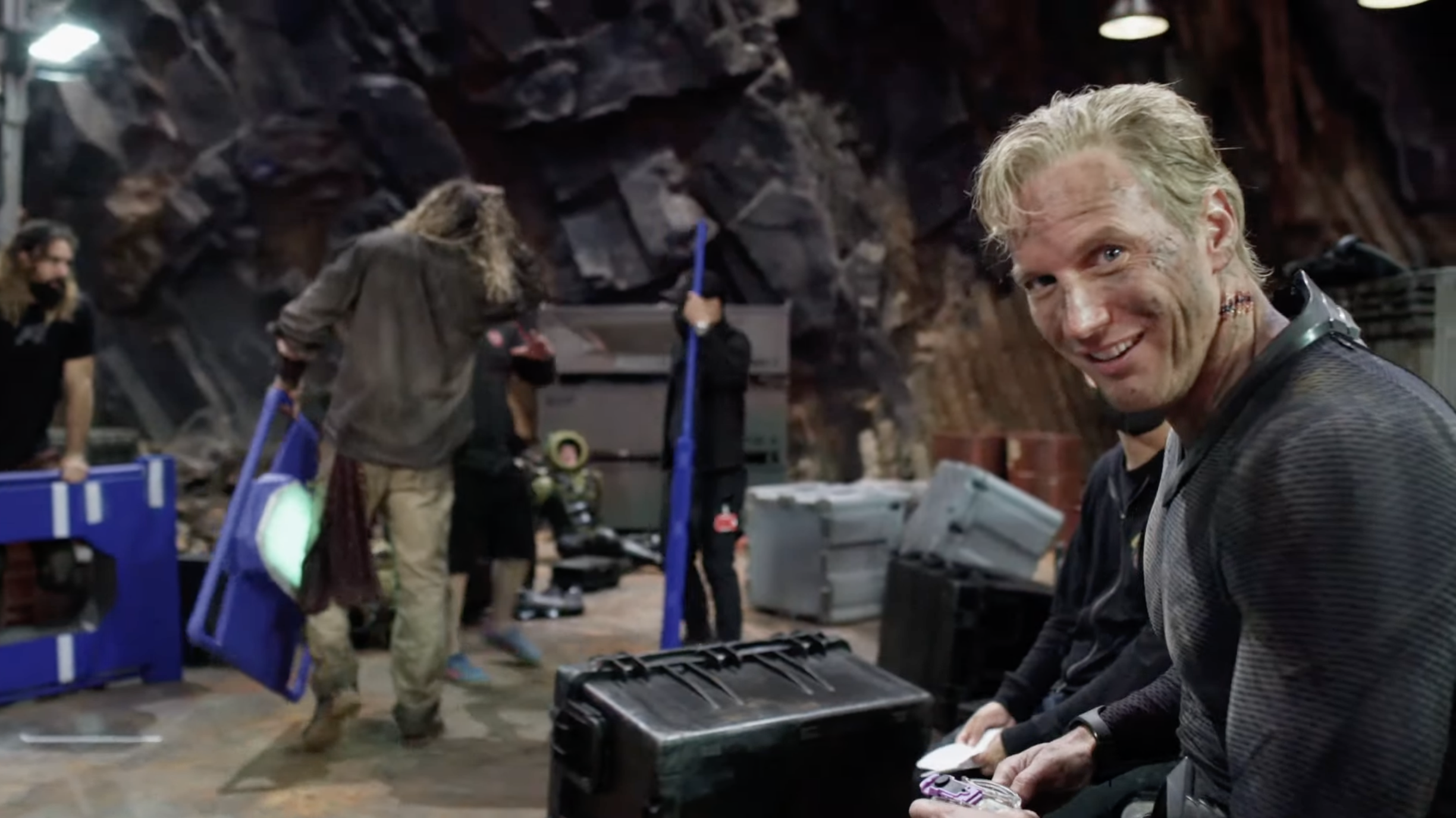 Image 6 of 9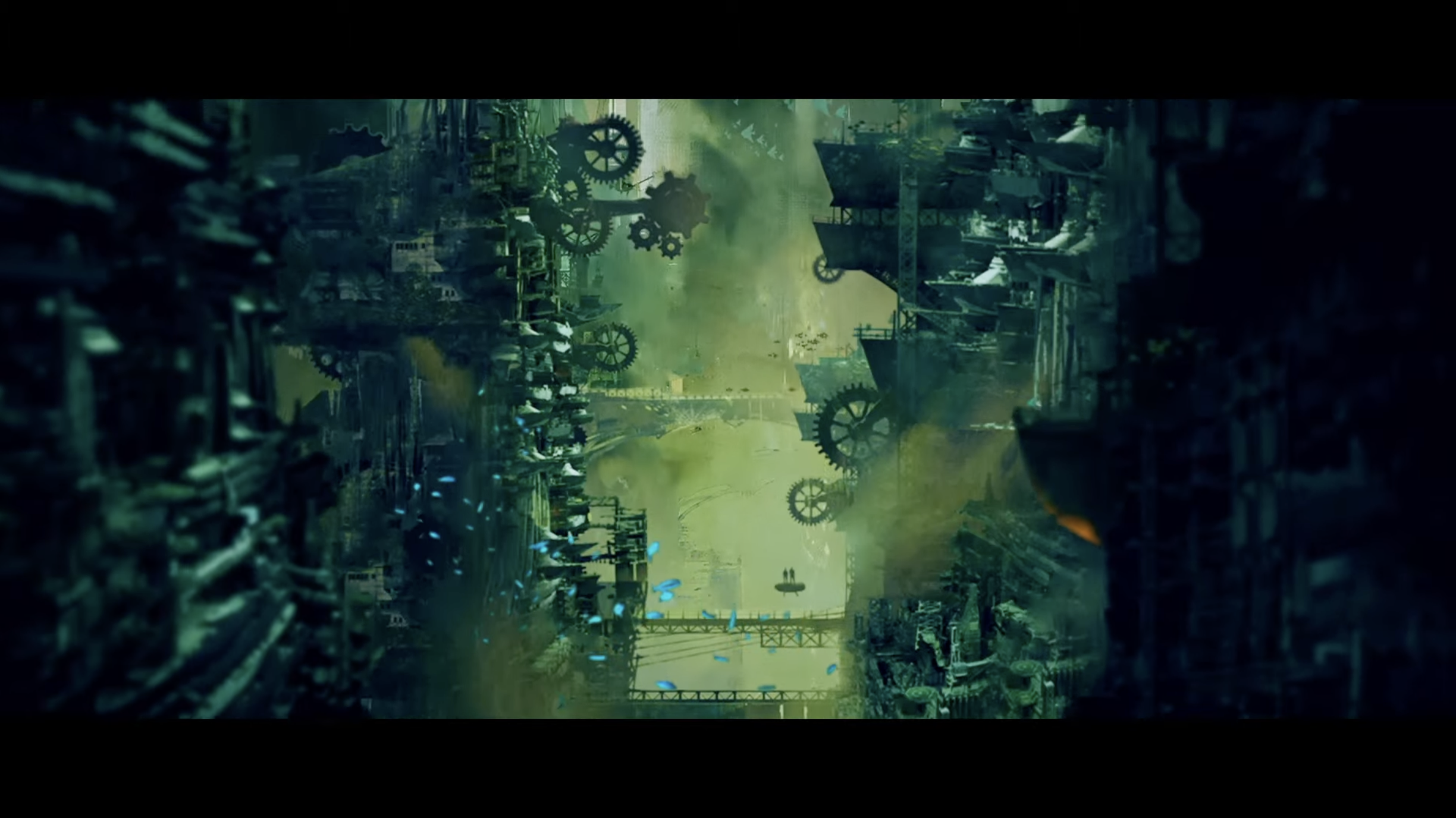 Image 7 of 9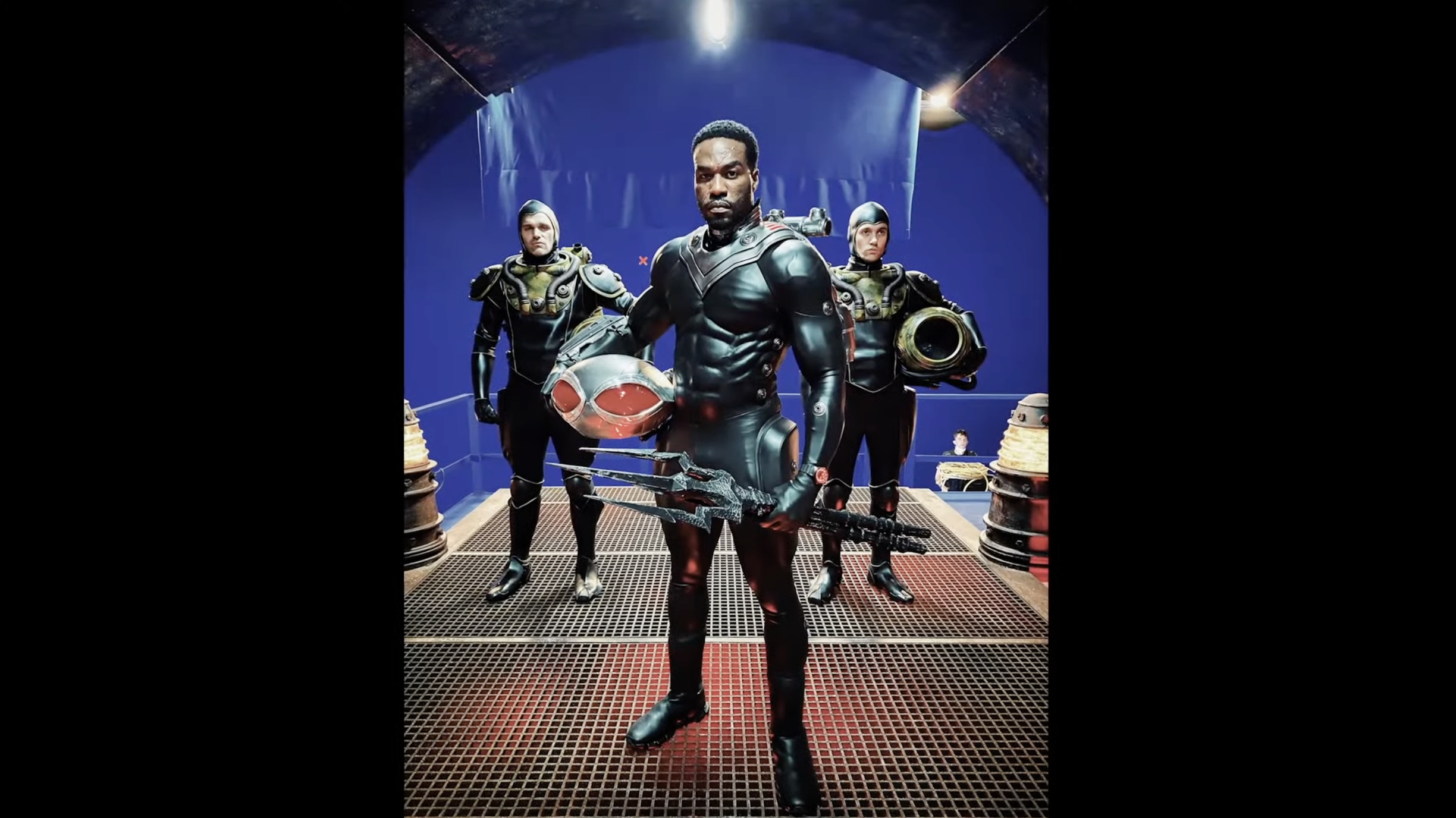 Image 8 of 9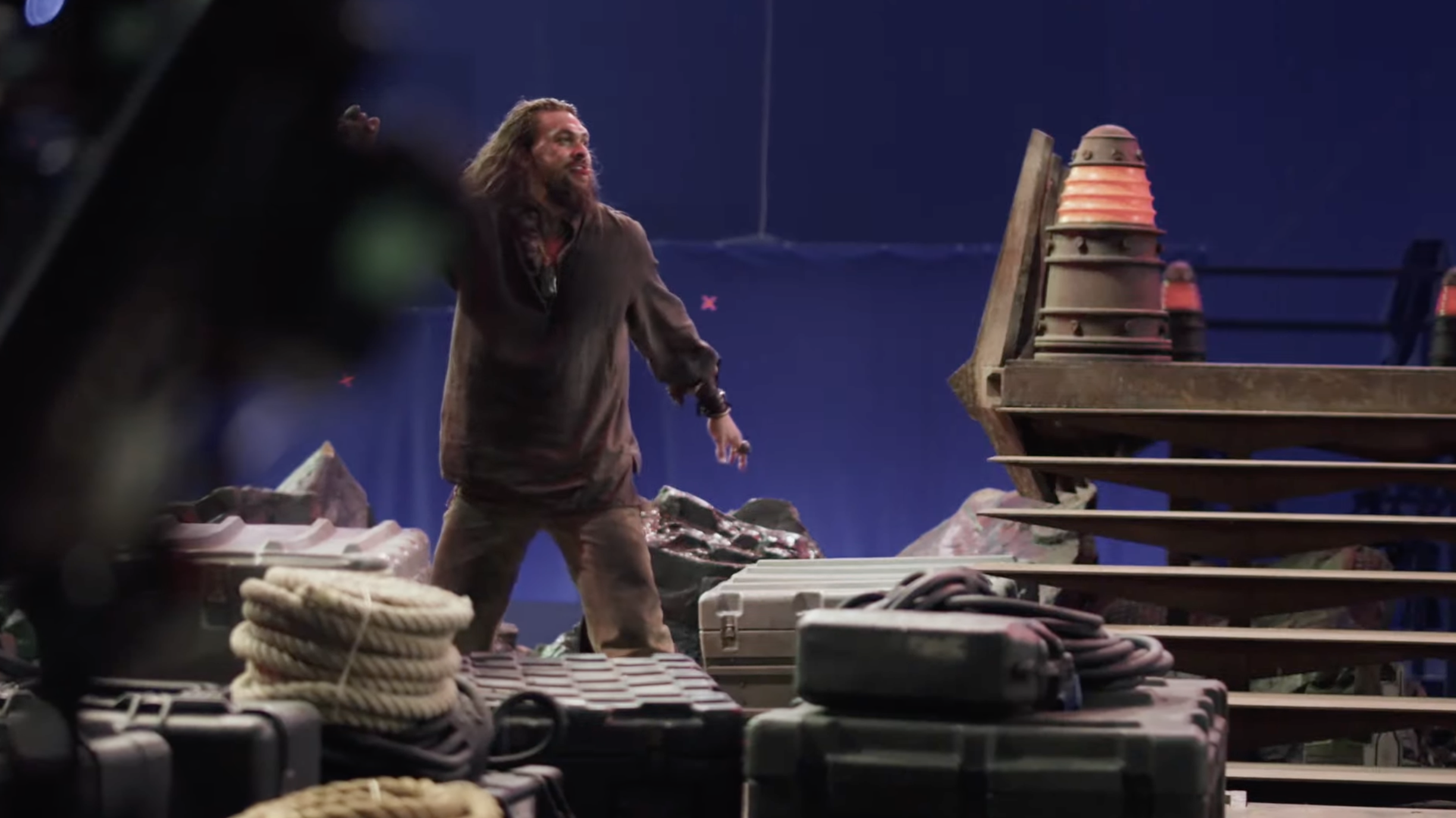 Image 9 of 9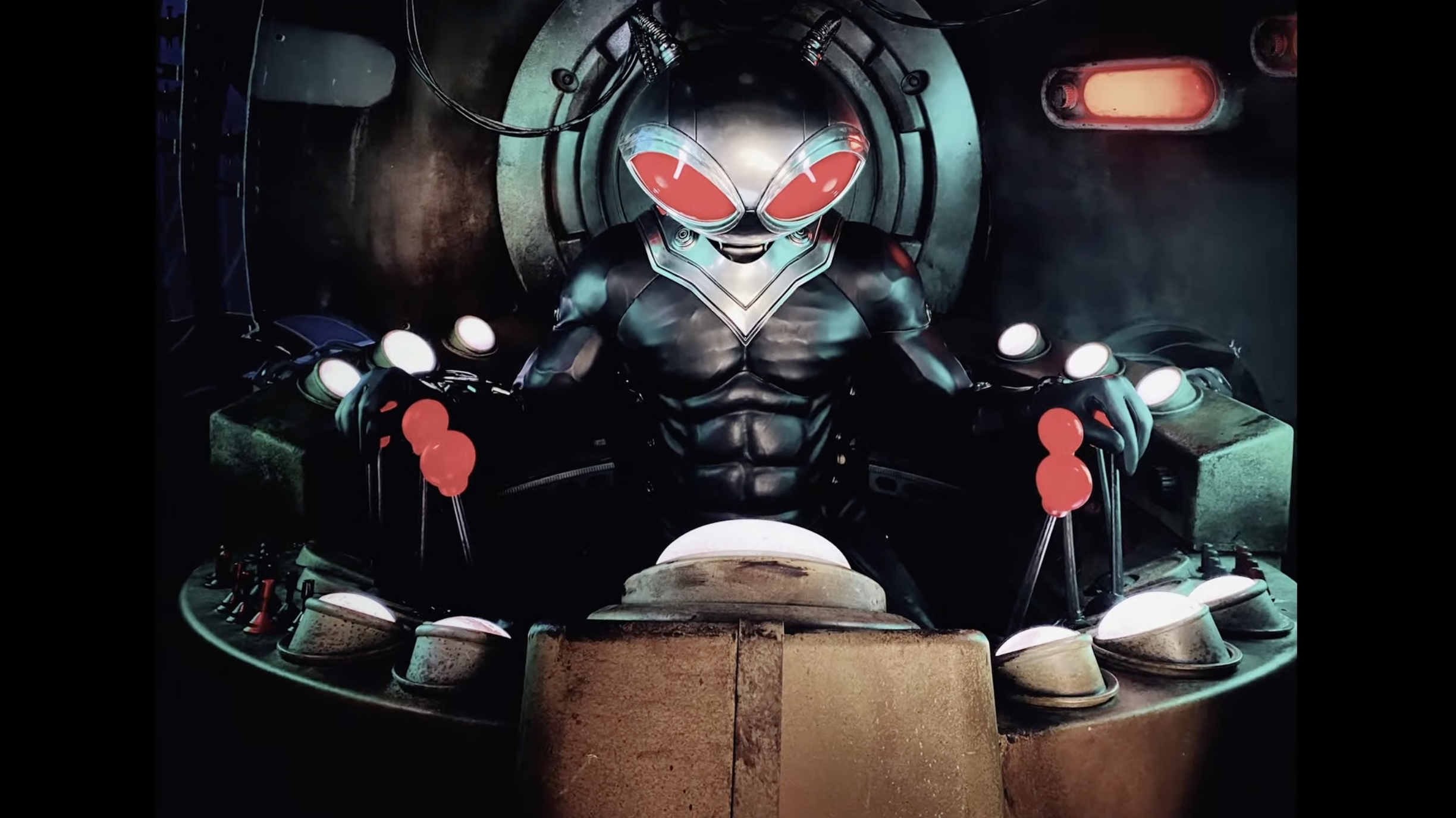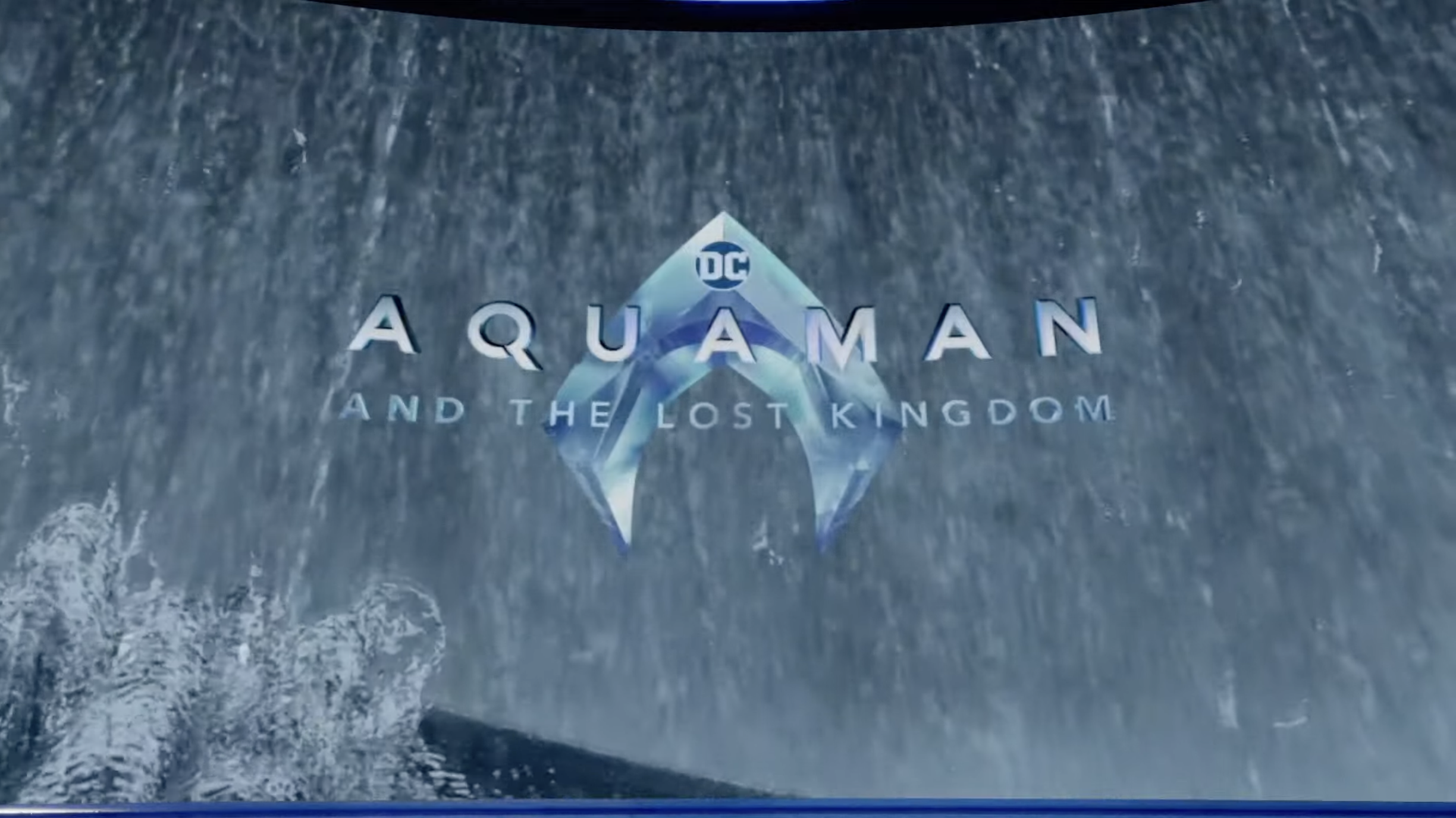 And check out this awesome Aquaman and The Lost Kingdom logo!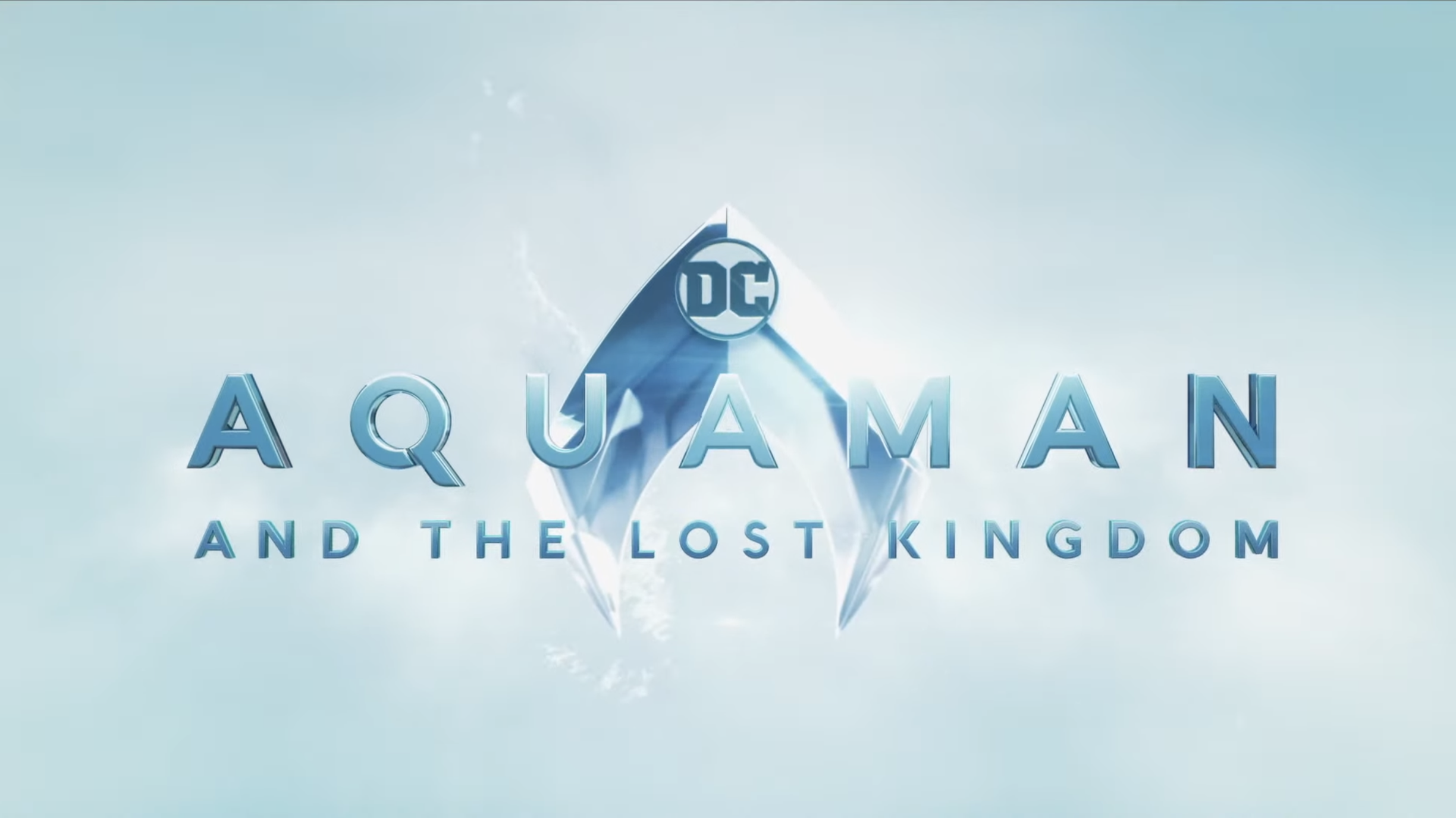 This animated Aquaman series looks goofy in a very fun and adorable way.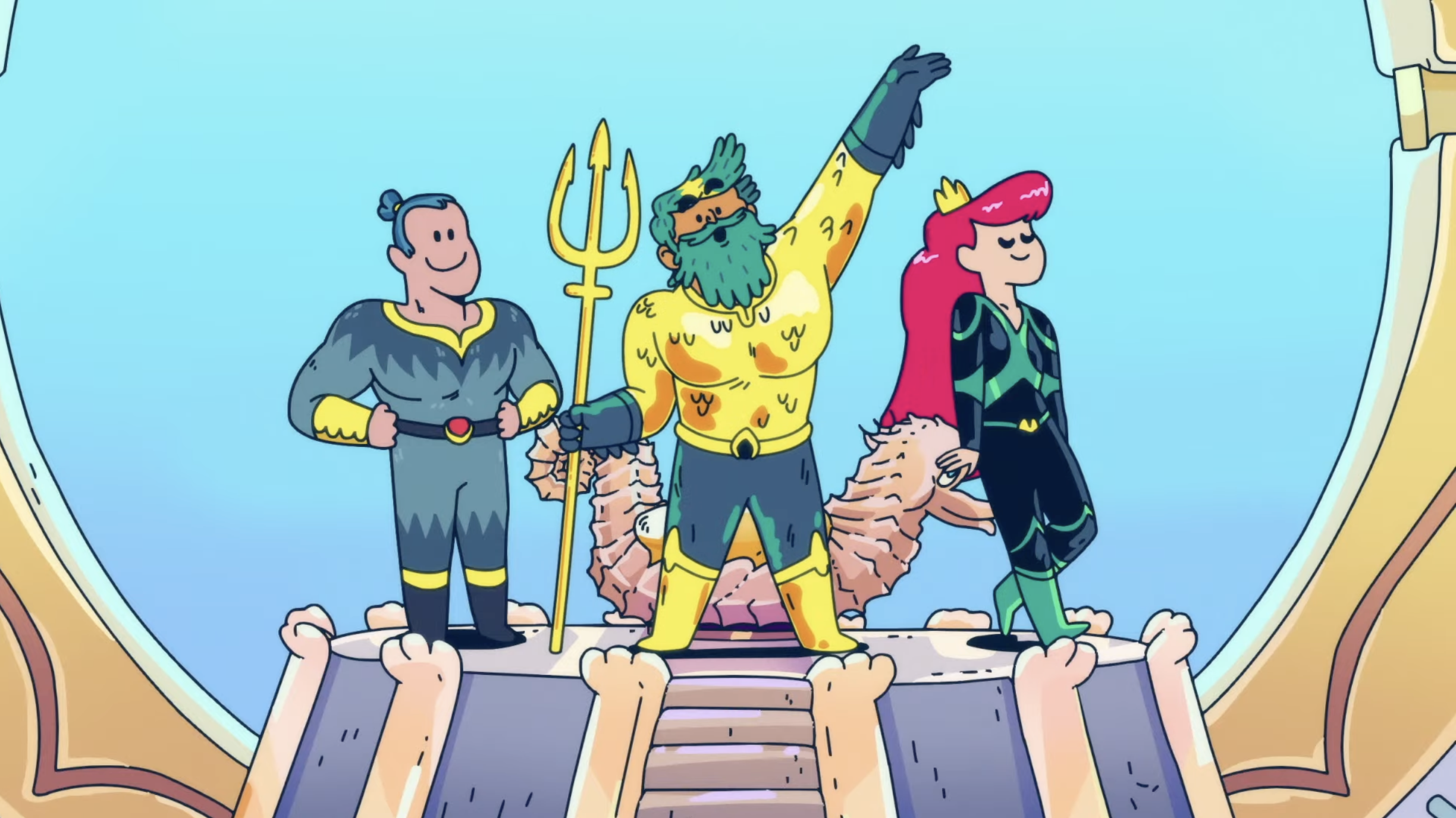 Echo Kellum, Denys Cowan and Reggie Hudlin are talking about the work that Milestone Media has done to improve the issues with representation in comic books. Static Shock and other heroes of color are being discussed, and we're curious where the next stage of Static's story will be told.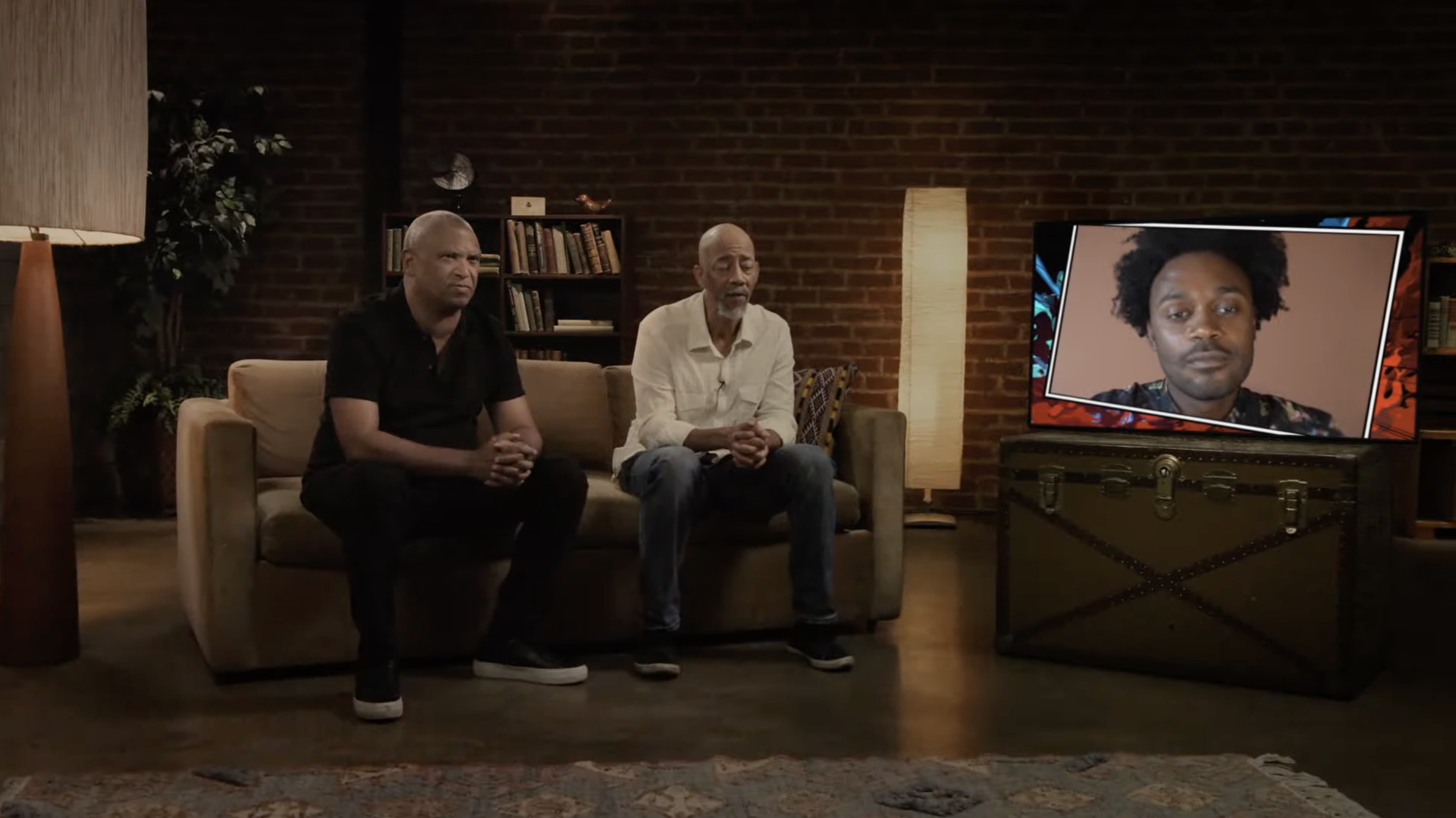 Get ready for crossovers. More seasons of Icon and Rocket and Static are coming, and the big news here is ...
Blood Syndicate is coming back in 2022!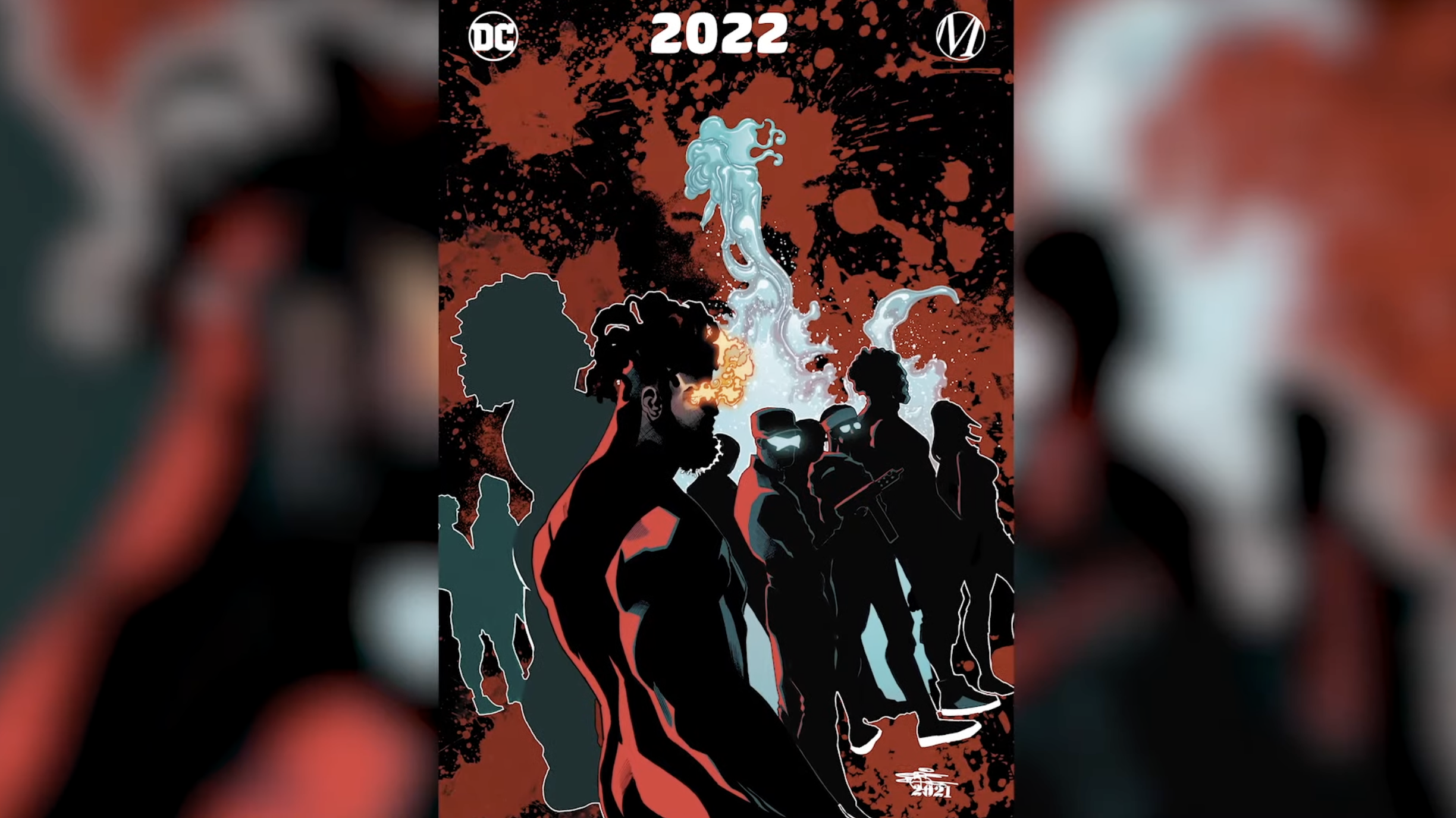 Also, a 1,300 page compendium of Milestone's content is coming!
The live-action feature Static Shock film is mentioned, Michael B. Jordan is producing.
And a Milestone animated feature film is confirmed!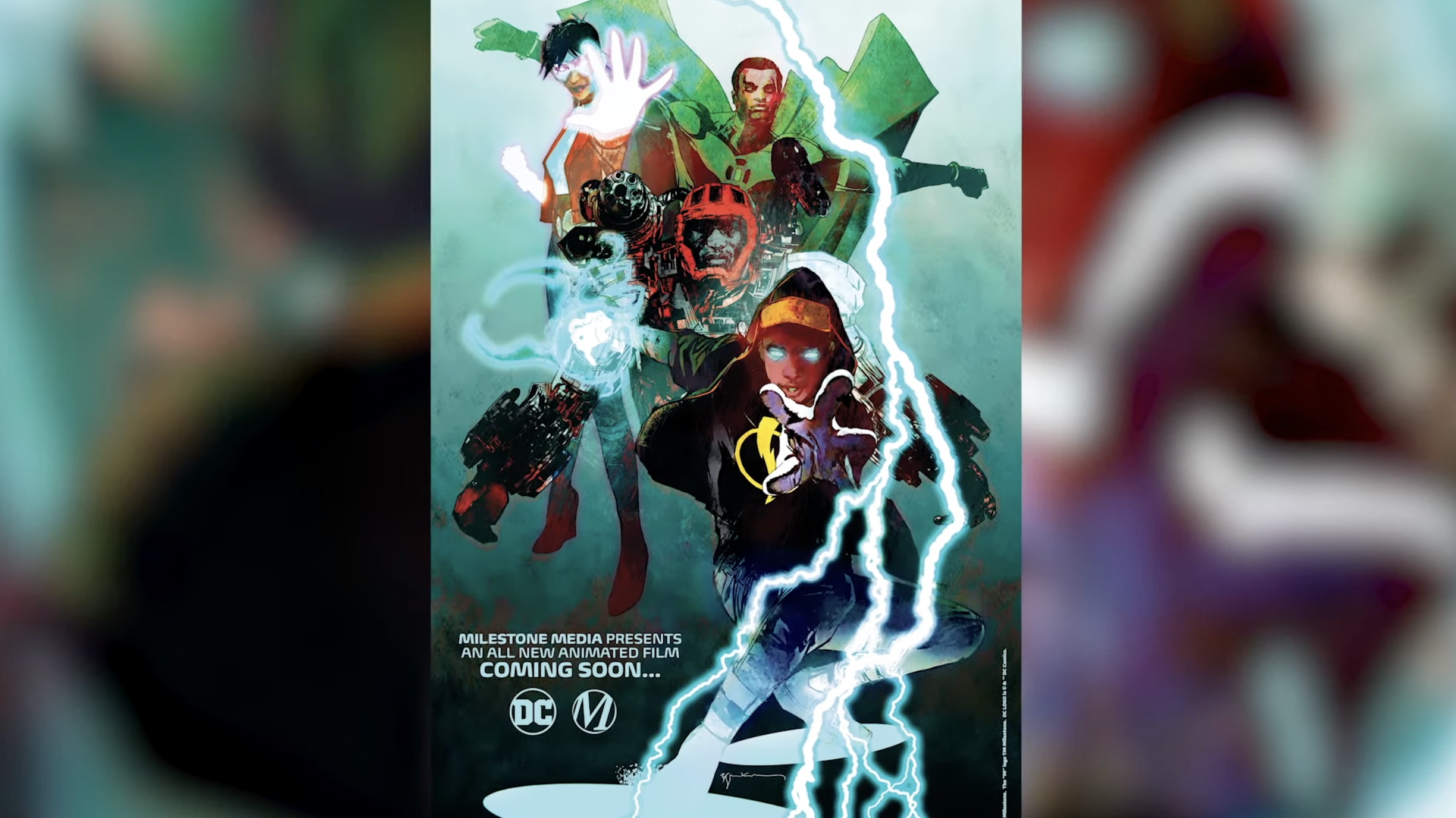 We got a WebToon preview for Wayne Family Adventures!
Image 1 of 4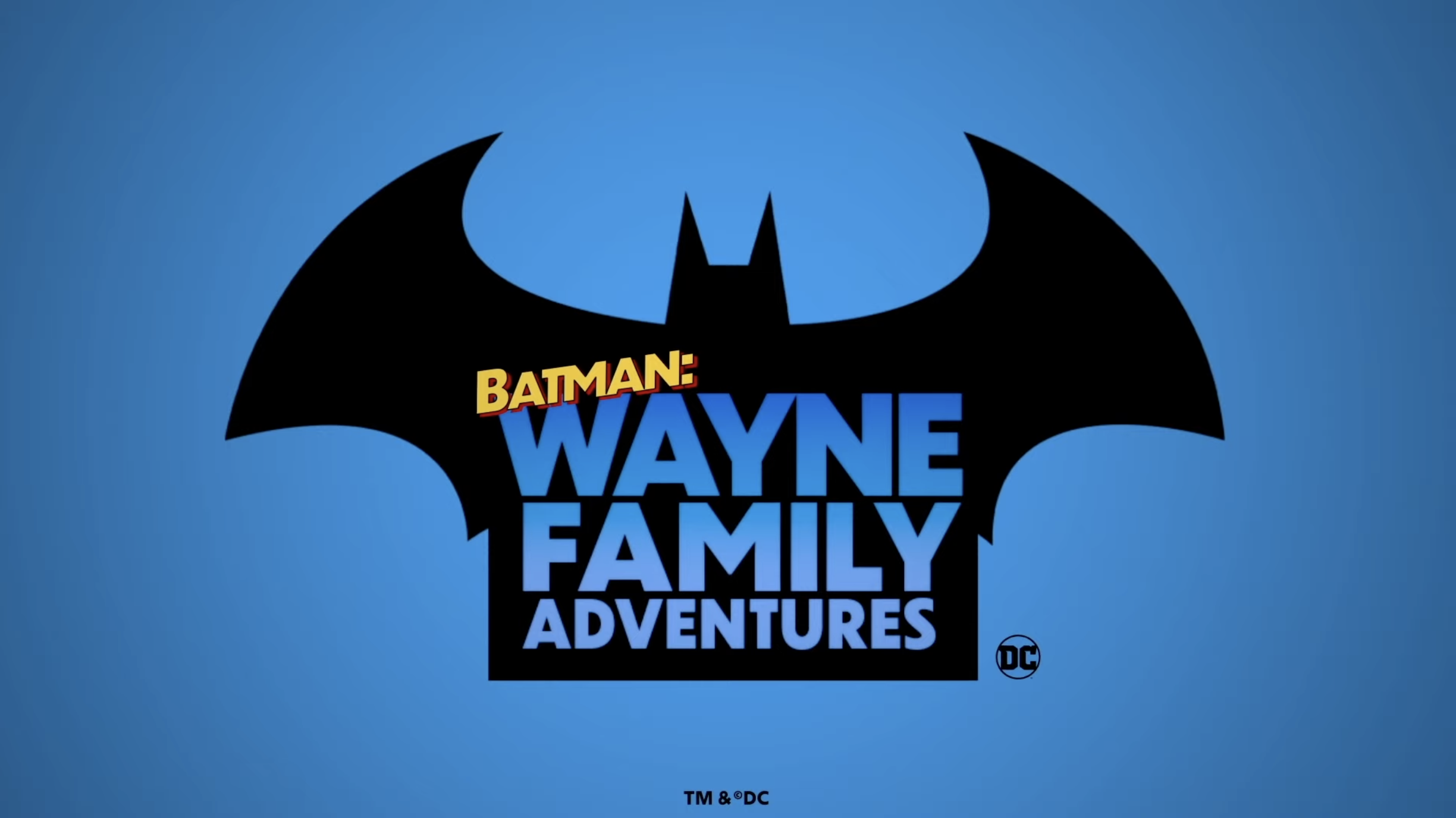 Image 2 of 4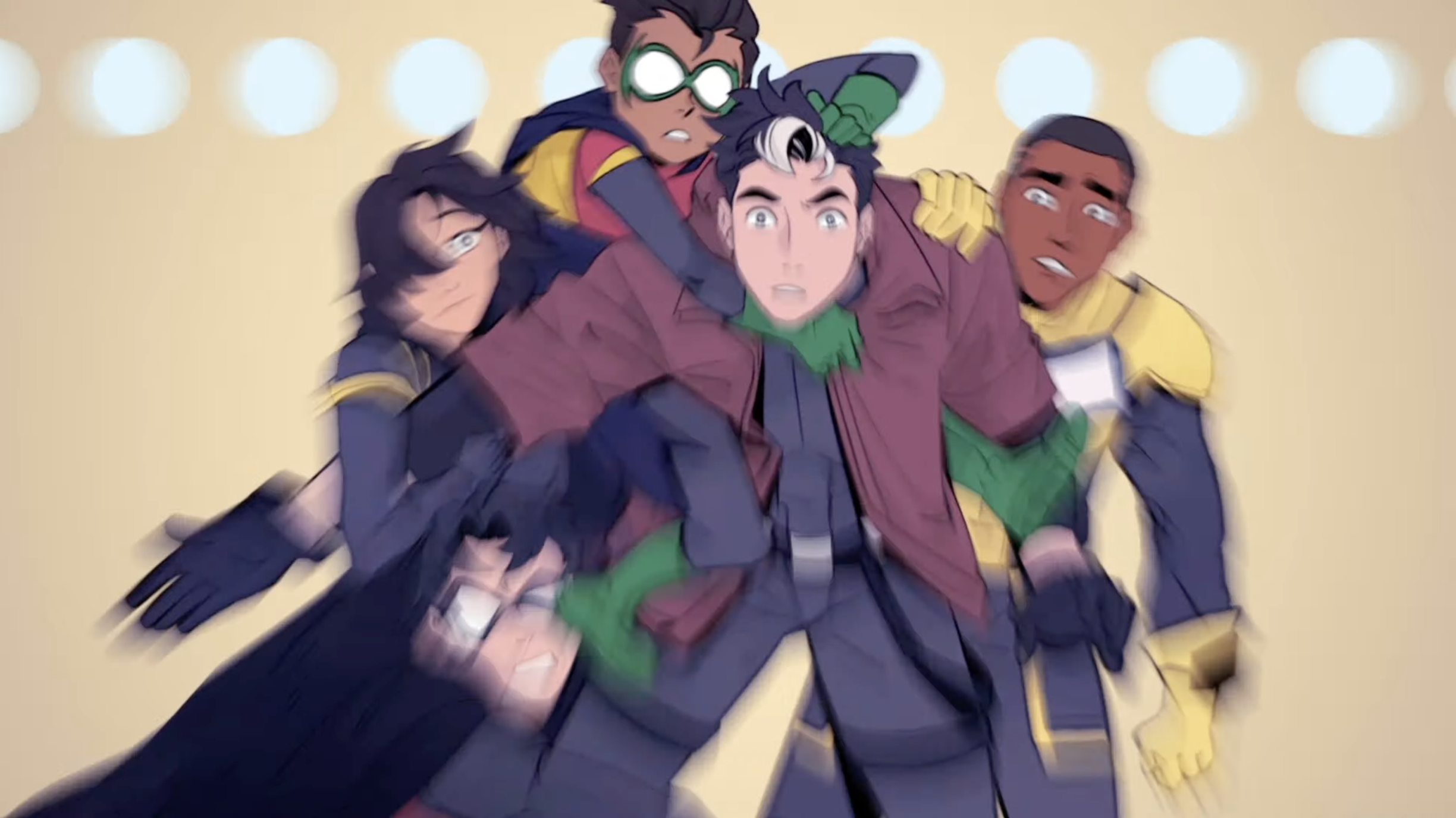 Image 3 of 4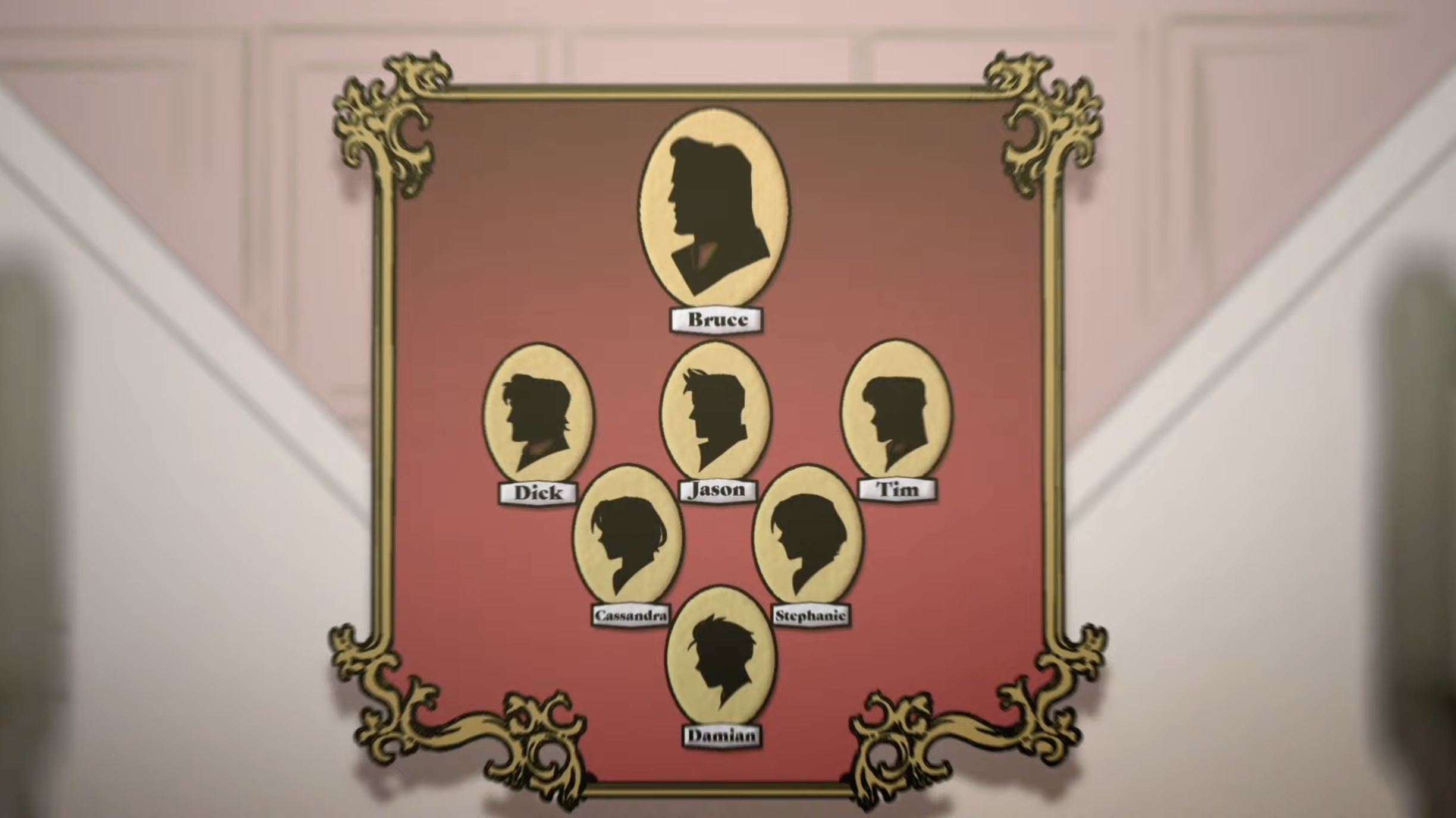 Image 4 of 4
Flula Borg is talking about Javelin's death in The Suicide Squad, as a segue to the Suicide Squad Kill The Justice League preview.
The clip from the Suicide Squad game is heavy on pre-rendered cinematics (which look really cool), and light on gameplay footage. Superman looks very grim, the Penguin gets shocked (a lot) and King Shark looks awesome.
Image 1 of 7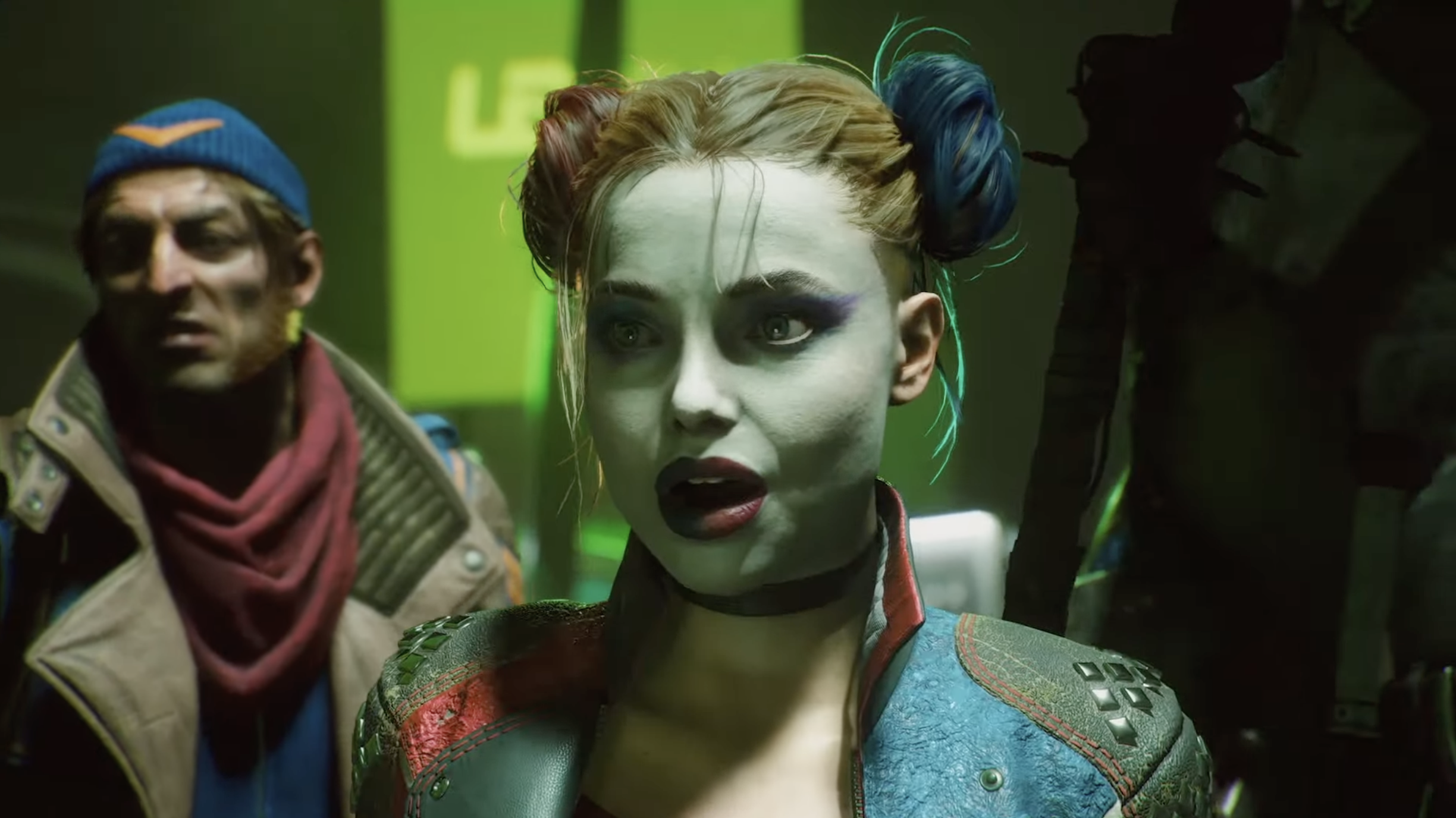 Image 2 of 7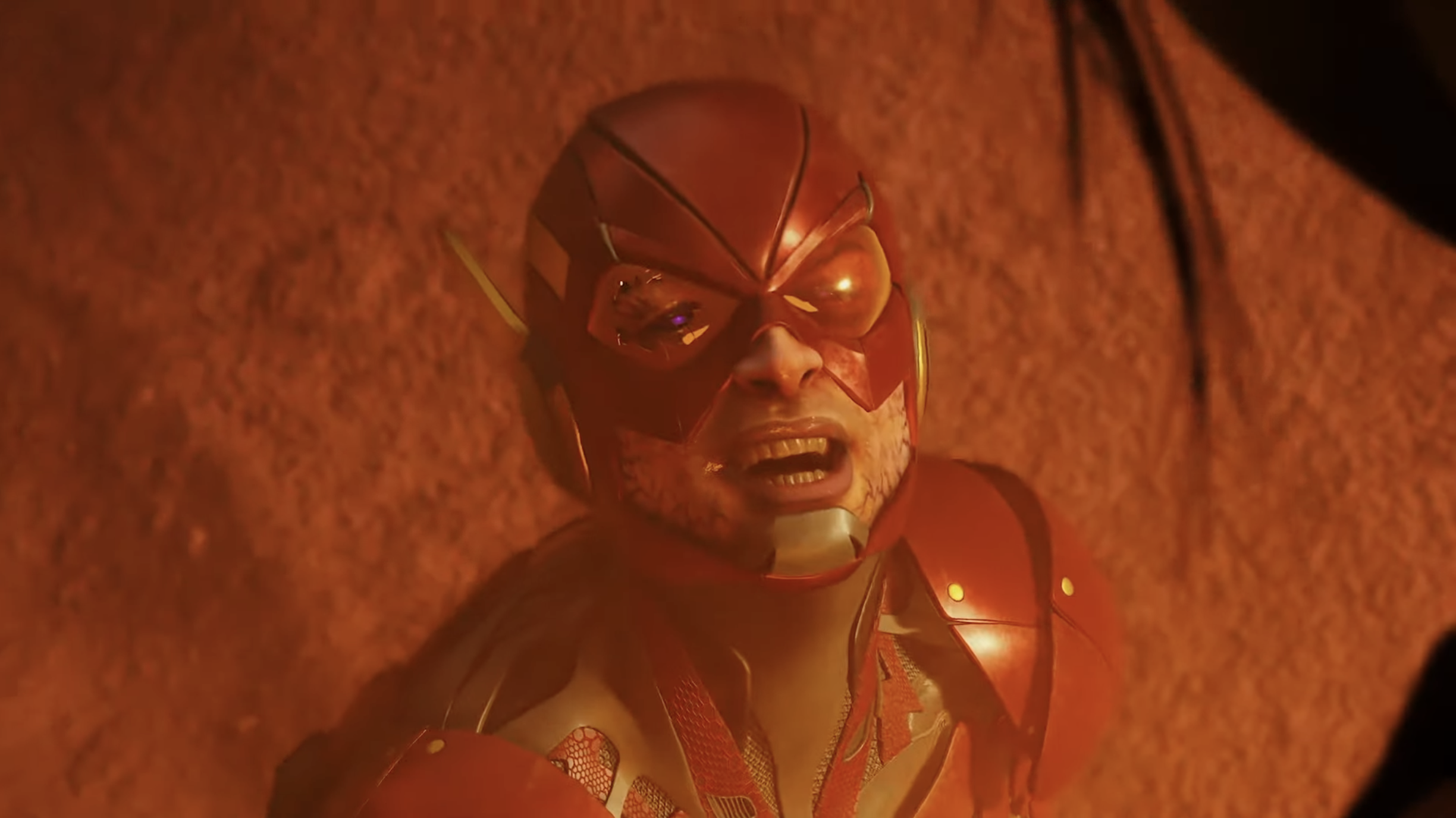 Image 3 of 7
Image 4 of 7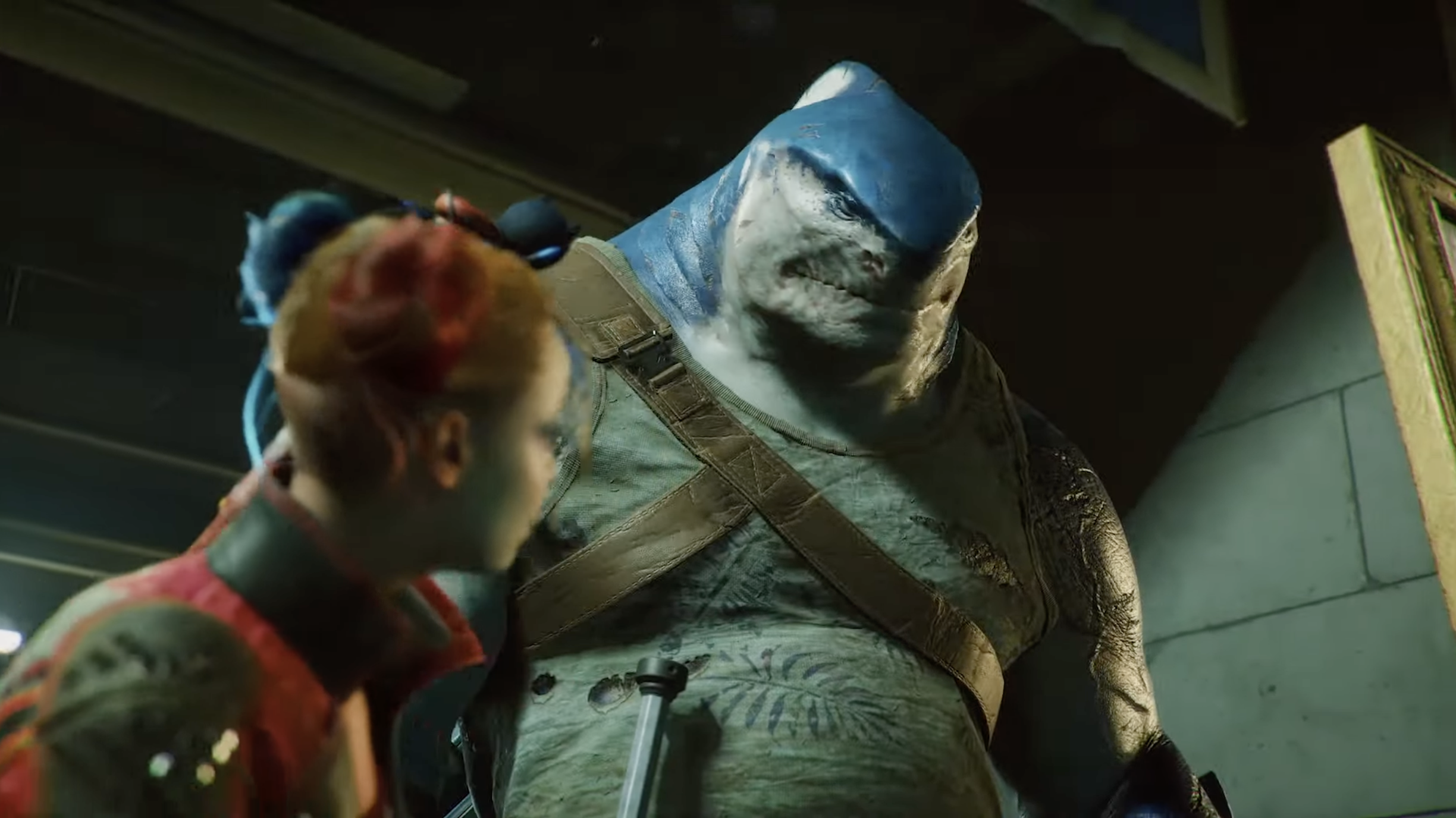 Image 5 of 7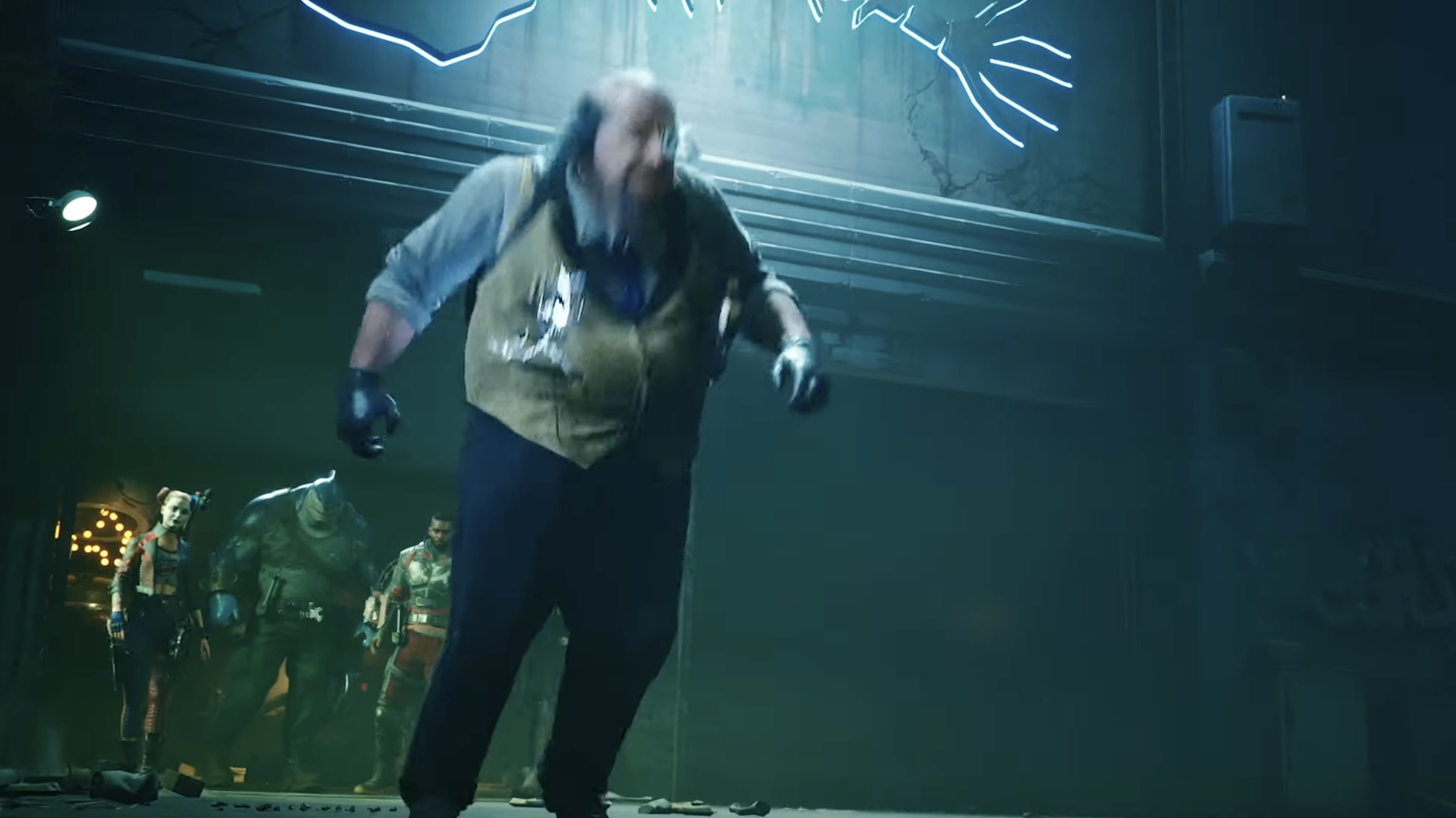 Image 6 of 7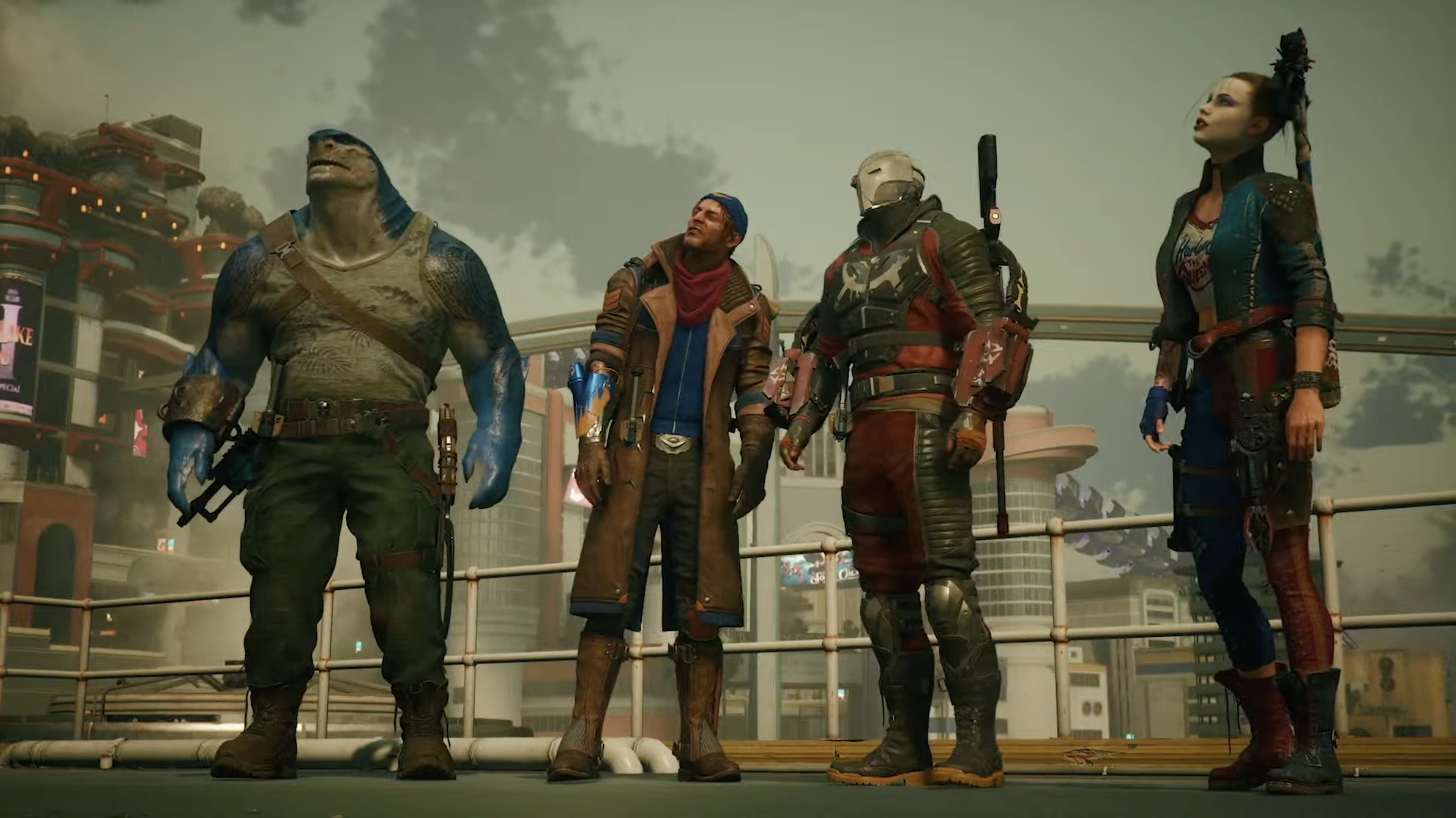 Image 7 of 7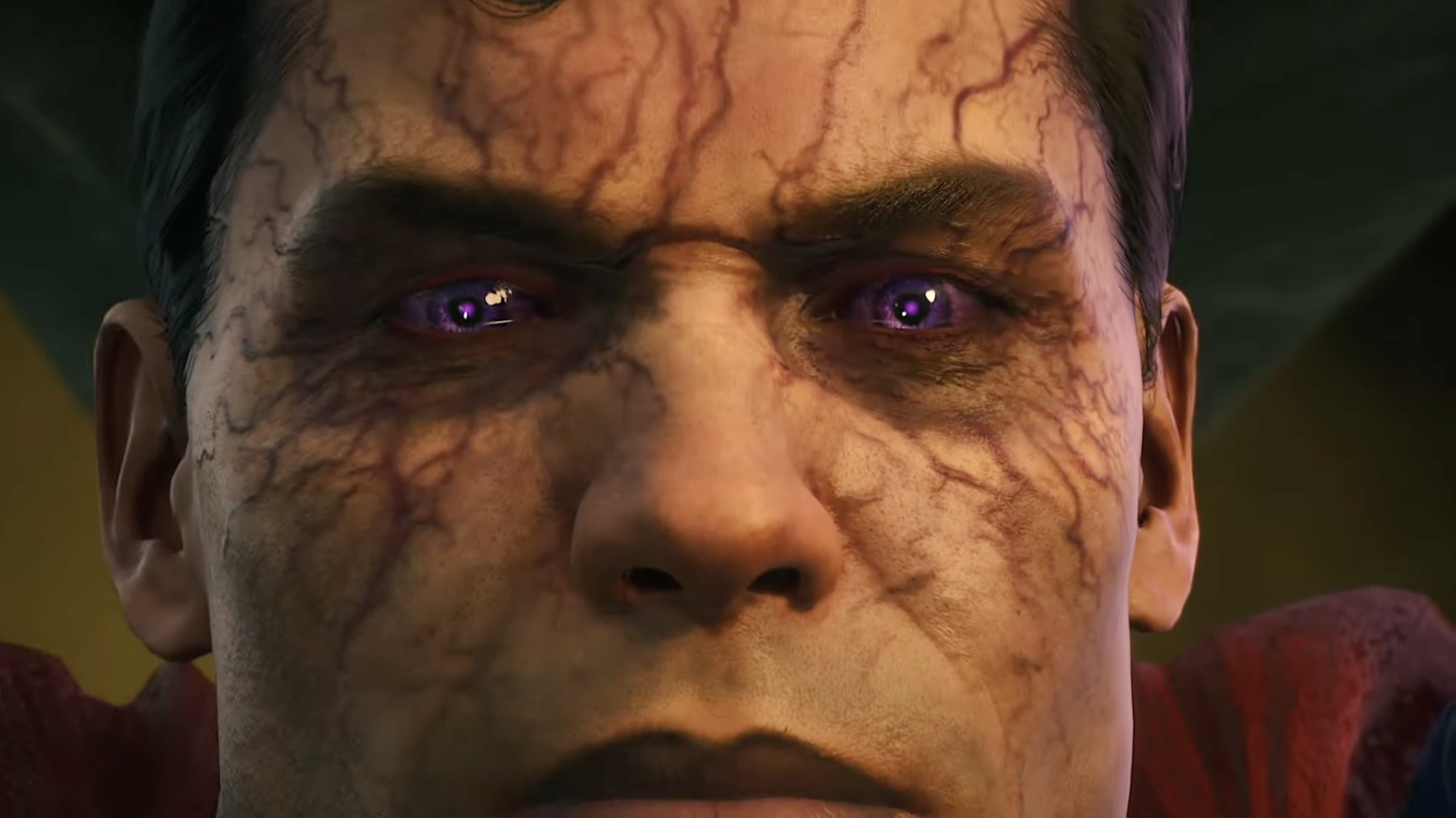 This Killer Shark fancam music video is reminding us that Nanaue is everything.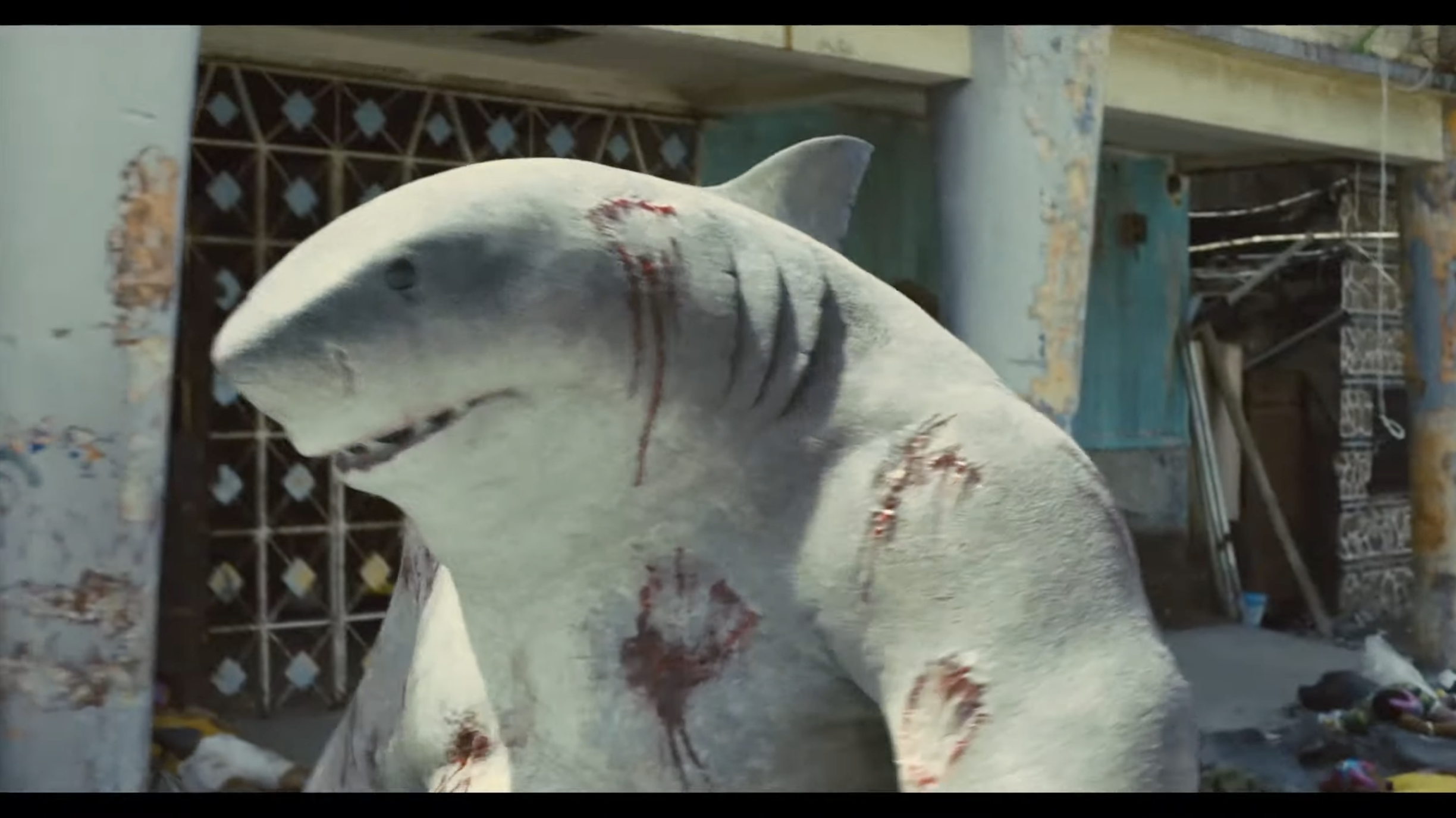 The Suicide Squad cast is here to thank the public, and it's all just a segue to talk about the big spinoff!
Image 1 of 6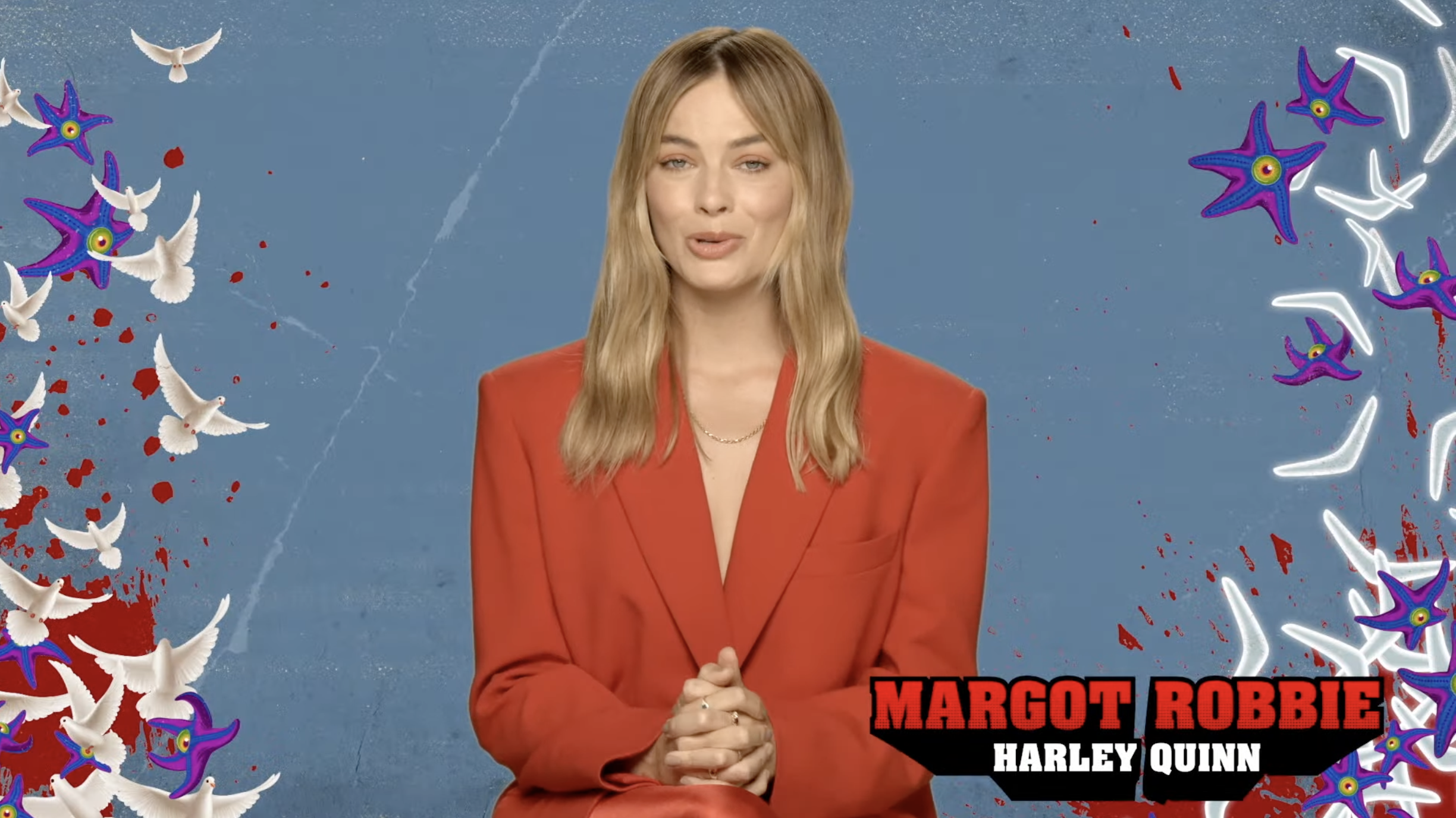 Image 2 of 6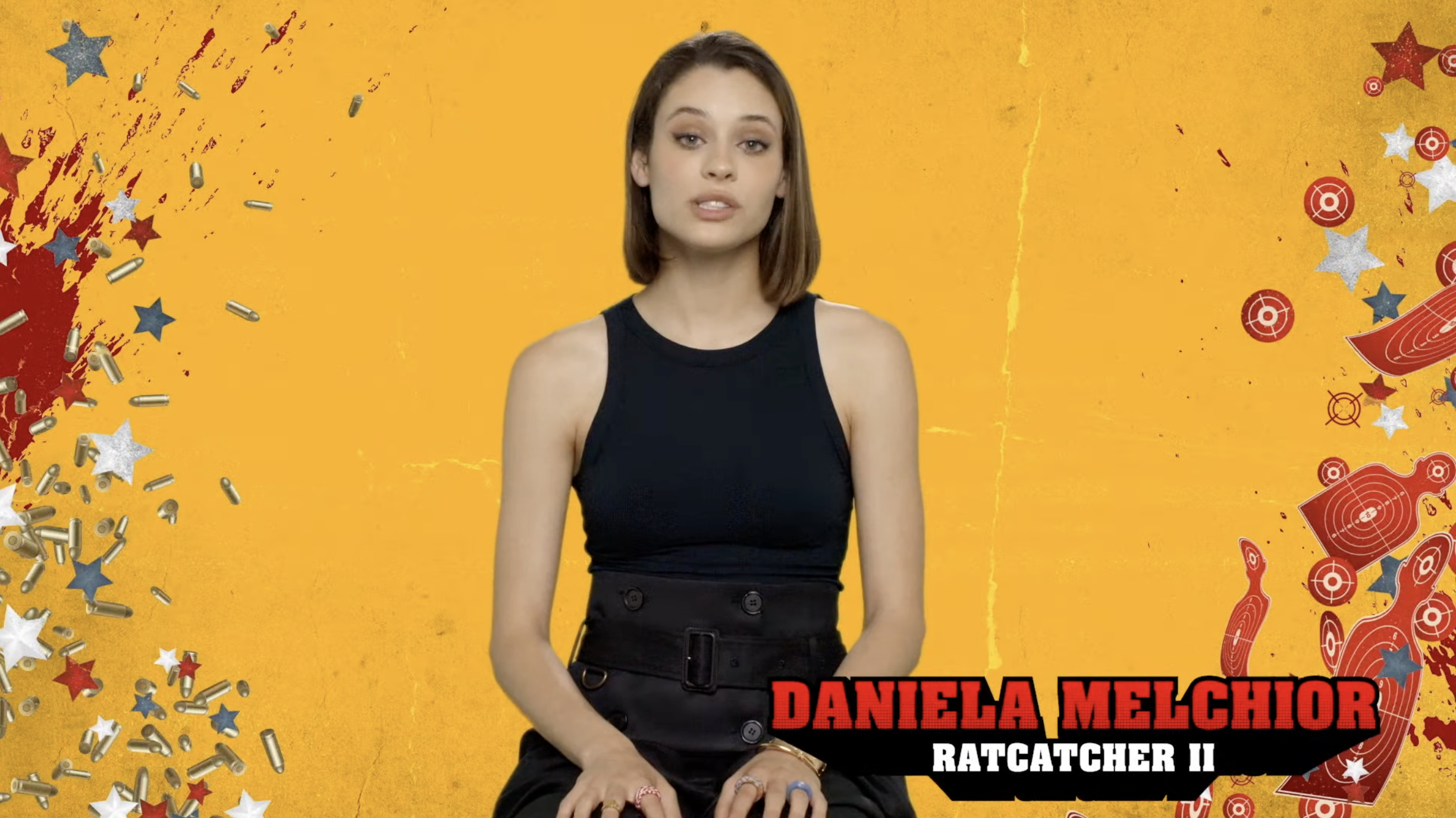 Image 3 of 6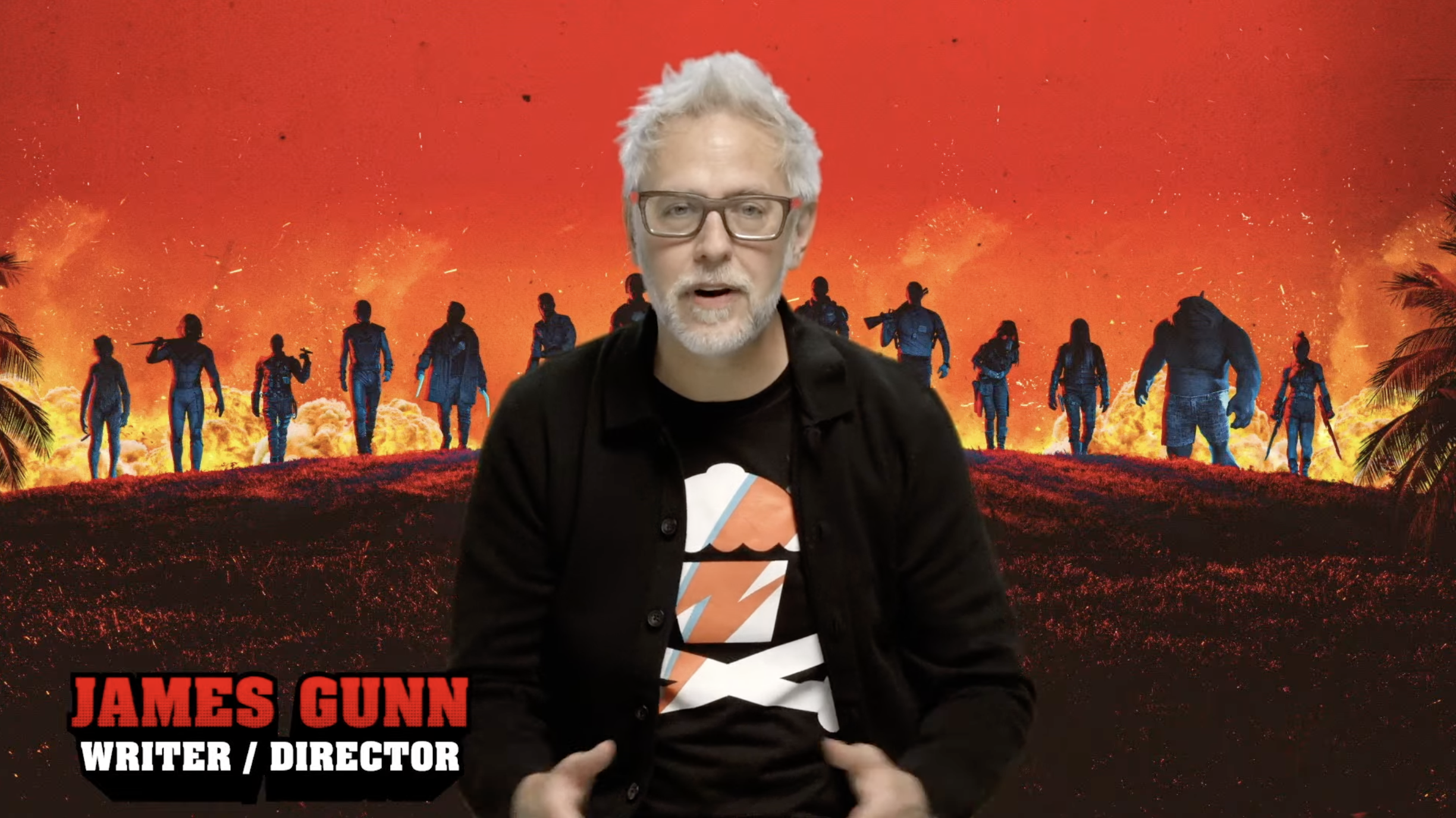 Image 4 of 6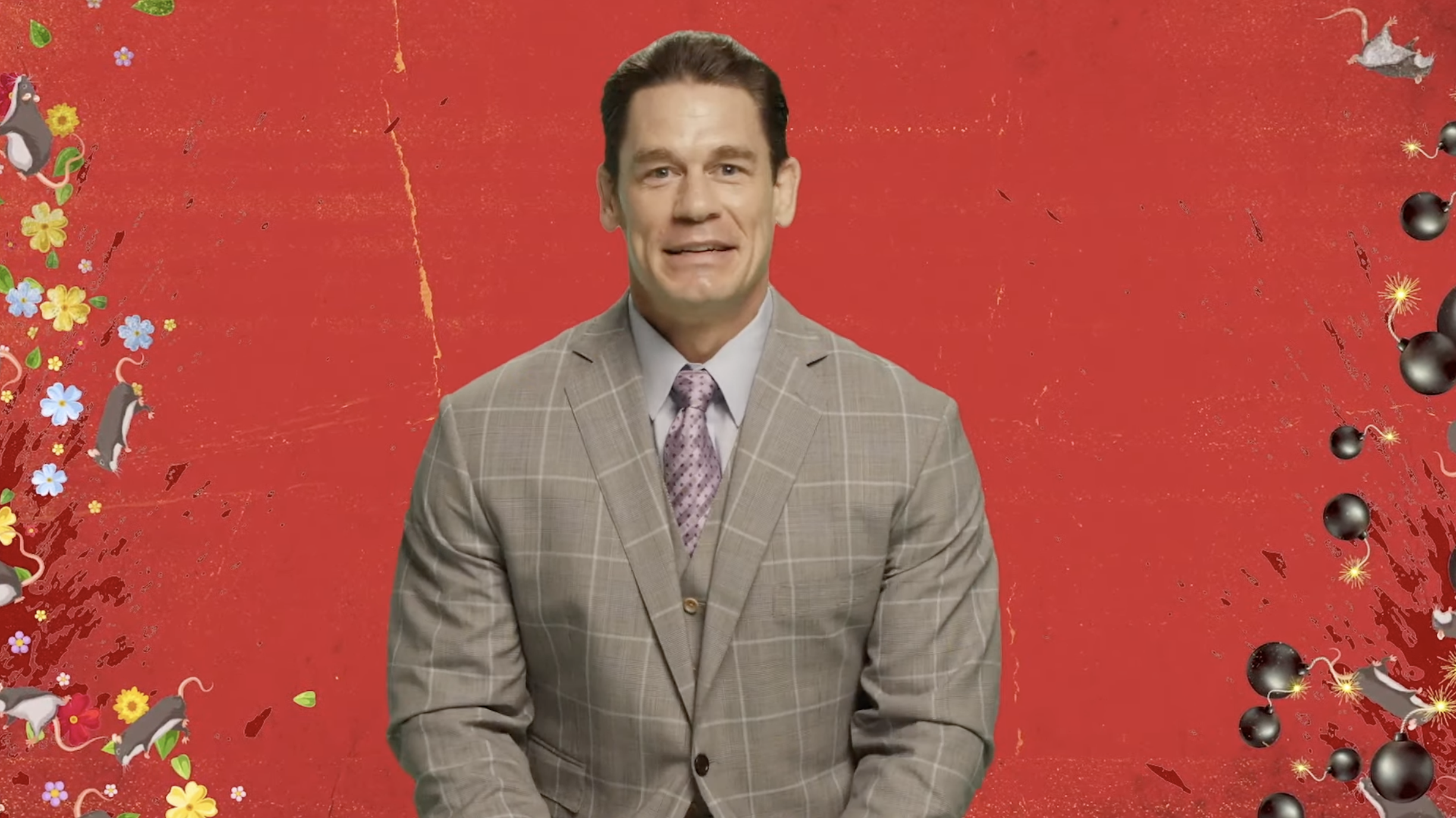 Image 5 of 6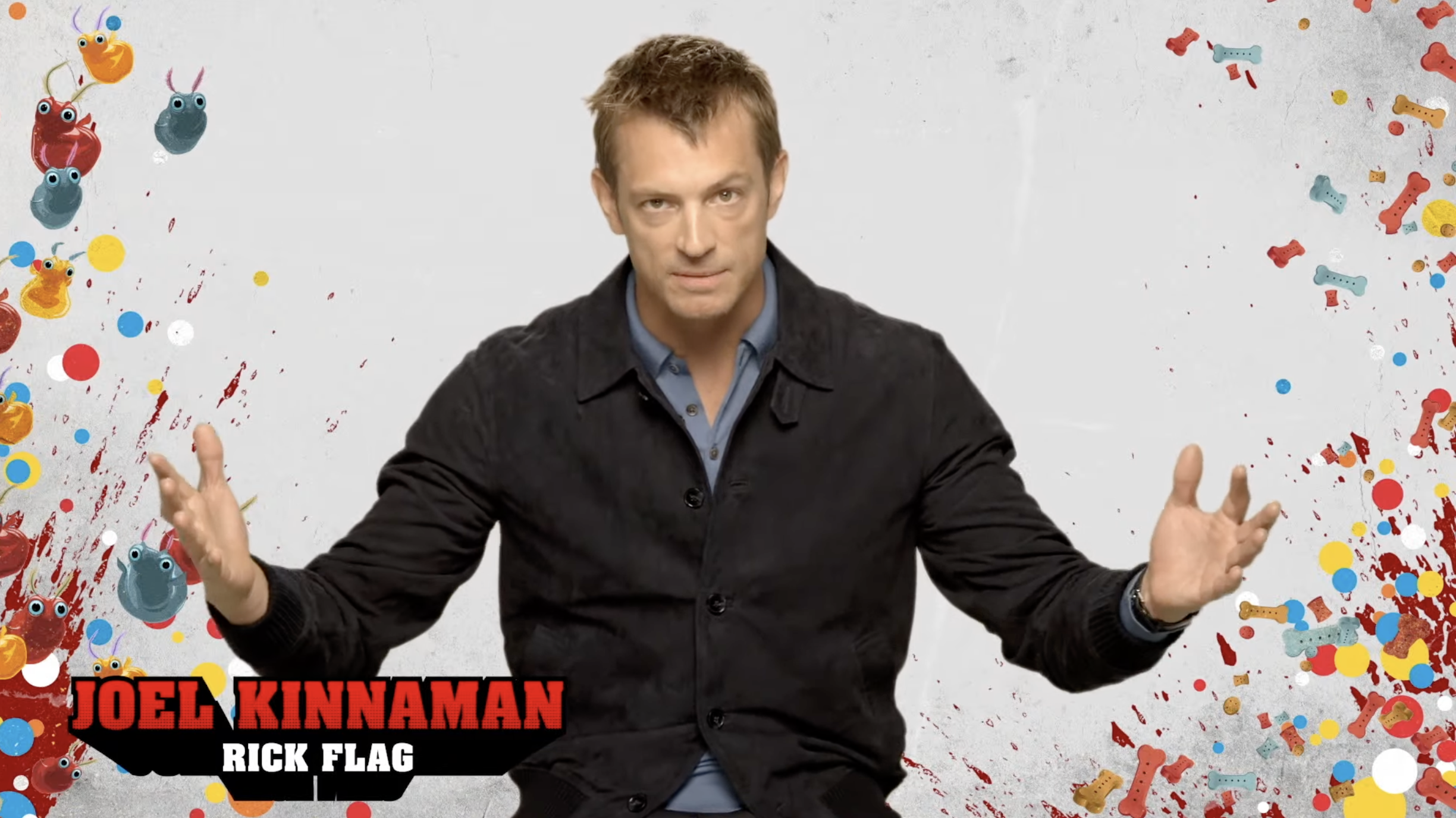 Image 6 of 6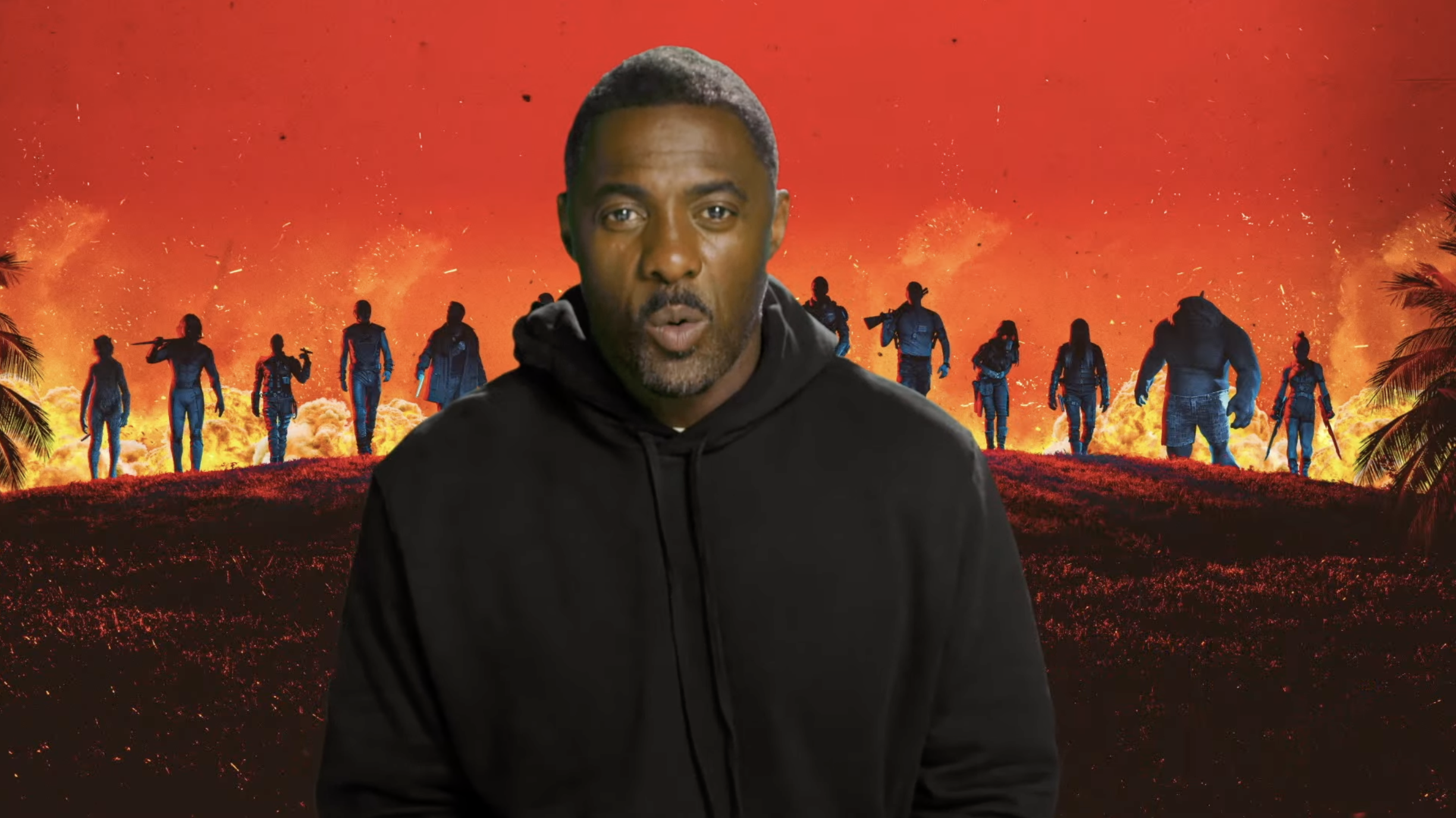 Peacemaker looks like it was a ton of fun to make. the cast panel is showing off a lot of love between this team. It appears that Cena (in character) was making everyone break, but Steve Agee was recording stuff on his own phone the whole time.
Image 1 of 6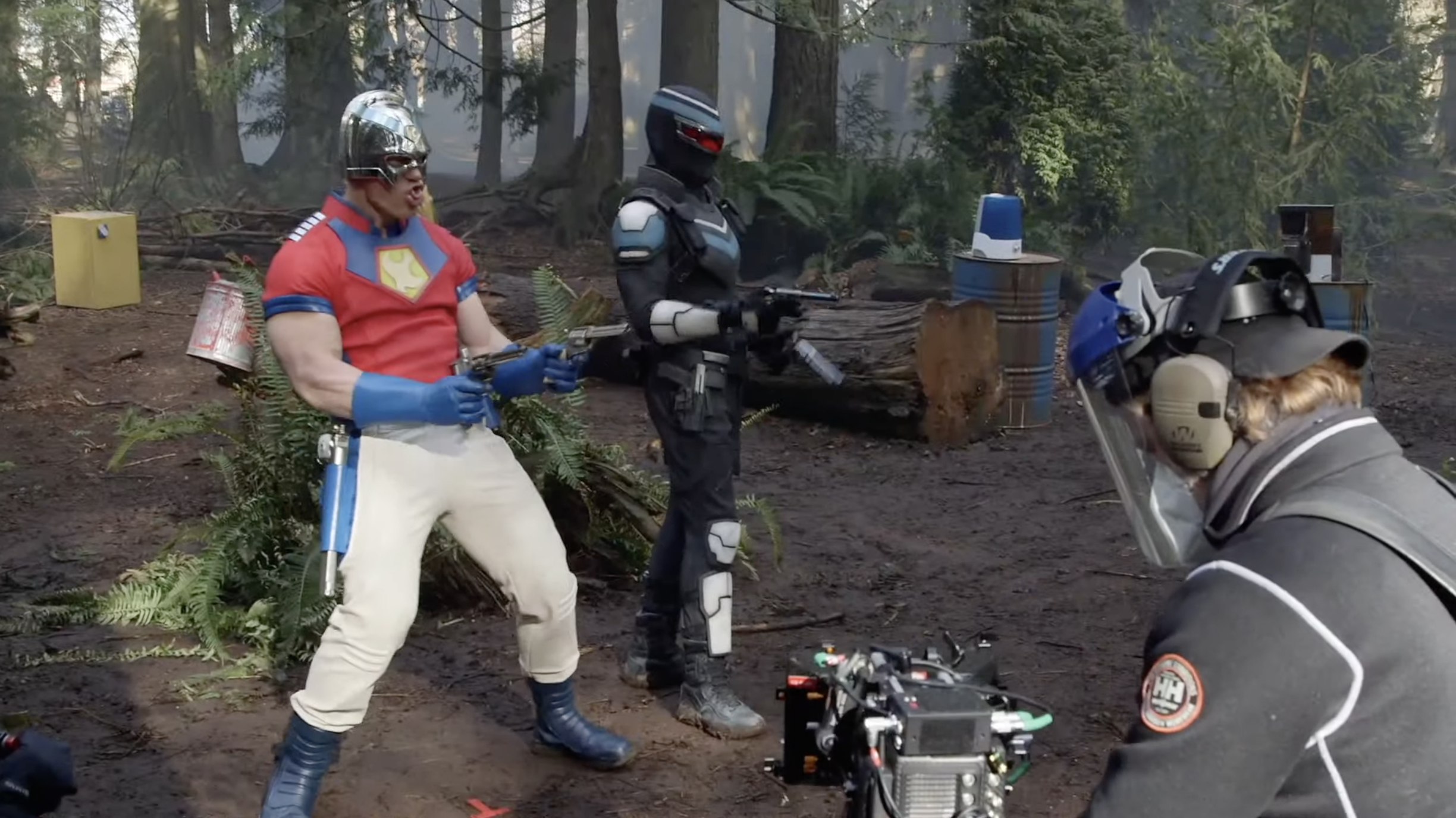 Image 2 of 6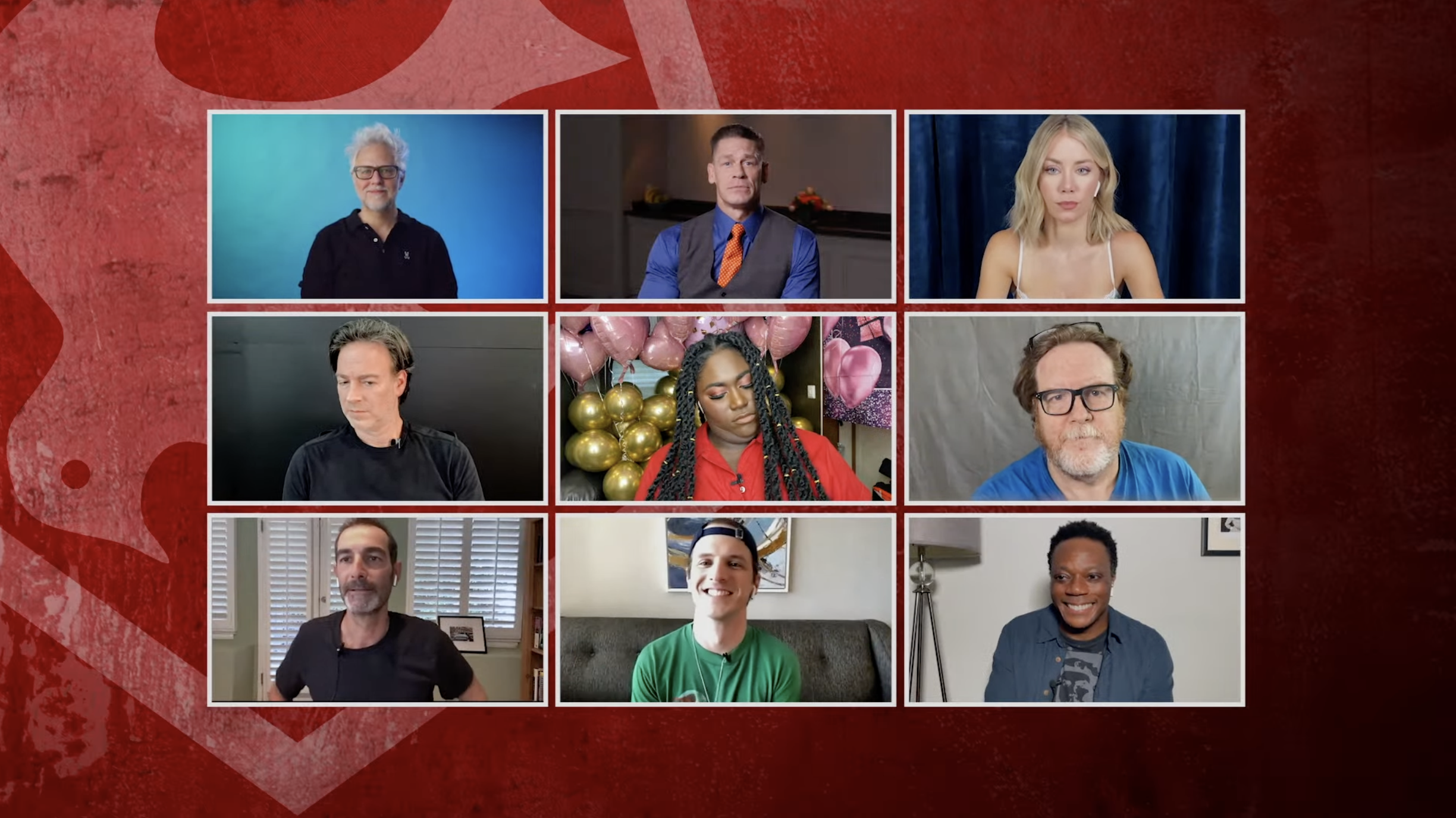 Image 3 of 6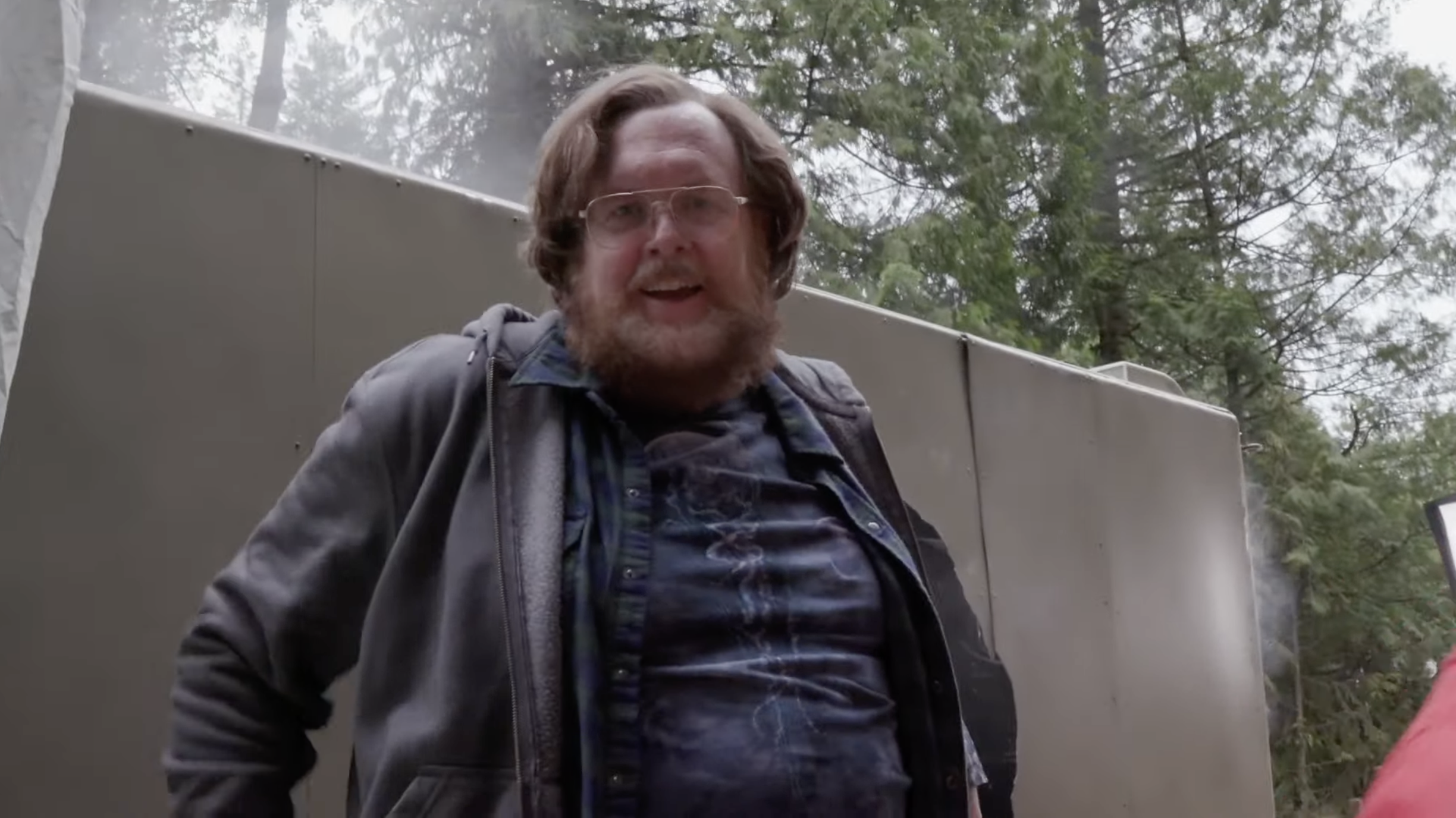 Image 4 of 6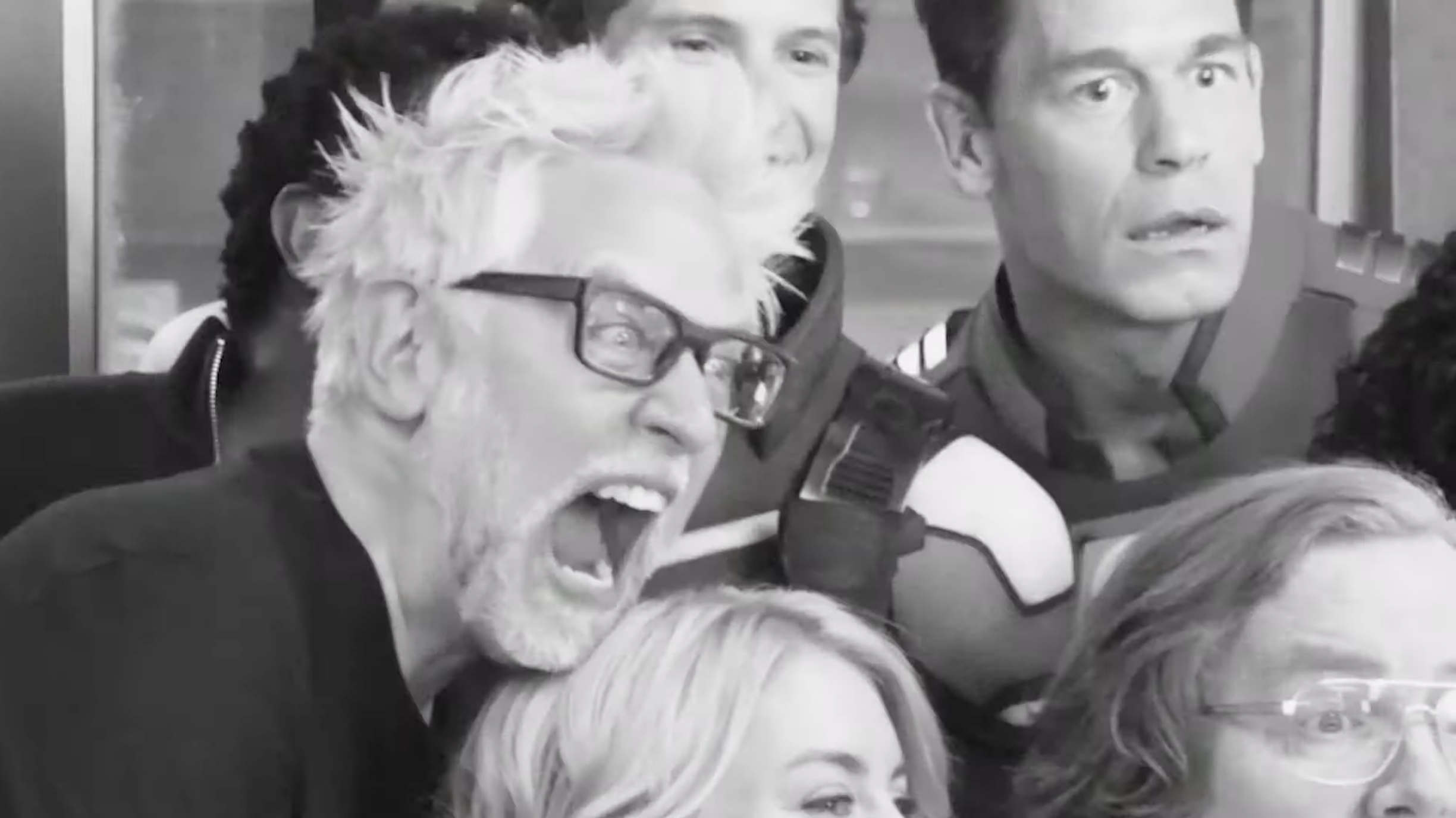 Image 5 of 6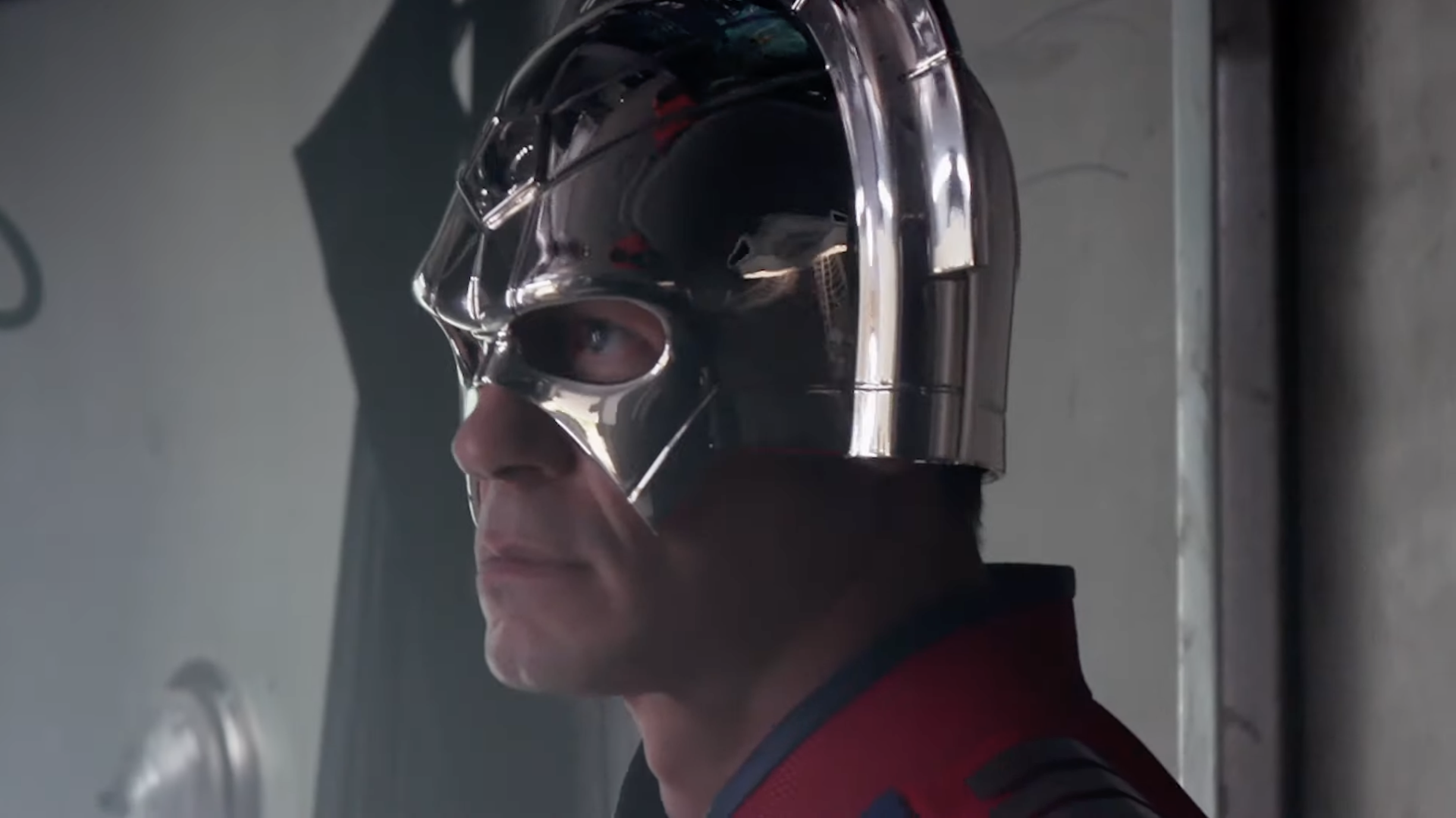 Image 6 of 6