Update: The iPhone 14 Pro's ultrawide camera may also be receiving an upgrade.
Another rumor once again tips the Pro models of the iPhone 14 to feature a 48MP camera when they arrive this fall. And that suggests that megapixel counts actually matter again.
This tidbit of information about Apple's iPhone 14 plans comes from Taiwanese analyst outfit TrendForce, which has the iPhone 14 Pro slated to get a megapixel boost for its main rear camera. And TrendForce is just the latest to make this claim, as similar rumors date back to last April.
Since 2015, every main camera on the iPhone has been equipped with a 12MP camera, so if this rumor is legitimate, we could see a notable sensor upgrade.
Smart snapping
You might raise an eyebrow here, as for some time now, megapixels haven't been a firm indicator of smartphone camera performance. After all, the 12MP camera on the iPhone 13 Pro and iPhone 13 Pro Max features on the top spots of our best camera phones list, beating the likes of the 108MP camera on the Samsung Galaxy S21 Ultra.
A lot of this comes down to computational photography and image signal processing, which add a layer of smart photo construction behind phone cameras and deliver impressive shots by stitching together multiple photos into one.
Apple also has its Semantic Rendering, a feature that first debuted in the iPhone 11, to go one step further. Through the use of the Deep Fusion AI tech on Apple's more recent A-series Bionic chips, this approach can identify different segments of a photo — say someone's hair, skin or eyebrows — and apply individual photo settings to each of them rather than to the photo as a whole. You can think of this almost as if a photo editor is tweaking your shots in real time, with the results being very impressive.
But the iPhones are not alone in using powerful computational photography. Google's Pixel phones also set a high watermark for what smart image processing can deliver. As such, raw megapixel counts don't always lead to better photos.
More megapixels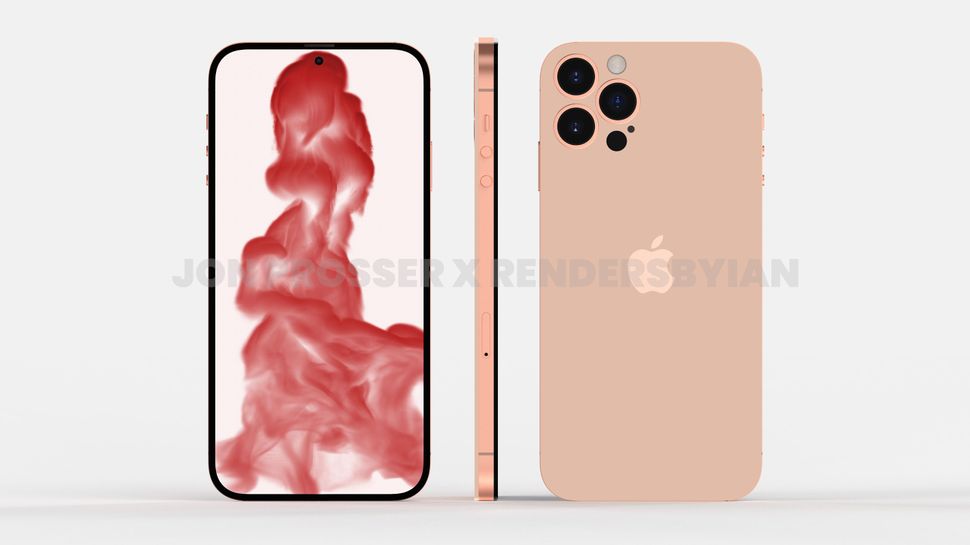 However, there's a wind of change here. Samsung has the aforementioned 108MP main camera in the Galaxy S21 Ultra, with the Galaxy S22 tipped to use 50MP main camera for both its standard and Plus models when those phones arrive in the next month or so. And Google has finally upped the megapixel count on its phones, with the Pixel 6 sporting a 50MP main camera.
Ultimately, while computational photography can fine tune a camera's performance to impressive levels, there's only so much that can be extracted from a 12MP sensor. So upping the megapixel count then gives phone makers more to play with. In particular, the Google Pixel 6 Pro's photos make a compelling argument for finally moving on from 12MP lenses.
As such, it would seem logical that Apple would also follow suit. But Cupertino is likely to use the addition of a higher megapixel count as a means to lean in on the professional side of its next-gen Pro iPhones.
Moving to 48MP means the iPhone 14 Pro could offer a true pro mode for photos, rather than just ProRAW. A lot of phones with large megapixel-count cameras tend to use a process called pixel binning to resolve these high-megapixel photos into 12MP shots that are more easily handled and shared.
But if Apple were to focus on the pro side of its next-gen phones, then we could see it provide photos in their native 48MP form for photo editors to manipulate. And that's down to more megapixels translating into more resolution and thus more information, such as detail, to work with when editing.
Opting for a 48MP main camera would also mean the iPhone 14 Pro could offer 8K resolution video capture, drawing it level to Apple's would-be rivals. Current iPhones top out at 4K video capture.
In short, it looks like the number of megapixels in a camera could start to matter again when it comes to phone photography, especially if Apple adopts the 48MP main camera as has been rumored.
Putting this aside, we're still expecting to see upgraded camera sensors in the iPhone 14, and a new design is set to see the end of the notch in favor of that could be a pill-shaped selfie camera cut-out and under-display Face ID on the Pro phones at least. Speaking of biometrics, we're expecting to see some form of under-display fingerprint scanner, as at a time where mask wearing is prolific, Face ID can struggle with identifying users.
Improved battery life, USB-C charging, and a 4-nanometer A-series chip have also been tipped for the iPhone 14.
But we're still some way off from September, which is when we'd expect to see the iPhone 14 range make its debut. That means a wait before we get a clear idea of what rumors bear fruit and which withered on the vine.