It's finally time for Lionel Messi's U.S. debut in MLS, in the Inter Miami vs Cruz Azul clash in the first round of the 2023 Leagues Cup.
For those unaware of the Argentinian maestro, the World Cup-winning captain brought down the curtain on his career in Europe this summer. He signed a multi-million dollar contract with MLS team Inter Miami to play out his remaining years stateside.
The Inter Miami vs Cruz Azul live stream is taking place today and is not to be missed. Better yet, it's airing for FREE in some countries. But don't worry if you're on holiday while it's on because you can watch Inter Miami vs Cruz Azul from anywhere with a VPN.
Inter Miami vs Cruz Azul live streams: TV schedule, dates
► Date: Today (Friday, July 21)
► Time: 8 p.m. ET / 5 p.m. / 1 a.m. BST (Sat.) / 11 a.m. AEDT (Sat.)
► FREE trial live stream — Univision, TUDN on Fubo (U.S.)
► Canada — TSN via SlingTV
► Rest of the World — Apple TV Plus
► Watch anywhere — Try ExpressVPN 100% risk free
Lionel Messi conquered Europe, the world and now is after a specific slice of America. The 36-year-old played each game of his 19-year senior career in Europe (with Spanish side Barcelona and, most recently, French team PSG), but decided a more sedate pace of life in the United States with MLS side Inter Miami will suit him best in his twilight years.
Since winning the 2022 World Cup with Argentina, Messi has basically completed soccer, so who can blame him? But that doesn't mean things will necessarily be easy on his new turf.
Miami settled bottom of the MLS Eastern Conference with just 18 points from 22 games. So, perhaps starting afresh in the Leagues Cup (a tournament comprising for the first time every MLS and Liga MX side) before returning to domestic matters isn't the worst idea.
He's joined in Miami with former Barcelona team-mate Sergio Busquets and manager Tata Martino, who replaced Phil Neville last month. With David Beckham in charge of Inter, Golden Balls will be determined to make the most of his recently arrived GOAT, who is expected to play some part in his new club's opening fixture against Cruz Azul. Martino has confirmed it's likely both Messi and Busquets will come off the bench in today's game. So, don't expect him to start.
For Cruz Azul, meanwhile, it's been a similarly inauspicious start to their 2023/24 Liga MX campaign. La Maquina have lost their opening three league games to Atlas, Toluca and Tijuana to sit bottom of the pile after a disappointing 2022/23 that featured four different managerial spells, including interims.
As for the odds, right now DraftKings currently has Messi's Inter Miami (+120) as the slight favorite to Cruz Azul (+215), back up a notch from +210. These odds mean you'd win $100 for betting $120 on a winning Miami, and you'd net the same winnings with a $215 bet on a winning Cruz Azul.
Make sure to catch all the potential Lionel Messi action by tuning into the Inter Miami vs Cruz Azul live stream. Scroll down for details.
How to watch Inter Miami vs Cruz Azul anywhere
Inter Miami vs Cruz Azul live streams will be shown on many different channels across the world, but what if you're not in your home country and want to watch it on your usual service?
The answer is to use a VPN, or virtual private network. A VPN will let you tune into your home coverage from wherever you are — meaning that if you're abroad, you can use one of the best VPN services to watch the games live as if you were in your lounge.
Our favorite right now is ExpressVPN, thanks to its combination of superb speed, great customer service and excellent device support. It also offers a no-questions-asked 30-day money-back guarantee, so you could check it out without having to sign up long-term.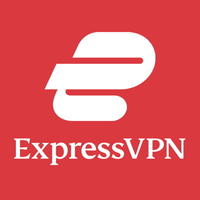 Speed, security and simplicity combine to make ExpressVPN our favorite VPN service. In our testing, we were impressed by its fast connection times and by its ability to access more than 3,000 services in 160 locations across 94 countries. A 30-day money-back guarantee is another bonus.
Using a VPN is incredibly simple.
1. Install the VPN of your choice. As we've said, ExpressVPN is our favorite.
2. Choose the location you wish to connect to in the VPN app. For instance if you're in the U.K. and want to view a U.S. service, you'd select U.S. from the list.
3. Sit back and enjoy the action. Head to Sling or another service and watch the game.
Inter Miami vs Cruz Azul live streams by country
How to watch the Inter Miami vs Cruz Azul live stream in the US

If you're lucky enough to live in the U.S. or Mexico then you might be able to access the FREE Inter Miami vs Cruz Azul live stream in the 2023 Leagues Cup.
That's because Fubo has a 7-day free trial to check out if you love their cable-cutting service, which has countless sports channels from ESPN to the Tennis Channel and beyond. That includes Univision and TUDN, which are broadcasting the Inter Miami-Cruz Azul game. FOX, FOX Sports 1 or FOX Sports 2 may also have the game. All are on Fubo.
If you prefer the once-size-fits-all approach, then you can also watch all of MLS and the Leagues Cup on Apple TV Plus, via the MLS Season Pass. That pass is currently on offer at 50% off for the remainder of the MLS season, coming in at just $49 (or $39 if you're already an Apple TV Plus subscriber).
But what if you're usually based in the U.S. but aren't at home for a particular Inter Miami vs Cruz Azul live stream? Maybe you're on holiday and don't want to spend money on pay TV in another country when you'd usually be able to watch for free at home?
Don't worry — you can watch it via a VPN instead. We've laid out how to do that just above.

If you love sports, you might want to check out Fubo. Prices start from $75 a month, which includes dozens of sports channels such as ESPN, plus Univision and TUDN which will be showing Inter Miami vs Cruz Azul. Better still, new users get a 7-day free trial.
How to watch Leagues Cup (and MLS) live streams with Apple TV Plus
No matter if you're in the U.K, the U.S. (where you can also tune in via streaming service Fubo), Australia or beyond, Apple TV Plus is the easiest way to watch Lionel Messi's debut in Inter Miami vs Cruz Azul in the Leagues Cup.
Whether you subscribe to Apple TV Plus or not (though it's cheaper if you do), you can watch every single MLS live stream in the season with Apple's MLS Season Pass.
At the half-way point of the season, Apple announced it was chopping MLS Season Pass' price in (predictably) half. It now costs $39 for Apple TV subscribers, or $49 for those who haven't signed up to the streaming service.
How to watch Inter Miami vs Cruz Azul live streams in Canada

If you're in Canada and want to know how to watch Inter Miami vs Cruz Azul in the 2023 Leagues Cup, you'll find the soccer action on Apple TV Plus.
You also, however, have the option to watch on TSN if you already have a subscription to TSN Direct: you can pick it up for $7.99 a day or $19.99 a month.
More from Tom's Guide