As we watch South Park season 26 online, we continue to see how inventive the Trey Parker and Matt Stone are getting. Their biggest win so far saw a ChatGPT episode that was a truly excellent story for Stan and Wendy.
South Park season 26 next episode date and time, channel
The next episode, "DiKimble's Hot Dogs" appears to be about Butters getting his first job and paycheck. It's clear that this won't go well, though, because talk has already turned to depositing the check into a new bank account.
If we had to bet, Silicon Valley Bank is definitely a front-runner for the topic du jour. The trailer for this upcoming episode, the latest South Park season 26 preview clip, is available to watch below.
Elsewhere this season, Cartman spead anti-Semitic propaganda on TikTok, the Prince of Canada visited, and Randy got a fancy new Japanese toilet.
Here's what you need to watch South Park season 26 online.
How to watch South Park season 26 anywhere on Earth
Just because Comedy Central isn't available everywhere doesn't mean you need to miss the South Park season 26 if you're away from home. Watching along with the rest of the internet can be pretty easy. With the right VPN (virtual private network), you can stream the show from wherever you go.
We've evaluated many options, and the best VPN is ExpressVPN. It meets the VPN needs of the vast majority of users, offering outstanding compatibility with most devices and impressive connection speeds. It's also affordable at $12.95 per month. (Signing up for longer periods of six months or a year reduces the cost even more.)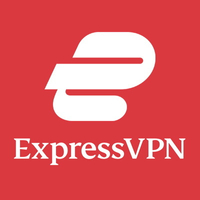 Our favorite VPN service, ExpressVPN, really shines thanks to its safety, speed and simplicity-to-use. It's also compatible with loads of devices - from iOS and Android to Roku, Apple TV and PlayStations. You'll even get an extra 3 months free if you sign up for a year, or there's a 30-day money-back guarantee if you just want to give it a try.

How to watch South Park season 26 for free in the US
Those in the U.S. fans can watch South Park season 26 on Comedy Central on Wednesdays at 10 p.m. ET/PT on Comedy Central (which is available in most cable packages). Episodes will debut on HBO Max the following day.
If you've already cut the cord, you can watch South Park season 26 on several live TV streaming services, including Sling TV, Fubo TV, Philo, Hulu With Live TV, YouTube TV and DirecTV Stream.
Of these options, we recommend Sling TV (one of the best streaming services and best cable TV alternatives). That said, Sling doesn't offer a free trial, and it isn't the cheapest option either.
The $25 per month Philo is the best streaming service for those who just want entertainment channels, and it offers a seven-day free trial. Fubo.TV may pack many more channels, but it costs a fair bit more too. Fubo also has a 7-day free trial, too.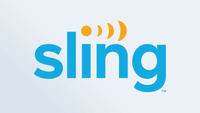 Sling TV is one of the most affordable cable TV alternatives on the market. Get either the Orange or Blue plan (starting price of $40).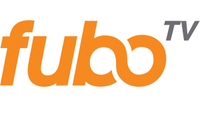 Fubo.TV is a great live TV service. With the Pro Plan ($70 per month), you get over 120 channels, including all the local broadcast networks and top cable brands, including Comedy Central.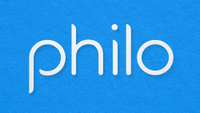 Philo is one of the cheapest live TV services you can get to cut the cord. For $25 per month, you get over 70 channels including Comedy Central, Paramount Network, AMC, Lifetime, HGTV and Hallmark Channel. Check out the service with a free seven-day trial.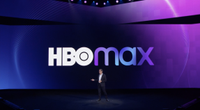 HBO Max offers an exceptional library, including all of HBO's prestige series, like Game of Thrones, Succession, The Sopranos and The Wire. Plus, the service has its own originals like Hacks and The Flight Attendant. HBO Max costs $16 per month (or $10 for the ad-supported tier).
All four services are available on almost all of the best streaming devices.
Is South Park season 26 on Paramount Plus?
Unfortunately, South Park season 26 is not streaming on Paramount Plus — the home of the South Park specials.
How to watch South Park season 26 in Canada
Hey, Canada! C'mon you guys: South Park season 26 will be available on the same day as the U.S. airing, via the MUCH network, available on CTV. It should be on at 10 p.m. ET/PT.
If you're a traveler who wants to use the streaming services you already pay for, you can get access with the help of ExpressVPN.
Can you watch South Park season 26 in the UK?
British South Park fans may have to wait a bit unless they have a TV service with Comedy Central. The series is set to air in the UK on the network on Thursdays at 10 p.m. local time.
Anyone who is traveling in the U.K. and wants to use the streaming services they've already paid for will need ExpressVPN.
How to watch South Park season 26 in Australia
We've got good news and bad news. Down Under, Aussies can watch South Park season 26 on 10play, starting February 24th on 10 Shake.
If you're traveling in Australia but geo-blocked from using your streaming services, ExpressVPN can help.