Let's get physical — Physical season 3. The '80s-era dramedy returns to Apple TV Plus for its final workout. Rose Byrne is at the top of her game as Sheila Rubin, the housewife turned fitness guru. She's come a long way since her dull days of domesticity, but a new rival could bring down the empire she's worked hard to build.
Physical season 3
Physical season 3 premieres with two episodes Wednesday, Aug. 2 at 12:01 a.m. ET / 9:01 p.m. PT (Tuesday) on Apple TV Plus.
Sheila has finally left behind her unsatisfying marriage to Danny (Rory Scovel) and battled the dark voices in her mind that shamed her for years. She's found inner confidence and strength as a teacher and entrepreneur with Body by Sheila, with the help of friend and business partner Greta (Deirdre Friel).
But now, Sheila finds her status challenged by rising celebrity exercise goddess Kelly Kilmartin (new cast member Zooey Deschanel). This new rival isn't just a professional threat, but manages to get into Sheila's head, which could undermine her hard-earned peace.
Here's what you need to watch Physical season 3 on Apple TV Plus. Plus, check out the trailer:
When does Physical season 3 come out?
Physical season 3 will stream on Apple TV Plus starting Wednesday, Aug. 2 at 12:01 a.m. ET or 9:01 p.m. PT (Tuesday). That's 5:01 a.m. BST and 3 p.m. ET AEST.
Season 3 will premiere with two episodes. The other eight will arrive at a clip of once a week, on Wednesdays, through Sept. 27.
How to watch Physical season 3 in the U.S. and possibly for free
To watch Physical season 3, you will need to sign up for Apple TV Plus. If you've never subscribed before, you may be able to score the Apple TV Plus 7-day free trial.
If you're not eligible for that, check out our handy guide on ways to get Apple TV Plus for free.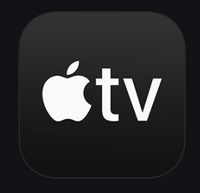 After the Apple TV Plus 7-day free trial, it costs $6.99 per month. Apple TV Plus features fantastic original programming including Black Bird, Shrinking, and Severance.
How to watch Physical season 3 from anywhere
If you're stuck abroad in one of the few countries where Apple TV Plus is not available, you will likely run into geo-fenced restrictions on the platforms and services you can use. But with the help of a virtual private network (VPN), you can watch Physical season 3 and all the other shows you want on the services you already pay for no matter where you are.
Based on our testing, the best VPN is ExpressVPN, which is easy to use and delivers fast internet speeds, making it simple to set up for streaming in no time at all. It also works on practically any device, starting with iOS and Android and including streaming devices such as the Amazon Fire TV Stick and Apple TV.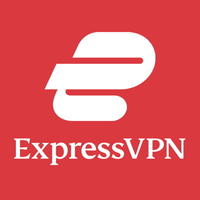 Our favorite VPN service, ExpressVPN, is a top choice for those looking to watch their favorite shows and movies. It's got a solid mix of safety, speed and ease-of-use. Plus, you get an extra 3 months free if you sign up for a year. If you've never used a VPN before and are curious and not sure, there's a 30-day money-back guarantee if you just want to give it a try.
More from Tom's Guide