Thank heaven and hell — Good Omens season 2 is almost here. The Prime Video fantasy comedy created by Neil Gaiman finally returns after a four-year hiatus. Fans are at a fever pitch to see David Tennant as mercurial demon Crowley and Michael Sheen as fastidious angel Aziraphale revive their buddy banter.
Good Omens season 2 streaming details
Good Omens season 2 premieres Friday (July 28) at 12:01 a.m. ET on Prime Video.
Even better: Jon Hamm is reprising his role as the archangel Gabriel. And he shows up fully nude in the first episode!
Good Omens season 2 takes place some time after the two pals successfully thwarted the apocalypse. They're peacefully living among humans until the day Gabriel arrives at Aziraphale's bookshop with no memory of who he is or how he got there. Aziraphale wants to figure out the mystery, while Crowley is suspicious.
They'll need to work together again to unravel the problem and fend off snooping (and outright threats) from Heaven and Hell.
Here's everything to know about how to watch Good Omens 2. Plus, scroll down for the trailer and cast info.
How to watch Good Omens season 2 in the US, UK, Canada and Australia
Viewers around the world can watch Good Omens season 2 on Prime Video, beginning Friday (July 28) at 12:01 a.m. ET.
All six episodes will drop at the same time.
There is a strong possibility that Good Omens season 2 will premiere a little earlier. Rumors are flying that the episodes will start streaming at 9 p.m. ET the night before (Thursday). Prime Video reps wouldn't confirm, only saying that shows occasionally appear on the service early.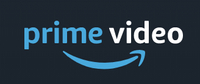 Good Omens is a Prime Video original. The streaming service is included with an Amazon Prime subscription, which you can sample with a a one-month free trial. Prime Video's library includes original movies and series, like The Boys and the Rings of Power.
How to watch Good Omens season 2 anywhere on Earth
While Amazon Prime Video is available in many countries around the world, it's not everywhere. If you are in a region without access to Prime Video, you don't have to miss Good Omens 2. Watching along with the rest of the internet can be pretty easy. With the right VPN (virtual private network), you can stream the show from wherever you go.
We've evaluated many options, and the best VPN is ExpressVPN. It meets the VPN needs of the vast majority of users, offering outstanding compatibility with most devices and impressive connection speeds. It's also affordable at $12.95 per month. (Signing up for longer periods of six months or a year reduces the cost even more.)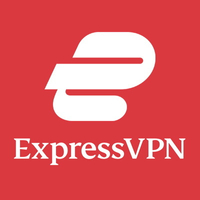 Our favorite VPN service, ExpressVPN, really shines thanks to its safety, speed and simplicity-to-use. It's also compatible with loads of devices - from iOS and Android to Roku, Apple TV and PlayStations. There's a 30-day money-back guarantee if you just want to give it a try.

Using a VPN is incredibly simple.
1. Install the VPN of your choice. As we've said, ExpressVPN is our favorite.
2. Choose the location you wish to connect to in the VPN app. For instance if you're in the U.S. and want to view a U.K. service, you'd select U.K. from the list.
3. Sit back and enjoy the action. Head to Amazon Prime Video or other streaming services and tune in.
Good Omens season 2 trailer
The trailer for Good Omens season 2 kicks off with Crowley breezing into Aziraphale's bookshop, declaring, "I'm back." Yes, he (they) are. Heaven's in a tizzy because the archangel Gabriel has disappeared. What Crowley and Aziraphale aren't telling them is that Gabriel is hiding in the bookshop, in plain sight. Their actions could very well upset the precarious balance between "upstairs" and "downstairs."
Good Omens season 2 cast
The cast of Good Omens season 2 is led by Michael Sheen as Aziraphale and David Tennant as Crowley.
They are joined by Jon Hamm as archangel Gabriel, Doon Mackichan as archangel Michael, and Gloria Obianyo as archangel Uriel.
Two cast members are playing new roles: Miranda Richardson as demon Shax, Maggie Sevice as record shop owner Maggie, and Nina Sosanya as coffee shop owner Nina.
New faces include Liz Carr as angel Saraqael, Quelin Sepulveda as angel Muriel and Shelley Conn as demon Beelzebub.
More from Tom's Guide