It's time to watch Harley Quinn season 4 online, as one of the best Max shows returns with a very sticky situation for #HarlIvy. As you might remember, that hashtagged-couple of Harley Quinn (Kaley Cuoco) and Poison Ivy (Lake Bell) are now playing for opposite teams.
Harley Quinn season 4 streaming details
Harley Quinn season 4 premiered today (Thursday, July 27) on Max with three episodes. New episodes arrive weekly until Thursday, Sept. 14.
No, silly: they're still a couple. It's just that they ended season 3 on opposite sides sides of justice, with Ms. Quinn working with the Bat-family, and Ivy now running the Legion of Doom under Lex Luthor (Giancarlo Esposito).
So, that will mean Batgirl (Briana Cuoco), Nightwing (Harvey Guillén) and Robin (Jacob Tremblay) will have to adjust to Harley's manic energy while Ivy deals with villains that apparently don't want to take orders from a woman. Which makes us wonder where Doctor Psycho (Tony Hale) is right now.
Of course, Harley's going to try and make it work, and turn their situation into some kind of roleplay. She's fun. Here is all the data you need to watch Harley Quinn season 4. Plus, check out the teaser trailer below.
How to watch Harley Quinn season 4 online anywhere, with a VPN
Just because Max isn't available everywhere doesn't mean you need to miss Harley Quinn season 4. Watching along with the rest of the internet can be pretty easy. With the right VPN (virtual private network), you can stream the show from wherever you go.
We've evaluated many options, and the best VPN is ExpressVPN. It meets the VPN needs of the vast majority of users, offering outstanding compatibility with most devices and impressive connection speeds. It's also affordable at $12.95 per month. (Signing up for longer periods of six months or a year reduces the cost even more.)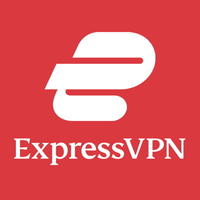 Our favorite VPN service, ExpressVPN, really shines thanks to its safety, speed and simplicity-to-use. It's also compatible with loads of devices - from iOS and Android to Roku, Apple TV and PlayStations.
How to watch Harley Quinn season 4 in the U.S.
In the U.S., Harley Quinn season 4 premiered today (Thursday, July 27) at 3 a.m. ET on Max.
Season 4 consists of 10 episodes. The first three dropped today, the rest are coming at a clip of one episode per week.
If you haven't signed up for Max, what are you waiting for? It's our top pick among the best streaming services.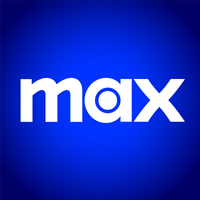 Max offers an exceptional library, including all of HBO's prestige series, like Succession, Game of Thrones, The Sopranos and The Wire. Plus, the service has its own originals like Hacks and The Flight Attendant. Max costs $16 per month (or $10 for the ad-supported tier).
Can you watch Harley Quinn season 4 in Canada, the UK or Australia?
Max has yet to leap outside of Gotham, I mean the U.S., and Harley Quinn season 4 doesn't appear to have a premiere date scheduled for Binge in Australia, Crave in Canada or Sky Atlantic in the UK, places we normally would have expected it to arrive. Where it will probably debut at some unnamed date.
So, Americans traveling abroad who want to use their Max account should check out a VPN such as ExpressVPN.
Harley Quinn season 4 episode schedule
Harley Quinn season 4 episode 1: July 27
Harley Quinn season 4 episode 2: July 27
Harley Quinn season 4 episode 3: July 27
Harley Quinn season 4 episode 4: August 3
Harley Quinn season 4 episode 5: August 10
Harley Quinn season 4 episode 6: August 17
Harley Quinn season 4 episode 7: August 24
Harley Quinn season 4 episode 8: August 31
Harley Quinn season 4 episode 9: Sept. 7
Harley Quinn season 4 episode 10: Sept. 14
Harley Quinn season 4 cast
The rogue's gallery of villains and heroes in Harley Quinn is getting even denser. Here's the full cast of expected voice actors, and we've got more expected characters below:
Kaley Cuoco as Harley Quinn
Lake Bell as Poison Ivy
Alan Tudyk as Clayface, Joker and many other characters
Matt Oberg as Kite Man
Tony Hale as Doctor Psycho
Ron Funches as King Shark
Jason Alexander as Sy Borgman
J. B. Smoove as Frank the Plant
Diedrich Bader as Batman
James Wolk as Superman
Vanessa Marshall as Wonder Woman
James Adomian as Bane
Giancarlo Esposito as Lex Luthor
Sanaa Lathan as Catwoman
Briana Cuoco as Barbara Gordon/Batgirl
Christopher Meloni as Commissioner James Gordon
Jacob Tremblay as Robin
Harvey Guillén as Nightwing
Rachel Dratch as Nora Fries
Phil Lamarr as Black Manta
Other characters expected:
Captain Boomerang
Captain Cold
Cheetah
Gorilla Grodd
Livewire
Man-Bat
Metallo
Parasite
Pharaoh
Reverse Flash
Sinestro
Snowflame
Solomon Grundy
Toyman
More from Tom's Guide