Right now the overall phone market is in decline — about -14% by the latest estimates — and even Apple's iPhone shipments are down year over year by -2.3%. And yet the nascent foldable phone market continues to grow.
The analyst firm IDC predicts that foldable shipments will reach 21.4 million units in 2023, which is 50% growth. And that the compound annual growth rate form 2022 to 2027 will be 27.6%, reaching 48.1 million units by that time. Still, there's lots and lots of people who have not bought a foldable phone yet, and Apple's rumored iPhone Flip or foldable iPhone could be another year or two away.
Google recently joined the party with the Google Pixel Fold and Motorola has made a nice comeback effort with its Motorola Razr+. But all eyes will be on Samsung with the Galaxy Unpacked event on July 26, where the company is expected to unveil the Galaxy Z Fold 5 and Galaxy Z Flip 5.
I asked three prominent analysts what they think Samsung needs to do to win over foldable skeptics and what's next for this category.
What do you think Samsung can do to change peoples' minds about owning a foldable phone with the Galaxy Z Fold 5 and Z Flip 5?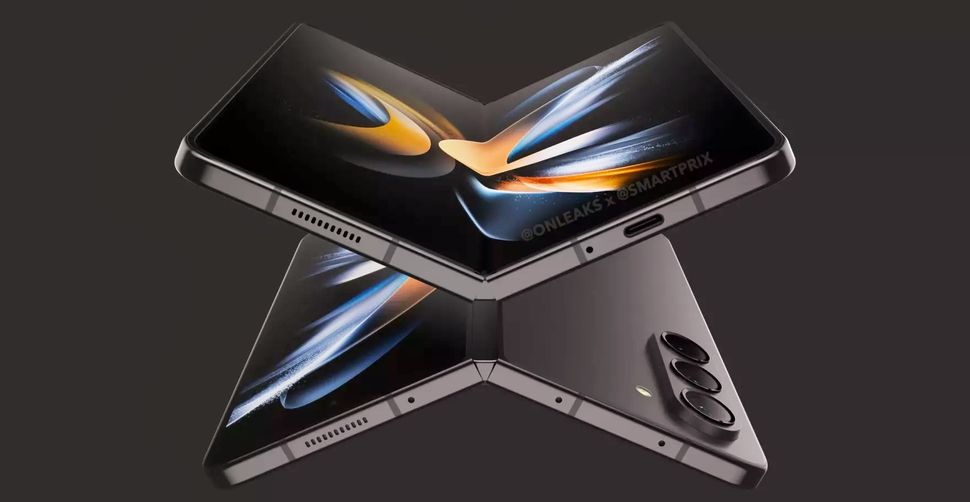 Nabila Popal, IDC: Samsung has done a fantastic job marketing their foldable devices, but as price is the major concern for consumers especially in this tough economic climate, faster adoption can be triggered by offering higher trade-in values, financing and discounted after care services.
Avi Greengart, Techsponential: Samsung is now in its fifth generation, and it needs to get consumers excited about how iterative improvements over the years have resulted in some pretty cool devices today. Samsung's long investment in the category has yielded foldables that are durable and refined, so consumers who have been on the sidelines really can feel comfortable jumping in now.
Carolina Milanesi, Creative Strategies: Selling the Z Flip remains the easier task as the price point is much more attractive to consumers and the concerns about durability are not as strong as they used to be. I think the price point of the Fold remains high for most consumers because the return on investment might not be as clear to those who do not think they have a business need for the extra screen.
What are the biggest barriers to foldable adoption? Price, feature trade-offs or something else?
Popal: Price is definitely the biggest barrier to mass adoption, as still almost 80% of smartphones shipped globally are below $800. However, I don't think that is a bad thing as premium phones allow OEMs to enjoy higher profits and this is a new form factor that I believe deserves to position itself as a premium product.
Greengart: There are really two: price and ecosystem. The price of the Flip is not much of a barrier for those shopping for premium smartphones, but the Fold is still a major investment. Samsung is seeing much higher migration rates from Apple to its foldables than its other phones, but there are certainly still many people who are happily stuck in Apple's ecosystem.
Milanesi: I continue to believe that the addressable market for the flip form factor is much bigger not just because of the price point, but also because there is no learning curve in using the device and getting the most out of it. For the Fold, there is more intentionality needed and I think the addressable market is quite similar to that of the Galaxy Note — a productivity-first audience.
What is your take on the Google Pixel Fold and Motorola Razr+ and how important is that in terms of giving consumers more choice?
Popal: Those are both great devices but their limited global presence makes it tough to give enough competition to Samsung in the foldable space. Samsung enjoys 65% share of the global foldable market followed by OPPO and Huawei in second and third place.
Greengart: Samsung has the strongest brand, the most polished user experience, and is not being challenged on price. Samsung couldn't have the market to itself forever, and I suspect that the competition will grow the market to Samsung's benefit more than any lost sales to rivals. That said, Motorola's Razr+ is a lot of fun.
Milanesi: Choice for consumers is always great and while we do not see them here in the US, brands like Oppo have entered the market already putting some price pressure on the Samsung. At the same time when we see some of the reviews for the Pixel Fold, there is also risk created by new entrants that might have technical issues that do not help consumers gain confidence in the segment as a whole.
Do you think it will take Apple creating a foldable to legitimize this segment? Do you think we'll see a foldable iPhone?
Popal: The foldable segment is not a temporary fad like many thought a few years ago. It is a legitimate trend and here to stay. Per IDC's latest foldable forecast, we expect this segment will grow in the long term, with or without Apple. However, surely if and when Apple enters this segment, it will create a huge boost for this form factor and accelerate foldable penetration tremendously in the smartphone space.
Greengart: Foldables are already a legitimate premium smartphone category for everyone but Apple users. As long as sales volumes remain relatively small, Apple will wait, but as we saw with large screen sizes, once there is proven large-scale demand, Apple will enter the market.
Milanesi: I am not sure we will see a foldable iphone any time soon. I still argue that Apple might do a foldable iPad before they do a foldable iPhone. Apple has one phone to address the whole market and I think it is too early for them to shift the Pro Max to a foldable design.
More from Tom's Guide