Fargo season 5 is finally touching down tonight on FX after nearly three years. It's almost time to watch Fargo season 5 premiere with the first two new episodes — and you don't need cable to tune in.
Fargo season 5 start time, channel
Noah Hawley's critically acclaimed TV adaptation of the Coen Brothers' Oscar-winning movie is an anthology series with a new storyline and new characters each season. It expands upon the world of the original film by revisiting some of the same elements and employing a similar tone, but it isn't a direct sequel.
Fargo season 5 brings in new cast members Jon Hamm, Juno Temple, Jennifer Jason Leigh, Joe Keery, Lamorne Morris and Richa Moorjani. According to FX's official synopsis, an unexpected series of events lands Dorothy 'Dot' Lyon (Temple) in hot water with the authorities, suddenly plunging her back into a life she thought she had left behind
Here's everything you need to know about how to watch Fargo season 5 online. Scroll down for the trailer and cast info.
How to watch Fargo season 5 online, from anywhere on Earth
Just because FX and Hulu aren't available everywhere doesn't mean you need to miss Fargo season 5 if you're away from home. Watching along with the rest of the internet can be pretty easy. With the right VPN (virtual private network), you can stream the show from wherever you go.
Not sure which VPN is right for you? We've tested many different services and our pick for the best VPN overall is ExpressVPN. It offers superb speeds and excellent customer service.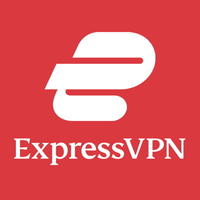 We think speed, security and simplicity make ExpressVPN second to none. During our tests, we saw fast connection times, and we're impressed by the service's ability to access more than 3,000 services spread out across 160 locations in 94 countries. There's a 30-day money-back guarantee if you're not satisfied.
How to watch Fargo season 5 in the US
In the U.S., viewers can watch Fargo season 5 premiere Tuesday, Nov. 21 at 10 p.m. ET on FX.
Episodes will also be available to stream the next day on Hulu.
FX Is available with most cable TV packages. If you've already cut the cord and don't have cable, you can access FX on multiple live TV streaming services including Sling TV, Fubo, YouTube TV and Hulu With Live TV.
We recommend Sling and Fubo, two of the best streaming services. Sling is the more affordable option, but Fubo offers a broader channel lineup.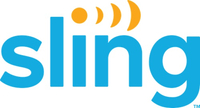 Sling TV: The Blue package carries FX and many other top channels. Right now, new subscribers get half off their first month. After that, the service starts at $40 per month, a very reasonable price for live TV.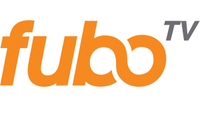 Fubo is one of the best live TV services out there. With the Pro Plan ($75 per month), you get over 180 channels, including local broadcast networks and top cable brands like FX, AMC, ESPN and Paramount Network.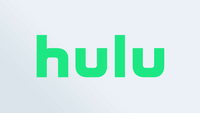 Hulu offers a huge library of classic and current TV shows and movies, as well as acclaimed originals like Handmaid's Tale and movie exclusives like Prey. Plus, it's got the entire FX catalog. You can try out the service with a free one-month trial, after which a subscription costs just $6.99.
How to watch Fargo season 5 in the UK
Good news for Brits — Fargo season 5 will stream on Prime Video UK. Episodes will be available a day after the U.S. airing, so season 5 premieres Wednesday, Nov. 22.
If you're traveling abroad and want to watch live using the streaming services you already pay for, ExpressVPN will help you use the service you already pay for.
How to watch Fargo season 5 in Canada
FX Canada will be airing Fargo season 5 on the same day and time as the U.S. You can also use your cable login to stream episodes on the FX Canada app.
Hulu is not available in Canada at this time. If you're a traveler in the country, ExpressVPN will help you access the services you already have.
How to watch Fargo season 5 in Australia
Down Under, Fargo season 5 will air on SBS and SBS On Demand starting Wednesday, November 22.
If you want to catch up on Fargo seasons 1-4, they are streaming on Stan, which offers a free 30-day trial to check out the streaming service. After that, the Basic plan costs $10 AUD a month and gives you access to over 600 TV shows and 1,000 movies.
Fargo season 5 trailer
The Fargo season 5 trailer reveals that the latest installment is set in Minnesota and North Dakota. It takes place in 2019, which is the most modern date that's been explored throughout the entirety of the series yet. The first show footage in the clip reveals that seemingly normal Midwestern housewife Dorothy "Dot" Lyon (Juno Temple) is not who she says she is, as evidenced by a quick exchange between her husband Wayne (David Rysdahl) and two special agents.
She's been on the run for a long time, with North Dakota sheriff Roy Tillman (Jon Hamm) on her tail. With son Gator (Joe Keery) by his side, Roy seeks to both track Dot down and unravel some of her deepest, darkest secrets about the life she once lived years ago. To do that, Roy works alongside the mysterious Ole Munch (Sam Spruell) to get to the bottom of the situation. Meanwhile, Wayne flees to his mother Lorraine Lyon (Jennifer Jason Leigh) to find a way to protect himself and his family from his wife's old ways.
The trailer is a cacophony of shooting, folks being hit aside the head with blunt instruments, semis crashing into cars, and Jon Hamm's bare butt. It looks like exactly what we've come to expect over the years, in other words.
Fargo season 5 cast
Fargo season 5 has recruited some impressive names in the celebrity sphere for its latest storyline. The lineup includes Ted Lasso's Juno Temple, Mad Men's Jon Hamm, Stranger Things' Joe Keery, and a number of other recognizable standout actors.
Here's the complete cast of Fargo season 5 and the roles each actor is filling:
Juno Temple as Dorothy "Dot" Lyon
Jon Hamm as Roy Tillman
Joe Keery as Gator
Sam Spruell as Ole Munch
Jennifer Jason Leigh as Lorraine Lyon
David Rysdahl as Wayne Lyon
Dave Foleyas Danish Graves
Richa Moorjani as Indira Olmstead
Lamorne Morris as Witt Farr