November is one of the busiest months for deals. Target, Amazon, Best Buy, and Walmart are just a handful of retailers expected to release new Black Friday deals the minute Halloween is over.
This will be my 16th year covering Black Friday, so I'm creating a deals cheat sheet breaking down all of the Black Friday deals and stores I expect to see next month. As Deals Editor-in-Chief at Tom's Guide, these are the annual sales that I personally look forward to and recommend to my friends and colleagues.
Keep in mind that while some sales have been confirmed, others haven't. In those cases, I'll provide my predictions and recommendations so you can be ready for November's epic sales.
Black Friday deals and stores — Amazon
Amazon's Black Friday preview sale usually starts a week before the official Black Friday day date. The sale kicks off with up to 70% off Alexa-powered devices. The retailer's official sale usually begins on Thanksgiving Day and last for 48 hours. Personally, I've found that Amazon tends to offer some of the best Apple Watch deals and TV deals. New and highly sought after products like the Apple Watch 9, Pixel 8, LG C3 OLED, and Samsung's Galaxy lineup will likely see steep discounts.
Keep an eye on Amazon's invite-only deals. During the July Prime Day event, Amazon offered a killer deal on a 43-inch 4K Fire TV for $99. Earlier this month, it offered a 50-inch 4K Fire TV for $149. I suspect they'll announce even bigger invite-only deals in November. (For more ways to save, check out our guide to this week's best Amazon promo codes and top Amazon deals).
Black Friday deals and stores — Best Buy
Best Buy will host its first ever members-only Black Friday preview next week. The sale will run from October 27 through October 29 for My Best Buy Plus ($49/year) and My Best Buy Total ($179/year) members only. (Check out my primer on My Best Buy memberships for a breakdown on pricing and benefits).
Best Buy is one of my go-to stores for OLED TV deals and Apple deals. Earlier this summer they offered the MacBook Air M2 for $899 and last November they broke all OLED price records when they offered the 48-inch LG A2 4K OLED TV for just $569. These are the kind of deals I expect to see from Best Buy in the coming days.
As a reminder, the general public will get access to Best Buy's preview deals on October 30. Meanwhile, on November 17, Best Buy will launch its proper Black Friday deals, whereas its Cyber Monday promos will begin on November 26. (For more ways to save, check out our guide to this week's best Best Buy coupon codes ).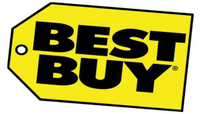 My Best Buy: join from $0 @ Best Buy
Best Buy recently revamped its membership plans. My Best Buy (free) offers free standard shipping. My Best Buy Plus ($49/year) offers free 2-day shipping, exclusive access to member-only deals, access to launch events, and an extended 60-day return/exchange window on most products. My Best Buy Total ($179/year) offers all of the above benefits along with extended protection plans (AppleCare+), 24/7 tech support, 20% off repairs, and discounts on in-home installations and haul aways.
Black Friday deals and stores — Target
Target hasn't confirmed any sales for November. However, the retailer has announced that it's offering its "Deal of the Day" specials now through December 24. The retailer promises discounts on Apple, Nespresso, Dyson, and Nintendo. It's hard to tell which items will be on sale without more specific details, but it's a daily sale I'll be keeping an eye on. Most of the deals will be for Target Circle members (it's free to join). You can join Target Circle at Target.com.
Additionally, Target has added more than 27,000 Drive Up stalls, which provide plenty of capacity for the peak shopping season. This is also the first holiday season Target shoppers will be able to make returns and place a Starbucks order with Drive Up.
Finally, Target states that it has added 10 sortation centers in its supply chain in an effort to offer more next-day deliver options to shoppers. (For more ways to save, check out our guide to this week's best Target promo codes).
Black Friday deals and stores — Walmart
Walmart Deals for Days is a three-day event that in the past has started as early as November 3. (Walmart hasn't confirmed the event for 2023). Walmart Plus members usually get first dibs on Walmart's holiday deals. In the past, deals have included Chromebooks from $87, Keurig coffee makers from $35, up to 50% off previous-gen iPhones, and toy deals from $6.
If you've been curious to join Walmart Plus, last year Walmart knocked its membership price to just $49/year (50% off). Walmart already offered such a discount back in July (to combat Prime Day) and I suspect they'll offer such a discount again sometime in November. For more ways to save, check out our guide to this week's best Walmart promo codes).