We're still waiting on a potential Apple March event that could see the reveal of at least five new Macs, but it's never too early for a 2024 rumor.
According to Bloomberg, Apple will start using its own displays in mobile devices — likely starting with a future Apple Watch Ultra — rather than using displays from Samsung Display and LG Display, as it currently does. Unlike with Macs, where Apple is moving towards OLED, these displays would reportedly move away from OLED to a newer display technology called microLED.
MicroLED is relatively similar to OLED. It takes what's great about OLED, which is that it doesn't require a bulky backlight as each OLED creates its own light, but removes the need for organic compounds. Samsung actually unveiled a 76-inch microLED TV at CES 2023, which is currently the smallest microLED display out there despite the technology being developed initially for smartphones and smartwatches.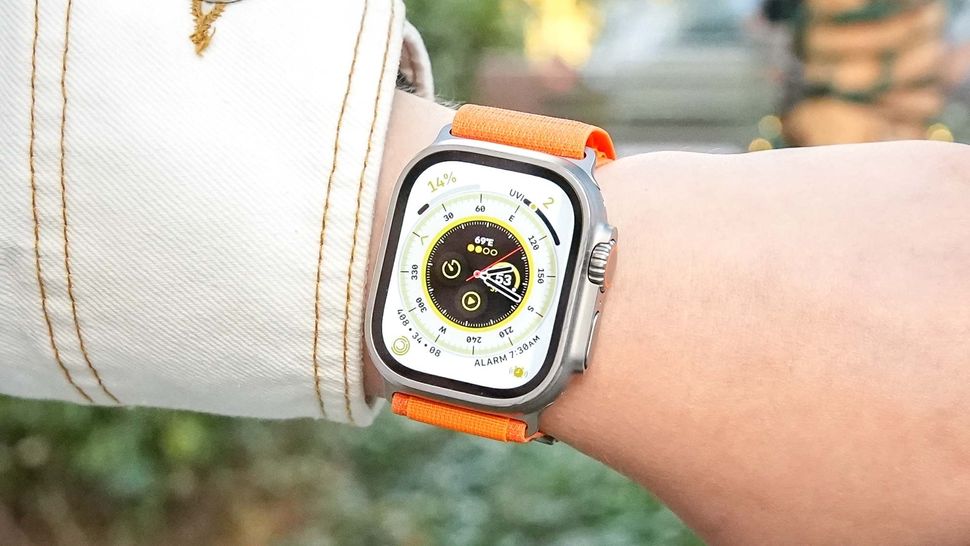 But it seems smartphones and smartwatches are exactly where Apple's microLED displays will start. Bloomberg's report states that Apple plans to use a mciroLED display in its highest-end Apple Watches and then eventually move on to other devices, including the iPhone. People who have seen prototypes of the new smartwatch displays say that they "make content appear like it's painted on top of the glass." The goal is to have a display that produces brighter colors and is easier to see from various angles.
We probably won't see the benefits of these new in-house displays for some time, but ultimately it continues a trend of Apple trying to bring more of its components in-house. If successful, it should lead to easier innovation from Apple along with better supply chain resiliency. That could mean cheaper prices, more stable supply, more innovative products or some combination of the three, all of which is good news for Apple lovers.
OLED MacBook rumors continue to gain steam
An Apple-made Apple Watch Ultra display isn't the only display rumor to indicate a shift for Apple in 2024. According to analyst Ming-Chi Kuo, Apple plans to release a MacBook with an OLED display before the end of 2024. This would be a major upgrade for MacBooks, which still have yet to get an OLED display and are limited to a — still good — mini-LED. While mini-LED displays have some benefits, such as higher peak brightness levels and resistance to image burn-in, OLEDs are considered largely superior due to their power efficiency and richer blacks.
(6/6)It's expected that with Apple's adoption, the growth of OLED laptop shipments will continue to surge in the coming years.January 11, 2023
Most likely, this rumored OLED MacBook will be a 13-inch MacBook Air, at least based on the current rumors. Analyst Ross Young has said to expect a MacBook Air 13-inch in 2024 as recently as last month, and it wasn't the first time he's suggested an OLED MacBook is coming. While we will have to wait a while for this rumor to pan out, it does seem like Apple is pushing to get OLED displays onto its Mac laptops.
But don't hold out for these new displays. The current displays are still gorgeous on Apple hardware, from MacBooks to Apple Watches to iPhones, so you should be more than fine buying a contemporary device while we wait for more evidence of microLED displays to trickle out. In particular, the MacBook Air M2 (2022) is still one of the best laptops we've tested and there are occasionally some deals out there. If you really want to save some money, the MacBook Air M1 is still a great value, especially if you can get it at a discount.