Hackers have managed to upload 43 different adware apps with a combined 2.5 million downloads to the Google Play Store.
As reported by BleepingComputer, these adware apps were first discovered by the Mobile Research Team at McAfee who reported them to Google for violating the Play Store's policies. While the apps themselves have since been removed from the Play Store, they could still wreak havoc on the best Android phones if you have any of them installed.
Unlike malicious apps that infect vulnerable Android phones with malware, adware apps show ads in the background to fraudulently earn money for their creators. What makes these 43 adware apps stand out is the fact that they were secretly showing ads while a phone's screen was off.
Besides draining your battery, having an app show ads in the background can also eat up your mobile data and slow down your phone. Over time, you might even have to replace your smartphone as it no longer performs nor holds a charge like it used to.
Invisible adware
According to McAfee, these 43 adware apps mainly consist of streaming apps and news aggregators targeting users in South Korea. Still though, this same campaign could be used to target Android owners in the US, the UK and in other English-speaking countries.
You can find the full list in McAfee's report but be warned, many of these adware apps use the same name but have different publishers. At the same time, many of these apps impersonate live TV services like DMB TV or music downloading apps.
McAfee refers to the apps in question as invisible adware as once installed on a smartphone, they wait several weeks before activating their ad-fraud activity. Not only does this help the apps bypass Google's security checks but it also allows them to deceive users who installed them and get a higher rating on the Play Store.
Once their ad-fraud capabilities have been enabled, the apps prompt users to add them as an exclusion to Android's power-saving system which puts apps into standby mode when a device is inactive. Android's power-saving feature prevents apps from running in the background to save both battery life and system resources.
If a user does grant the adware apps this exception, they can then fetch and load ads when a device's screen is off. While a user wouldn't be able to tell this was happening, it allows the creators of these adware apps to defraud advertisers who thought someone was actually looking at their ads.
McAfee says that users with an infected Android phone may be able to briefly see the ads loaded on their device when they unlock it. However, by going to Settings > Battery > Battery Usage, they would be able to see the real toll these adware apps have taken on their smartphone's battery life.
How to stay safe from adware apps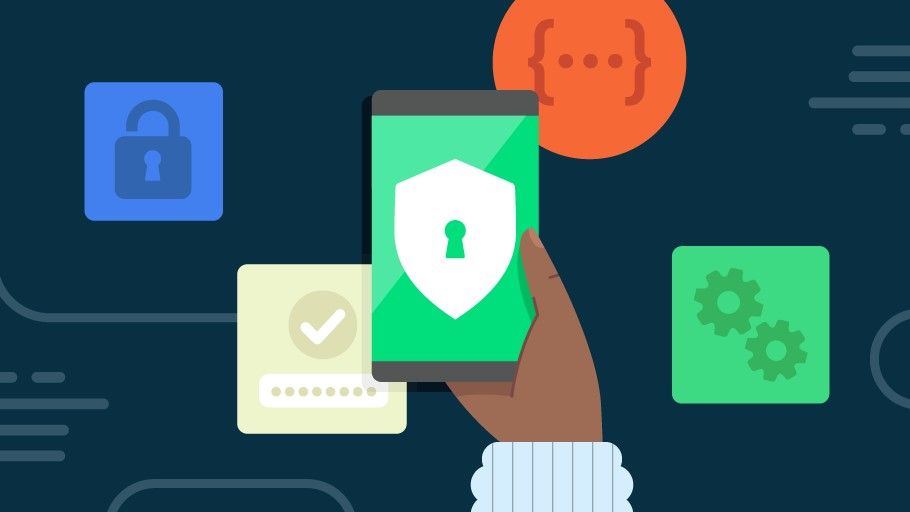 Installing new apps onto your smartphone can certainly be useful but doing so can also be dangerous if you don't do the proper due diligence first.
Before installing any new app onto your Android smartphone, you first want to check its rating and reviews on the Play Store. However, as app ratings and reviews can be faked, you should also look for external reviews on other sites. Video reviews can be really helpful here as you can see the app in question running on someone else's smartphone before you decide to install it on yours.
To protect yourself from malicious apps and adware, you should also be using one of the best Android antivirus apps. If you're on a tight budget though, Google Play Protect, which is free and comes preinstalled on most Android phones, can also scan your existing apps and any new ones for malware.
Finally, you want to be really careful when apps request access to certain permissions. With the adware apps described above, asking to be excluded from Android's power-saving feature is a big red flag and a sign that something suspicious is going on. This isn't always the case though as some apps do need to use Android's accessibility features to function. More than likely though, an app could be malicious if it requests permissions that seem unreasonable. It's up to you to think carefully before granting any app extra permissions.
These 43 adware apps have now been taken down from the Play Store but if you have any of them installed on your smartphone, you're going to have to manually delete them yourself.
More from Tom's Guide