So you're looking to invest in one of the best Fitbits on the market, and you're trying to choose between the Fitbit Charge 6 and the Fitbit Inspire 3. Both made it onto our list of the best fitness trackers, and both do a lot more than just count how many steps you've taken each day, but which should you invest in?
There are a few key differences between the two fitness trackers — for example, the more expensive Fitbit Charge 6 has built-in GPS, which means it doesn't rely on the GPS from your phone to accurately calculate your distance traveled on bike rides, walks, and runs outside. We'll look at the differences between the two trackers below, to help you decide which is best for you and your goals. If you'd rather dive straight into the details, check out our Fitbit Charge 6 review here, as well as our Fitbit Inspire 3 review.
Fitbit Charge 6 vs Fitbit Inspire 3: Price and availability
The Fitbit Charge 6 is the newer of the two watches, released in October 2023. The Charge 6 costs $159/£139, which is $20 less expensive than the previous-gen Fitbit Charge 5. The Charge 6 comes in three different colors — black, champagne gold/coral, and silver/white.
The Fitbit Inspire 3 costs $99/£84.99, and was released in September 2022. The Fitbit unit itself is only available in black but is sold in three different band colors — black, lilac, and morning glow.
Both devices come with Fitbit Premium when you purchase the watch, after that, you can continue it for $9.99/month or $79.99/year — here's more on Fitbit Premium, and whether it's worth it.
Winner: Fitbit Inspire 3 — if you're on a budget, the Fitbit Inspire 3 is the cheaper choice — for $99, you're getting most of the best features of a Fitbit, plus a bright little screen.
Fitbit Charge 6 vs Fitbit Inspire 3: Design and display
While both are obviously Fitbit's, the two devices vary in terms of design. The screen on the Fitbit Charge 6, for one, is a lot bigger than that on the Inspire 3 — 0.86 X 0.58 inches on the Fitbit Charge 6, and 0.7 x 0.5 inches on the Fitbit Inspire 3. This does make it easier to read your notifications (when set up to mirror from your smartphone) and your stats during a workout using the Charge 6. That said, both have bright, AMOLED color touchscreens, which are easy to see, even in direct sunlight.
Both watches also have haptic buttons to make it easier to navigate around the tracker without relying on the touchscreen — handy when your fingers are sweaty, or wet. There's a haptic button on either side of the Inspire 3, and one on the left side of the Charge 6. While the majority of your interactions on both trackers will still involve swiping and tapping, you can now press the side button to get back to the main watch face; if you've started an activity, pressing the button lets you change the screen to show different metrics for that activity.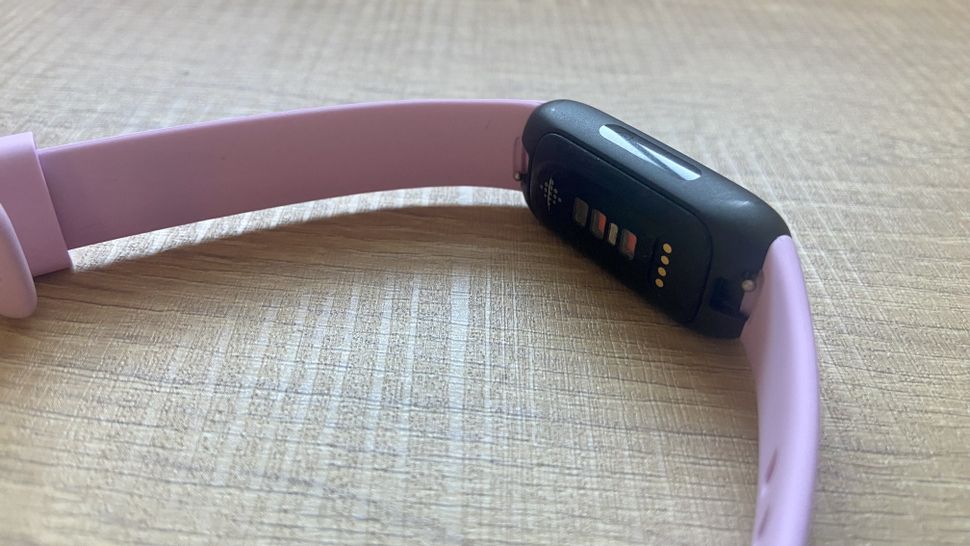 Both fitness trackers are waterproof to 50 metres, and comfortable enough to wear every single day. When testing both the Charge 6 and the Inspire 3, I had no issues with either tracker feeling heavy or cumbersome on the wrist — handy when both trackers have the ability to track your heart rate and sleep.
Both trackers have a premium feel. Sure, the screens are small compared to the Apple Watch Series 9 or the Garmin Forerunner 265, but I'd argue that neither tracker is designed for someone who wants to check their Whatsapp messages from their watch — I found that on both fitness trackers, messages would endlessly scroll on the small screen, so I soon turned smart notifications off. Instead, both the Charge 6 and the Inspire 3 are designed for someone looking to get a better insight into their overall health, without being weighed down by a complicated tracker.
Winner: Fitbit Charge 6 — again, this is personal preference, but if you're looking for a fitness tracker that'll give you live feedback during your workouts, the larger screen of the Fitbit Charge 6 is handy.
Fitbit Charge 6 vs Fitbit Inspire 3: Fitness tracking
Of course, most people buy a fitness tracker to track their daily activities and progress towards their fitness goals. Both trackers can track your heart rate, steps, distance traveled, and calories burned, however, there's one big difference between the two from a tracking perspective, and that's that the Charge 6 has built-in GPS. This means you don't need to take your phone with you to accurately record your pace on a run or bike ride.
The Charge 6 also allows you to choose between 38 different sports modes on the watch, whereas the Inspire 3 only allows you to see six. You can customize the list and choose from 21 different sports modes from the Fitbit app with the Inspire 3, but it does mean you'll need to reorganize this list every time you want to try a new sport. You can also set up pace alerts for walks, runs, and bike rides from your wrist using the Fitbit Charge 6, whereas you'll have to reach for your smartphone to do so on the Inspire 3.
Another difference between the two is that the Fitbit Charge 6 can be used as a remote heart rate monitor when paired with exercise equipment. With the Charge 6, Fitbit announced that the fitness tracker can connect to NordicTrack, Peloton, and Tonal equipment, with more partners coming in the future. According to Fitbit the heart rate monitor is also 60% more accurate on the Charge 6.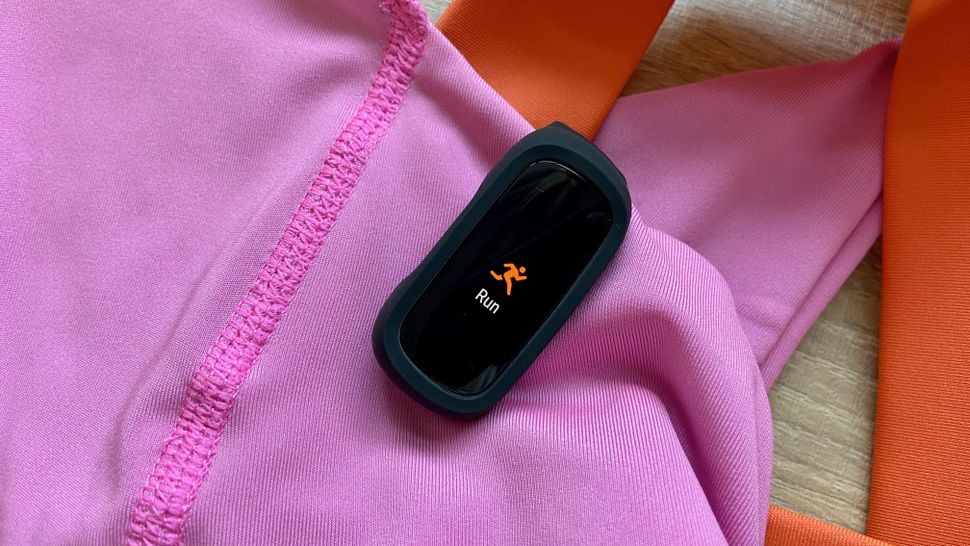 Both trackers have an emphasis on Fitbit's Active Zone Minutes — both trackers will measure the time you spend in target heart rate zones, and track your progress toward the goal of 150 minutes per week. It's the recommended minimum from the American Heart Association, Centers for Disease Control, and World Health Organization.
Neither tracker can compete with some of the best running watches when it comes to tracking your training, but I'd argue that neither is designed to help you train for a marathon — you'd definitely want something with a bigger screen to keep an eye on your overall progress. That said, both are excellent training tools when it comes to looking at your overall activity levels throughout the day, week, and month.
Winner: Fitbit Charge 6 — as a fitness tracker, you get a lot more for your money with the Charge 6. The built-in GPS means your outdoor activities will have more accurate data, and the new heart rate monitor is definitely worth mentioning. You can also do more from your wrist, which is always handy, especially when you've locked your smartphone in your gym locker.
Fitbit Charge 6 vs Fitbit Inspire 3: Health and sleep tracking
Of course, these days, a fitness tracker isn't designed to just track fitness, and Fitbit has, for a long time, been impressively good at tracking sleep. Both of these trackers do a good job of tracking your sleep — both contain a SpO2 pulse oximeter sensor, to better help you understand your sleeping patterns.
With both trackers, you'll need to be a Fitbit Premium member to really delve into your sleep data. Free Fitbit members can track their time spent asleep and receive a sleep score — a nightly sleep score based on your heart rate, the time you spend awake or restless, and your sleep stages during the night. Premium members get advanced sleep tracking, which includes an analysis of your sleep stages and sleep heart rate, as well as guided programs to help you improve your sleep, and get into a better bedtime routine.
If you're a premium member, you'll also be able to see your Daily Readiness Score on both fitness trackers — this is based on your fitness fatigue (activity), your heart rate variability (HRV), and your recent sleep. Users will be given a score each morning which indicates their body's readiness for exercise. Based on your Daily Readiness score, your recommended target Active Zone Minutes will change and Premium members will get personalized recovery content.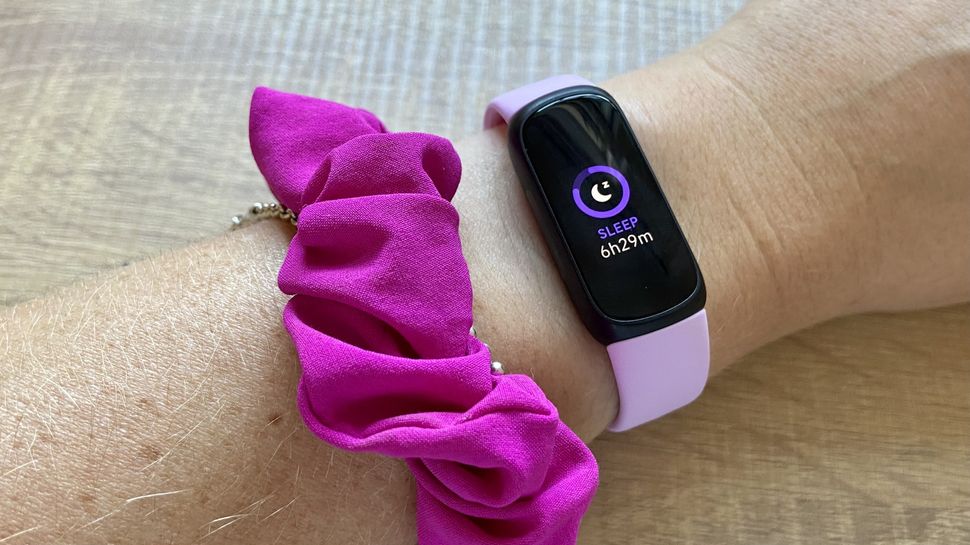 Furthermore, the Charge 6 is capable of ECG tracking, which monitors your heart for irregular beats as a potential sign of AFib. Your Inspire 3 on the other hand will alert you if it records an irregular rhythm, but it can't use the ECG to show all the data. You can also do an EDA scan from your wrist with the Charge 6, but this feature isn't available on the cheaper Inspire 3.
Winner: Fitbit Charge 6 — the more expensive tracker has more advanced health tracking features. If keeping an eye on your daily stress is important to you, invest in the more expensive watch. That said, you'll need to be a Premium member to really delve into your data on both trackers.
Fitbit Charge 6 vs Fitbit Inspire 3: Smartwatch capabilities
If you're looking for a smartwatch with all the bells and whistles, I'd say stop reading here and check out the Fitbit Sense 2. That said, both fitness trackers can be worn 24/7, but the Charge 6 is far more advanced, thanks to the addition of the Google apps onto the tracker.
The Charge 6 is the first fitness tracker to integrate with Google's apps, but it means you'll be able to pay for things from your wrist using Google Wallet, listen to music on the Google-owned YouTube Music, and use Google Maps from your wrist. It does mean you can no longer use music apps like Spotify — a feature that had been available on some Fitbit devices prior to its acquisition by Google, and that if you buy a Charge 6, you'll need to have a Google account.
Winner: Fitbit Charge 6 — if you can put aside any hard feelings about the Google takeover, it does mean the Charge 6 has a lot more useful apps than the Inspire 3.
Fitbit Charge 6 vs Fitbit Inspire 3: Battery life
Fitbit says the Charge 6 should last up to seven days before you need to recharge the device, and during testing, we found this to be about right. On the other hand, the smaller Inspire 3 has up to 10 days of battery life.
Of course, metrics like the always-on display will drain your Fitbit's battery life much faster.
Winner: Fitbit Inspire 3 — without Google's apps and built-in GPS, the battery life on the smaller, simpler fitness tracker wins.
Fitbit Charge 6 vs Fitbit Inspire 3: Verdict
So, should you buy the Charge 6 or the Inspire 3? Having tested both, we'd argue that the additional features make the Fitbit Charge 6 the better choice for most people, especially considering it's only about $60 more, and you're getting GPS, and more advanced health tracking features, as well as a bigger screen.
That said, if you're really on a budget, and you're not bothered about having GPS on your fitness tracker, or you just want a simple Fitbit to track your steps, heart rate, and calories burned, you'll get all that in the Inspire 3. Plus, as it's the older of the two trackers, you're likely to find it in a sale, or at a discount.
Both are excellent fitness trackers, but if you're after something that'll be more like a smartwatch, it's worth checking out the Fitbit Sense 2 or the Fitbit Versa 4.