With the impending arrival of Samsung's Galaxy S23 series on February 17, Aussies will have the opportunity to get their hands on the South Korean electronics giant's most powerful flagship phones to date.
Of course, high-end flagship devices like these don't come cheap, with the new lineup starting at AU$1,349 for an entry-level S23 with 128GB of storage, and topping out at AU$2,649 for the S23 Ultra's 1TB model.
That said, there are ways to secure the handset for yourself and save some money in the process. If you've got your heart set on acquiring Samsung's latest smartphone but want to minimise your spending, this is the guide for you.
Whether you want to buy the phone outright or get it on a good plan, here are the cheapest ways to pre-order Samsung's Galaxy S23 range in Australia.
Best Galaxy S23 telco offers
Typically, Australia's major telcos aren't the cheapest option around for getting the latest flagship smartphone. That said, there are some decent bonus offers going for those looking to get the Samsung Galaxy S23 on a plan, with Telstra, Optus, Vodafone and even Woolworths getting in on the action.
If extra value is what you're after, pre-ordering from Telstra is the way to go. Australia's largest telco is offering a bonus Samsung Galaxy Watch 5 via redemption from Samsung's website valued at up to AU$649 when you pre-order any of the S23 phones.
Vodafone's pre-order offer comes in at a close second, with the telco gifting customers a bonus Samsung eVoucher valued up to AU$500, though this offer is only valid until February 16, 2023.
Top S23 offers from Samsung's online store
Those who are willing to part with their old device will receive a bonus AU$300 of trade-in value when they pre-order an S23 device — that's on top of what Samsung is willing to pay for your old phone, making it a great deal.
Additionally, customers who pre-order the S23, S23 Plus or S23 Ultra from Samsung's online store will also receive an eVoucher valued at AU$100, AU$150 or AU$250, respectively. This eVoucher can be used towards anything on the Samsung store.
Want to get a Galaxy S23 handset without having to pay anything up front? Samsung Finance lets you pay your handset off with 0% interest over 36 monthly instalments, after which you will own the phone outright.
That means you can get your hands on the Galaxy S23 as soon as it releases from as little as AU$37.47 per month from the Samsung online store.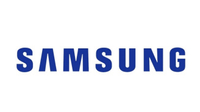 Free storage upgrade with pre-order, monthly plans and trade-in perks @ Samsung
Purchasing a Galaxy S23 direct from Samsung is always a good idea, especially if you have a recent flagship to trade in. Pre-ordering directly from Samsung will get you a free upgrade to the next highest storage amount (that means double the storage at no extra cost), along with a bonus AU$300 in trade-in value when you purchase before March 6, 2023, which is frankly incredible.
Samsung's store also gives you the option to buy it outright or pay it off in monthly instalments over 36 months, though you will have to find your own phone plan elsewhere.
Please note, only the phone is included when you buy direct from Samsung, so you may want to pair the device with a cheap SIM only mobile phone plan.
If you're trying to keep costs down, our top pick for best cheap SIM only plan goes to Moose Mobile, which offers 25GB of monthly data on the Optus 4G Plus network at a very reasonable price.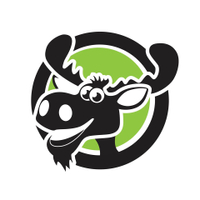 Moose Mobile | 25GB data | No lock-in contract | AU$16.80p/m (first 12 months, then AU$23.80p/m)
When it comes to value for money, it's hard to beat Moose Mobile's 16.80 SIM Only Promo plan, which offers an incredible discount for the first 12 months. For the first year, you'll pay just AU$16.80 per month for 25GB of data, after which the price goes up to AU$23.80 per month — which is still quite reasonable. Please note, Moose Mobile uses the Optus 4G Plus network.
Total minimum cost is AU$16.80 | Total cost for first year: AU$201.60 | Yearly cost after discount: AU$285.60
If you can't live without 5G, you could also opt for this great plan from iiNet, which gives you 40GB of monthly data on Vodafone's 5G network for just AU$15 per month for the first six months, after which the price doubles to the still reasonable price of AU$29.99 per month.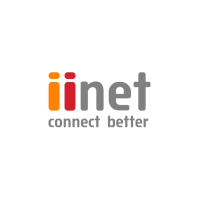 iiNet | 40GB data | No lock-in contract | AU$15p/m (first six months, then AU$29.99p/m)
If you're willing to stomach a price doubling after the first six months, iiNet's 40GB is pretty good value. Initially priced at AU$15 per month for the first six months, then jumps to AU$29.99 per month. On top of the 40GB you get with the plan, you can also receive 80GB bonus data when bundled with an active iiNet internet plan, which is pretty good. Please note, iiNet's service runs on the Vodafone network.
Total minimum cost is AU$29.99 | Total cost for first year: AU$269.94 | Yearly cost after discount: AU$359.88