The ongoing cost of living crisis in Australia has seen many Aussies shun premium smartphones of late. It's just become prohibitively expensive for many Australians to even considering buying the latest handset on an an expensive contract — even when those handset repayments are spread out over 36 months. Luckily, there are a wide number of SIM-only mobile plans available for Aussies on any budget.
Is your current phone already good enough for your daily needs? With yearly smartphone updates becoming increasingly minute, chances are your existing handset still has a couple of years left in its life.
Alternatively, you could opt to search out a bargain and buy your next phone outright, saving yourself money in the long run by not having to worry about costly handset repayments.
In either of these scenarios, a SIM-only plan could be the right choice for your lifestyle. Dropping handset repayments entirely will not only cut down the cost of your monthly phone bill, it will also grant you the opportunity to bump up your plan and get more data than you normally would.
Major carriers like Telstra, Optus and Vodafone offer a number of great SIM-only plans for every budget, but you can save even more money by checking out what Australia's smaller telcos (or mobile virtual network operators — aka MVNOs) have to offer.
As we mentioned in our cheap mobile plans comparison, it's relatively easy to find SIM-only options which provide a decent amount of data, along with unlimited national calls and texts, starting at just AU$10 per month.
Best SIM-only plan for data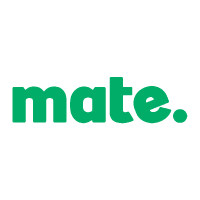 Mate (soul mates 5G plan) | 120GB data (250Mbps speed cap) | No lock-in contract | AU$55p/m
Unless you're willing to spend big by going direct to the source, this 5G plan is one of the best you'll find from a Telstra reseller thanks to its faster-than-average speed cap. Get downloads as fast as 250Mbps on Telstra's 5G network and a massive 120GB of data for just AU$55 p/m. Best of all, there are no lock-in contracts.
Total minimum cost is AU$55 (1-month) | Total cost for first year: AU$660
Best cheap SIM-only plan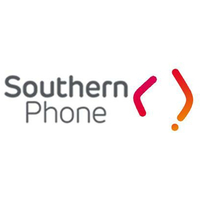 Best 5G SIM-only plan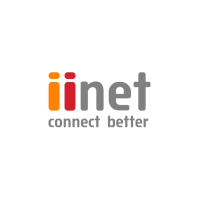 iiNet | 40GB data | No lock-in contract | AU$15p/m (first six months, then AU$29.99p/m)
If you're willing to stomach a price doubling after the first six months, iiNet's 40GB is pretty good value. Initially priced at AU$15 per month for the first 6 months, then jumps to AU$29.99 per month. On top of the 40GB you get with the plan, you can also receive 80GB bonus data when bundled with an active iiNet internet plan, which is pretty good. Please note, iiNet's service runs on the Vodafone network.
Total minimum cost is AU$15 | Total cost for first year: AU$269.94 | Yearly cost after discount: AU$359.88
How we pick the best SIM-only mobile plans
In order to narrow down our list of choices, our team searches for a balance of several factors which we believe most people are looking for from a SIM-only plan.
Value for money is our top priority — the best SIM-only plans will offer a reasonable amount of data without becoming too expensive. On average, each Australian uses around 12GB of data per month, which is why we've set that amount as the minimum monthly allowance.
SIM-only plans should also offer unlimited calls and text to standard numbers in Australia. Even the most affordable options provide this these days, so you should definitely avoid any plan which imposes a limit on either of them.
Network coverage is another important factor to consider when choosing a SIM-only plan. Depending on the telco you go with, all Aussies will get access to either the Telstra, Optus or Vodafone network.
In terms of coverage, Telstra's network has the widest-reaching 4G and 5G coverage in Australia, with Optus a close second. Vodafone's network size may come in third place, but it's worth noting that its 5G coverage has grown by leaps and bounds, reportedly reaching 85% of the population across 10 major Australian cities and regions.
Additionally, we also take perks into consideration, even if they aren't the main reason for our selections. These can include such things as bonus international minutes, rollover data, access to streaming services and even discounts on your groceries.