A portable charger is something everyone should own. It's an essential device that you can keep at home, at the office, or in your backpack. Right now, the best portable charger I've ever used is on sale at Amazon.
For a limited time, you can get the INIU 10000mAh Portable Charger on sale for $17 at Amazon. That's over 40% off and one of the best early Black Friday deals you can get. That's not the only power bank on sale today. In fact, our top three portable chargers are on sale. For more ways to save, check out our guide to the best Amazon promo codes.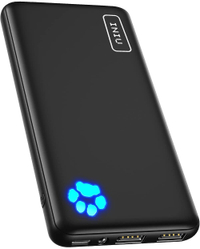 1. INIU Portable Charger: was $29 now $17 @ Amazon
The INIU 10000mAh Portable Charger is our top pick for the best portable charger you can buy. It offers two USB-A ports, fast device charging, and a sizable battery that can keep your smartphone powered all day long. It normally sells for $29, but it's on sale and you can click the on-page digital coupon to get it for $17.09.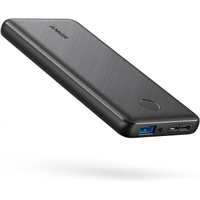 2. Anker PowerCore Slim 10000: was $17 now $13 @ Amazon
The Anker PowerCore Slim 10000 is one of the best portable chargers you can buy. It's able to charge up your smartphone multiple times and the 10,000 mAh battery comes housed in a rugged casing. The lack of USB-C output is a disappointment, but it's otherwise a travel essential. And it's now on sale for just $13.49 (click the on-page coupon to get this price at checkout).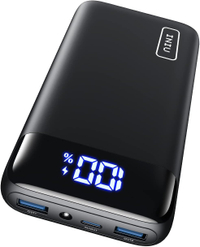 3. INIU Portable Charger 20000mAh: was $39 now $28 @ Amazon
We like this model because its dual-function USB-C port lets you charge it and other devices with the same USB-C cables. Additionally, you've got two other USB-A ports for recharging other devices. Make sure to click the on-page digital coupon to drop its price to just $28.99.
Don't be alarmed if you're not familiar with INIU. The affordable charger really impressed us during our testing. In 15 minutes, it took a dead phone to 22% charged, and in one hour it managed to juice a phone up to 78%. Plus, a fully charged INIU Portable Charger can refill your phone not once, but multiple times, which should give you all the extra battery life you need even when you're miles from a power outlet.
Although the Anker PowerCore Slim 10000 is a bit heavier than the INIU 10000 pack (7.3 ounces to 6.9 ounces), it would have taken the top slot had it had that second USB-A output port. That's because its charging times were so close to the INIU brick (21% in 15 minutes, 76% in an hour).
Finally, the INIU 20000mAh turned out the best performance in the 1-hour charging window, bringing our dead iPhone to 81% of its charge. And its 1-hour and 57-minute time to bring that iPhone to a full charge is the second-best of the pack, only off by a minute from the PowerCore Slim 10000. Its high capacity of 20000 mAh also meant it refueled an iPhone more than most of these chargers.