The PS5 is close to being my favorite video game console of all time, and with Black Friday season very much upon us, I've put together a bunch of deals to help you create the ultimate setup to compliment Sony's mighty machine.
Below, you'll find great Black Friday deals on the best OLED TV, the best PS5 headset, the best PS5 controller, a sweet deal on PSVR 2 and one of the best soundbars on the market. I've also thrown together a deals round-up of some of the best PS5 games, all of which are currently on sale at juicy discounts. So if you want to assemble the ultimate PS5 home entertainment setup, this 15 year video game journalism vet has you covered.
Black Friday PS5 deals dream setup — Quick links
Best Black Friday PS5 dream setup deals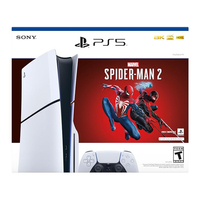 PS5 Slim Marvel's Spider-Man 2 bundle: was $559 now $499 @ Amazon
Black Friday discounts on the actual PS5 console are thin on the ground, but this bundle is a pretty sweet deal. For the normal price of a PS5, you get a copy of the amazing Marvel's Spider-Man 2 thrown in for free. It's an astonishing superhero sandbox, containing what's probably my favorite story of this console generation so far. It's also cool that this deal includes the new PS5 Slim model.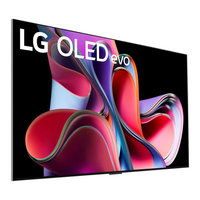 55-inch LG G3 OLED TV: was $1,997 now $1,797 @ Amazon
Act fast! Don't sleep on this Amazon deal, and it's a limited time offer at time of writing. I've owned the LG G3 OLED for a couple of months now, and it's comfortably the best TV I've ever owned. And trust me, I've bought a loooooot of televisions over the years. Its gaming-focused features are peerless and that new Micro Lens Array panel is a total game-changer when it comes to boosting picture brightness. This is an astonishingly good TV, and the perfect set to pair with your PS5.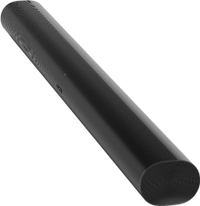 Sonos Arc Soundbar: was $899 now $824 @ Amazon
The best soundbar Sonos currently supports both 7.1 surround sound and Dolby Atmos. Its room-filling soundscape helps truly immerse you in the best PS5 games. There's not a TV on the market that has built-in speakers that can match the remarkable audio output of the Sonos Arc.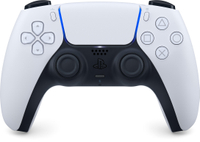 PS5 DualSense Wireless Controller: was $69 now $49 @ Amazon
As much as I love the DualSense Edge — I must do, seeing as I own two of them — that $199 price tag is a hard sell. For most PS5 owners, I'd recommend going for the vanilla DualSense. Sure, you lose those handy remappable back buttons, but for a fraction of the price of the Edge, you're getting a fantastic controller with fantastic haptics and awesome adaptive triggers. It's comfortably the best PlayStation controller Sony has ever made.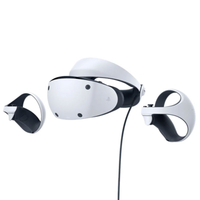 PSVR 2 Horizon Call of the Mountain bundle: was $599 now $499 @ Dell
Another decent deal on a product that almost never gets discounted. This bundle essentially throws in the excellent Horizon Call of the Mountain in as a freebie, and alongside Gran Turismo 7, this robo dino-slaying adventure showcases the incredibly immersive experiences the VR headset is capable of serving up better than any other title.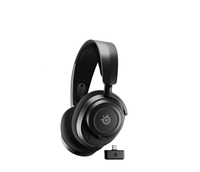 SteelSeries Arctis Nova 7: was $179 now $139 @ Amazon
Our pick for the best PS5 headset overall boasts superior audio quality. Thanks to its versatile connectivity options — you can pair it with PC and other consoles — and smart design choices, this is one of the very best gaming headsets you can pick up today.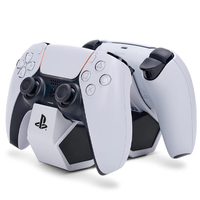 PowerA DualSense Twin Charging Station: was $24 now $19 @ Amazon
This reliable controller charging station just gets the job done with minimal fuss. It's substantially cheaper than Sony's charging dock, which really isn't worth the extra outlay when you consider this PowerA accessory comes with official PlayStation branding.
Best Black Friday PS5 game deals right now
Best Black Friday PS5 game deals right now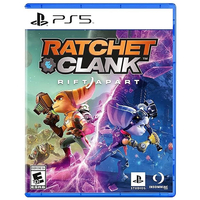 Ratchet & Clank: Rift Apart: was $69 now $54 @ Amazon
No other game makes better use of the PS5's amazing SSD than Ratchet & Clank: Rift Apart. This awesome adventure is part platformer, part shooter and once again sees the iconic Lombax and droid duo team up to battle evil intergalactic forces. It's an incredible looking game, and the seamless portal transitions simply couldn't have been accomplished on PS4.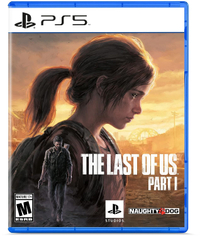 The Last of Us Part 1: was $69 now $40 @ Amazon
The Last of Us Part 1 is a masterful, full-blown remake of the PS3 classic. Experience Joel and Ellie's cross-country journey like never before with across-the-board visual and gameplay improvements. The excellent DLC chapter Left Behind is also included, and receives the same 4K graphical overhaul of the captivating main adventure.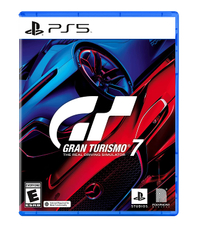 Gran Turismo 7: was $69 now $41 @ Amazon
PlayStation's definitive driving sim series has rarely been better. Not only is Gran Turismo 7 an utterly gorgeous racer, it takes full advantage of PS5's adaptive triggers; a feature that makes every break and turn more tactile. Oh, and if you're thirsting after PSVR 2, you won't find a better advert for Sony's virtual reality headset than this impeccable speed fest.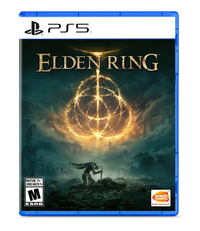 Elden Ring: was $59 now $39 @ Amazon
This collaboration between Dark Souls developer FromSoftware and Game of Thrones author George R. R. Martin is an open-world wonder. Yes, you're gonna kick the bucket roughly every 93 seconds, yet Elden Ring's granite-hard difficulty makes those rare moments of victory among the sweetest accomplishments you can achieve in any PS5 game.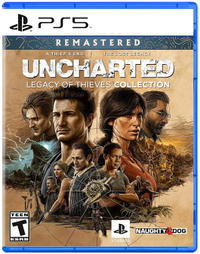 Uncharted Legacy of Thieves Collection: was $49 now $33 @ Amazon
Uncharted Legacy of Thieves Collection packages together Uncharted 4: A Thief's End and Uncharted: The Lost Legacy. Both games have been remastered for the PS5 sporting improved frame rates, boosted texture quality and faster loading times. In the case of A Thief's End, Naughty Dog sends PlayStation icon Nathan Drake out on the mightiest of high notes.