Nothing's more annoying than when I'm shooting video with my mirrorless camera and it runs out of storage. That's why I cannot stress enough having a backup microSD card, which is why you shouldn't miss out on these deals on SanDisk flash memory, which are some of the best Black Friday deals around right now.
Amazon's sale going on right now saves you up to 64% off USB flash drives, microSD card, SSDs and much more. You'll find USB flash drives for as low as $29, along with portable SSDs starting at $99.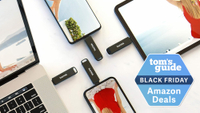 SanDisk Flash Memory Deals: save up to 64% off
Here's the full listing of Amazon's deals on SanDisk flash drives, SSDs, microSD cards, and much more to ensure you never run out of storage for any occasion.
I've found plenty of situations for these flash memory cards and hard drives, whether they're used to backup my data — or to simply provide me with more storage, so I don't have to constantly delete and manage stuff. I'll highlight some of the best SanDisk flash memory deals going on right now at Amazon below, but you can see the full list above.
Black Friday SanDisk deals — quick links
Early Black Friday SanDisk flash memory deals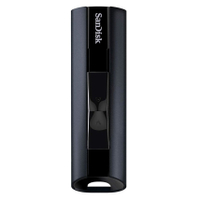 SanDisk 1TB Extreme PRO USB Flash Drive: was $279 now $99 @ Amazon
This is the best SanDisk flash memory deal because it's 64% off its normal price. I also love this because the SanDisk 1TB Extreme PRO offers a generous 1TB of storage and can easily be fastened to a keychain so it's on you all the time.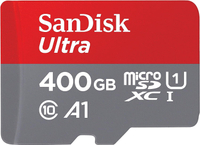 SanDisk 400GB Ultra microSDXC: was $69 now $27 @ Amazon
You may never need to swap out a memory card if you shoot on a mirrorless camera because the SanDisk 400GB Ultra microSDXC has more storage than what the hard drives in most entry level laptops can handle. It's not overkill in today's era of 8K video recording.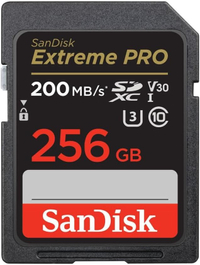 SanDisk 256GB Extreme PRO: was $62 now $29 @ Amazon
If you don't need as much storage for your mirrorless camera, the 52% off savings on the SanDisk 256GB Extreme PRO is still an incredible deal as a backup microSD card for your storage needs.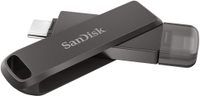 SanDisk 256GB iXpand Flash Drive Luxe: was $89 now $49 @ Amazon
If you're like me and own both Android smartphones and iPhones, then you'll come to appreciate a flash drive that can accept both. I like that the SanDisk 256GB iXpand Flash Drive Luxe has both USB-C and Lightning connections to easily connect to my smartphones without the need for adapters.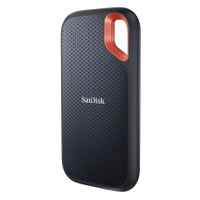 SanDisk 2TB Extreme Portable SSD: was $149 now $99 @ Amazon
Replacing a laptop's hard drive is a task that the average person shouldn't do, unless they feel really confident. That's why I often recommend having a portable SSD to easily complement your computer's storage.The SanDisk 2TB Extreme Portable SSD easily connects via USB, but I also like how its IP65 rating protects it from minor water splashes.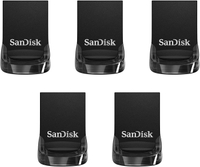 5-pack SanDisk 128GB Ultra Fit Flash Drive: was $89 now $59 @ Amazon
I own so many camera bags that I often forget which one I store my USB flash drive in. Well, you can have one for all your bags and backpacks with this deal on a 5-pack of SanDisk 128GB flash drives. They're micro-sized and I appreciate how they can be easily fastened to a keychain.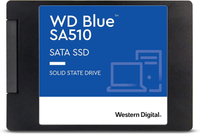 Western Digital 4TB WD Blue SSD: was $249 now $179 @ Amazon
The Western Digital 4TB WD Blue SSD has more storage to handle all of your storage needs if you're looking to replace to increase your existing hard drive. You'll get the most bang-for-the-buck deal with this SSD.