Amazon regularly runs promotional events in an effort to encourage shoppers to make use of its full range of services. And the online retailer has just launched a seriously good freebie in an effort to promote Amazon Music.
Until May 23, Amazon users who listen to a podcast via Amazon Music will be rewarded with a free £5 gift card. It might be a relatively small voucher, but it's essentially free money so well worth claiming. This gift card can be spent on any "qualifying purchase", which covers the majority of products sold directly by Amazon.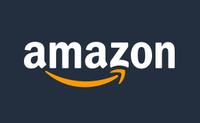 Amazon £5 voucher: FREE w/ podcast listen @ Amazon
Select Amazon account will receive a free £5 voucher after listening to a full podcast episode via Amazon Music. To redeem this £5 credit you must spend at least £20 on products sold directly by Amazon. This promotion is scheduled to run through May 23.
Unfortunately, this is not a universal offer, only select Amazon accounts are eligible to claim a free £5 credit. Frustratingly, Amazon hasn't laid out the specific eligibility criteria for this promotion either. But click one of the links above, and then log into your Amazon account and you'll get a notification if you're able to claim the freebie.
You should also be aware you will have to listen to a full podcast episode via Amazon Music in order to claim your £5 gift voucher. You cannot quickly skim through one in order to claim the offer in a matter of minutes.
But, Amazon's audio streaming platform does offer some of the biggest podcasts around including Off Menu and That Peter Crouch Podcast, so it shouldn't be too tricky to find a pod that appeals to you.
Once you've listened to your chosen podcast, you will receive your £5 gift card via email within seven days. You then have exactly 30 days to redeem it, and you must spend £20 or more in order to do so. As you'd probably expect, this promotion only works once per account, so don't binge-listen to multiple episodes of a podcast and expect to receive several vouchers.
You don't need an Amazon Prime membership to be eligible for this offer. So, even if you're not a frequent Amazon shopper, you should take advantage of this deal. You'll get a free £5 to spend on pretty much whatever you want, and you might just find a new favorite podcast in the process. That sounds like a win-win to us.