More Cyber Monday sales
1. Cyber Monday deals in Australia
2. Amazon AU Cyber Monday sales
3. Cyber Monday AU mattress deals
4. Cyber Monday AU phone deals
5. Myer Cyber Monday sales
Black Friday and Cyber Monday TV sales are still going, even though both days are now in our rear-view. Some sales will even continue into next week, so you still have a chance to bag a bargain on a top telly.
We've been around the block enough times to tell you without hesitation that the Black Friday / Cyber Monday period is your best chance to score a top deal on a new television from big brands like LG, Sony, Samsung and more.
It's clear that TV manufacturers are extremely eager to get in on the Cyber Monday madness, and the timing is perfect — right now it's far enough away from when the year's best TVs were released, that the top brands are more than willing to heavily discount them.
With that in mind, you can find the best Black Friday / Cyber Monday TV deals listed below. Please note, the prices listed are accurate at time of last update, and may fluctuate.
Cyber Monday TV sales: best deals so far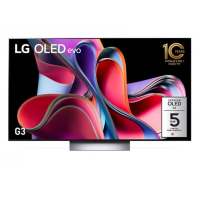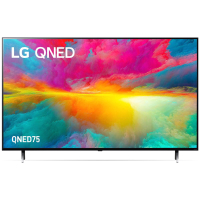 LG QNED75 75-inch QNED TV | AU$2,499 AU$1,695 at Appliance Central (save AU$804)
In the market for a big TV? This 75-incher from LG is worth considering. Retailer Appliance Central has dropped both its list price and the discounted price since last week, making this an even better deal. Sporting thousands of Mini LEDs for excellent contrast and brightness control, LG QNED offers a more affordable alternative to its top of the line OLED TVs.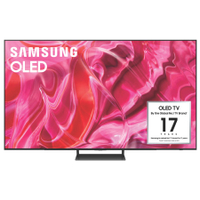 Samsung S90C 65-inch 4K OLED TV | AU$4,299 AU$2,845 at Appliance Central (save AU$1,454)
Arguably one of the best OLEDs on the market, the 65-inch version of Samsung's S90C has received a mammoth AU$1,454 discount for Black Friday. While its S95C sibling is brighter, this is still one of the brightest OLED TVs you can buy right now, offering excellent detail and brilliant colours as well.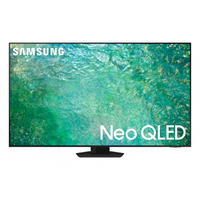 Samsung QN85 55-inch 4K QLED TV | AU$2,690 AU$1,799 at Appliance Central (save AU$891)
Samsung's OLED TVs are brighter than the competition, but it's worth noting that its Neo QLED screens are brighter still. The QN85C is one of Samsung's entry level Mini LED TVs, but don't let that dissuade you, as this is still a gorgeous telly that's packed with high-end features.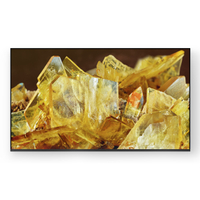 Sony X90L 55-inch 4K TV | AU$2,295 AU$1,680 at Bing Lee (save AU$615)
Willing to spend a little more for your PS5 gaming TV? The X90L offers improved brightness and local dimming over its predecessor, and also offers HDMI 2.1 support for features like 4K/120, VRR, ALLM and Game Mode. A solid option for gamers who want quality without breaking the bank.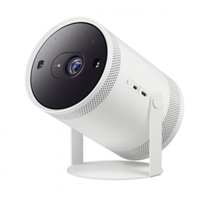 Samsung The Freestyle Projector 2nd Gen | AU$1,299 AU$980 at Appliance Central (save AU$319)
Samsung's second generation release of The Freestyle Projector has been discounted by a whopping AU$319, bringing its price down to just AU$980. This 2nd Gen model comes with increased memory, which should make for a smoother experience than its sluggish predecessor. It also comes with Samsung's Gaming Hub built-in, which is handy for Xbox Game Pass users.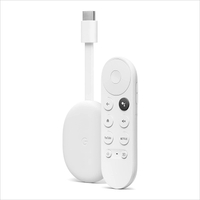 Google Chromecast with Google TV 4K | AU$99 AU$75 on Amazon (save AU$24)
If your smart TV ain't cutting it when it comes to actual smarts, adding this Chromecast gives you the full Google TV interface with speedy performance and every streaming app under the sun. This 4K model is designed for newer UHD sets, so if you're rocking an older 1080p TV you'll likely want to opt for the cheaper 'Chromecast with Google TV' model which is down to an incredible AU$37 on Amazon – the lowest we've ever seen.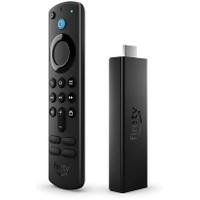 Amazon Fire TV Stick 4K Max (2023) | AU$119 AU$54 on Amazon (save AU$65)
Released less than 2 months ago, Amazon's latest flagship Fire TV Stick is a massive 55% off (AU$65) in this Black Friday deal. Simply plug this into the HDMI port of a TV or monitor and you'll get access to the top Aussie streaming services in a slick and modern interface. New in this year's model is a faster processor, double the storage (16GB in total) and Wi-Fi 6E support.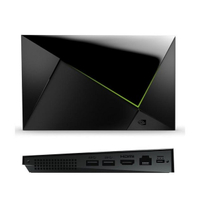 Nvidia Shield TV Pro | AU$349.95 AU$278 (save AU$71.95)
On top of being a powerful 4k streaming device for use with services like Netflix and Disney Plus, Nvidia Shield TV Pro is great for streaming games via GeForce Now. It offers AI-based upscaling, 3GB of RAM and 16GB of internal storage, and you also have access to USB ports for additional external storage and game controllers. Supports Google Assistant, Dolby Vision and Dolby Atmos.
Cyber Monday TV sales — what to expect in 2023
As we said earlier, you can find good TV sales in Australia any time of the year. That said, it's our experience that Black Friday / Cyber Monday TV deals tend to break all price records, and we believe 2023 will be no exception.
This year, we're expecting the best TVs of 2023 to be heavily discounted during the Black Friday / Cyber Monday weekend. Most of the flagship televisions from brands like LG, Samsung and Sony were released between May and July, which means they've been out long enough to receive the discount treatment.
In terms of 2023's best TVs, we expect to see big savings on LG's award-winning C2 and G2 OLED series, along with Samsung's 4K and 8K Neo QLED ranges, Hisense's ULED series and Sony's top OLED and LED models.
When will Cyber Monday TV sales begin in 2023?
This year, Cyber Monday falls on November 27. That said, retailers tend to start their sales early during this month, which means you can expect great deals and discounts from November 1 onwards.
Some of these deals will be very limited and have the potential to sell out fast. So be ready to make a purchase at a moment's notice. (We'll bring you the best deals throughout the season).
Who has the best TV deals on Cyber Monday?
Who has the best Cyber Monday TV sales is often hard to predict. In terms of retailers with a brick and mortar presence, you can trust JB Hi-Fi, Bing Lee, The Good Guys and Harvey Norman to bring some huge discounts.
That said, you shouldn't underestimate online retailers such as Appliance Central and Appliances Online, as they often have plenty of stock on offer and are willing to get very competitive when it comes to pricing.
Additionally, it's a good idea to keep an eye on eBay, as the online marketplace often brings massive discounts by way of coupon codes and special offers for eBay Plus members. And, even if you don't have a membership, you can take advantage of eBay Plus exclusive deals by signing up for a free 30-day trial, which you can cancel at any time.
Should I wait till Black Friday / Cyber Monday to buy a TV?
Short answer: Yes. If you're on the lookout for a new television at the moment, you will definitely find the very best discounts between Black Friday and Cyber Monday. That said, if you can't wait that long, you will still be able to find some exceptional deals from November 1 until the sale officially ends right after 11:59pm AEDT on November 27.