Best Small Phones: Top Picks Under 6 Inches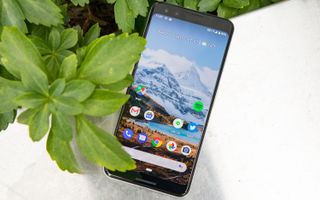 Best Small Phones: Top Picks Under 6 Inches
Smartphone screens are now stretching to nearly 7 inches, but there's no beating the look and feel of a device that fits snugly in one hand. If you believe good things come in small packages, you'd be well-advised to look at Apple, as the iPhone maker continues to dominate the market for smartphones with a number of compelling compact options.
The premier "small" iPhone these days is the 5.8-inch XS, which uses a nearly bezel-less design to maximize display real estate. But there are other, older travel-sized iPhones that can now be had for less money than ever before, like the iPhone 8 and iPhone 7. And then, of course, there's the iPhone SE — provided you can still track one down these days.
If you're looking for an Android phone, you may prefer the Pixel 3 (pictured here), which packs Google's software smarts and unrivaled camera in a 5.5-inch device. You'd also be wise to check out the Galaxy S10e, which boasts an even more powerful Snapdragon 855 chipset. Budget buyers will find a lot to love in Google's new $399, 5.6-inch Pixel 3a, as well as the the 5.8-inch Nokia 7.1.
Here's a closer look at some of the best small phones out there right now, with screens sized under 6 inches. For our overall favorite handsets regardless of size, be sure to take a peek at our list of the best smartphones available today.
Credit: Tom's Guide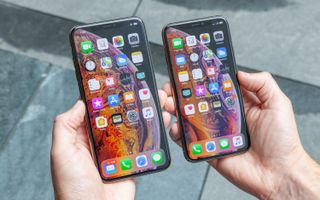 iPhone XS (5.8 inches)
The 5.8-inch iPhone XS, seen here at right next to its larger sibling, packs the same blistering performance, great cameras and features like Face ID unlocking and wireless charging in a package that's considerably smaller than the 6.5-inch iPhone XS Max. Sure, some users might prefer a roomier display for watching movies on their morning commute. However, if you appreciate the practicality and ease-of-use of smaller phones, the regular iPhone XS is our favorite of Apple's current handsets precisely because it does everything much larger phones do, but fits it all into a smaller package that some will find easier to live with — and stuff into your pockets.
Credit: Tom's Guide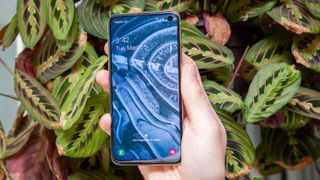 Samsung Galaxy S10e (5.8 inches)
The Galaxy S10e is a new kind of flagship phone from Samsung. At $749, it's a bit cheaper than the 6.1-inch S10 and 6.4-inch S10 Plus, which start at $899 and $999, respectively. There are a few concessions for that lower price — namely a dual rear camera setup instead of a triple one, and a side-mounted fingerprint sensor replacing the regular S10's in-display technology. But the S10e is every bit as powerful and fast as its more expensive siblings, despite the fact that it's significantly smaller. The handset's 5.8-inch Dynamic AMOLED panel is quite large, but because it's wrapped in a body with extremely slim bezels, the result is one of the most compact premium phones on the market today. In a lot of ways, it's evocative of the old iPhone SE: still superfast and very capable, but at a much more reasonable price, and in a package that small phone lovers will surely appreciate.
Credit: Tom's Guide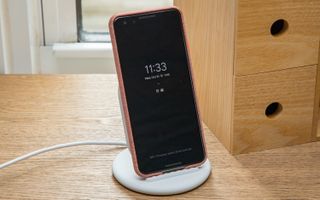 Google Pixel 3 (5.5 inches)
On average, smartphones today come equipped with larger screens than they ever have before. However, Google isn't blindly following trends with the 5.5-inch Pixel 3. What really makes the phone stand out — aside from its reasonable proportions — are its clever AI features, many of which are centered around the camera. Top Shot collects a multitude of frames for every picture you take, then suggests the right moment to keep. Super Res Zoom improves digital zoom beyond competing handsets, while Night Sight employs machine learning to infer the proper coloring for low-light photos. Your Google Assistant on the Pixel 3 will even screen calls for you, ensuring you'll (hopefully) never get duped by another robocall again. Those in the hunt for a bigger phone will want to take a look at the Pixel 3 XL, which starts at $899, and those interested in spending less on a Google handset should check out the cheaper Pixel 3a and 3a XL.
Credit: Tom's Guide
Google Pixel 3a (5.6 inches)
So you want an all-around great smartphone with a camera that would put most flagship shooters to shame, but you don't want to pay more than $400 for it. In the past, requesting such a device might get you laughed out of the retailer of your choosing, but then Google introduced the Pixel 3a and suddenly, everything changed. The 5.6-inch Pixel 3a (and its larger sibling, the 6-inch Pixel 3a XL) touts the same 12.2-megapixel rear camera in Google's premium smartphones, along with an OLED display, long-lasting battery and the latest and greatest Android software. However, it costs only $399 — half the price of the Pixel 3. You do lose out on some amenities, like the Pixel 3's top-tier Snapdragon 845 processor, wide-angle front-facing camera, water resistance and wireless charging. However, the rest of the device is far better than its midrange price tag would suggest, and easily our new top pick for a handset under $400.
Credit: Tom's Guide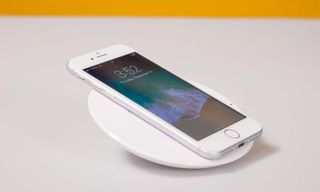 iPhone 8 (4.7 inches)
It's easy to think of the iPhone 8 as just an updated iPhone 7, and even easier to overlook it in favor of the flashier iPhone XS. That would be a mistake in both cases. For starters, the iPhone 8 is powered by Apple's A11 Bionic CPU, which makes it one of the fastest smartphones we've tested, even a year since it came out. The device's glass design allows the iPhone 8 to support wireless charging, something previous iPhones couldn't do. And speaking of battery, the iPhone 8 lasts 9 hours, 54 minutes on a charge — 51 minutes longer than the iPhone 7. If you want a phone with a screen that's smaller than 5 inches, the 4.7-inch iPhone 8 is the device to get.
Credit: Tom's Guide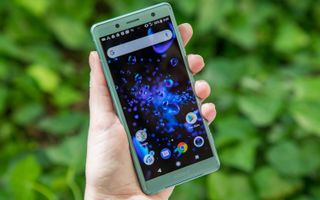 Sony Xperia XZ2 Compact (5 inches)
When it comes to smartphones, performance and screen size unfortunately tend to go hand-in-hand. That's great if you prefer big phones, but it's a disappointing trend for those of us looking for a premium experience in a smaller package. Thankfully, Sony bucked that trend with the Xperia XZ2 Compact — a metal-and-plastic clad handset with a 5-inch 18:9 screen, Snapdragon 845 power and a design that's super comfortable for one-handed use. The XZ2 Compact is just as fast as the OnePlus 6T and Galaxy S9 — and even employs the same 19-megapixel camera as the larger Xperia XZ2 — but it's infinitely more pocketable. Among all the boring, lookalike high-end phones on the market today, Sony's cute and fun XZ2 Compact is a refreshing change of pace that still packs all the performance you'd ever need.
Credit: Tom's Guide
Samsung Galaxy S9 (5.8 inches)
A screen measuring 5.8 inches doesn't sound like it would make for a particularly small phone. But what you have to remember is that the Galaxy S9 isn't like other phones — and that's all thanks to its wraparound, nearly bezel-free Infinity Display. Samsung's breakthrough flexible OLED technology allows the Galaxy S9 to shoehorn a massive panel in a very compact form factor. In other words, you're not sacrificing on display real estate for comfortable one-handed operation. It also helps that the screen itself is among the brightest and most vibrant in its class (only eclipsed by the newer S10 range) and that the Galaxy S9 is as well-rounded as any Android handset that came out in 2018, between its speedy Snapdragon 845 processor and solid photos in low light.
Credit: Tom's Guide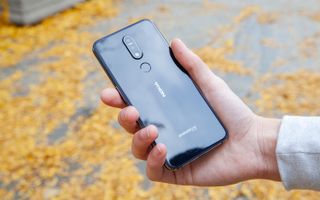 Nokia 7.1 (5.8 inches)
For just under $350, the Nokia 7.1 gives you a 5.8-inch HDR10-equipped LCD display, respectable performance from a Snapdragon 636 processor, 64GB of storage that can be expanded with a microSD card, the best dual cameras for the price (save for the Pixel 3a's, of course), attractive design and the latest version of Android in all its stock glory, as Google intended. Like the Pixel, the Nokia 7.1 is a simple but effective expression of a modern Android phone, without all the frivolous bells and whistles that impede devices from other phone makers.
Credit: Tom's Guide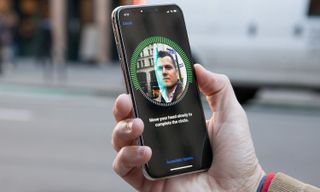 iPhone X (5.8 inches)
The iPhone X redefined phone design when it hit the market at the tail end of 2017. Apple stuffed a 5.8-inch OLED display into the device, which would ordinarily be exceptionally large. However, the panel follows the contour of the phone, keeping the overall footprint to a minimum while maximizing screen size.
The only thing interrupting the experience is that pesky notch of course, though that space houses all the gear relied upon for Face ID authentication. The iPhone X uses three-dimensional face scanning to circumvent the lack of a Touch ID fingerprint sensor, and employs gestures in place of the tried-and-true home button for navigation. The performance doesn't feel small, either — Apple's A11 Bionic processor exceeded the performance benchmarks of Qualcomm's counterpart 845 chipset, meaning the iPhone X is still among the most powerful handsets on the market, even a year after release.
Credit: Tom's Guide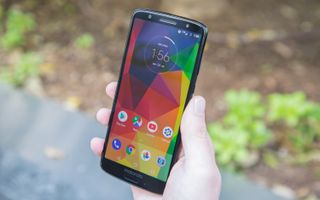 Moto G6 (5.7 inches)
Looking for a cheap phone with a pocketable design that doesn't compromise on screen size? The 5.7-inch Moto G6 fills that role perfectly. It costs just $249 unlocked, but works on all major carriers. Its Snapdragon 450 processor may not seem particularly powerful on paper, but it gets the job done and can handle most uses outside of hardcore gaming quite well. The software experience is top-notch, and its dual cameras — while being average for a budget handset — feature an assortment of fun modes, from the ability to capture bokeh-effect portraits to stylized partial-color shots, as well as Google Lens baked right into the shooter. Although it's since been eclipsed by the newer, larger and pricier 6.2-inch Moto G7, the G6 remains an elegant inexpensive smartphone for practically anyone, but its especially great for users looking for something a little more compact.
Credit: Tom's Guide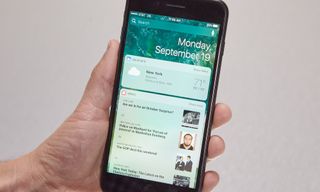 iPhone 7 (4.7 inches)
It hasn't been the new kid on the block for quite some time, but the iPhone 7 is still a good option for small-phone fans, especially after Apple dropped its price to $449. The A10 Fusion processor is still quite powerful, even if it can't match the A11 Bionic in the iPhone 8, and the iPhone 7's 12-megapixel camera features a wide f/1.8 aperture that lets in more light. Combine that with optical image stabilization, and you can expect fewer shaky shots. Plus, the iPhone 7 can run iOS 12 (and, soon, iOS 13), giving you access to all of Apple's latest software even though the handset is entering its third year on the market.
Credit: Tom's Guide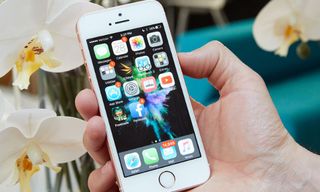 iPhone SE (4 inches)
This slimmed-down iPhone has specs on par with the larger iPhone 6S and 6S Plus, including a 12-megapixel rear camera that can shoot 4K video, Apple Pay support and a fast A9 processor. Based on our review, the iPhone SE's battery lasts considerably longer than the iPhone 5S', making it a great overall value for those who want a smaller display. Like other iPhones in Apple's family, the SE has done away with the pitiful 16GB model, starting off with at least 32GB in storage, and a 128GB unit only costs $449. Rumors have long suggested that Apple is planning a successor, though the device was removed from the company's online store late last year. (It makes an occasional appearance in Apple's clearance section.) In other words, if you're eyeing an iPhone SE, grab one while you still can.
Credit: Tom's Guide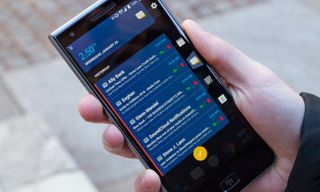 BlackBerry Motion (5.5 inches)
If you liked TCL's previous BlackBerry phone, the KeyOne, but would rather have a larger screen instead of a physical keyboard, the BlackBerry Motion was made for you. With a 5.5-inch 1080p LCD display, the Motion has ample screen real estate to make use of BlackBerry's tools for business users — like the Productivity Hub, which aggregates all messages across email and social media in a tab that's never more than a swipe away from any screen.
Credit: Tom's Guide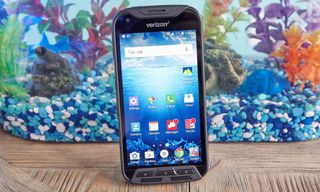 Kyocera DuraForce Pro (5 inches)
Talk about a phone that can take a beating. The DuraForce Pro boasts a military-grade 810G rating and IP68 certification for resistance against dust and water so you can drop and dunk your phone without fear. You also get the choice of a hardened glass display or, if you buy the phone through Verizon, Kyocera's patented Sapphire Shield glass. Speaking of that screen, it's nice and bright — 691 nits when we measured it with a light meter — so you'll never have to squint to make out details on the display when your outdoors. We wish the battery life were a little longer, but the DuraForce Pro is still an impressively durable phone in a compact body.
Credit: Tom's Guide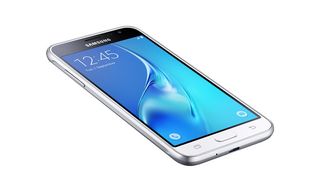 Samsung Galaxy J3 (5 inches)
You've likely heard of Samsung's Galaxy S devices, but Samsung also offers cheaper and smaller smartphones under the Galaxy J series. The latest device in the family, the Galaxy J3, features a 720p LCD display that measures 5 inches, and is powered by Samsung's own Exynos 7750 chipset alongside 2GB of RAM. Although the J3 comes with just 16GB of built-in storage, a MicroSD slot allows you to expand that space up to an additional 256GB for all the photos, music, apps and other media you want to carry with you. The device can be purchased from most carriers, from big names like AT&T to smaller outlets like Republic Wireless, or unlocked for just $149.
Credit: Samsung