The Best Nintendo Switch Games You're Not Playing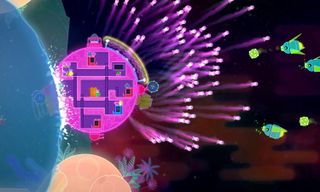 Under the Radar
If you own a Nintendo Switch, you're probably already playing Super Mario Odyssey and Zelda: Breath of the Wild. But did you know that there are a wealth of lesser-known, wallet-friendly gems waiting for you in the eShop?
Nintendo's hybrid console is already home to a vibrant selection of awesome indie titles, which run the gamut from nostalgic platformers to off-the-wall party games and often cost less than $20. If you're looking for something fresh to play on your Switch, now that you've saved Hyrule or conquered Bowser, here are 15 games that may have flown under your radar.
Credit: Asteroid Base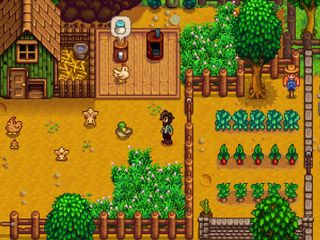 Stardew Valley
Need to unwind? Stardew Valley is a relaxed but engrossing role-playing game that lets you manage your own charmingly pixelated farm. You can raise all kinds of animals and crops, befriend the game's many charming characters, level up your farming and combat skills or simply hang out and catch some fish. If you're looking for a laid-back but endlessly addictive life sim in the vein of Animal Crossing or Harvest Moon, Stardew Valley is just what you need.
Credit: ConcernedApe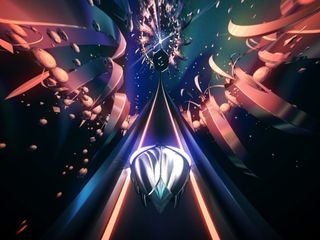 Thumper
Described as "rhythm violence" by its creators, Thumper is a frenetic music game that you simply have to experience to fully understand. Your goal is to guide a space beetle through a set of mesmerizingly bleak courses as you tap along to a haunting industrial soundtrack — a task that starts off simple, but quickly pushes your reaction times to the limit. Thumper's punishing gameplay is incredibly satisfying to conquer, and its spooky atmosphere is uniquely engrossing for a music game.
Credit: Drool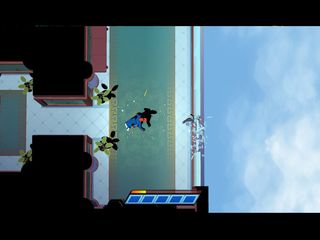 Mr. Shifty
If Hotline Miami starred the X-Men's Nightcrawler, it would look a lot like Mr. Shifty. This stylish top-down action game casts you as the ultimate teleporting badass, as you'll phase through walls, dodge enemy bullets and even slow down time while punching your way through a top-secret facility. Equal parts challenging and empowering, Mr. Shifty is a wonderful bite-size burst of adrenaline.
Credit: Team Shifty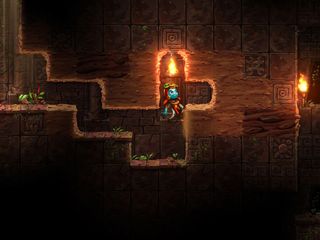 SteamWorld Dig 2
The sequel to 2013's indie platformer smash, SteamWorld Dig 2 gives you even more vibrant worlds through which to dig, jump and fight your way. This unique 2D adventure blends Metroidvania-style exploration with tight platforming and combat, which are more dynamic than ever, thanks to new abilities such as the hookshot and jet engine. SteamWorld Dig 2 is also simply a delight to look at, and its vibrant, secret-filled worlds will keep you coming back.
Credit: Image & Form International AB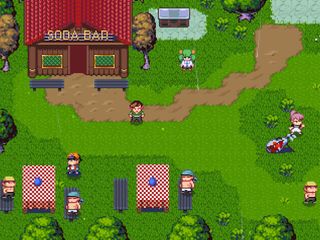 Golf Story
It's the golf role-playing game you didn't know you needed. Golf Story is a charming top-down adventure that lets you explore a variety of different towns and level up your tee skills as you set out on one last attempt at golf stardom. With a captivating retro art style and a healthy mix of traditional and off-the-wall golf challenges, Golf Story is a wonderfully weird hybrid that makes for one of the Switch's best indie games.
Credit: Sidebar Games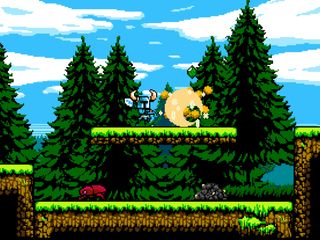 Shovel Knight
If you yearn for a classic platformer in the vein of Mega Man or Castlevania, Shovel Knight is the game for you. This lovingly crafted 8-bit adventure evokes the NES era but feels impressively modern, as you'll bounce and slash your way through masterfully designed levels using your trusty shovel. Whether you get the complete Shovel Knight: Treasure Trove package or pick up the new Specter of Torment expansion on its own, you'll be treated to some of the finest 2D platforming you can find on Nintendo's new console.
Credit: Yacht Club Games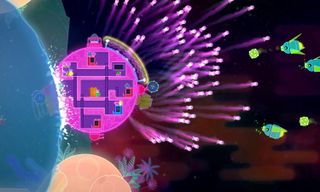 Lovers in a Dangerous Spacetime
Lovers in a Dangerous Spacetime is a psychedelic co-op space shooter that feels right at home on Nintendo's multiplayer-friendly machine. You and up to three friends each control a different part of a spaceship as you explore treacherous solar systems and rescue adorable space-bunnies, meaning that constant communication and teamwork are key. It's an excellent co-op game for the couch (or anywhere you decide to take your Switch), and its soothing music and neon-colored visuals are infectiously smile-inducing.
Credit: Asteroid Base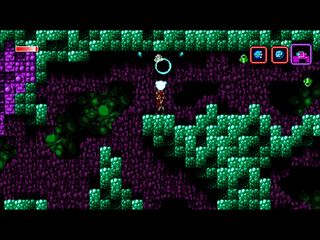 Axiom Verge
Axiom Verge is a beloved indie Metroidvania — which means that its huge labyrinth levels are filled with secrets to uncover as you gain new abilities. This moody sci-fi platformer is packed with no shortage of tricky puzzles and memorable boss fights, and its striking pixelated art style is equal parts haunting and nostalgic. It'll probably be awhile before Metroid arrives on the Switch, but Axiom Verge is more than worthy of holding its place until then.
Credit: Thomas Happ Games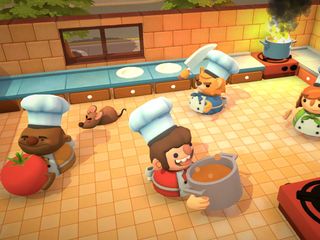 Overcooked Special Edition
If a co-op cooking game that involves constantly yelling at your friends sounds like a good time, pick up Overcooked. This delightfully chaotic kitchen simulator has you and up to three friends work together to prepare and serve meals, and it usually devolves into a hilarious mess if one person makes a wrong move. This Switch Special Edition includes all of the game's previously released expansions and simply makes a perfect fit on Nintendo's multiplayer-anywhere console.
Credit: Ghost Town Games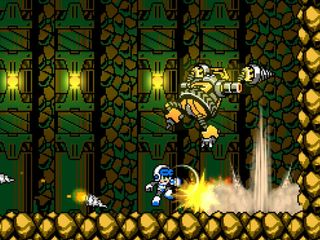 Mighty Gunvolt Burst
The Switch probably isn't getting a proper Mega Man game anytime soon, but Mighty Gunvolt Burst is a damn fine substitute. This pixelated platformer lets you play as both Beck from Mighty No. 9 and Gunvolt from the Azure Striker Gunvolt series, both of whom you can use to rack up combos and take on a myriad of challenging bosses. But what really sets Gunvolt Burst apart is the ability to mix and match upgrades to build your own guns, adding a deep layer of customization that will have you constantly experimenting.
Credit: Inti Creates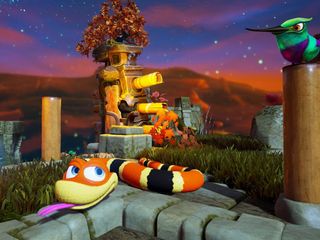 Snake Pass
The Switch has plenty of great platformers, but none of them is quite like Snake Pass. This physics-based action-puzzler has you slither your way through 15 increasingly challenging levels, which task you with bending Noodle the snake in all kinds of creative ways in order to find collectables. With beautifully vibrant worlds and plenty of secrets to discover, Snake Pass will satisfy any Switch fan looking to sink his or her teeth into a great 3D puzzler.
Credit: Sumo Digital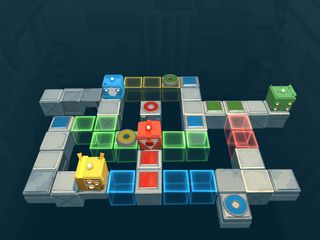 Death Squared
Death Squared is the kind of co-op game that can strengthen friendships — or completely ruin them. The concept is simple: You and three pals each have to guide your respective colored cubes to their corresponding circles. The catch? Doing so requires you to overcome all kinds of puzzles and obstacles (including each other), meaning that proper communication is the only way to make it out alive. The end result is an instant couch co-op classic that will have you and your buddies high-fiving each other one moment and screaming at one another the next.
Credit: SMG Studio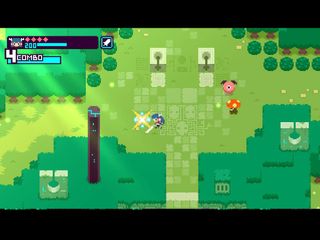 Kamiko
Kamiko is a charming top-down action romp that blends the look of the classic 2D Zelda games with a frenetic combo system that encourages players to rapidly hack their way through its many colorful worlds. This simple-yet-addicting slash-em-up features three characters that each have their own unique abilities, and no shortage of awesome-looking bosses and environments. The best part? It's only five bucks.
Credit: Skipmore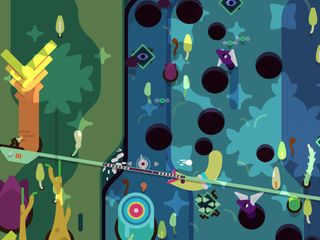 TumbleSeed
Don't let its alluring visuals fool you — TumbleSeed is an absolutely punishing physics game that tasks you with guiding a seed around increasingly challenging levels filled with pitfalls and enemies. The game is a "roguelike," meaning every time you die (and you will often), you'll have to start all over with nothing but the knowledge you gained from your last run. But you'll quickly get addicted to overcoming TumbleSeed's brutal difficulty, thanks to its mesmerizing art style, tight physics controls and unique HD rumble functionality that lets you "feel" every level.
Credit: Team TumbleSeed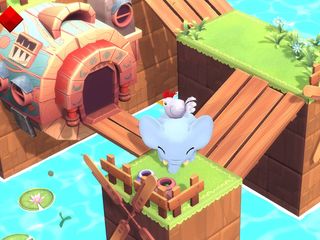 Yono and the Celestial Elephants
Yono is essentially The Legend of Zelda, but with an elephant. Not sold yet? This charming isometric adventure channels the best bits of Link's early days as you navigate colorful worlds, fight your way through dungeons and solve a bunch of puzzles. If you're craving more Zelda-style action after Breath of the Wild, Yono and the Celestial Elephants will fill that Triforce-shaped hole in your heart.
Credit: Neckbolt