10 Reasons iPhone X Beats the Galaxy Note 8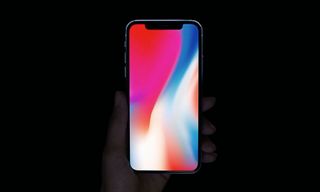 Why Apple Wins
The iPhone X and Galaxy Note 8 have some things in common, including gorgeous edge-to-edge screens and ultra-premium price tags well north of $900. But as versatile as Samsung's flagship is — and it does surpass the iPhone X in some areas — Apple's 10th-anniversary iPhone bests Samsung's ultimate phablet in several key ways.
From design and power to AR chops and camera capabilities, here's why the iPhone X comes out on top.
Credit: Apple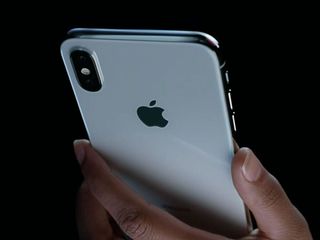 It fits easier in one hand.
The Galaxy Note 8 has a bigger display at 6.2 inches, but at 6.4 x 2.9 x 0.34 inches, it's a bit of a stretch for your hands. That's significantly taller than the iPhone X's more manageable dimensions of 5.7 x 2.8 x 0.3 inches. The iPhone 8 is also lighter at 6.14 ounces, compared with 6.9 ounces for the Note 8.
Credit: Apple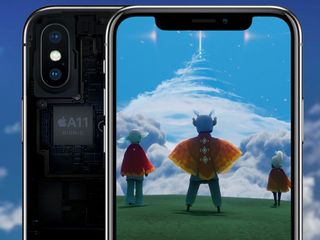 It has a much faster processor.
No offense to the Snapdragon 835, but the iPhone X's A11 Bionic CPU should wipe the floor with the Note 8's chip. Based on early benchmark results that have leaked, the iPhone X could score as high as 9,959 on Geekbench 4's multicore test, which measures overall performance. The Galaxy Note 8 notched 6,564 on the same test. For those scoring at home, that's a 51 percent increase for Apple's chip.
Credit: Apple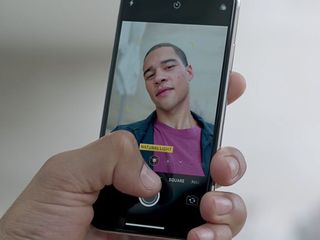 The portrait mode is on the front.
The 7-megapixel TrueDepth sensor on the front of the iPhone X enables Portrait Mode photos, which can really soup up your selfies. The Galaxy Note 8's similar Live Focus mode is limited to the dual rear cameras. (And the iPhone X has dual rear cameras of its own.)
Credit: Apple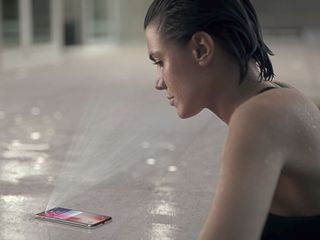 Face ID beats three separate biometric options.
My colleague Avram Piltch calls the Note 8's multiple unlocking methods — iris scan, facial recognition and fingerprint sensor — a plus. But you don't need all of that when you have Face ID. Apple's TrueDepth front camera system consists of a tiny projector that beams 30,000 dots on your face to build a facial map that can't be fooled by photos or masks. It works hand in hand with an infrared camera to read that dot pattern and confirm a match via the A11 chip. Face ID also works in the dark.
Credit: Apple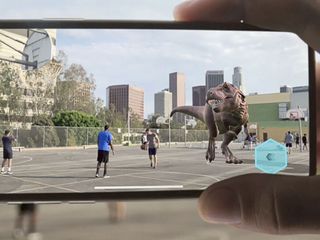 It's optimized for augmented reality.
Yeah, Google is working on ARCore for Android phones, but Apple is making much more rapid progress with its own ARKit for developers, and some of the early apps look quite promising. For example, Warhammer 40,000: Freeblade lets you put mechs right on your kitchen table for an all-out battle, while The Machines looks like an impressive immersive strategy game. But it's not just about virtual games, as Apple also showed off an MLB AR app that overlays player names and stats on a live view of the action.
Although ARKit apps will work on phones with an A9 processor, these experiences will be fully optimized on the iPhone X, as its A11 Bionic chip offers world tracing and environment recognition. Apple's custom GPU is also made to make AR content look better, and the dual cameras on the iPhone X are tailored for AR via calibration, as well as finely tuned gyroscopes and accelerometers.
Credit: Apple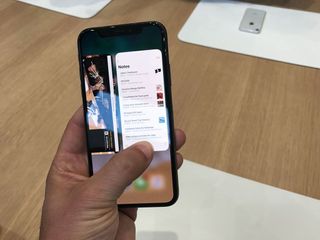 No home button is required.
While the Note 8 tries to approximate a Home Button with a virtual button that uses haptic feedback, the iPhone 8 leaves that vestigial feature behind with a simple gesture. All you need to do is swipe up from the bottom of the screen to exit an app to the Home screen. And if you want to switch apps, you swipe up and then pause briefly to see all of your open apps in a card-like menu.
Credit: Tom's Guide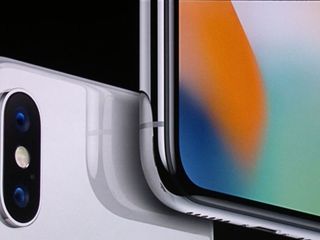 Its glass - front and back - is the most durable ever.
The Galaxy Note 8 has fared well in early durability tests, but Apple claims that the iPhone X has the most durable glass on a phone ever — both front and back. This is important, because you may not want to cover this beauty up with a case. And if you do forgo a case, you won't have to wonder whether wireless charging will still work on this phone.
Credit: Apple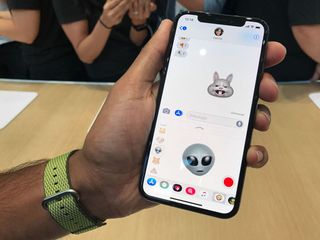 Animoji make the iPhone X fun and viral.
When I was trying to explain to my kids what was cool about the iPhone X, the feature that immediately resonated was Animoji. Thanks to the new TrueDepth front camera, Apple's flagship can mirror your facial expressions on 12 emoji figures.
Whether you want to be a robot, alien or fox, you can record your words and facial movements while mapping them to an animated creature and then send them via iMessage. Other developers are getting in on the TrueDepth action, too, including Snapchat with a new selection of very realistic filters.
Credit: Tom's Guide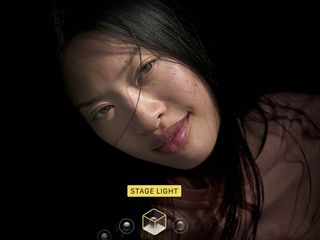 Portraits are more dramatic.
Whether you shoot with the front or the back camera, the iPhone X will let you capture Portrait Mode photos that artfully blur out the background. The A11 chip's dedicated image-signaling processor is designed to make this effect more natural.
But if you want to go beyond that, the new Portrait Lighting feature promises to add even more depth to your pics with several new lighting effects. There's everything from contour light for more dramatic shadows to the truly head-turning stage light, which puts your face on a totally dark background.
Credit: Apple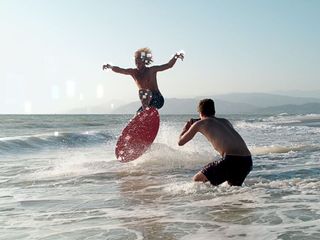 It offers superior video, including slo-mo.
The iPhone X leapfrogs the Galaxy Note 8 when it comes to recording video. Apple's handset can record 4K footage at up to 60 frames per second (fps) compared with just 30 fps for the Note 8. The iPhone X also outshines the Note 8 with slo-mo video, as it can record 1080p footage at up to 240 fps, versus a lower-res 720p at the same frame rate for Samsung's phone.
Credit: Apple